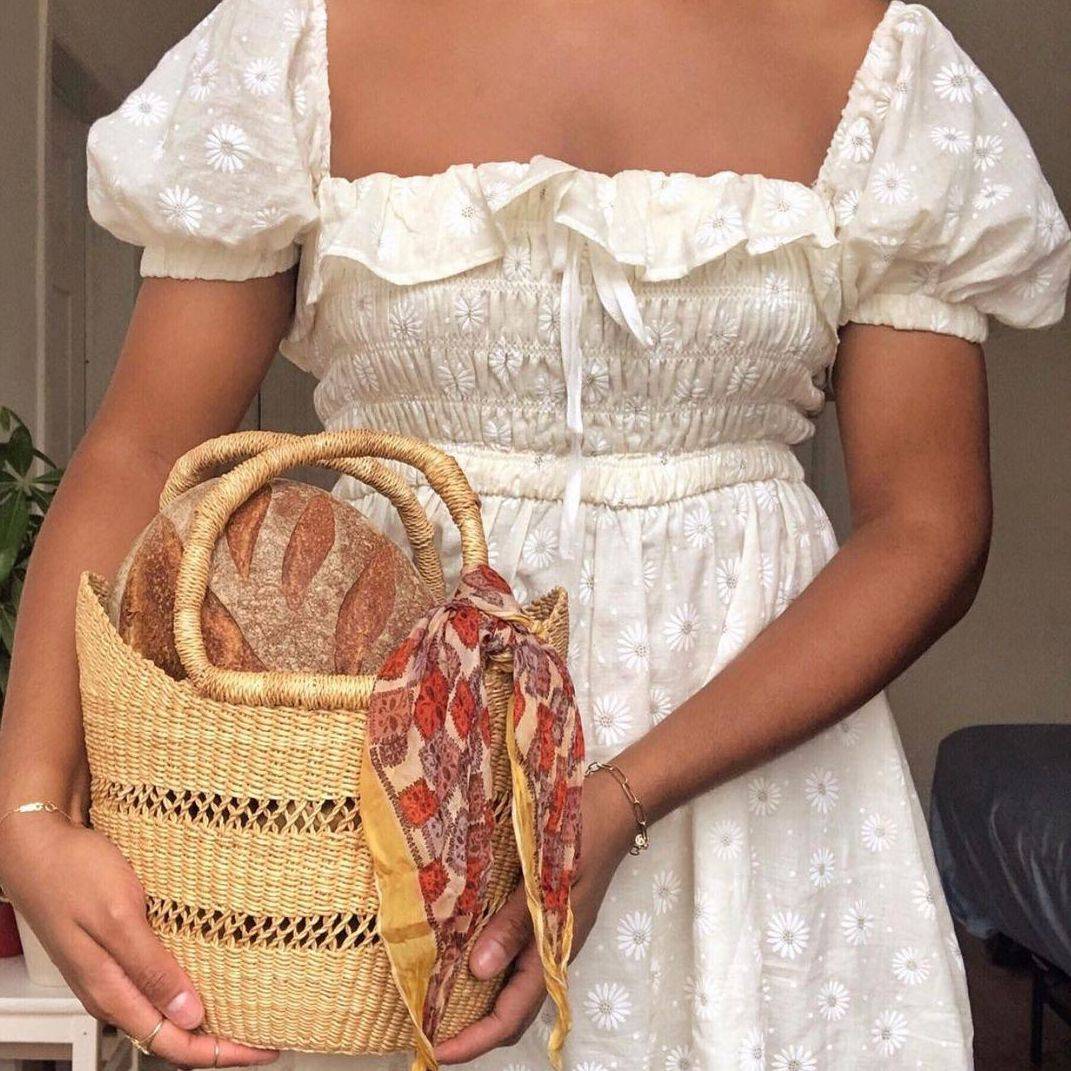 Image: @cottagecoreblackfolks

Goal 11: Sustainable Cities and Communities
A beginner's guide to cottagecore
The trend that has us embracing simplicity in nature
By Jessica jurkschat
4 may 2021
You might remember 'cottagecore' as the Internet trend that cropped up in the early days of our first lockdown. Whilst we all did our part and stayed home, many of us turned to fashion and the great outdoors as an escapism, imagining countryside living in breezy, romantic textiles.
This wholesome trend is a nod to the traditional English countryside style – gardening, greenery, florals and flowy frocks. The movement also encourages slow, sustainable living and really makes us think about how we can better care for our environment. It reminds us to take the time to connect with nature and to cultivate rather than accumulate. And it looks like cottagecore is here to stay – brilliant news for people and our planet.
So, whether you're looking for what to plant, what to wear or even just want some beautiful flowers in your Instagram feed, we've got you covered. Here is your beginner's guide to cottagecore: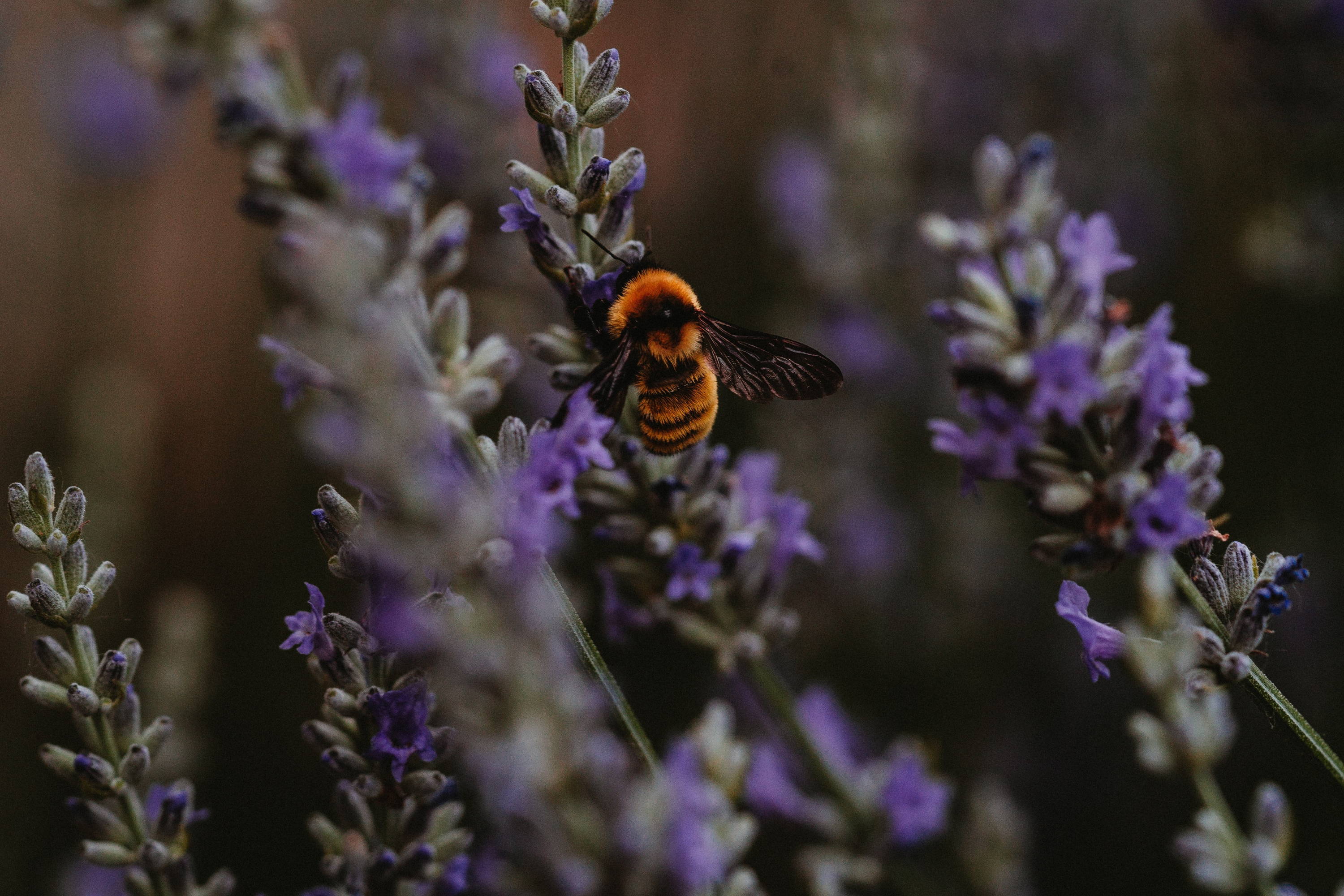 Ask any gardener what plant is good for bees and without a doubt they will tell you that it's lavender. The fragrant plant is rich in pollen and nectar, a favourite of both honeybees and bumblebees. It's also one of the most versatile, as it can be planted anywhere, including pots and flower beds – perfect for those who might not have their own garden.
No cottage garden is complete without the quintessential foxglove. The beautiful tubular shaped flowers are the perfect spot for bees to collect pollen and nectar, and bloom in an alluring range of pinks and purples. They love to self-seed, so you'll find them popping up in your garden next year, too.
Different types of bees like different types of flowers, so as well as deep flowers like foxgloves for long-tongued bees, make sure you also provide flatter shaped flowers like Hollyhocks for those with shorter tongues like bumble bees. The cottage garden flowers are loaded with pollen and nectar and one of the easiest flowers to plant – great for anyone new to the garden scene.
Delphiniums are tall, colourful perennial flowers that bloom in stunning shades of blue, pink, white and purple. If you cut them right back after flowering, you (and the bees) might be lucky enough to enjoy a second flourish of flowers in September.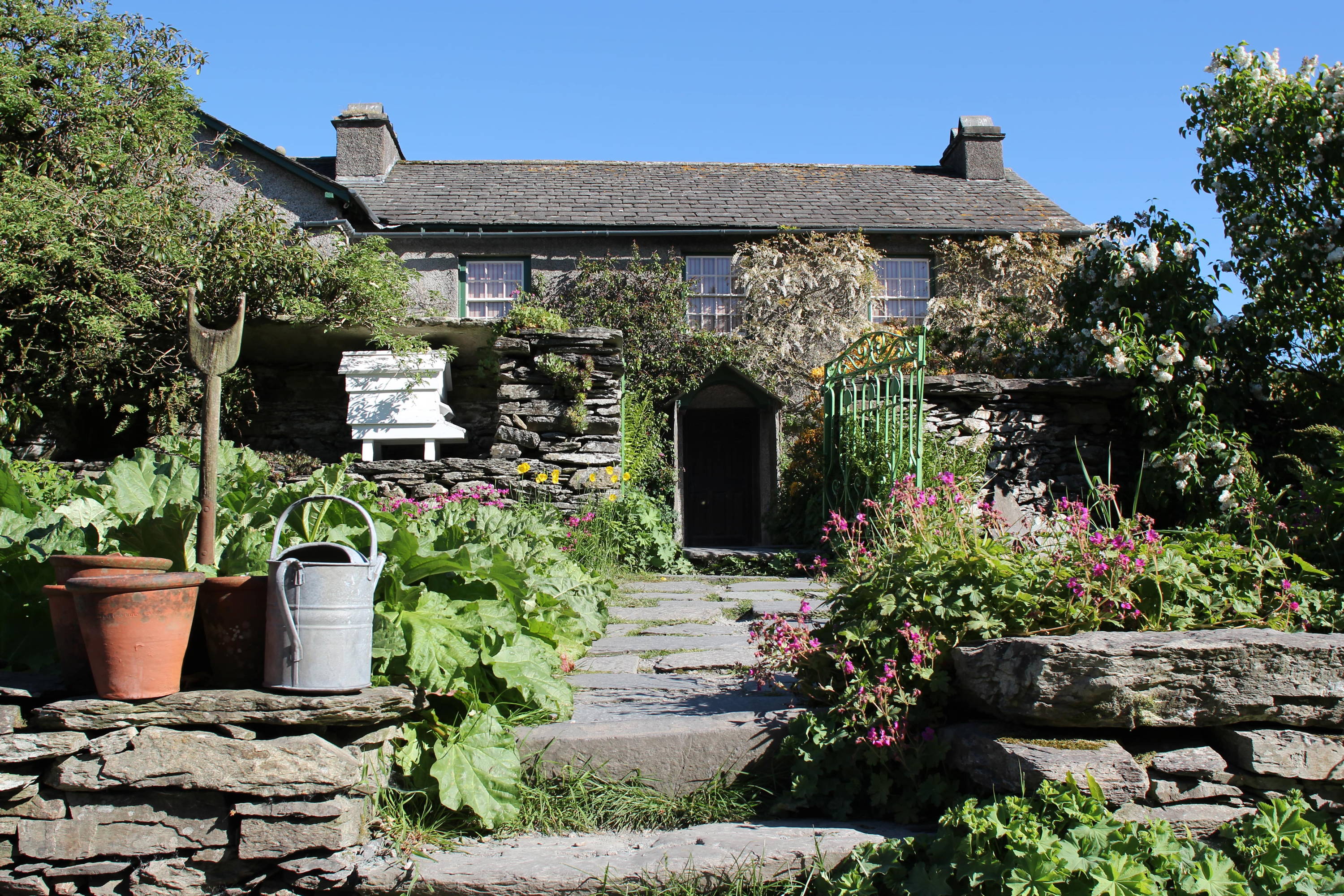 Hill Top is the former 17th-century farmhouse of Beatrix Potter, the English writer and conservationist best known for The Tale of Peter Rabbit. The tiny Lake District garden spans over half an acre and is filled with flowers and vegetables, planted in the English cottage-garden style.
Bodnant Gardens in the hillsides of Colwyn Bay is a world-famous garden and home to 80 acres of manicured lawns, flower-filled terraces and wildflower meadows. Created over 150 years, the plants collected from around the world, including Japan, China and North America, come alive in the summer months.
Located in Downe, Kent, Down House is full of history and significance. Formerly home to naturalist Charles Darwin, you can step into the very rooms where he worked and lived and wander his 'thinking path', the beautiful outdoor gardens full of vegetable patches and luscious flower beds.
No trip to the Isles of Scilly is complete without visiting Tresco Abbey Gardens. Just 30 miles off the coast of Cornwall, the gardens date all the way back to the 19th century. Today, it's home to 20,000 plants from the world's Mediterranean zones, all the way from Brazil and New Zealand to Burma and South Africa.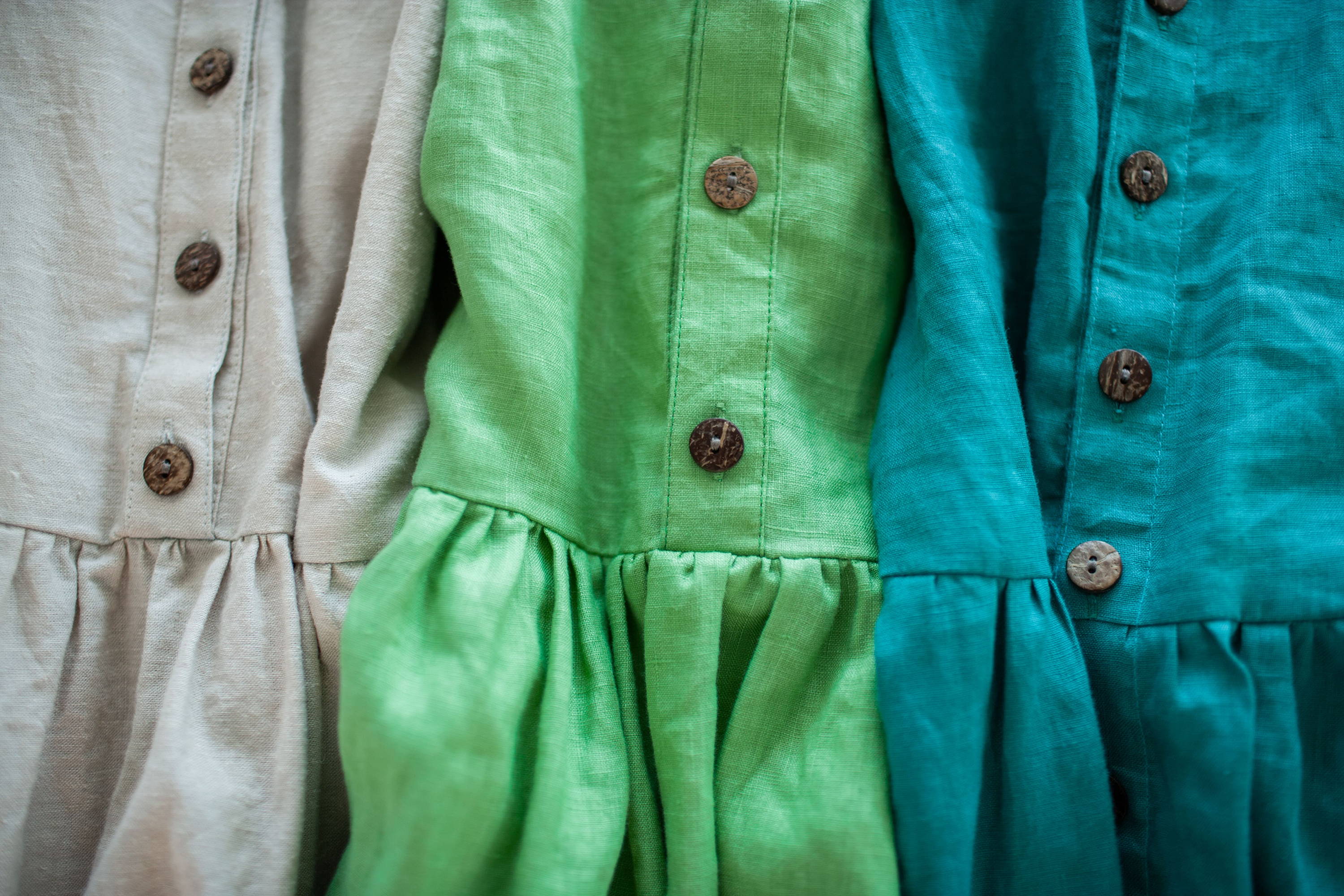 Not only does linen give off strong cottagecore vibes, the breathable fabric also offers a ton of benefits in warmer weather. Its hollow fibres make it super-breathable and water-resistant, the perfect material for hot summer days. You could even try growing the plant that linen is made from - flax - in your own garden. Its pretty blue flowers make a great addition to a wild flower-style bed.
Cotton is a natural, biodegradable fabric, but always opt for organic cotton which uses less water and no harmful chemicals. It takes dye really well, so is a great fabric for displaying your favourite cottagecore prints like ditsy florals and gingham. The all-natural fabric is super absorbent too so you don't have to worry about sweating in the heat!
Tencel is a sustainable form of rayon, requiring less water and energy to produce than conventional cotton. The fibre is derived from wood pulp and is known for its strength, buttery texture, breathability and efficient moisture absorption. It is also biodegradable.
This incredibly environmentally-friendly fibre is derived from one of the six types of plants that enrich the soil. Hemp fibre does a fantastic job at blocking out UV rays, is 100% recyclable and one of the strongest natural fibres. It truly is a plant that takes care of our planet.
Read more about sustainable fabrics here.
Is there anything Poppy Okotcha can't do?! She's a writer, model, eco-friendly farmer, forager and grassroots activist at Nature Is A Human Right. Poppy also recently announced that she'll be hosting The Great Garden Revolution on Channel 4 where she'll work with co-hosts Joel Bird and Bruce Kenneth to re-style gardens into sustainable, functional spaces.
Arthur Parkinson has been dubbed the rising star of the gardening world. The gardening pro and author of The Flower Yard: Growing Flamboyant Flowers in Containers and The Pottery Gardener: Flowers and Hens at the Emma Bridgewater Factory shares photos of his beloved flower garden, flock of chickens and tips on how to care for your garden in an eco-friendly way.
Cottagecore Black Folks was originally founded by Noemie Sérieux as a reminder of her upbringing in St. Lucia. Now, it serves as a community for black cottagecore fashionistas, expanding the traditional notion of cottagecore that referred to it nearly exclusively as a white, colonial-era, European aesthetic.
Paula Sutton is a stylist, writer, and creator of the popular blog Hill House Vintage. Her Instagram is the perfect cottagecore moodboard – all the country interiors, gardens, frocks and flowers you can imagine.
100% of profits from the sales of #TOGETHER products go to charities that advance the Sustainable Development Goals. Find out more here.