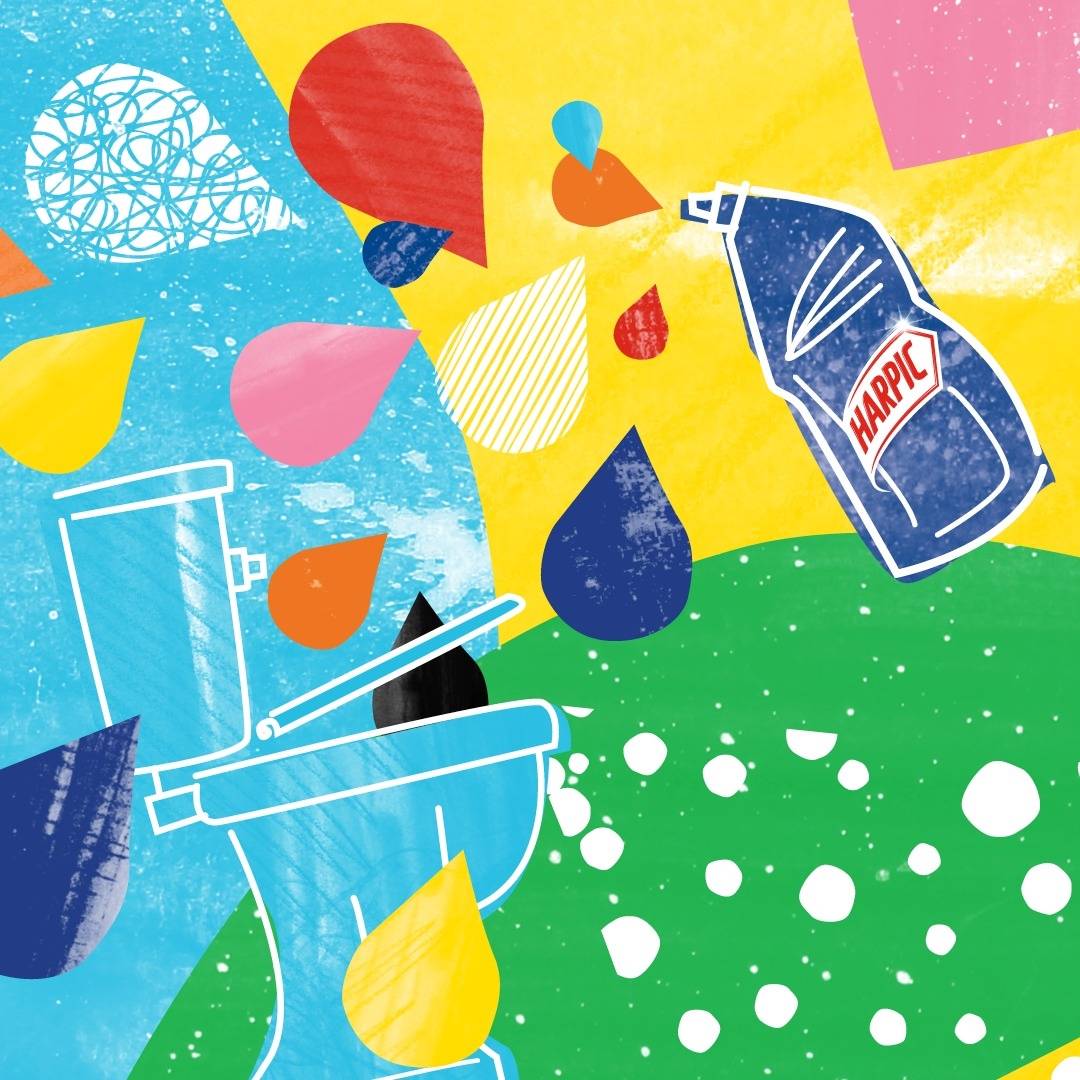 Goal 6: Clean Water and Sanitation
How we're helping stop the spread of covid
#TOGETHERBAND has teamed up with Harpic to help provide water to the world's most vulnerable communities
By EMMA ELMS
15 DECEMBER 2020
As we continue to battle one of the worst pandemics in history, the message from experts is clear: regular handwashing is the best way to protect yourself and your loved ones from the virus. Sounds simple enough, but what if you're in the 10% of people across the globe who don't have access to clean water close to home?
'Handwashing is one of the simplest and most effective disease prevention methods available,' says Kelly Parsons, U.S. CEO of WaterAid. 'It's unacceptable that millions of people worldwide don't have access to basic services like clean water, sanitation and soap for handwashing. We can and should do better to prevent illness and loss of life.'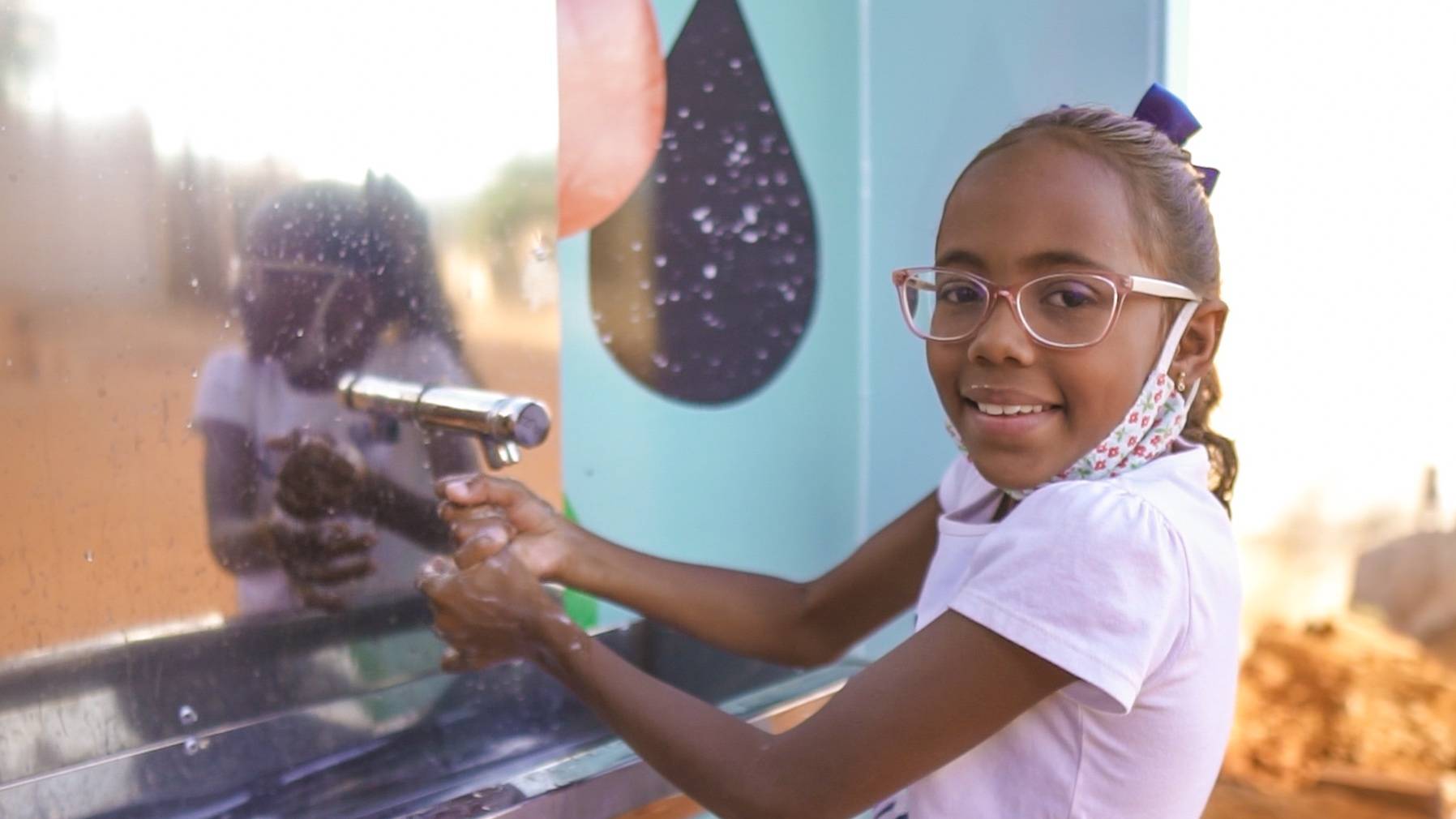 New Hygiene Station from #TOGETHERBAND and Harpic

A UK study published in Wellcome Open Research looked at data from 2006-2009 on viruses similar to COVID-19 (it belongs to a group of viruses that usually only cause mild illnesses, such as the common cold). All of them, including the COVID-19 strain can be killed by soap and water. Researchers found that the 1663 participants were much less likely to become infected if they washed their hands at least six times a day.
The study's author, Dr Sarah Beale from University College London, confirmed: 'Good hand hygiene should be practised at all times regardless of whether you show symptoms or not. This will help protect yourself and prevent unwittingly spreading the virus to others around you.' As we know, a significant number of people with coronavirus are symptomless, making its spread even harder to detect.
Public Health England also recommends regular hand-washing for at least 20 seconds as the most effective way to stop the spread of the virus, especially when you've been on public transport or to any public place, as well as after eating, cooking, coughing, sneezing or blowing your nose.
The worldwide water crisis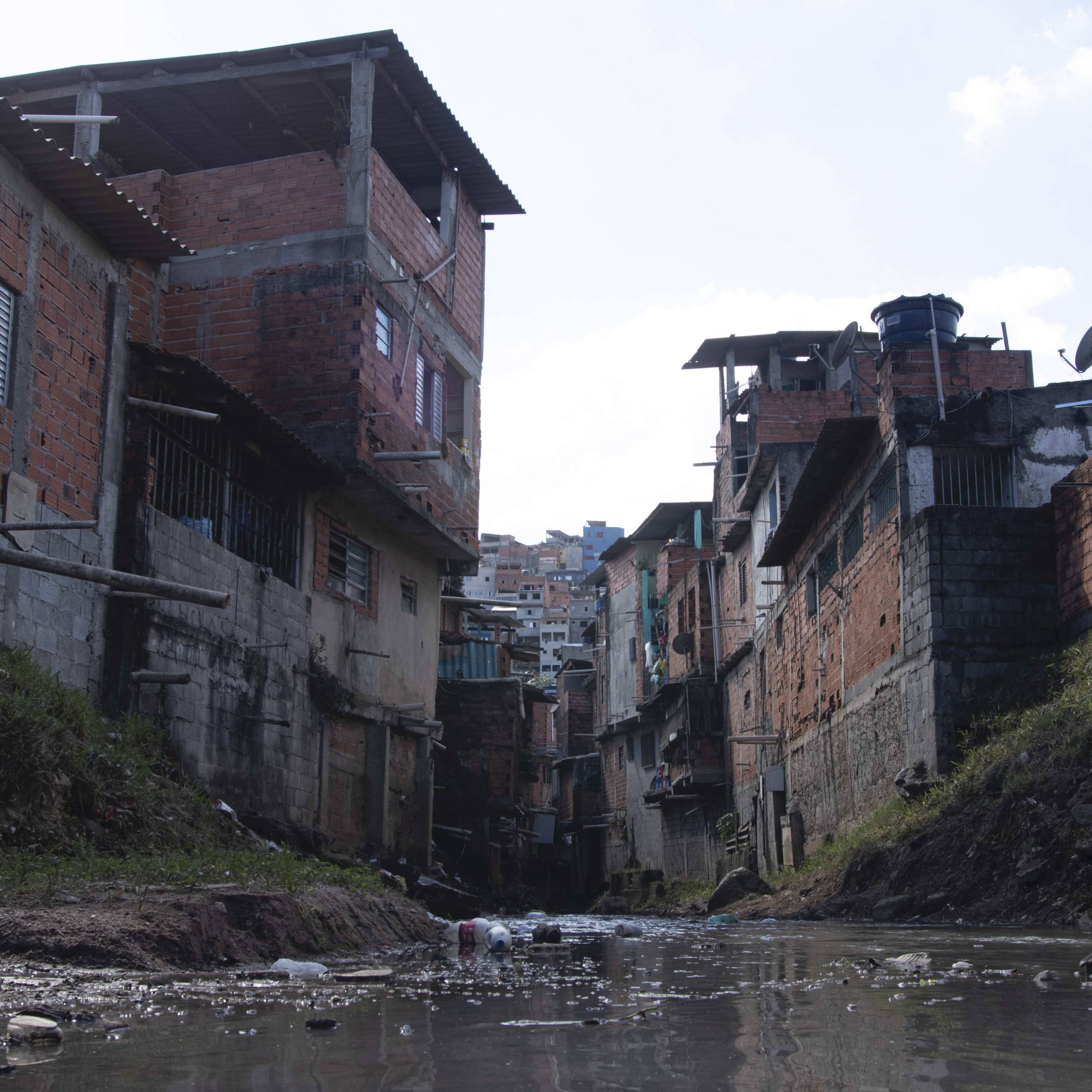 The streets of Sao Paolo, Brazil
But that's not an option for the 40% of the global population living in areas with water shortages, a figure from the UN that's expected to rise.
The impact of COVID-19 is significantly worse for those without clean water to maintain good hygiene, particularly if you're living in close proximity, as many people do in the favelas of Brazil. There have been over 6,700,000 cases of coronavirus in Brazil so far and over 175,000 deaths, making it one of the worst affected countries in the world.
'In China, [COVID-19] spread within households was one of the major forces that propelled ongoing transmission of the virus,' Carolyn Cannuscio, who is a social epidemiologist at the Hospital of the University of Pennsylvania, told the National Geographic. 'In a favela, if many people are occupying a small home, the risks are incredibly high for transmission within the household.'
Can you catch COVID-19 from toilets?
The frightening irony is that even when seeking medical help, people could end up putting their lives at risk. One in five healthcare facilities worldwide (21%) don't have toilets and one in six have no handwashing facilities, according to the UNICEF-World Health Organisation Joint Monitoring Programme.
The shocking reality is that 55% of people across the globe don't have access to a clean, safe toilet at home, according to figures we've interpreted on 'safely managed sanitation' from the World Health Organisation (WHO) and UNICEF. In a desperate bid to control the pandemic, experts have been researching all possible modes of transmission, including whether there's a risk of catching COVID-19 from coming into contact with human waste.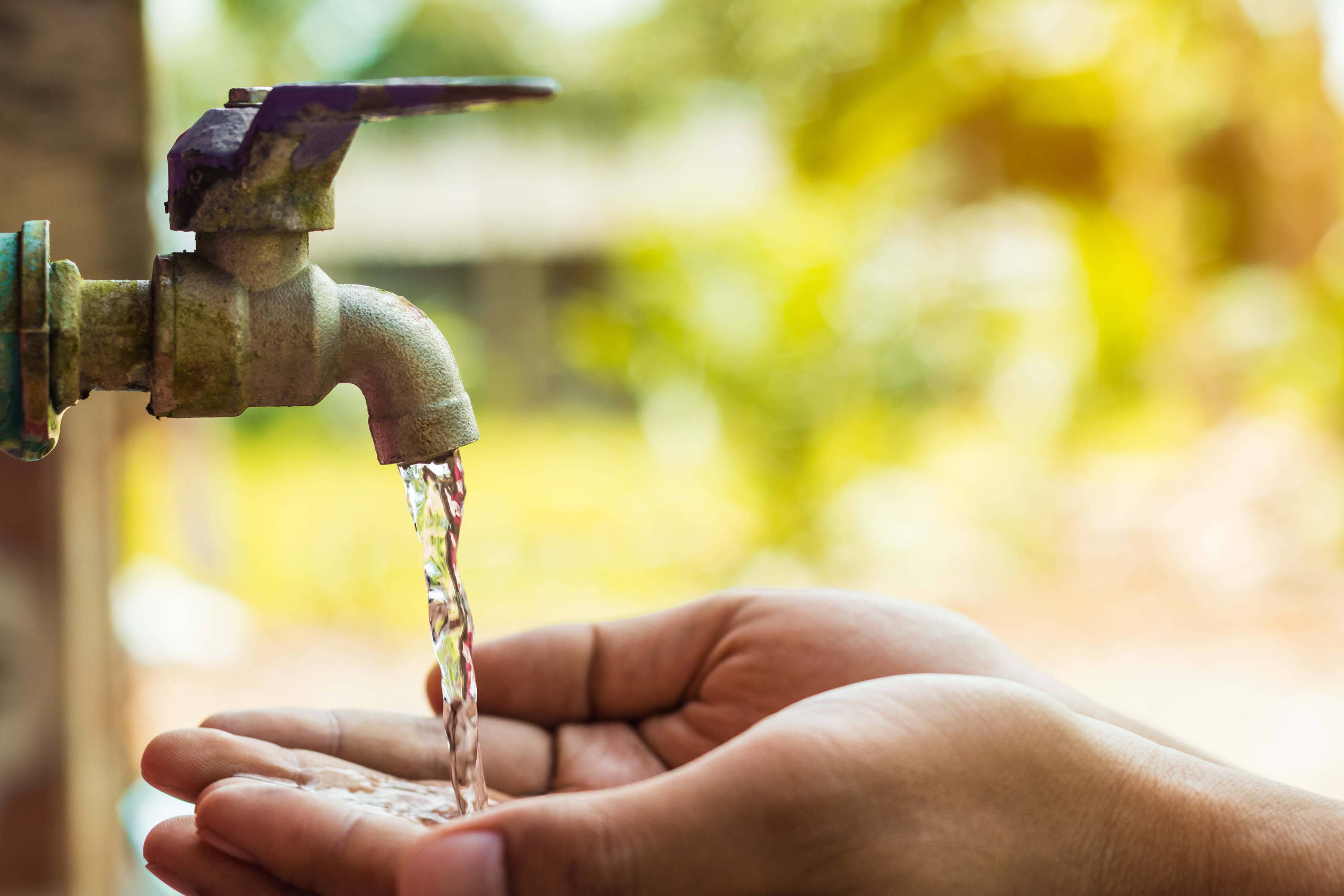 A study in April found that two thirds of COVID-19 patients tested positive for the virus in their stool samples. Researchers concluded that what's known as 'faecal-oral transmission' may serve as an alternative route of catching the virus. Yet although the World Health Organisation acknowledges there's evidence that COVID-19 can lead to stomach infections and be present in faeces, it says there have been no reports of faecal-oral transmission of the virus so far.
Another study in June published in China caused concern, suggesting that flushing a toilet can create a 'plume' of coronavirus-laden particles, which shoot into the air by the water vortex inside the loo. Put simply: when a person with the virus does a poo, the germ at first settles in the toilet, but then 'the flushing process can lift the virus out of the toilet and cause cross-infection among people,' explains Ji-Xiang Wang, a physicist at Yangzhou University in China and co-author of the report, which was published in the journal Physics of Fluids.
But it's important to remember that current evidence suggests you're most likely to catch COVID-19 through direct or indirect contact with infected people via their mouth or nose secretions (whether that's through touching a surface they've touched or being in close contact, i.e. within one metre when they speak, cough and so on).
With the life-saving importance of handwashing in mind, #TOGETHERBAND has partnered with leading cleaning brand Harpic, which is 100 years old this year. Harpic's name comes from its founder Harry Pickup, who lived in North Yorkshire and launched Harpic toilet cleaner in the 1920s.
The brand has a long history of fighting to end the worldwide water and sanitation crisis, describing their vision as a 'world where everyone has access to a clean and safe toilet.'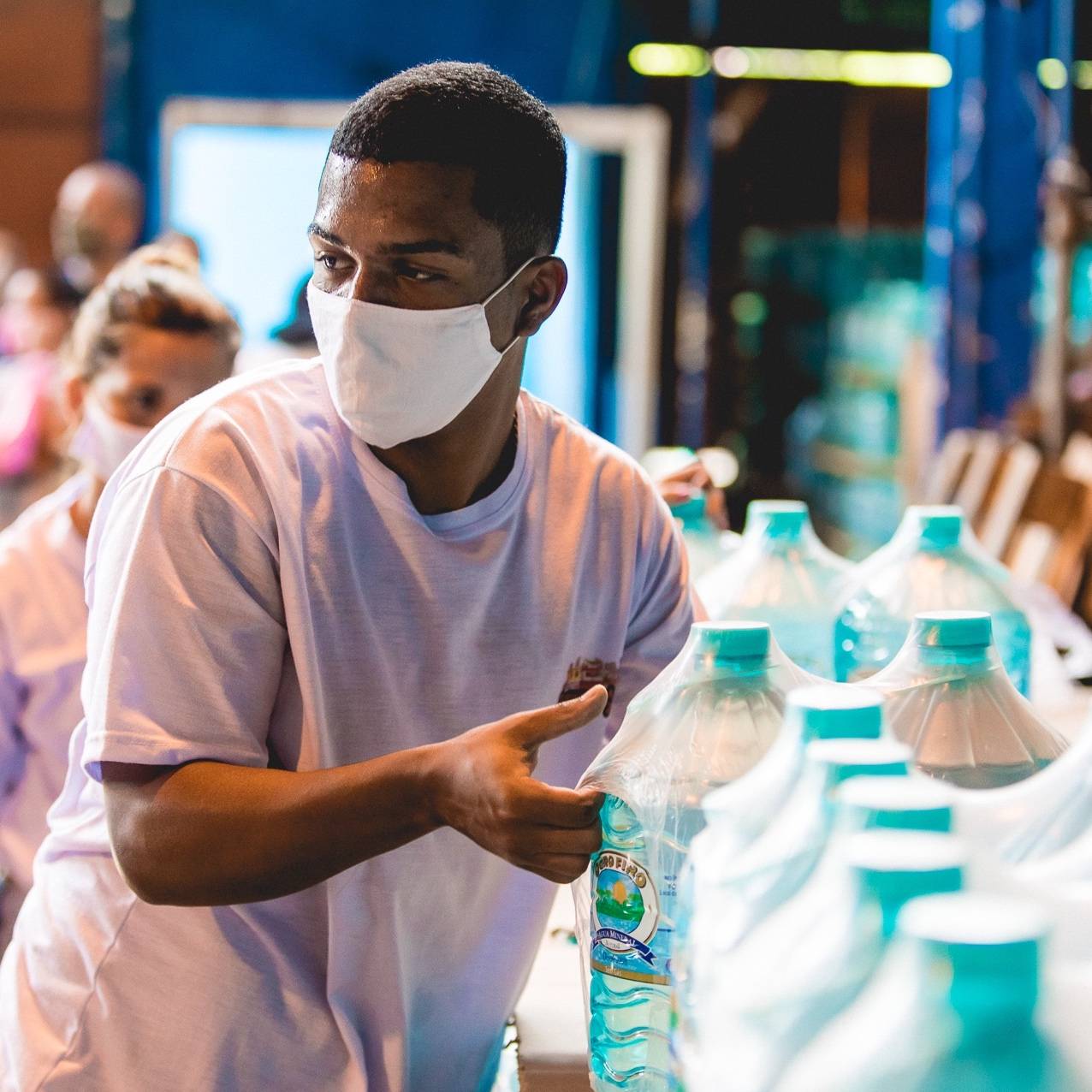 Red Cross volunteer distributing Harpic's water donations
In 2018 Harpic launched its 'More Than A Toilet' campaign to support Water.org (the international non-profit co-founded by Matt Damon and Gary White). To help change lives, Harpic's parent company donated $1 million to Water.org's vital work.
Harpic also partnered with leading charity Save The Children on a major four-year campaign to provide households and schools in both rural and urban areas in India, with safe, appropriate and easily manageable water and sanitation facilities.
Harpic has been carrying out some incredible work to protect the world's poorest communities from COVID-19. Harpic recently delivered 450 tons of bottled water to half a million people in Brazil, 25,000 products to disinfect toilets and 75,000 fabric masks to reduce the spread of infection.
Aiming to build on this vital work, Harpic and #TOGETHERBAND are installing five Hygiene Stations for the most vulnerable communities in Brazil providing long-term access to running water and helping change lives in the process.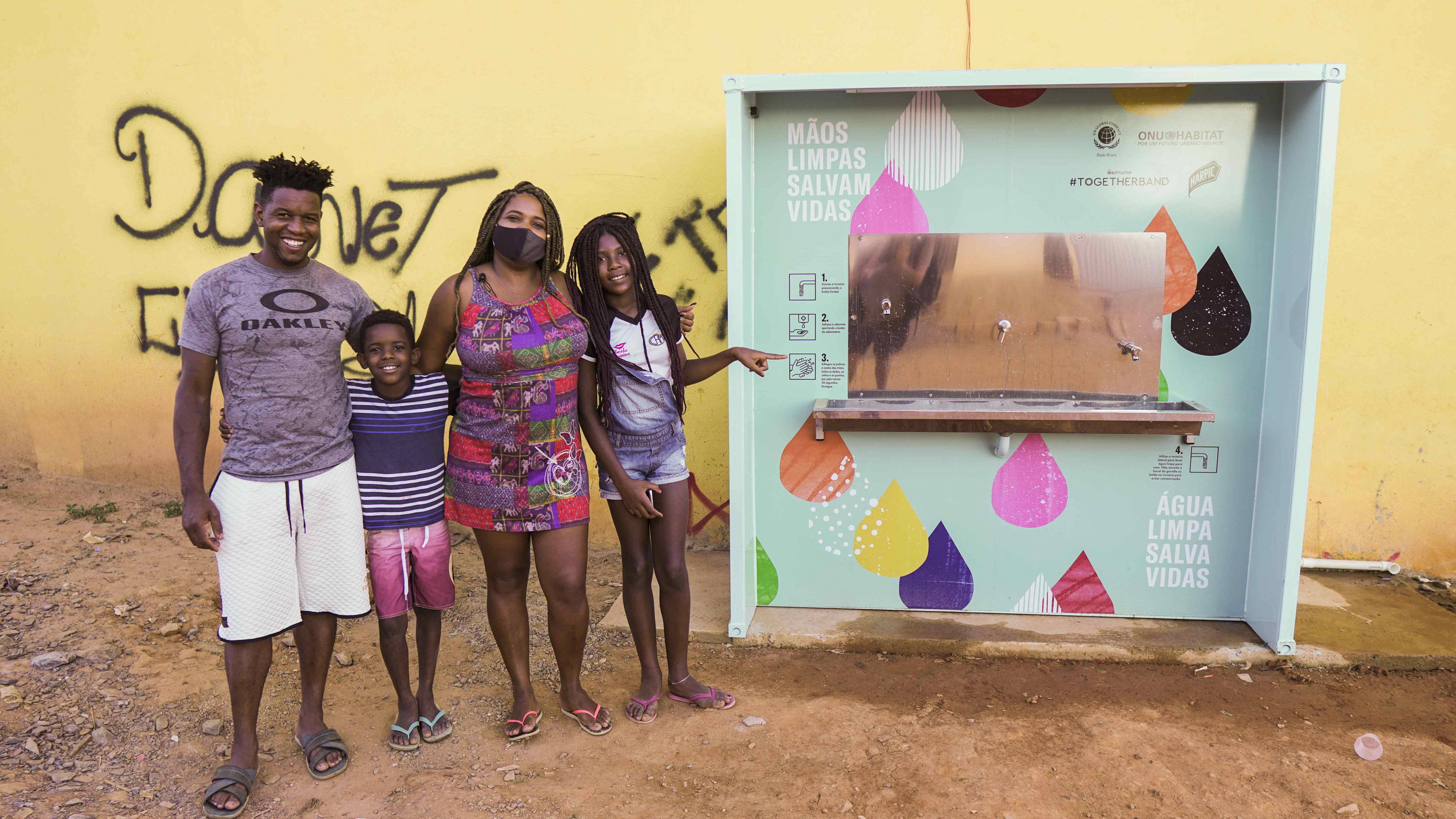 New Hygiene Station from #TOGETHERBAND and Harpic

Our aim is to ensure as many people as possible can have clean hands, clean homes and clean water. So we're calling on you to support our Clean Water and Sanitation Pledge to provide the means urgently needed to make our work possible. If you'd like to make a direct donation towards installing these much-needed water stations in Brazil, please donate here.
Our first #TOGETHERLIVE concert hosted by #TOGETHERBAND and Harpic took place in Brazil on 12th December, with an incredible 190,000 people watching Brazilian super-star Seu Jorge's mesmerising performance on YouTube. We held the concert to support and raise funds for the people living in Brazil who don't have access to basic hygiene. Watch our documentary below on how our water stations are helping change lives in Brazil.
The fatal cost of poor hygiene...
Of course, it's not only COVID-19 that's the potentially lethal result of having no proper washing facilities. Poor hygiene is linked to the spread of a host of illnesses, including diarrhoea (which can be fatal in young children and vulnerable people). In fact, over 800,000 people a year are killed by diseases linked to water and sanitation, according to figures from the World Health Organisation (WHO). Better water, sanitation and hygiene could prevent the deaths of 297,000 children aged under five worldwide every year, according to WHO.