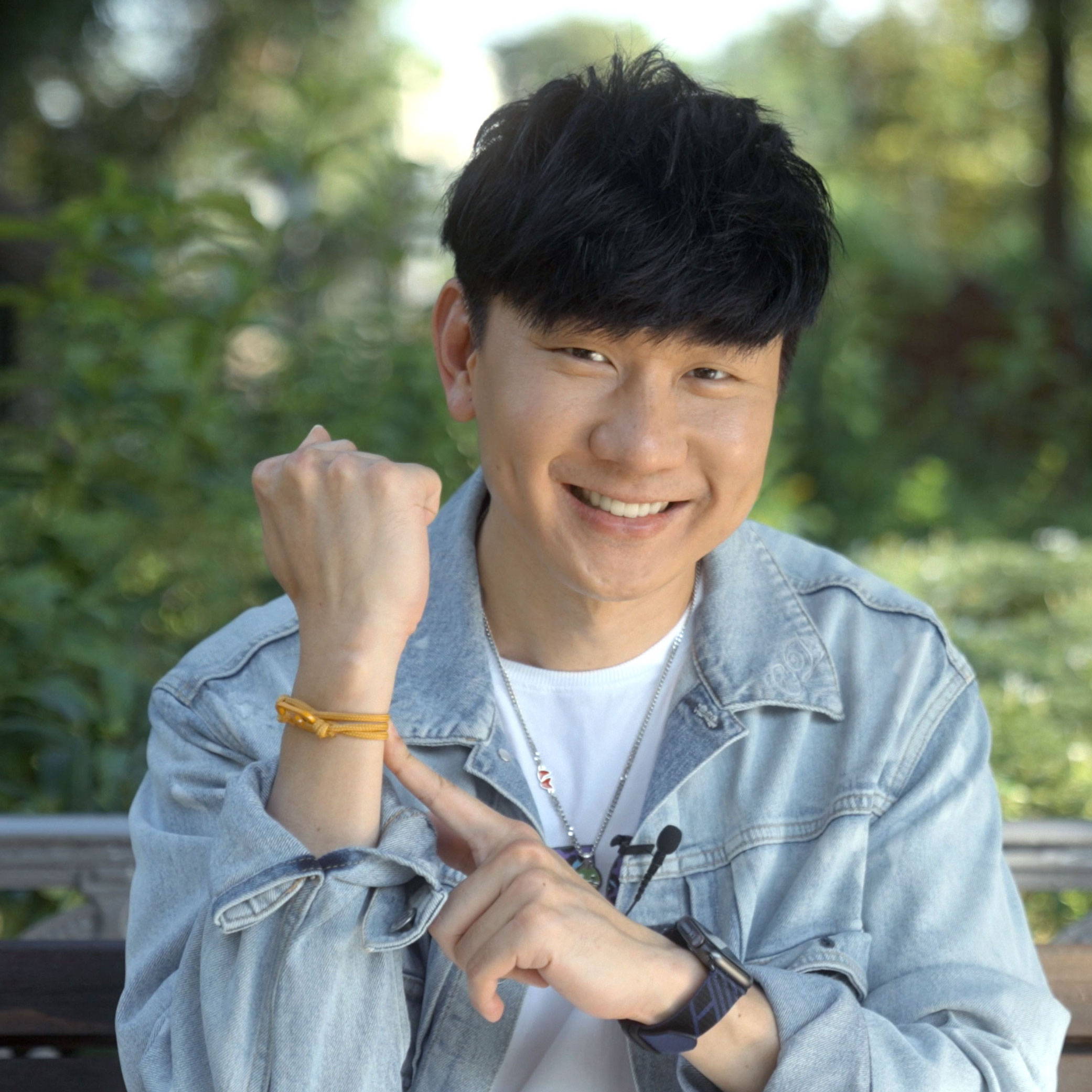 11 Need-To-Know-Facts About JJ Lin
Meet the Singaporean singer-songwriter and producer, who can now add #TOGETHERBAND Ambassador to his list of accolades
By hannah rochell
8 december 2021
Singapore is known as being a forward-thinking eco-friendly city state; in fact, it's the most sustainable city in Asia. So it makes perfect sense to have the singer-songwriter and producer JJ Lin - who lives there - as our Ambassador for Goal 11: Sustainable Cities and Communities.
One of the biggest stars of Mandopop, JJ shot to fame in 2003 with his debut album Music Voyager, and this year released his first English language album, Like You Do. As well as being a talented performer, JJ is a keen champion of the environment and sustainable living. Here are 11 things you need-to-know about our newest Ambassador.
1. JJ Lin's real name is Wayne
So why is he known as JJ? His full Anglo/Chinese name is Wayne Lim Junjie (his family is ethnic Kim-mûi Hokkien, descendants of Han Chinese people) but he goes by the stage name JJ, an abbreviation of Junjie.
2. JJ Lin speaks 5 languages
Born in Singapore, he speaks the official language of Malay, but also speaks his mother's native dialect of Hokkien, as well as Mandarin, Cantonese and English; the latter three languages are what he uses when he sings and records music.
3. He's a real family man
JJ is close to his mother, father and brother Eugene, who he has also worked with. He has even invited the whole family up on stage to perform at his concerts. They have a background in Chinese classical music, which has influenced the star's sound.
4. He once duetted with a busker and it went viral
In 2015, JJ surprised a busker that was performing his song River South by joining in with him. The clip went viral online and had over four million views.
In fact, he actually has a tomato phobia. In a recent interview with his collaborator, the British singer Anne-Marie, she suggested they meet up and eat tomatoes. His response? 'No tomatoes! I can't take tomatoes!' Don't believe us? Watch this reaction when he accidentally touches one.
6. JJ loves to collaborate
As well as his duet with Anne-Marie, which is called Bedroom and appears on his latest album Like You Do, JJ has collaborated with everyone from the Hong Kong superstar G.E.M. and Taiwanese band Mayday, to American singer-songwriter Jason Mraz and big screen composer Hans Zimmer.
7. One of his first albums was a robot love story
JJ always tries to push boundaries and innovate with his work. In 2005, he released his third studio album, No.89757, a concept album set in the future that revolves around the love story of a robot and a girl. In spite of the quirky subject matter, it sold 1.5 million copies in just three months.
8. Speaking of big numbers…
JJ has released 14 albums, won over 400 music awards across Asia, and has written more than 100 songs for other artists. His music has had over 121 billion streams on platforms worldwide and he has 4.7 million followers on Instagram.
9. He also broke a world record
In 2007, JJ broke the Guinness world record for the most CDs consecutively signed by the artist. He signed 3,052 discs in 2 hours and 30 minutes, which gave him an average CD signing time of 2.7 seconds. The new record is currently held by the aptly named Mexican boy band CD9.
10. He's a self-confessed tech geek
JJ is keen to use technology to advance the music industry. '[It] really excites me,' he said in a recent interview with Harper's Bazaar. 'That's my new vision: To bring music further, to stretch the boundaries of music making and stagecraft.' He put this into action when his Sanctuary World Tour was cancelled because of Covid, and rather than wait to reschedule, he live-streamed the Sanctuary Finale Virtual Concert for his fans.
11. JJ is an ambassador of Singapore
JJ is an ambassador for the Singapore tourism board, which gives him ample opportunity to sing the sustainable praises of his homeland. Watch more in our exclusive video.
Footage courtesy of Singapore Tourist Board and Singapore Housing and Development Board
100% of profits from the sales of #TOGETHER products go to charities that advance the Sustainable Development Goals. Find out more here.