Join #TOGETHERBAND at the Brazilian Coachella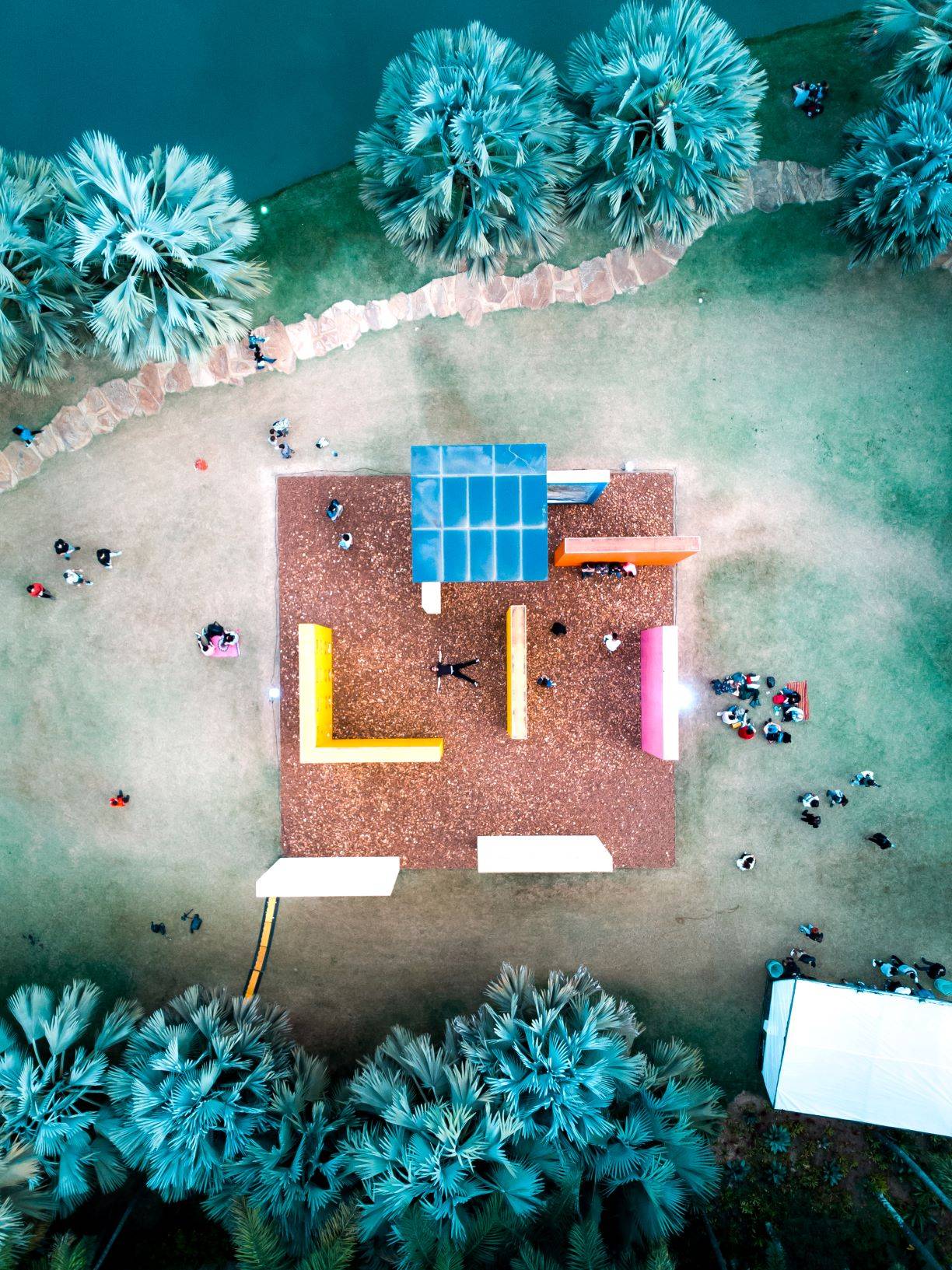 Style meets sustainability at MECA, Brazil's hottest festival in the middle of the Amazon rainforest.

Few festivals can boast a backdrop as incredible as MECA Inhotim. Held in one of the world's largest open-air museums and home to one of the largest foundations of contemporary art in Brazil, it's set in the middle of the rainforest.
It's hardly surprising that every year the country's coolest crowd flock in from the cities to party all night beneath the neon lit palm trees and listen to some of the best live music in Brazil. But alongside the music, dancing and chilling, what makes MECA different from many of festivals are the thought provoking workshops and lectures on sustainability.
What began in 2010 as a music festival on the southern coast of Brazil has expanded to a multicultural platform over five states of in the country (SP, RJ, MG and PE). Known as Brazil's version of Coachella, MECA festival connects people, musicians, thinkers, artists, designers, holding cultural initiatives throughout the year.
Last year, over 9,000 people gathered together to take in 19 concerts (think: Elza Soares, Cordel do Fogo Encantado, Alice Caymmi, Rubel, Letrux and Iconili) as well as 17 DJ sets, and over 30 daytime workshops and debates.
For this year's festival and as part of TOGETHERBAND's ongoing pledge to spread the word about the Global Goals, we'll be hosting a series of debates, interviews and live music.
Each day, we will be bringing together a diverse lineup of experts from leading NGOs and key voices working to protect biodiversity and sustainably support communities living in the Amazon rainforest. Alongside live music from indigenous contemporary artists, BOTTLETOP Co-founder Cameron Saul and Brazilian fashion icon Oskar Metsavaht will take to the main-stage to discuss how fashion and art can play a key role in environmental change. Plus we'll be screening the full-length #TOGETHERBAND documentary about a rubber tapper in the Brazilian rainforest, directed by True Cost director Andrew Morgan. While international artist, Fink who provided the music for this month's #TOGETHERBAND films will be playing at the festival over the weekend.
If you can't make it to the Amazon this weekend follow us @togetherbandofficial. We'll be posting live from MECAInhotim to celebrate Goal 15: Life on Land!