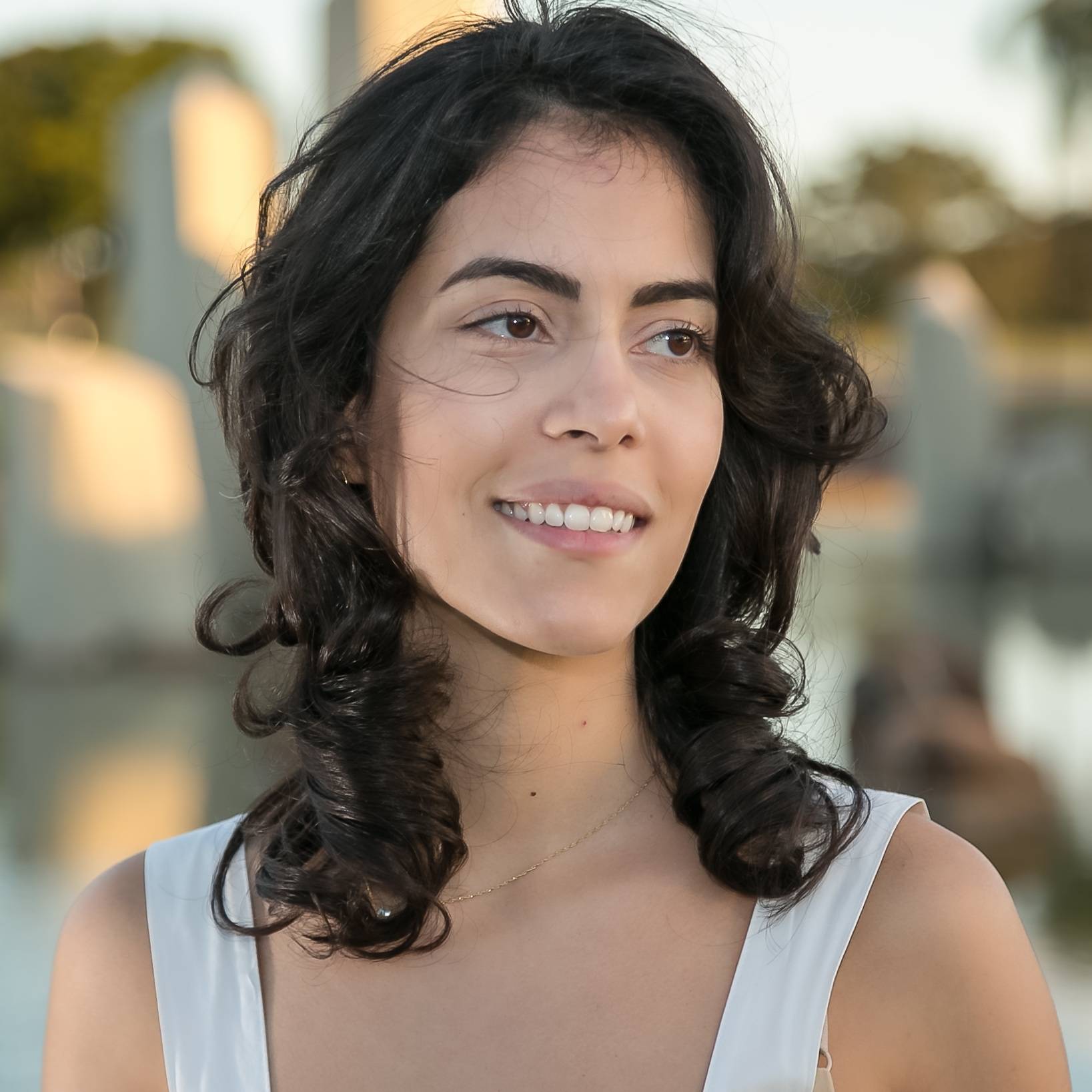 Goal 6: Clean Water and Sanitation
why the lack of toilets in brazil is a feminist issue
Only half of Brazil's population has access to a a clean, safe toilet at home*. For women especially the impact can be devastating
By EMMA ELMS
15 december 2020
Not having access to a toilet at home is a key indicator of poverty across the world. Imagine having to dash out every morning to queue up for a filthy, unisex, public loo, often without a flush. Then picture having to do all that before work, perhaps while getting your children or siblings ready for school. That's the harsh reality for many women and girls in Brazil, where half the population doesn't have access to a clean, safe toilet at home, according to figures we've interpreted on sanitation from the UNICEF and World Health Organisation (WHO) 2017 WASH reports*.
Of course it's not easy for anyone to excel – at work or home – living in conditions of poverty with no toilet at home, but women are affected to a greater extent than men because they also have the challenge of managing their menstrual hygiene.
'Women and girls are disproportionately affected in multiple ways [by not having a toilet at home],' says Sanjay Wijesekera, Director of Programmes for UNICEF. 'There are significant psychological and health impacts of not having a safe and private space with access to clean water. It prevents the safe disposal of sanitary items for menstrual hygiene management (MHM) and studies also show that women are at increased risk of sexual violence if they have to leave their homes to use the toilet,' he explains.
'Not having a decent toilet is dangerous for so many reasons,' agrees a spokesperson for WaterAid. 'It means there's nowhere to treat or manage human waste properly, so germs get into water sources and food, spreading diseases like diarrhoea and cholera. It also means people have to go to the loo outside, which is especially unsafe for women and children.'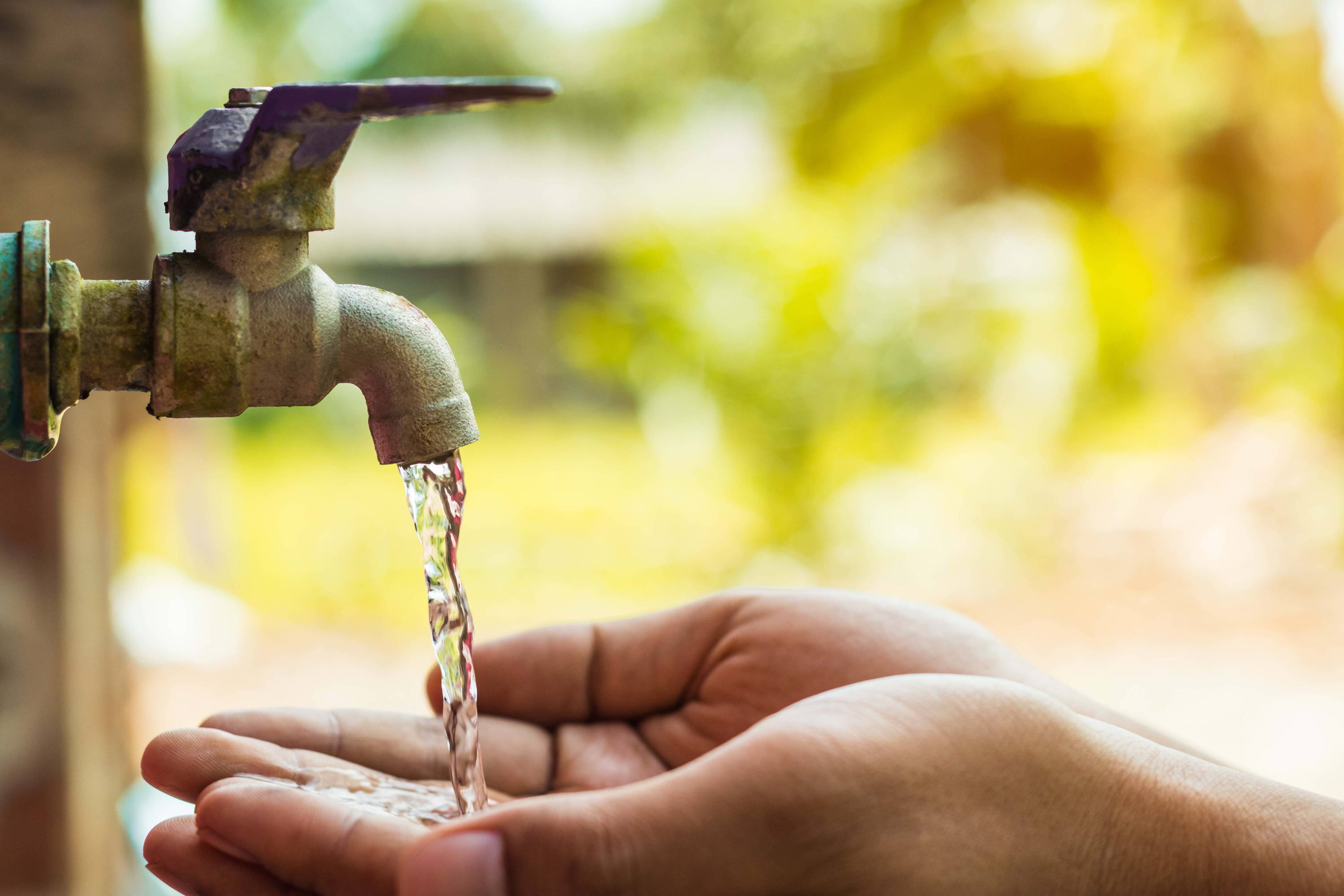 Having no toilet or running water at home also has a significant impact on women's livelihoods. 'As well as the necessity of WASH [water, sanitation and hygiene] facilities for women and girls' specific needs – such as menstrual hygiene management – these basic rights are essential for their social and economic development, and strongly contribute towards gender equality,' says a spokesperson for WaterAid.
100% of profits from the sales of #TOGETHER products go to charities that advance the Sustainable Development Goals. Find out more here.
A 2018 study entitled 'Sanitation and the Life of Brazilian Women' highlighted how a lack of access to clean water and toilets can impact a woman's quality of life and work prospects. The report found that women without a toilet at home typically earn 73.5% less than women with a private bathroom. The study was co-produced by BRK Ambiental, Brazil's largest private sanitation company and 'Instituto Trata Brasil' (Trata Brasil Institute), an organisation specialising in sanitation, to foster understanding of the country's complex reality.
If you then compare women's earnings with men's, the difference is a stark reminder of how the sanitation crisis highlights the wider gender inequalities that exist in Brazil and across the world. So, here's the harsh reality… women with a toilet at home typically earn £113 (R$800) less per month than men with the same toilet facilities, according to figures from the Trata Brasil Institute's sanitation panel. In Brazilian terms that's a significant difference. If both sexes have NO toilet at home, women still earn slightly less too.
Having access to clean, safe toilets at home and clean water could potentially help to lift nearly 700,000 women in Brazil out of poverty suggests the Trata Brasil Institute, equating to an average increase of £46 (R$321) in annual earnings for each of these women. In total, the predicted increase in their earning power, has the potential to boost the Brazilian economy by an estimated £1.7 billion (R$12 billion).
According to Dr. Fernando Garcia de Freitas, a researcher at the Trata Brasil Institute, those lacking sanitation are more exposed to infectious diseases, compromising school attendance and labour productivity with long-term effects on their wage.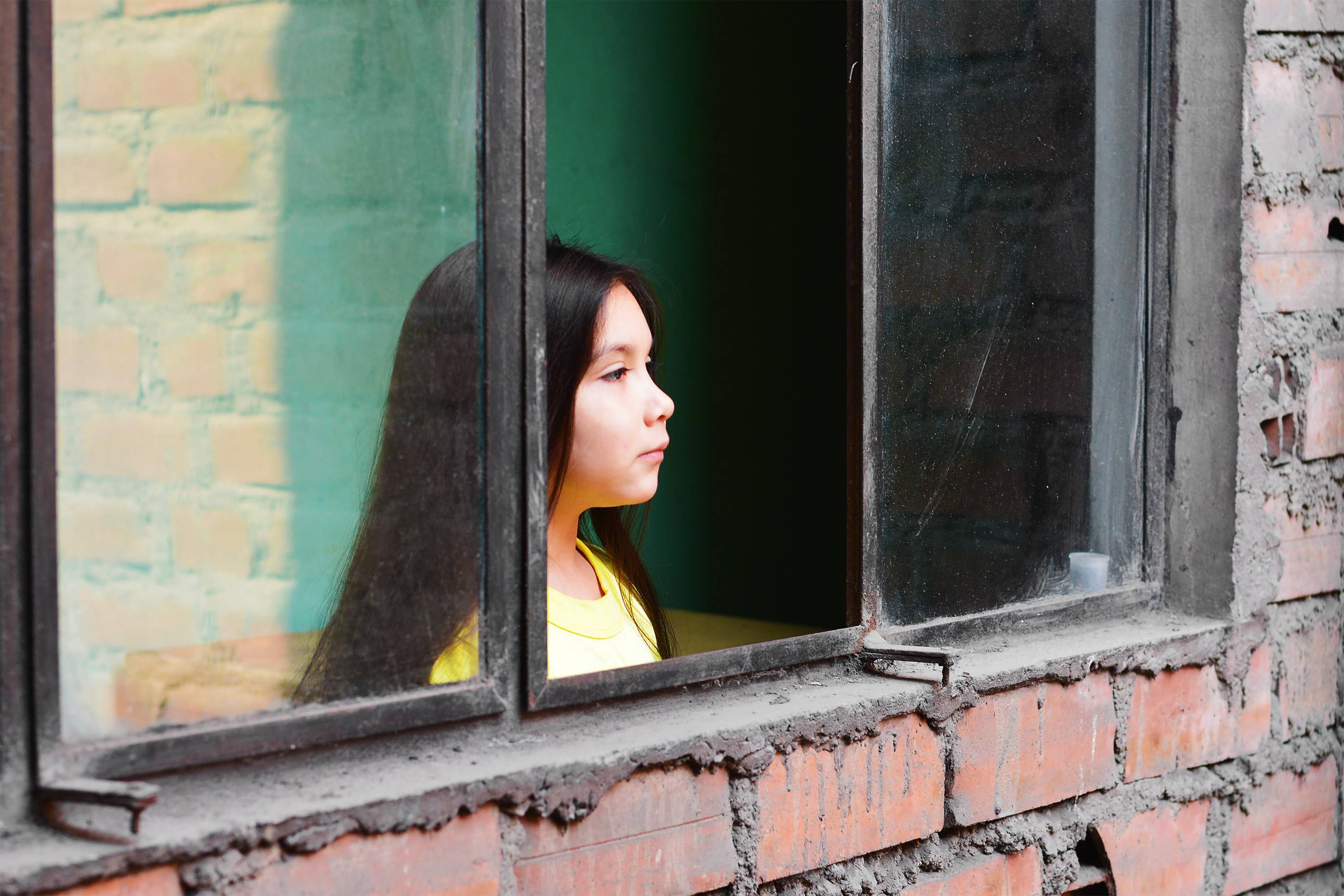 'Increasing access to sanitation and clean water would greatly improve the lives of women in Brazil,' says Freitas. 'In the short-term, women would save both the money and time spent on travelling to medical appointments. It would also enhance their performance in school and at work, increasing their income throughout their life. The money that is wasted due to the lack of sanitation, if returned to women, could lift a large share of them out of poverty,' he adds.
Having a toilet at home is not just a matter of infrastructure either – cultural practice and hygiene education play a part too. Families may have grown up in several generations without access to a clean, safely managed toilet at home, therefore see it as the norm.
'The lack of sanitation is a historical problem in Brazil,' explains Freitas. 'There are families who don't know how to operate a shower, a toilet or a tap, so when we finally bring sanitation into their houses it is important to instruct them on how to use the equipment. It is a civilizational task.' He says that teaching people how to properly wash their hands, improve cooking hygiene and brush their teeth can also help prevent health problems.
Girls disadvantaged at school
Girls without toilets do worse at school, achieving on average 46 points less in the crucial Brazilian national secondary school tests (known as 'ENEM') compared to the average student. The impact of sanitation on schooling is seen across the world, according to UNICEF.
'For girls, appropriate WASH [water, sanitation and hygiene] facilities in school are a particularly important part of ensuring their safe and healthy participation in school,' says Geraldine Anup-Willcocks, UNICEF's Programme Specialist for Health and Emergencies. 'Girls can struggle to attend and stay in school if they don't have safe, single-sex, hygienic facilities, which are essential for menstrual hygiene management. WASH facilities in schools and the wider community can also free girls from the arduous task of having to collect water, allowing them to spend more time in education.'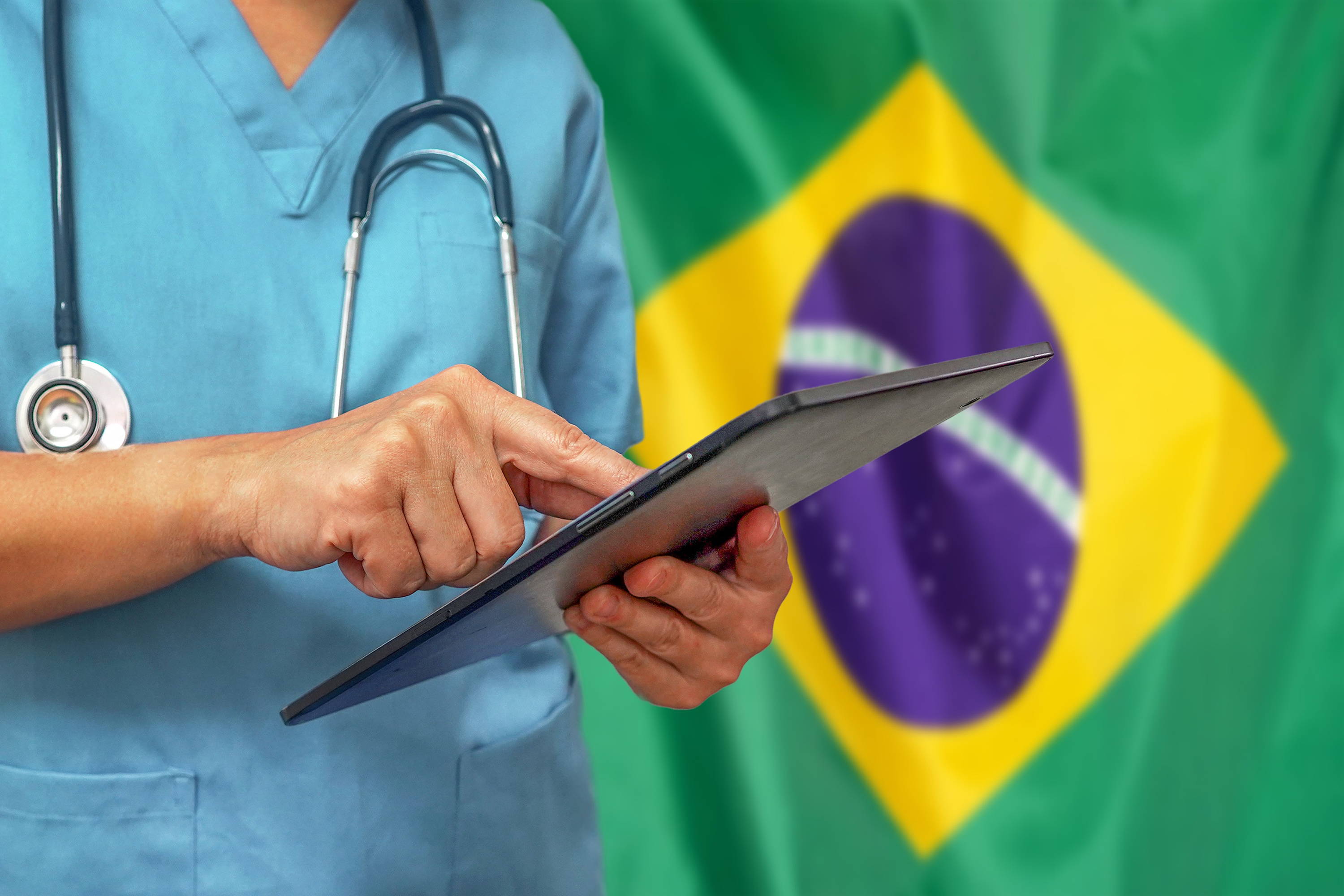 When it comes to health, again women are more disadvantaged by a lack of sanitation than men. According to the Trata Brasil Institute, 120,461 women were hospitalised in 2018 because of diseases linked to sanitation – that's around 10,000 more victims than men.
'The lack of sanitation affects the health of Brazilian women proportionally more than it affects men's health,' says Freitas. 'In part, this has to do with biological factors, because water is important for personal hygiene during menstruation. Women without access to water are also more likely to have urinary tract infections and other diseases.'
He adds that, due to cultural factors, Brazilian women are seen as the ones responsible for taking care of the family. 'When children or the elderly get sick, it is women who often end up helping in their recovery, therefore exposing them to more infections.'
Across the world, over 800,000 people are killed a year by diseases linked to water and sanitation, according to the World Health Organisation. On top of this, the financial impact of sanitation-related diseases is staggering too.
In Brazil around R$90 million (around £13 million) was spent on hospital admissions linked to sanitation-related diseases (in 2018). But it's not all bad news – investment in sanitation could potentially help to boost the economy, improving the daily lives and prospects of women, men and children. By 2035, the Trata Brasil Institute estimates that improved sanitation facilities in Brazil could reduce public health spending by over £1 billion (R$7 billion).
'There is a very positive cost-benefit balance favouring the expansion of sanitation in Brazil,' explains Freitas. 'Besides improving the living conditions of many Brazilians, there would also be collective gains: clean rivers and beaches would give the population more spaces for leisure and increase revenues for the tourism industry.'
He adds: 'Access to sanitation is improving in Brazil though not as fast as we'd like, so we need more investment. Without clean water, we cannot promote other development goals, such as healthy diets and gender equality.'