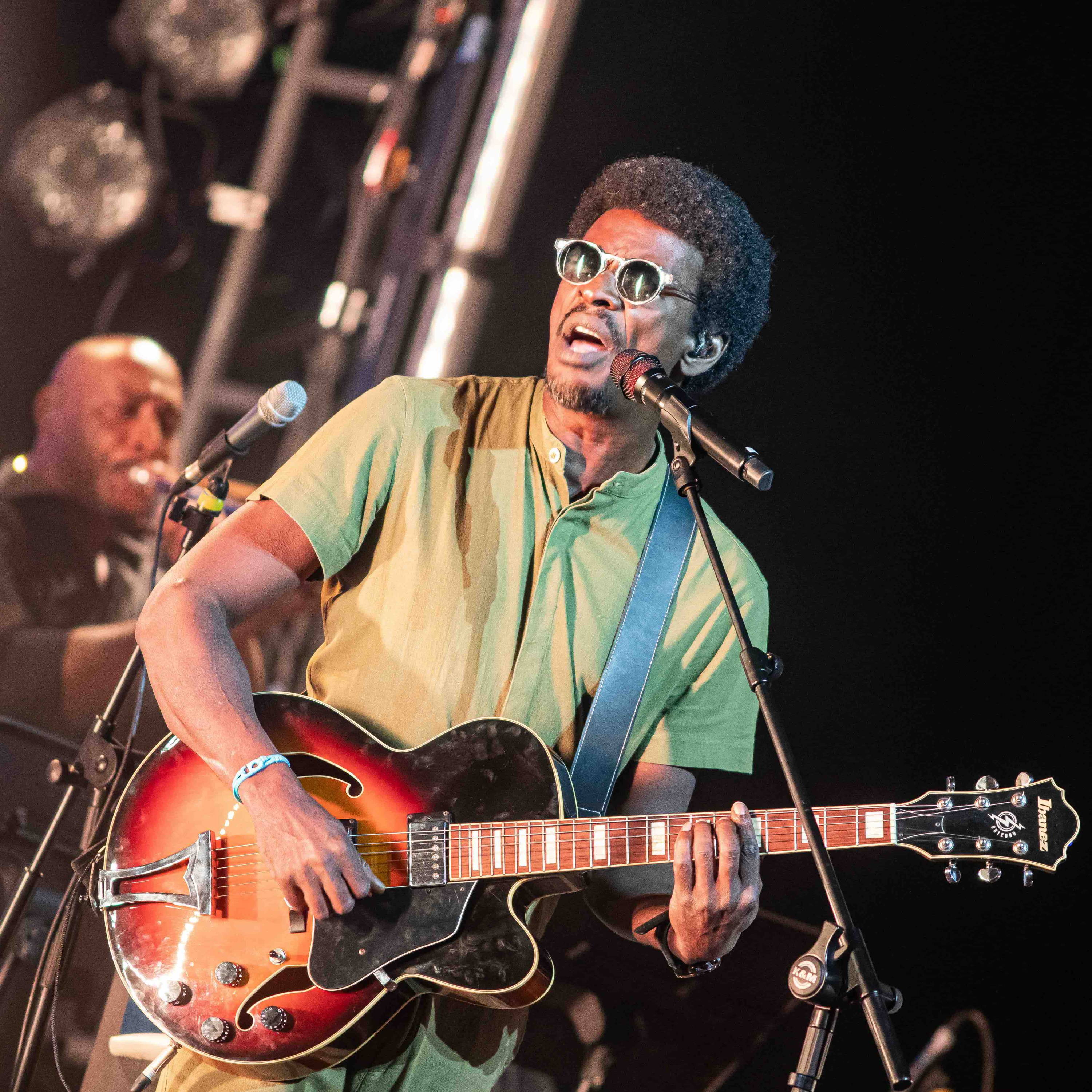 Goal 6: Clean Water and Sanitation
WATCH OUR FIRST #TOGETHERLIVE CONCERT IN BRAZIL
Seu Jorge gives a mesmerising performance with a powerful message
By hannah rochell and emma elms
17 DECEMBER 2020
In a fearless khaki boiler suit and with a scene-stealing, three-piece brass band, Seu Jorge wowed an audience of over 200,000 in our first ever #TOGETHERLIVE concert in Brazil on Saturday night. Louche, laid-back and charismatic, with Jorge's visceral deep voice and bossa nova-style guitar, two hours of samba and soul made for easy watching. Particularly memorable was Jorge's hypnotic performance of David Bowie's 'Life On Mars' sung beautifully in Portuguese and dedicated to Lenny and Zoë Kravitz. Jorge had serenaded the Big Little Lies star at her wedding to Karl Glusman last year.
Seu Jorge's interest in Bowie began back in 2004 when he played the part of a sailor who amuses himself by singing old David Bowie favourites in Wes Anderson's comedy The Life Aquatic With Steve Zissou – and he proved as mesmerising on screen as he is performing live. Jorge, who grew up in the Rio favelas, hardly knew Bowie's music beforehand, but the soundtrack became a cult classic.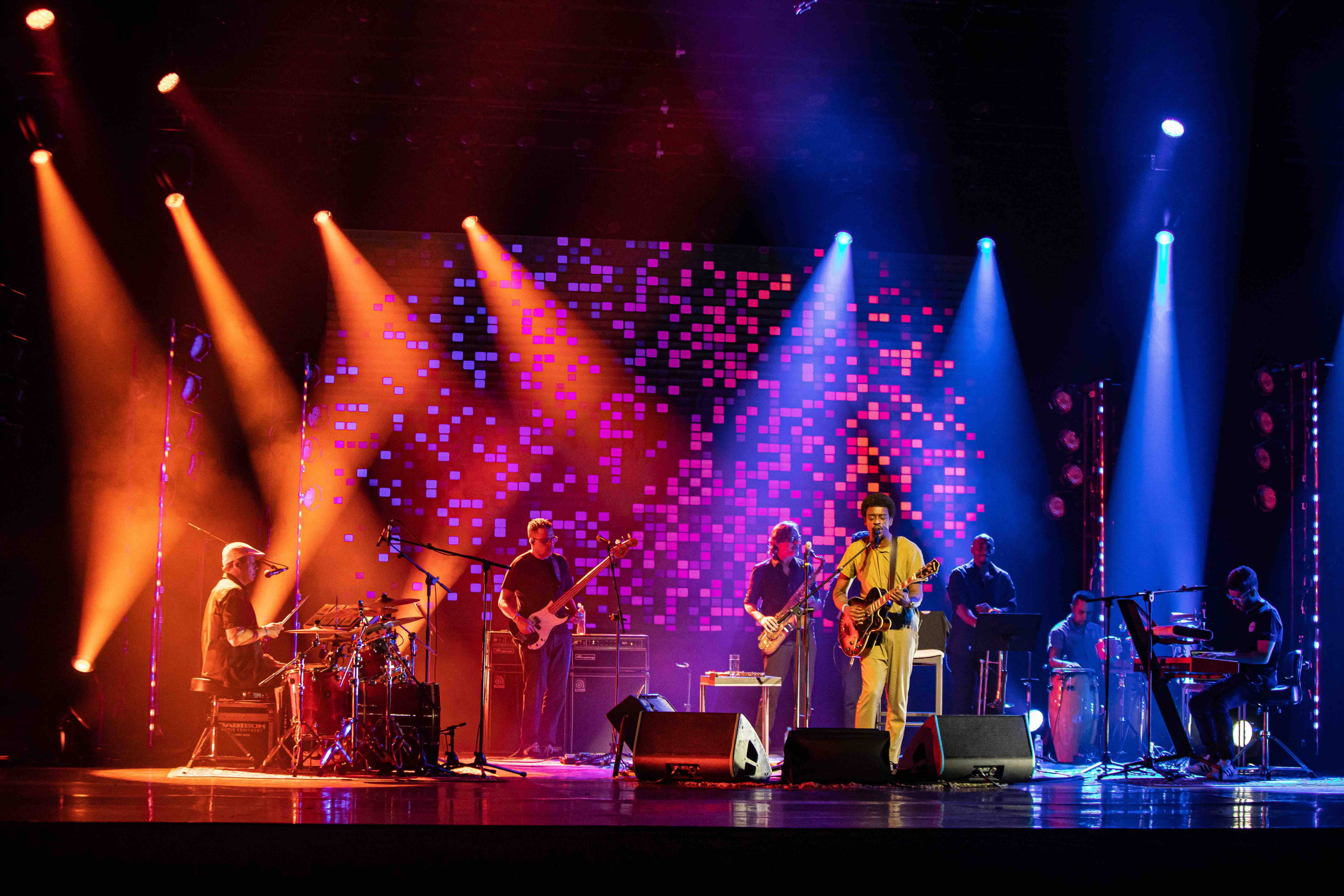 Citing Stevie Wonder as a major musical influence in the past, Seu Jorge brought live music into sitting rooms in a way you might not think possible. Brilliantly additive to the mix of entertainment was the multi-talented Brazilian comedian/actress/singer Samantha Schmütz, the show's energetic host. The pair performed a perfect duet (which began with her singing solo at a washroom sink - very apt for a concert dedicated to clean water and sanitation) and later dancing on stage with Brazilian co-presenter Bela Gil (see below). Another highlight was Seu Jorge's dramatic rendition of a poem by Brazilian rapper Mano Brown, a friend and long-time collaborator. Our roll call of Brazilian talent who appeared on the night via video clips included Alessandra Ambrosio, Bielo Pereira, Bruno Gagliasso, Cauã Reymond, Dani Alves, Fernanda Keller, Lais Ribeiro and Sasha Meneghel.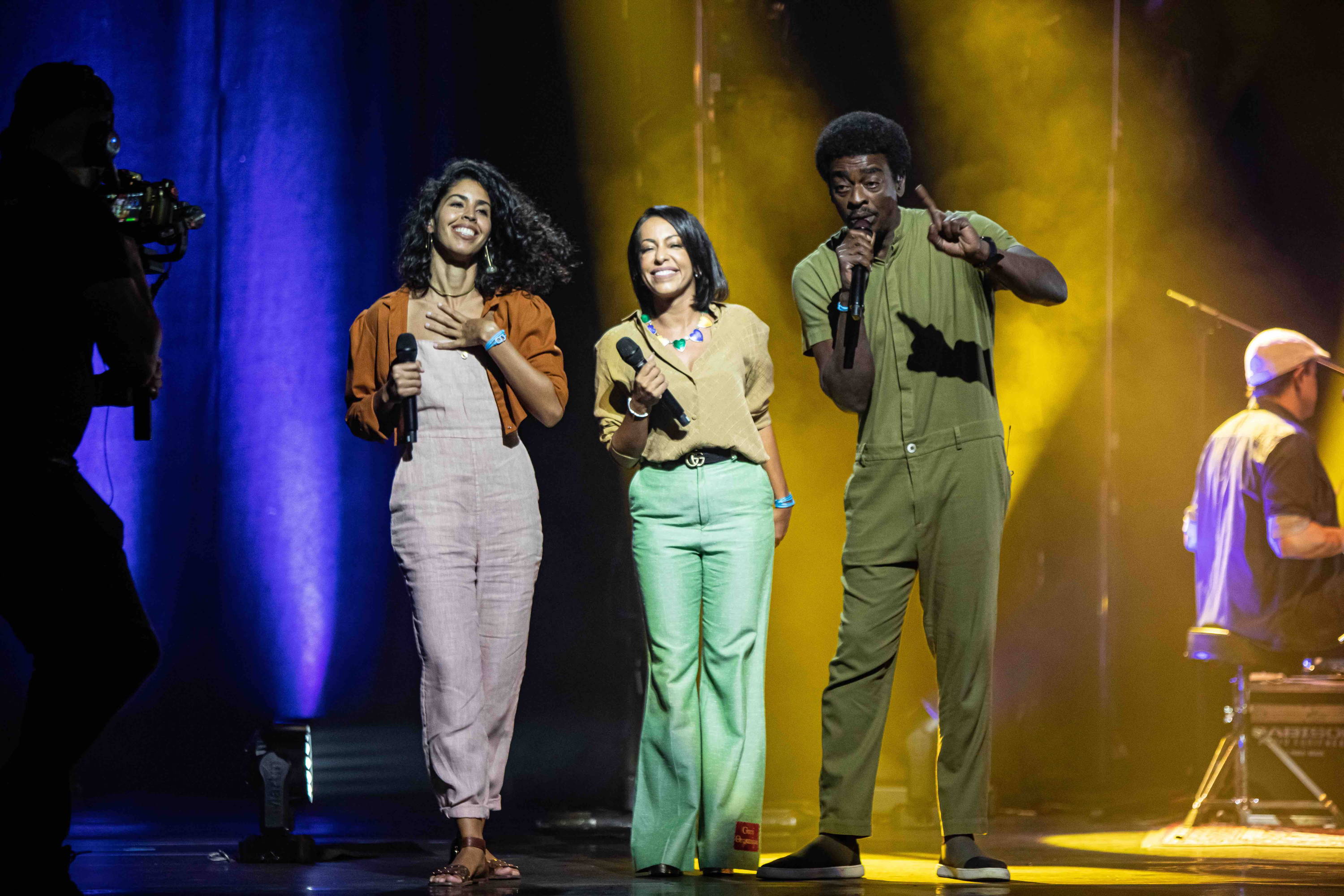 Seu Jorge performs with co-hosts Samantha Schmütz and Bela Gil
Of course, it wasn't only about the music – the show was interspersed with powerful documentary footage we'd filmed in Brazil's poorest communities to highlight the country's water and sanitation crisis, which has become a global emergency since the COVID-19 pandemic. We're grateful for all the donations we've received already. These funds will help us build water stations for the most vulnerable communities in Brazil and we're committed to building as many as possible. Please donate here if you can.
Nearly 8% of the urban population doesn't have access to clean water, according to the World Health Organisation and UNICEF, so it's no coincidence that without fresh water to drink, let alone for washing hands, Brazil finds itself at the epicentre of the coronavirus outbreak in Latin America.
And putting the COVID-19 pandemic aside, good health and well-being is impossible to achieve in a country where millions of Brazilians aren't connected to a sewage system. Many people living in favelas have open sewers running under and around their homes, causing a serious health risk to all who live there.
Brazil is close to our hearts. It's home to our BOTTLETOP atelier where skilled artisan women lovingly make our beautiful bags from recycled metal ring pulls and Zero Deforestation leather that protects the Amazon Rainforest. We're also committed to advancing the UN's 17 Global Goals for Sustainable Development through our #TOGETHERBAND movement, including helping to achieve Goal 6: Clean Water and Sanitation.
Our partner Harpic has already helped half a million people in Brazil by donating 450 tonnes of water, sanitation packs and information on how to protect yourself from coronavirus, while #TOGETHERBAND has already installed a water station in Belo Horizonte in Brazil, with four more planned in other locations providing long-term access to running water and helping change lives in the process. Please help us to continue our mission.