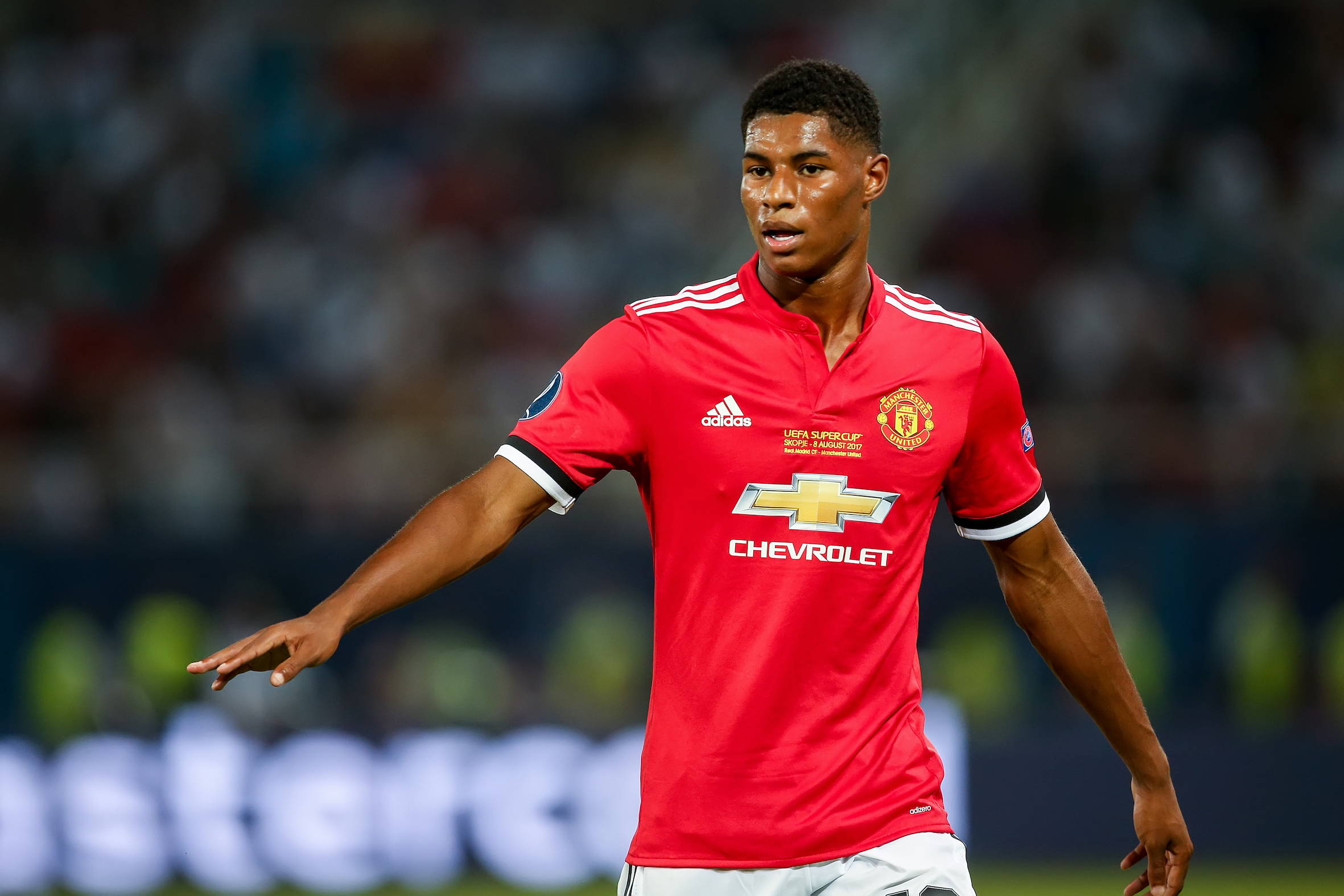 There's Only One Marcus Rashford
22 year old football superstar Marcus Rashford has brought about a government U-turn this week, securing food vouchers for the most vulnerable
Football player Marcus Rashford has been making headlines this week with his successful campaign to ensure all children in the UK who are eligible for free school meals can continue to get them over the holidays. Using his huge platform and social media presence to give a voice to struggling families across the UK, Rashford has shared his own experiences of food insecurity in his incredible campaign that forced the government to listen and act.
A football star since his talent was scouted at an early age, Marcus Rashford (still only 22 years old), currently plays for Manchester United and has also played in the England team at an international level. Rashford has previously spoken out about how his family relied on free school meals, food banks and soup kitchens when he was growing up, saying that if someone had spoken up about these issues then, 'maybe the situation would've been different'.
When the coronavirus pandemic took hold of the UK Marcus Rashford stepped up big time, raising millions in donations by partnering with food charity FareShare - an organisation dedicated to relieving food poverty and reducing food waste in the UK. The footballer also launched a poetry competition for dear children, has been learning sign language and has utilised his huge social media presence to speak out on issues of racial inequality since the killing of George Floyd.

On Friday 12th June, Rashford posted to his millions of followers, asking them to share their own experiences of the government's food voucher scheme, 'to understand better the exact scale of the problem'. After gathering responses, Rashford then posted an open letter to MPs on his social channels on Monday 15th, encouraging people to share and send to their local lawmakers. The results were incredible. The post went viral, being taken up by the likes of London Mayor Sadid Khan, fans from rival teams and celebrities alike.

Free school meals for children in need
Rashford's eloquent letter reflected on his own experiences growing up and highlighted that during the pandemic, the Food Foundation estimates that roughly 200,000 children have been forced to skip meals, with school closures putting more pressure on families to provide all three meals each day. 'From 2018-2019, 9 in 30 children in any given classroom were living in poverty in the UK. [...] 45% of children in Black and minority ethnic groups are now in poverty.' Rashford calls for the government to prevent these vulnerable children going hungry by reversing the decision to cancel the food voucher scheme over the Summer holiday period.
Victory: the government U-turn
One day after Marcus shared his open letter on social media, UK Prime Minister Boris Johnson announced that the government would be continuing the food voucher scheme - thanks to the campaigning of the football star. Families will be given £15 each week per child to spend in supermarkets - for the 1.3 million children who rely on school meals, this is a lifeline..
Speaking to BBC Breakfast, Marcus expressed the desire to continue to use his platform to help millions of families facing poverty:
'I don't want this to be the end of it because there are more steps that need to be taken and we just need to analyse the response,' he said in an exclusive interview. 'People are struggling all year around so we still need to learn more about the situation people are in and how we can help them best.'
Football players have huge international followings and when they utilise their platforms, amazing results often follow - David Beckham was our Goal 3: Good Health and Wellbeing ambassador last year. We can't wait to see what Marcus does next - one thing is for sure, he's definitely got our vote for Sports Personality of the Year!