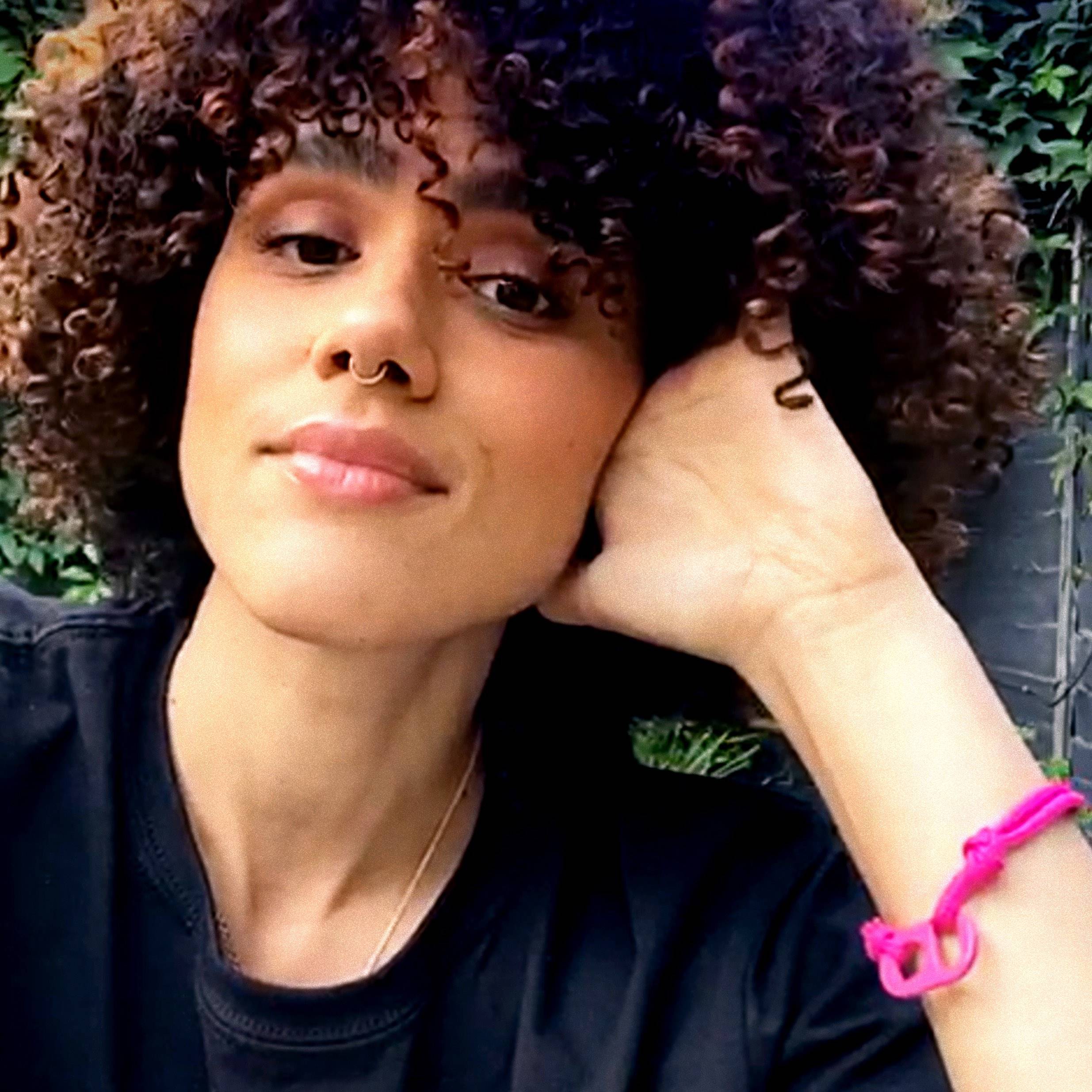 Goal 10: Reduced Inequalities
'We've Had Enough Of Anti-Black Racism'
Nathalie Emmanuel, Goal 10 Ambassador
By HANNAH ROCHELL
18 July 2020
Nathalie Emmanuel shot to global fame in HBO's Game of Thrones, as well as starring in Hollywood Blockbusters like Maze Runner and The Fast and the Furious. Born in Southend-on Sea in Essex, she cut her theatrical teeth playing Young Nala in the West End production of The Lion King at the tender age of 10, and later on popular teen soap Hollyoaks. But it was playing Missandei, Daenerys Targaryen's most trusted advisor, that her career really took off. And now this English actress, who is an active campaigner for issues surrounding equality, joins #TOGETHERBAND as an ambassador for Goal 10: Reduced Inequalities.
Nathalie is outspoken about racial bias within the TV and film industry. 'When you're in a space that is predominantly white actors, your mere presence is political,' she said recently when speaking on ITV's Calling Peston podcast. 'And so you, to an extent, are having to make sure that you are representing the communities that you represent in a way that isn't derogatory or being stereotyped in any way. There have been occasions where I've had to really kind of fight for those things and people haven't listened. And I found that incredibly challenging.'

She has even criticised the show that made her a star for its lack of diversity, saying that it 'could have done better'. Now at 31 years-old, she has more confidence to speak up when she feels uncomfortable at work. 'I'm not going to destroy my curl crown – my beautiful hair that I was so blessed to be given – because of a role,' she told Glamour magazine in a recent interview, recounting a story about being asked to straighten her hair. 'I was working alongside another mixed-race actress and they said people wouldn't be able to tell us apart. I remember thinking, "Really?!" but I didn't have the confidence to say no then. I was much younger. Now, I've found my voice.'
Now, Nathalie's voice is coming through loud and clear with her anti-racism work. After attending London's Black Lives Matter protests in June, she shot this exclusive film for #TOGETHERBAND, in social isolation from her home, of course. 'We've had enough of police officers killing Black men, women and children,' she says. 'Enough is enough.' Watch the full film above.
100% of profits from the sales of #TOGETHER products go to charities that advance the Sustainable Development Goals. Find out more here.