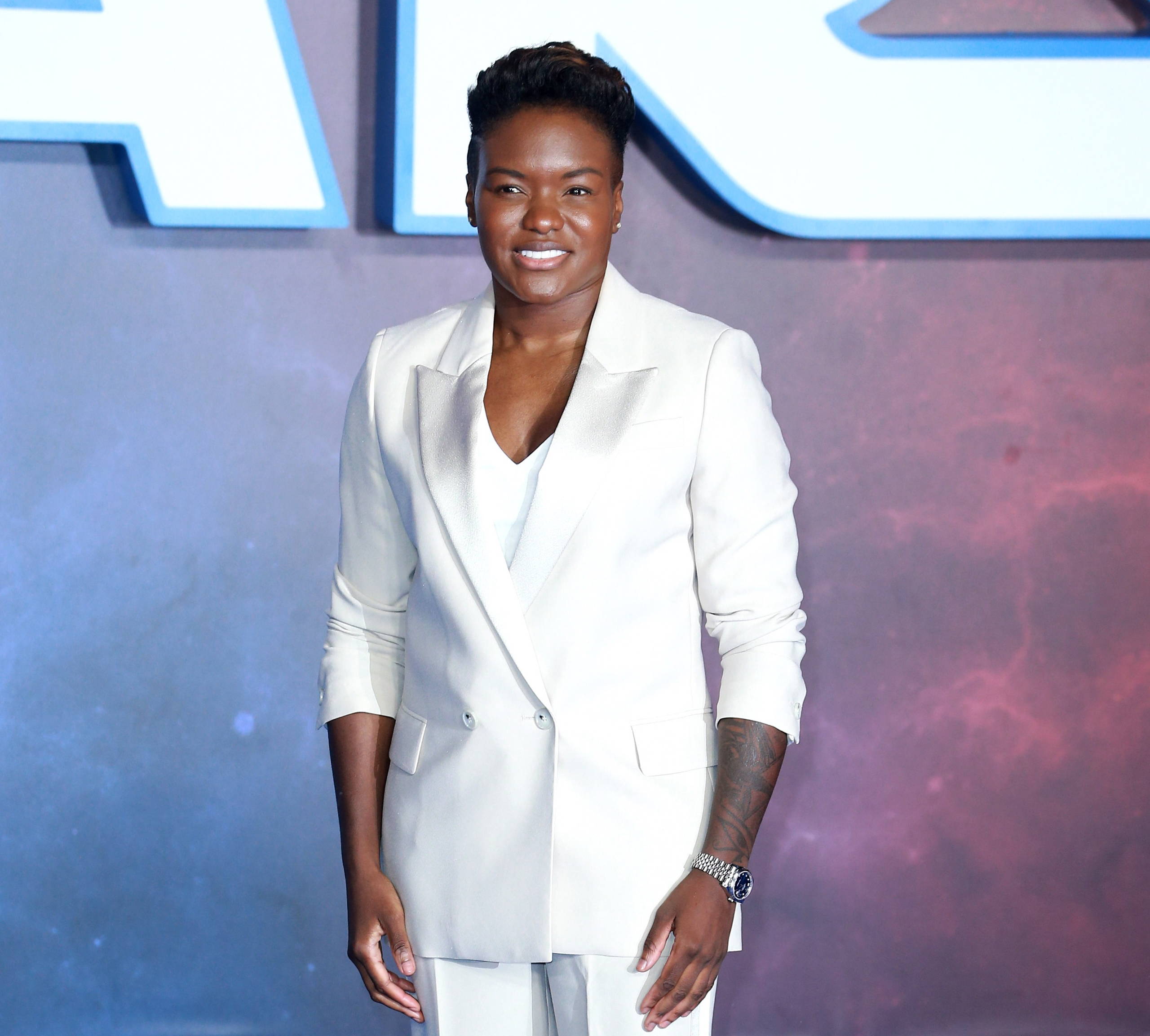 Goal 10: Reduced Inequalities
olympian nicola adams is a strictly lgbtQ+ icon
The former boxer is the first dancer to compete in a same-sex couple in 16 years of the BBC show
By emma elms
2 september 2020
Britain's most successful female boxer Nicola Adams, 37, is making history for being part of the first same-sex couple ever to compete in 16 years of BBC's Strictly Come Dancing. The Olympic gold medallist is currently starring with her professional dance partner Katya Jones, a move dubbed 'well overdue' by many of the show's fans and past contestants.
Nicola has long been an LGBTQ+ role model, as the first openly gay person to win an Olympic boxing Gold medal. Previously speaking out about gender equality in sport, Nicola said, 'Women should be able to do any sport they choose.'
Nicola and Katya made a strong start in week one with their American Smooth routine, in which they both switched between taking the traditional male and female roles - a groundbreaking move and one that impressed the judges and fans on Twitter alike. They scored 21 points, which put them joint third on the leaderboard, putting them in a strong position for the first elimination in week 2.
The Leeds-born sporting hero won gold at the London 2012 Olympics, then again in Rio in 2016, and was awarded an OBE for services to boxing in 2017, before retiring in 2019.
Last year the BBC said it was 'completely open' to having same-sex couples on Strictly in the future. This was contrary to previous years when the BBC said it had no plans to change from the usual mixed-sex format.
For the first time last year, Strictly included a same-sex dance routine, by professional dancers and friends Johannes Radebe and Graziano Di Prima. Their performance was widely praised but also drew nearly 200 complaints from viewers, showing there's still important work to be done to address the prejudice and inequalities for LGBTQ+ people in our society.
At the time the BBC issued a statement saying, 'Strictly Come Dancing is an inclusive show and is proud to have been able to facilitate the dance between Johnannes and Graziano during the Professionals' dance.'
Judge Bruno Tonioli commented on twitter: 'It's hard to believe after such progress in society and many other topics going on that [around] 200 people felt so upset they complained when two men danced with each other.'
Afterwards, Johannes, who suffered homophobic bullying growing up, said he felt honoured to perform with his best friend in the show's first all-male routine. 'I've never felt so liberated. For the first time in my life, I feel accepted for who I am,' he told Hello magazine at the time. 'That says so much about the people of this country. To be able to dance with a friend I respect and adore is joyous. There's bromance between us, but there were no male and female roles, just free movement. It was beautiful, classy and elegant.'
Nicola Adams, who has over 15,000 followers on dance app TikTok, often posts with her girlfriend Ella Baig, 21, sometimes with the couple performing fun dance duets, others with important messages fighting the inequalities they've faced surrounding sexuality, gender and race, using slogans such as 'Love is love', 'Be yourself' and 'Never stop fighting'. Nicola and Ella have also shared some of the crass comments they've had such as, 'You look like a man', 'You're too black', 'Who's the man?' and 'How about a threesome?'
Nicola's starring role on Strictly is a great step in the right direction. Let's hope more mainstream, family TV shows follow suit, being more LGBTQ+ inclusive, without making a song and dance of it.
Support us in championing UN Goal 10: Reduced Inequalities and UN Goal 5: Gender Equality.