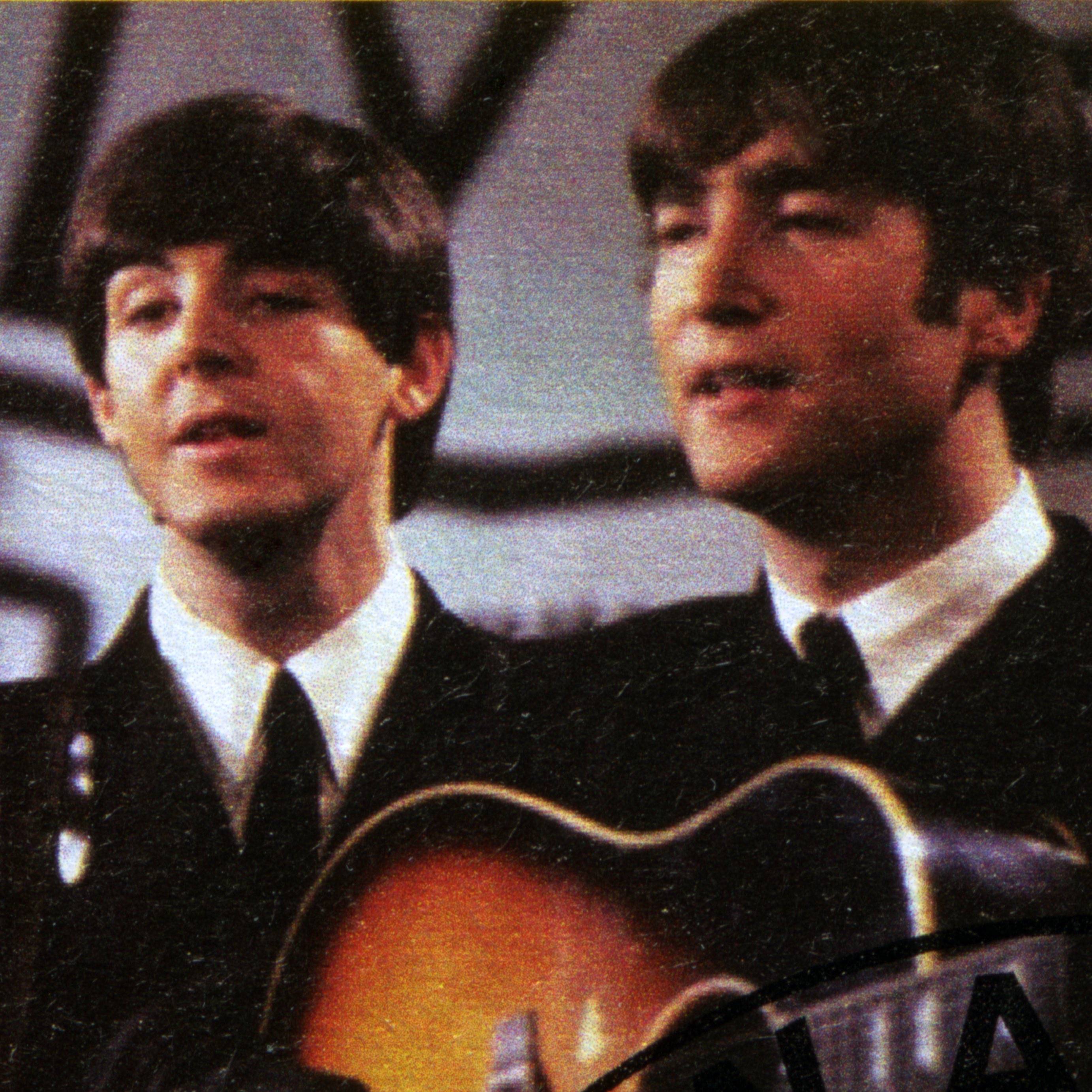 Goal 17: Partnerships For The Goals
Lennon & McCartney and 14 Other Partnerships That Changed The World
From technology to comedy, pairs of people working together have shaped the world we live in today
By hannah rochell
april 20 2021
There are some everyday things that it's hard to imagine the world without: aeroplanes, The Beatles, search engines. But if two people hadn't put their heads together in each of those examples, our lives might not be enriched by the results today. It's easy for a good idea to remain just that - an idea, rather than an actual thing - without a second brain to kickstart it into becoming a reality. An extraordinary lyric is just a poem without the melody to make it sing, and what's the point of slapstick comedy without a fall guy?
To celebrate Goal 17: Partnerships For The Goals, we've rounded up 15 of the best teams of two that have enriched all of our lives.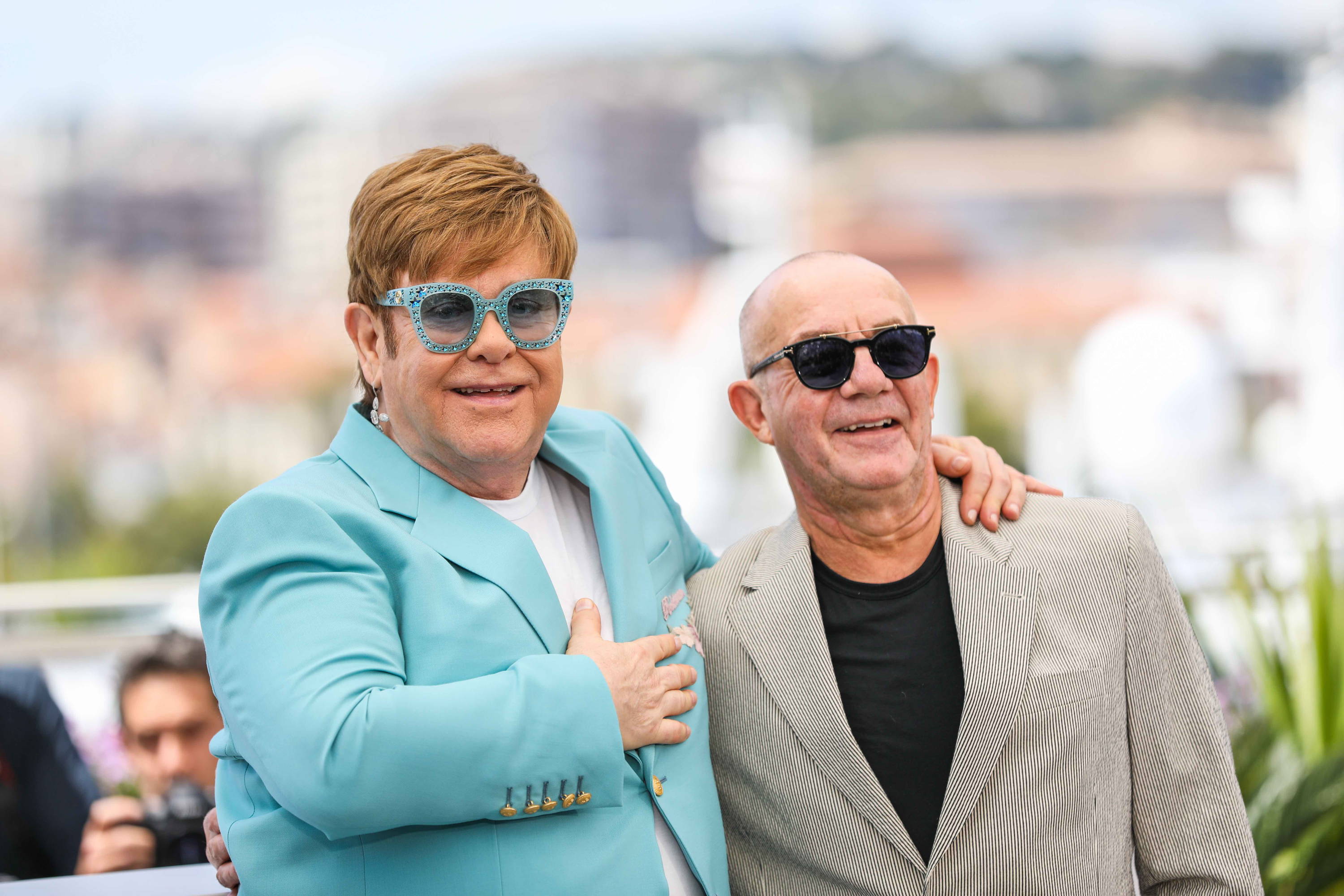 taniavolobueva / Shutterstock.com
Elton John and Bernie Taupin
The story of this songwriting dream team will be a familiar one if you watched 2019's film Rocket Man. While Elton John is the superstar we are all familiar with, most of his lyrics throughout his career have been written by his somewhat silent partner, Bernie Taupin, and they are much more than just creative colleagues. 'Thank you to Bernie, who has been the constant thing in my life,' Elton said in his Oscar acceptance speech for Academy's best original song in 2020. 'When I was screwed up, when I was normal, he was there for me.'
John Lennon and Paul McCartney
Of course, the Beatles were made up of four people, and although George Harrison and Ringo Starr wrote their fair share of fantastic tunes, the large majority of the band's most iconic songs have the Lennon-McCartney moniker stamped on them. McCartney's natural optimism mixed perfectly with Lennon's more blues-influenced sadness, and the chemistry was magic. The song Yesterday is in the Guinness Book of World Records, having been recorded by more artists than any other song in history.
Carole King and Gerry Goffin
King, who alone is one of the most successful US songwriters of all time, began her career as a staff writer for a music label with her first husband, Gerry Goffin. She composed the music and he wrote the lyrics for classics including The Loco-motion (which they wrote for their babysitter), The Drifters' Up On The Roof and Aretha Franklin's (You Make Me Feel Like) A Natural Woman.
Steve Jobs and Steve Wozniak
With Wozniak's technology know-how (he designed and built the first Apple computer) and Jobs' marketing skills, this couple were destined to become giants of the digital world. Although the pair had a turbulent relationship and Wozniak left Apple in 1985, without their initial focus together on creating alternative user-friendly computers, we wouldn't have intuitive devices like iPhones and iPads at our fingertips today.
Bill Gates and Paul Allen
The founders of Microsoft first met at school in Seattle in the 1960s and bonded over a computer terminal. It was expensive to use - $40 per hour - so the pair teamed up and struck a deal to use the computer for free if they identified bugs in the system. In 1975 they founded Microsoft together, which changed the world of computing forever. Although Bill Gates is the household name, after Paul Allen died of cancer in 2018, Gates was quoted as saying that without his friend 'personal computing would not have existed.'
Larry Page and Sergey Brin
Who would have thought in 1996 when these Stanford University friends embarked on a college research project, that two years later they would found Google, an algorithm-based search engine that eclipsed anything that came before it. It's so successful, in fact, that Googling has become a verb in its own right. Where would we be without it?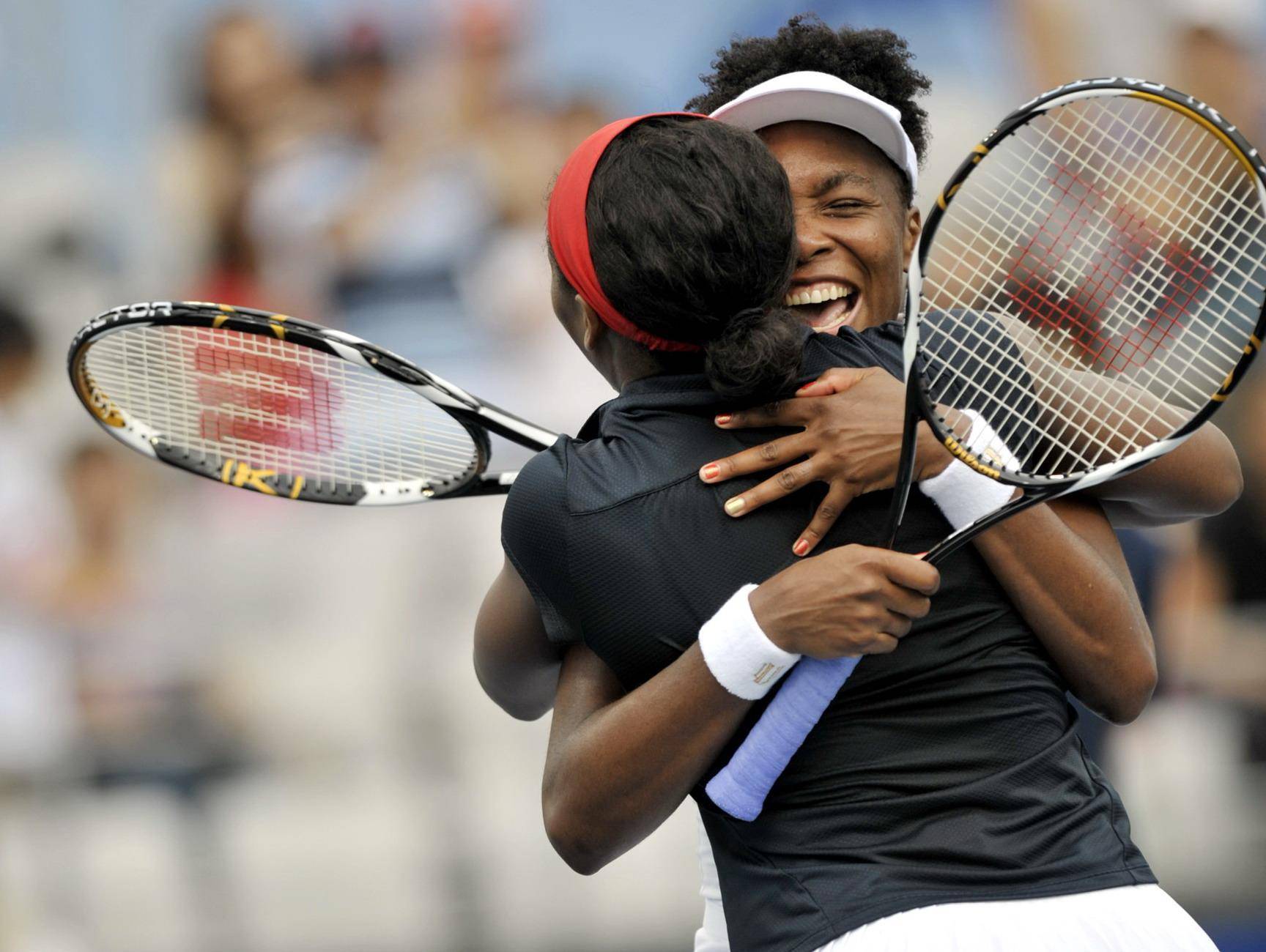 Everett Collection / Shutterstock.com
Serena Williams and Venus Williams
The Williams sisters are both ground-breakingly successful in their own right as singles tennis players, but put them on the same team and they're a force to be reckoned with. In tennis doubles they have won 14 Grand Slam tournaments and three Olympic medals - add those to the gold medals they've won alone and they both have four each - that's more than any other tennis players in history.
Jayne Torvill and Christopher Dean
Great Britain wasn't well-known for world-champion ice-skaters in 1984 (or since, to be perfectly honest), but Torvill and Dean's Boléro Olympic routine not only gave the world goosebumps, but also gave the pair the highest figure skating score of all time and an Olympic gold medal to boot. It is still one of the most watched ever events in the UK, with 24 million people tuning in. We challenge you to watch a rerun and not get shivers down your spine.
LeBron James and Dwyane Wade
When LeBron James left the Cleveland Cavaliers in 2010 and headed to his new Miami Heat team in South Beach, Florida, it was in part to team up with his best friend Dwyane Wade who had also moved to the club. Together they dominated the NBA for four years, making the NBA finals every year and winning twice. Wade has now retired from professional basketball but the pair remain good friends.
James Watson and Francis Crick
Although many other scientists were working on the same thing at the same time, it is two Cambridge University scientists, Watson and Crick, that are credited with discovering the double helix structure of DNA in 1953. These coiling double strands carry the genetic instructions of all living organisms. Without this discovery, we wouldn't be able to use DNA to our advantage in medicine, forensics or history and anthropology.
Helen Keller and Anne Sullivan
In 1887, and at just the age of 20, Anne Sullivan made it her mission to teach Helen Keller - who was deaf, blind and dumb - to communicate. In spite of being partially blind herself, Sullivan used innovative techniques to teach Keller to read braille, learn her multiplication tables and use sign language within a matter of months. Keller subsequently became the first deaf-blind person to graduate from college in the US.
Wilbur Wright and Orville Wright
On December 17th 1903 in North Carolina, USA, these aviation pioneering brothers made the first sustained flight of a "heavier-than-air" machine. They also created a three-axis control system for steering, and it was so good it's still the method used on fixed-wing aircraft to this day. Your annual vacations might look very different (and be a lot closer to home) without The Wright Brothers.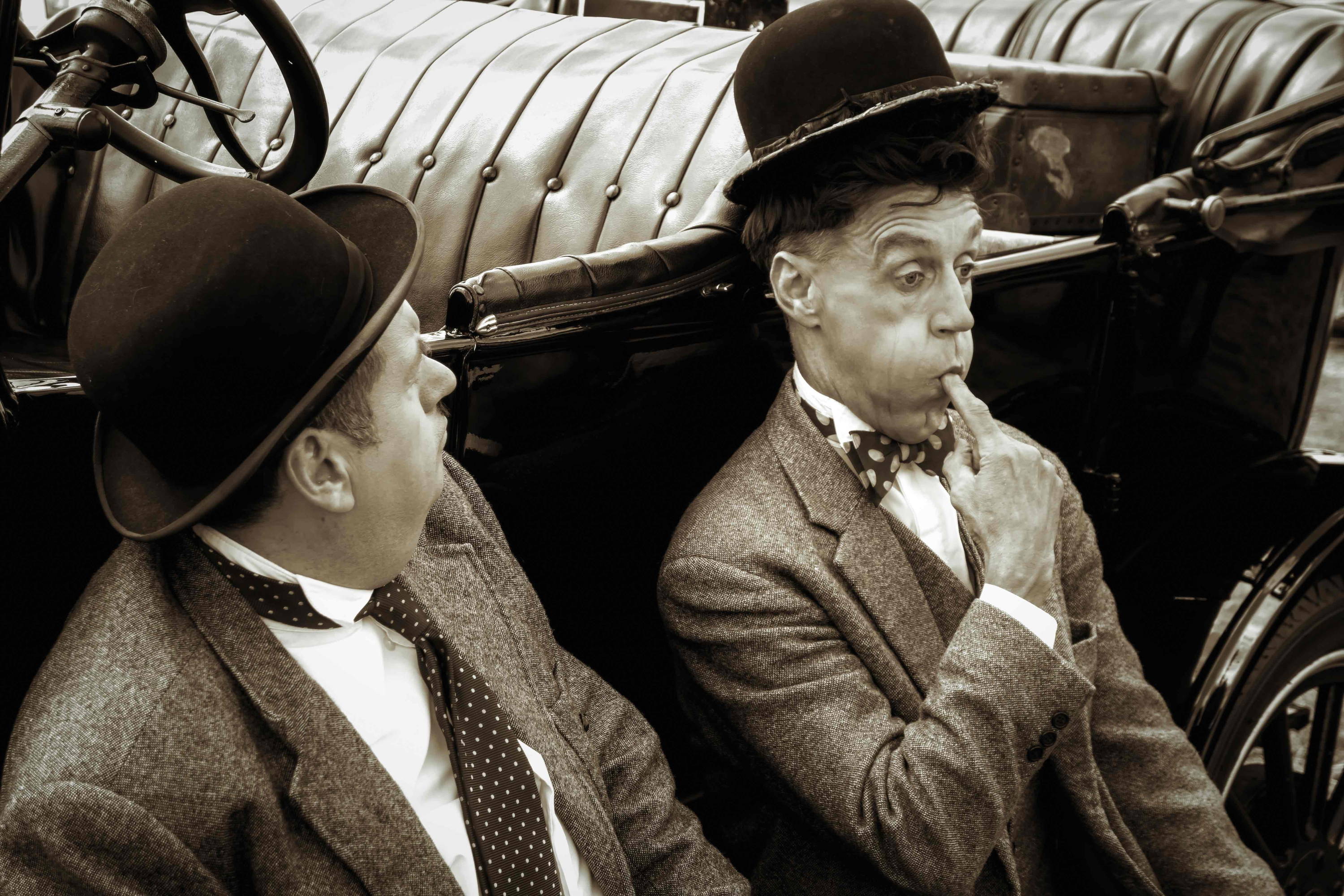 Philip Bird LRPS CPAGB / Shutterstock.com
Stan Laurel and Oliver Hardy
One of the most recognisable partnerships of all time, Laurel & Hardy's comedy career spanned the 1920s, 30s and 40s, with the former playing the fool and the latter the bully in their signature slapstick style. Their influence reached far and wide, with fans including John Clease, Steve Martin and Peter Sellers; Lou Costello from Abott and Costello cited them as 'the funniest comedy duo of all time'.

Dawn French and Jennifer Saunders

This British comedy duo met in the late 1970s at the Royal Central School of Speech and Drama, and launched their eponymous TV sketch show in 1987. Their unique blend of warm parody, ahead-of-its-time meta and celebrity guest stars was rewarded with big budgets from the BBC, allowing them to recreate hilarious versions of films including Alien and Thelma & Louise. The ideal lockdown binge, all episodes are now streaming on BBC iPlayer.

Gene Wilder and Richard Pryor
The on-screen chemistry of this pair saw them make three films together - Silver Streak, Stir Crazy and See No Evil, Hear No Evil. Pryor was well-known for ad-libbing hilarious dialogue during takes, and Wilder had the unenviable task of keeping a straight face. Of their first day working together, Wilder said 'He said his first line, I said my first line, and then this other line comes out of him… I had no idea where it came from, but I didn't question it, I just responded naturally.' It was ultimately the key to their success together.

100% of profits from the sales of #TOGETHER products go to charities that advance the Sustainable Development Goals. Find out more here.