zero waste tips by london's hottest foodies
From investing in an ice cube tray to pickling, preserving and reframing your perspective, five culinary and sustainability gurus share their top tips
By Jessica jurkschat
27 april 2021
Food waste is a global issue, not just one in the developed world. It's a much bigger problem than many of us realise and sadly, it's not an exaggeration to say that it's one of the biggest problems facing mankind today.
We all know that wasting food is morally wrong. Not only is wasteful of food and money, it also wastes one of our most valuable resources - water. According to the WWF, more than 66 trillion gallons of water goes towards producing food that is wasted each year. And if that isn't enough of a reason to cut back on your levels of food waste, it's also detrimental to the environment. In fact, nearly 25% of manmade greenhouse gas emissions are a result of food scraps rotting and degrading in landfills. They produce a large amount of methane, harmful gases which are 25 times more potent than carbon dioxide.
The good thing is that there are plenty of things we can all do to reduce the impact that food waste puts on our landfills and environment. It's better for our wallet and (most importantly) our planet, so why wouldn't we? From investing in an ice cube tray to pickling, preserving and reframing your perspective, here are some easy peasy ways to cut back your food waste, from five culinary and sustainability gurus:
Invest in an ice cube tray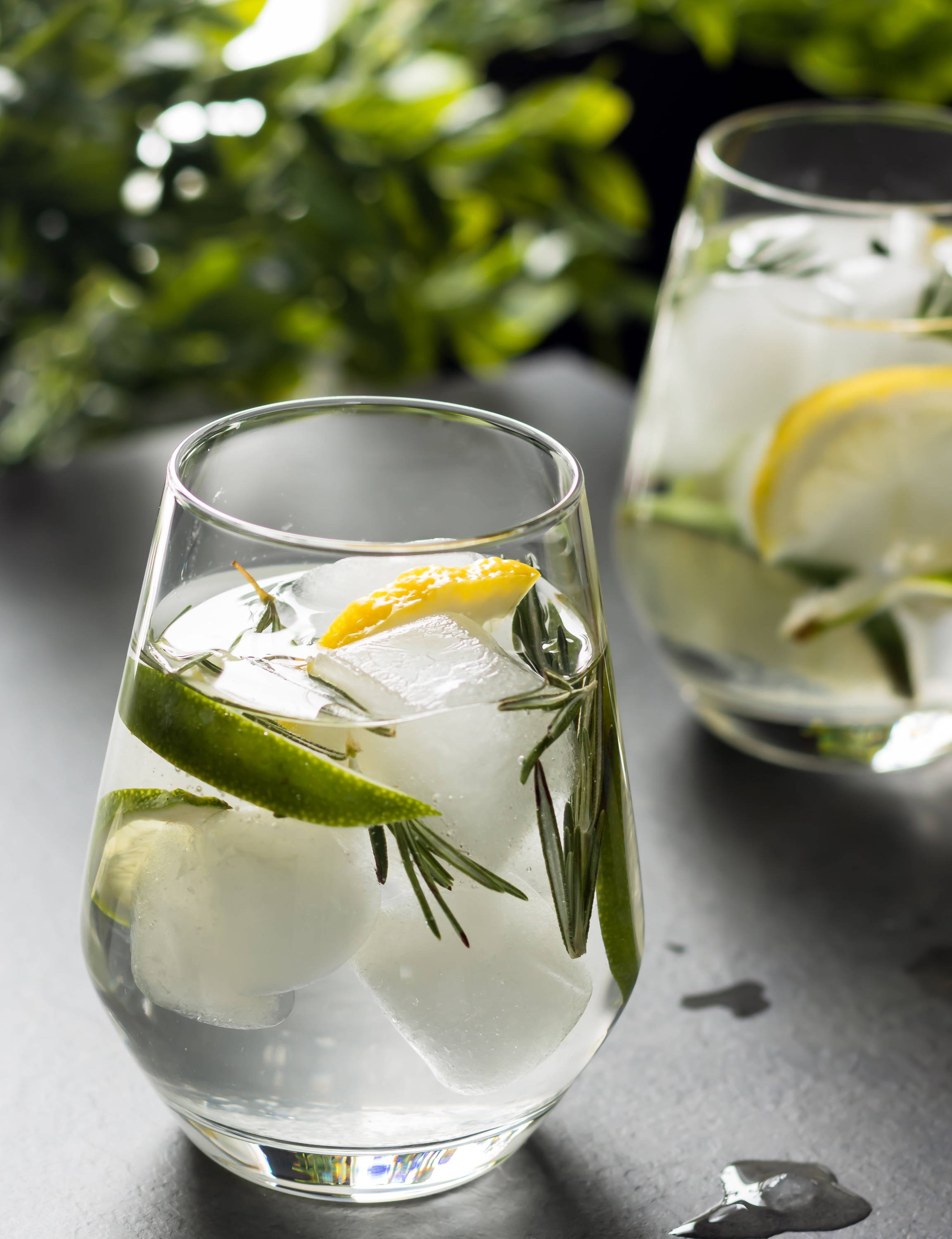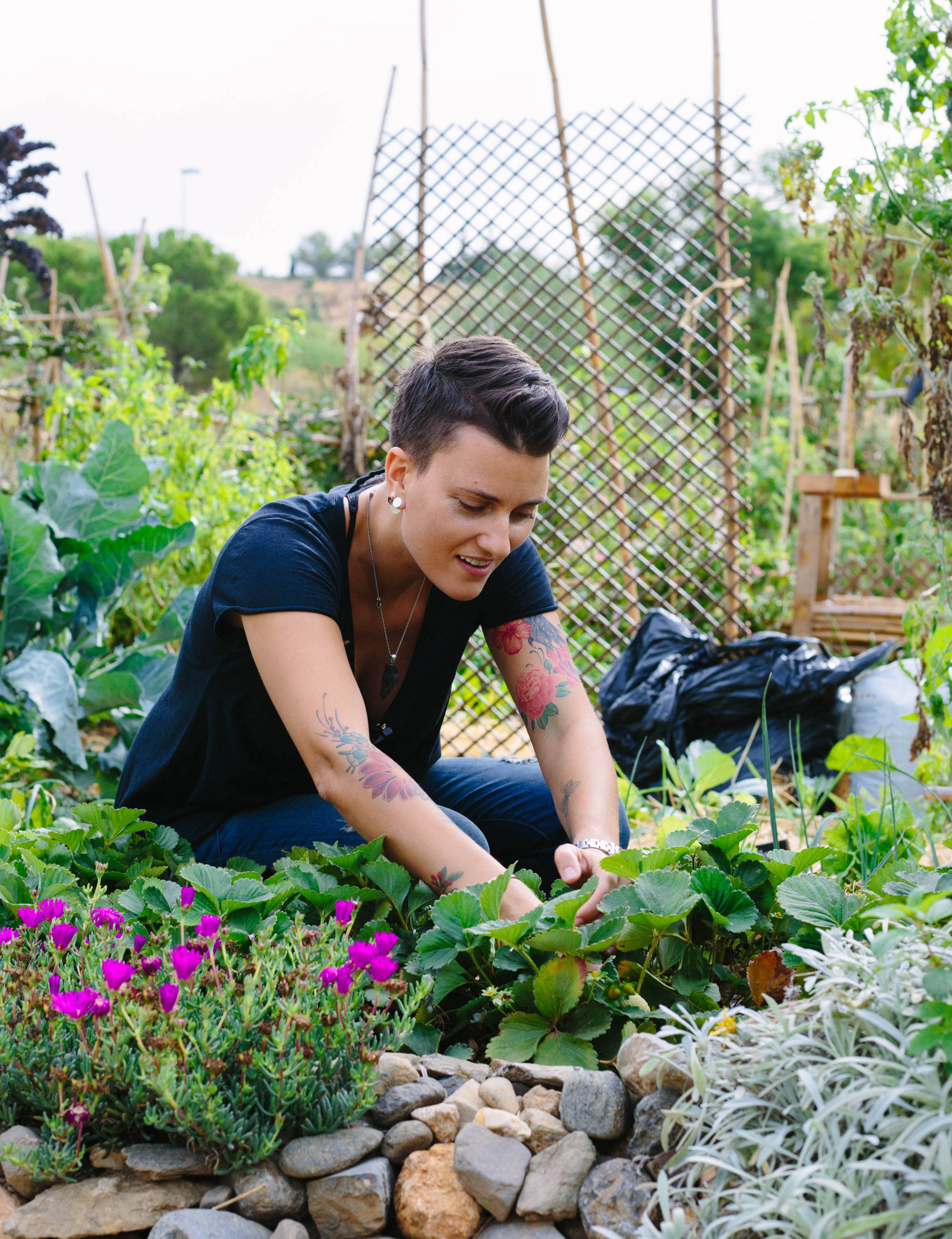 Image: Bettina Campolucci Bordi

Bettina Campolucci Bordi, better known as Bettina's Kitchen, is a self-taught chef and advocate for plant based foods. She specialises in vegan and free-from recipe development and is the author of Happy Food: Fast, Fresh, Simple Vegan, The 7 Day Vegan Challenge and upcoming book Celebrate: Plant Based Recipes for Every Occasion.
Bettina says:
'Ice-cube trays are a super versatile tool and can be used for a lot more than just freezing water for your favourite tipple on a summer day. Once your tray is frozen, pop out the cubes and into a freezer-safe container or bag and label it correctly. Here's just a few of the things you can do with them:
Excess coffee or wine? Freeze into cubes. Wine cubes can be added to stocks and sauces, and pop frozen coffee cubes into cold milk or tonic water for a refreshing drink.
Herbs: such as coriander, basil, parsley or mint. Remove the leaves and chop. Pop into the tray and cover with water. These can be popped into any dish to add a flavour bomb and even used to liven up a G+T.
Marinades and Pastes: made too much? Freeze and then just defrost to marinate your chosen product or melt in the pan before sautéing your veggies.
Flavoured Butters and Oils: use up leftover herbs and spices by infusing into oil or butter. These can then be added to a wide variety of dishes straight from the freezer.'
Check out Bettina on Instagram (@bettinas_kitchen)
Use seasonal ingredients!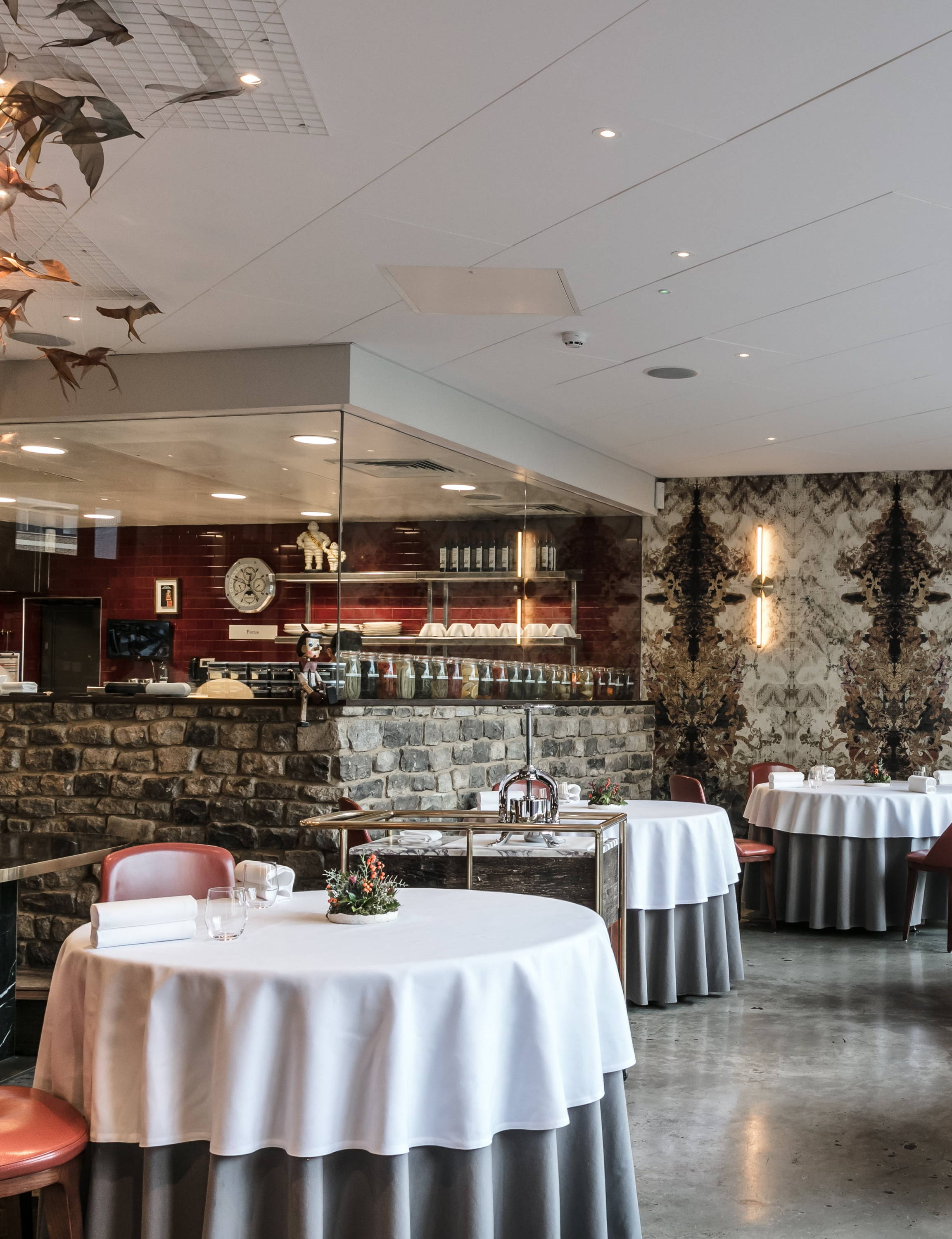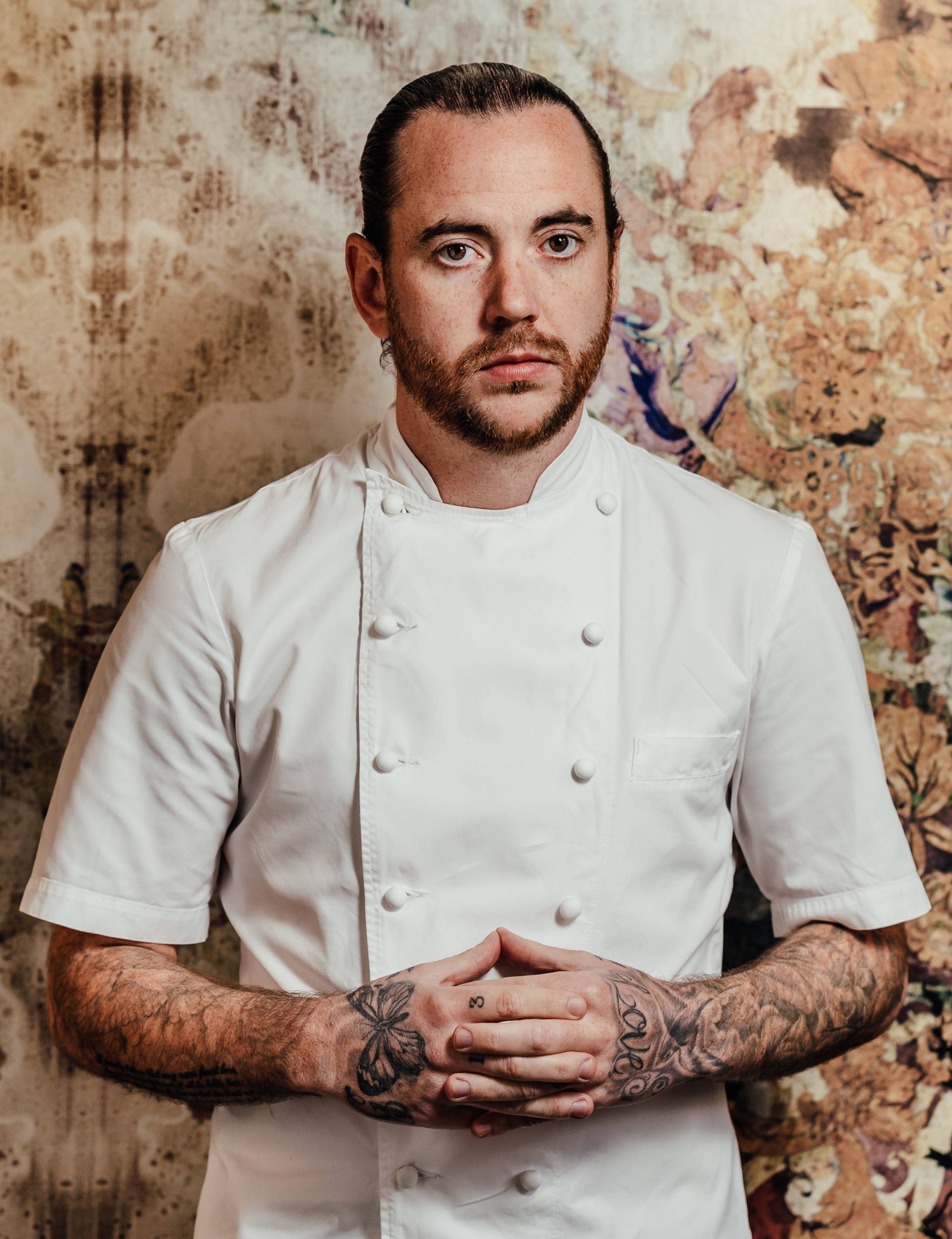 Image: Millstream Productions

Tom Sellers is a chef and restauranteur known for merging fine-dining with forward thinking. He's the Chef Patron of Restaurant Story, the highly-acclaimed Michelin star restaurant famous for its seasonal dishes and signature Beef Dripping Candle.
Tom says:

'At Restaurant Story guests are not presented with a menu on arrival. We build each meal around guests preferences and this typically includes a mixture of classic Story dishes alongside new and seasonally inspired creations. Therefore we know exactly what people are going to eat before they arrive and we place ingredients orders based on this. We work closely with all our suppliers, working with as many local suppliers as possible and only buy fish from day boat fishermen. We cook seasonal menus to ensure we aren't serving ingredients that have been over farmed, with heavy air miles attached to them. All of this massively reduces our food waste and allows us to serve guests the best possible produce with the least possible damage to the environment.'

Check out Tom on Instagram (@tomsstory)
Check out Restaurant Story on Instagram (@rest_story)
Don't throw out the peels!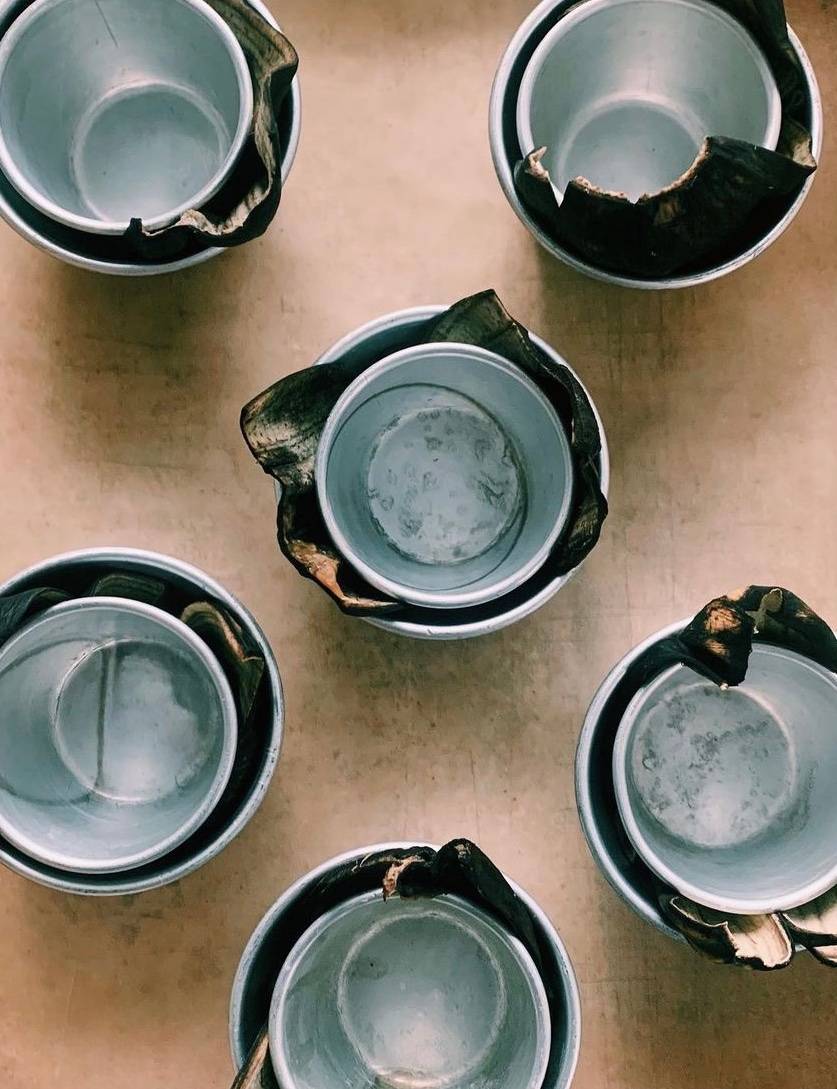 Zoe Adjonyoh, is a leading voice in London's Ghanaian cuisine scene. In July 2010, she created Zoe's Ghana Kitchen, with the mission of bringing African food to the masses. Since then, she's done just that through supper clubs, kitchen residencies, mobile catering and her very own cookbook.
Zoe says:
'When cooking or using plantain, don't throw out the peels! I make them into dining ware/serve ware. It's super easy and fun to do with the kids. Just place your peels into a lightly greased stacking bowl or cup and gently stack another bowl on top creating a mould. Bake in the oven on very low heat for at least 4-6 hours. After you should have some pretty uniquely shaped bowls!'
Check out Zoe on Instagram (@zoeadjonyoh)
Check out Zoe's Kitchen on Instagram (@ghanakitchen)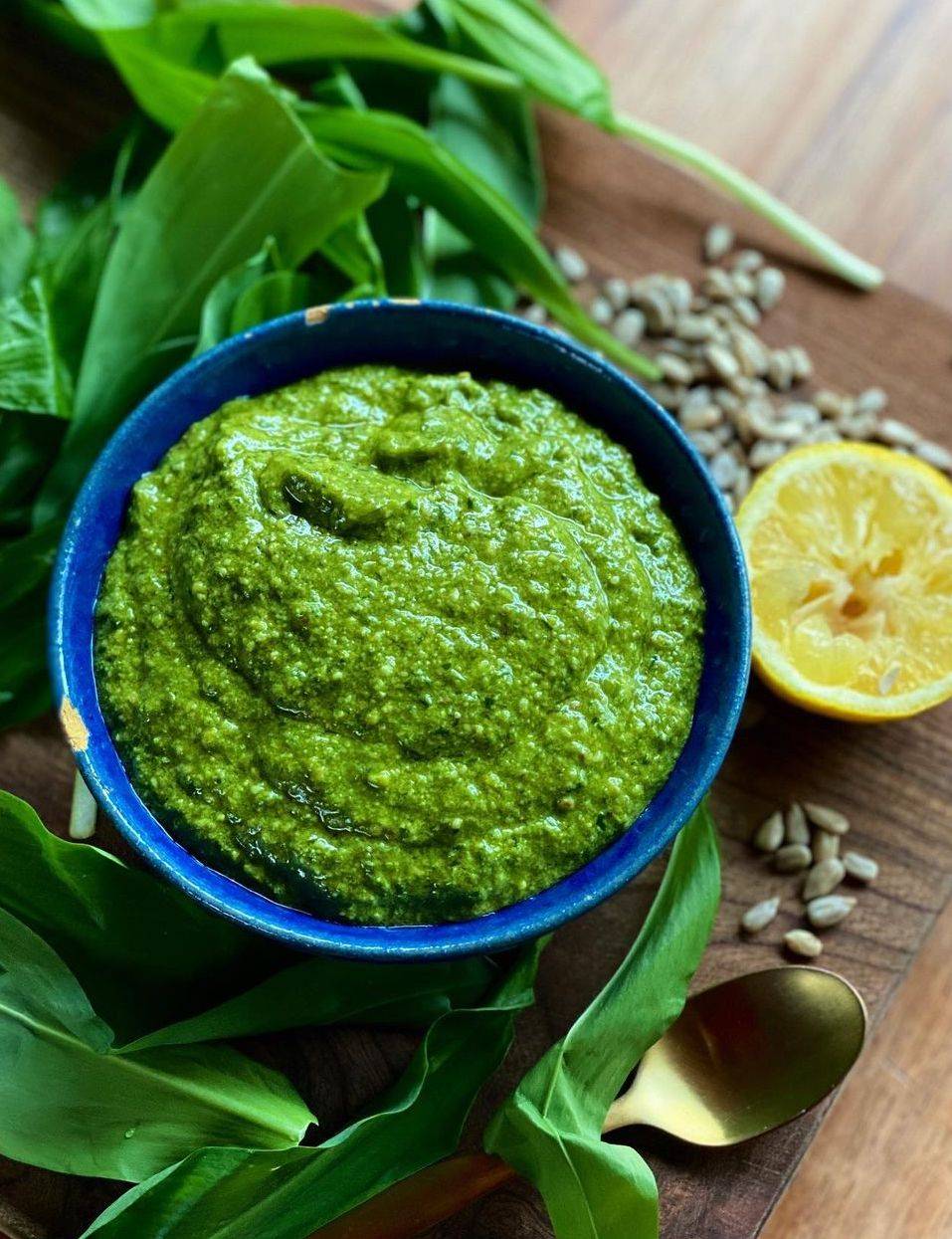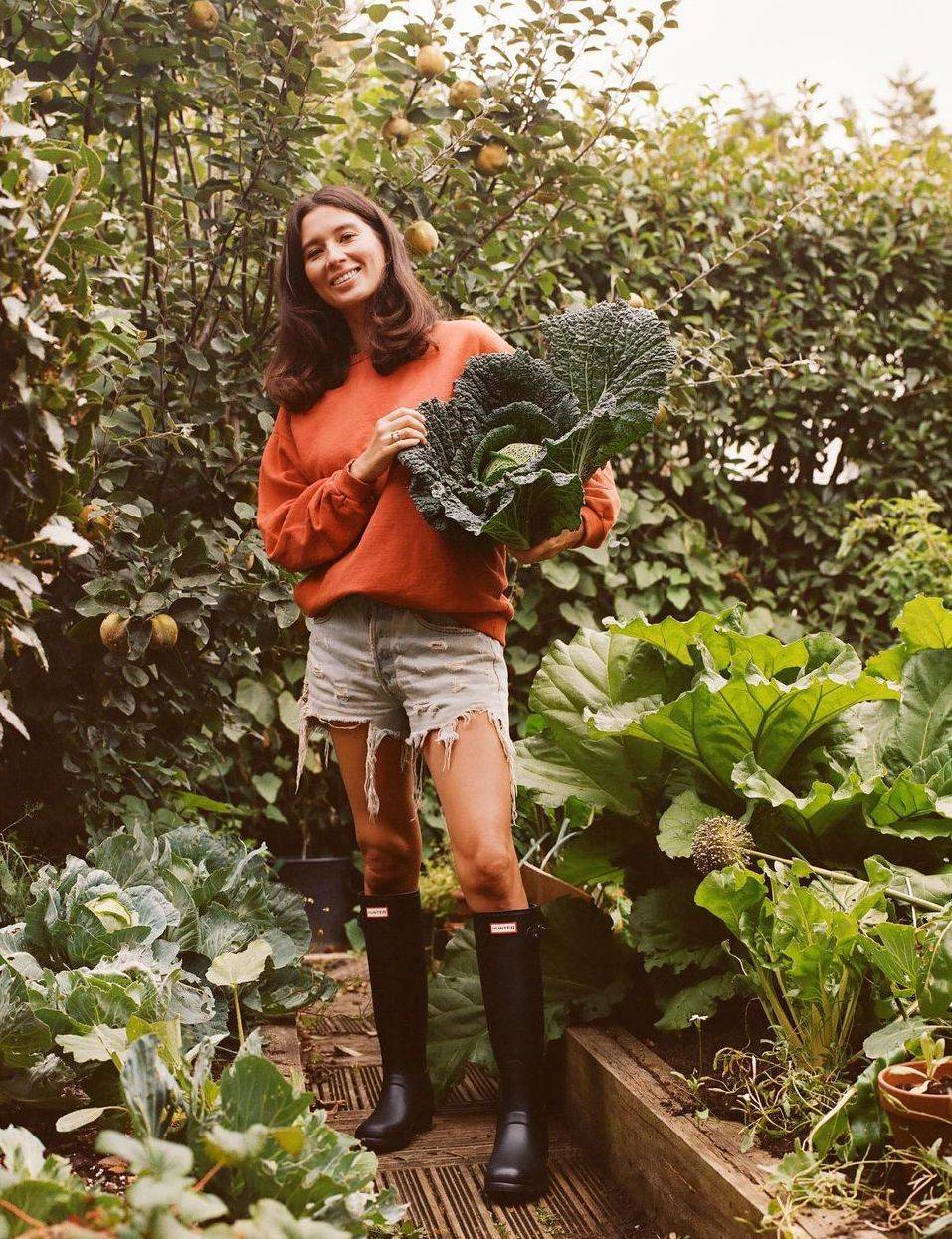 Jasmine Hemsley is a three-time best-selling author to cookbooks Good + Simple, East by West: Simple Recipes for Ultimate Mind-Balance and The Art of Eating Well. She's got a passion for eating well to feel happier, healthier and more energised, and is an advocate for conscious and sustainable living.
Jasmine says:
'When it comes to reducing food waste, there is no better — or more versatile — dish to turn to. Whether it's using up the parts of vegetables you might usually throw away (like in this soup and this one made with broccoli stalks, this one which uses the whole cauliflower including leaves and stalks, or this one with asparagus ends), utilising whatever's popped up in your veg patch or odds and ends from the back of your fridge (like in this veg patch soup) or blitzing up the leftovers from a big roast (I do this on Boxing Day but it works after a big Sunday lunch, too!), soup is always my first thought. Another hot tip for any fruit, vegetables or herbs that are past their prime or perhaps a seasonal surplus that you've picked up from a farmers' market or maybe even grown at home is to pickle, preserve or ferment them to give them a second wind, as in this take on pesto, this clementine marmalade, this tomato chutney or the classic sauerkraut.'
Check out Jasmine on Instagram (@jasminehemsley)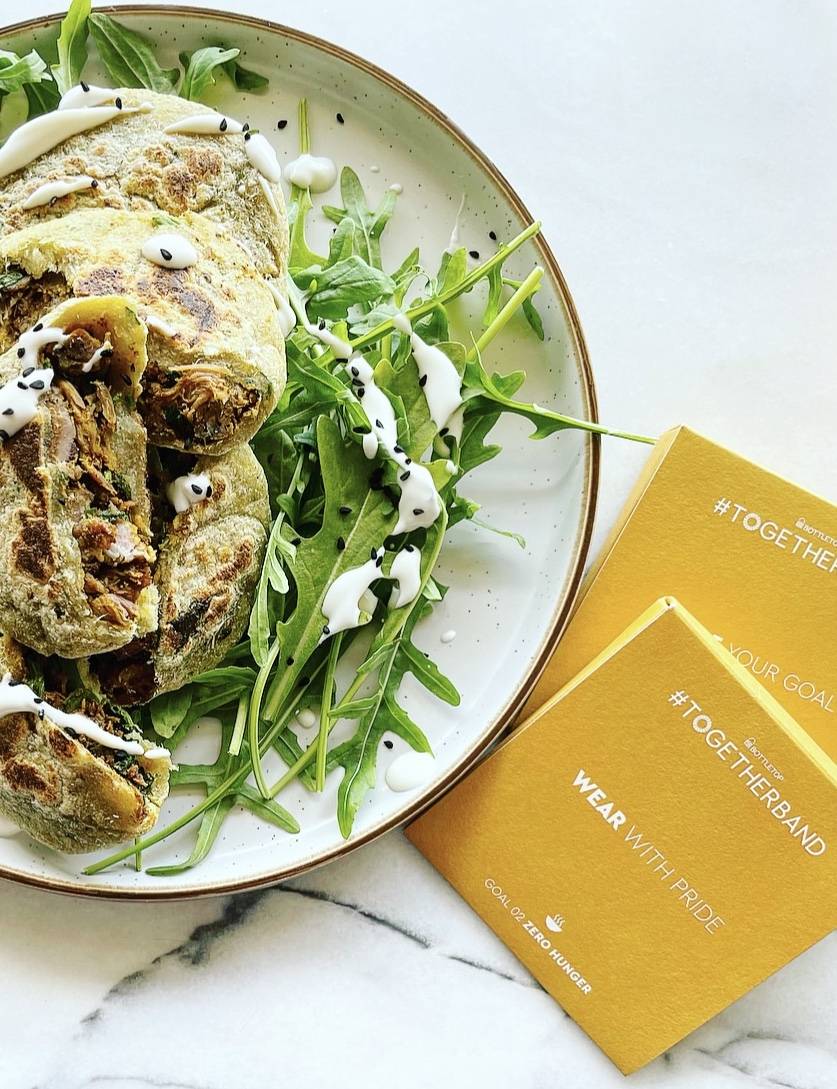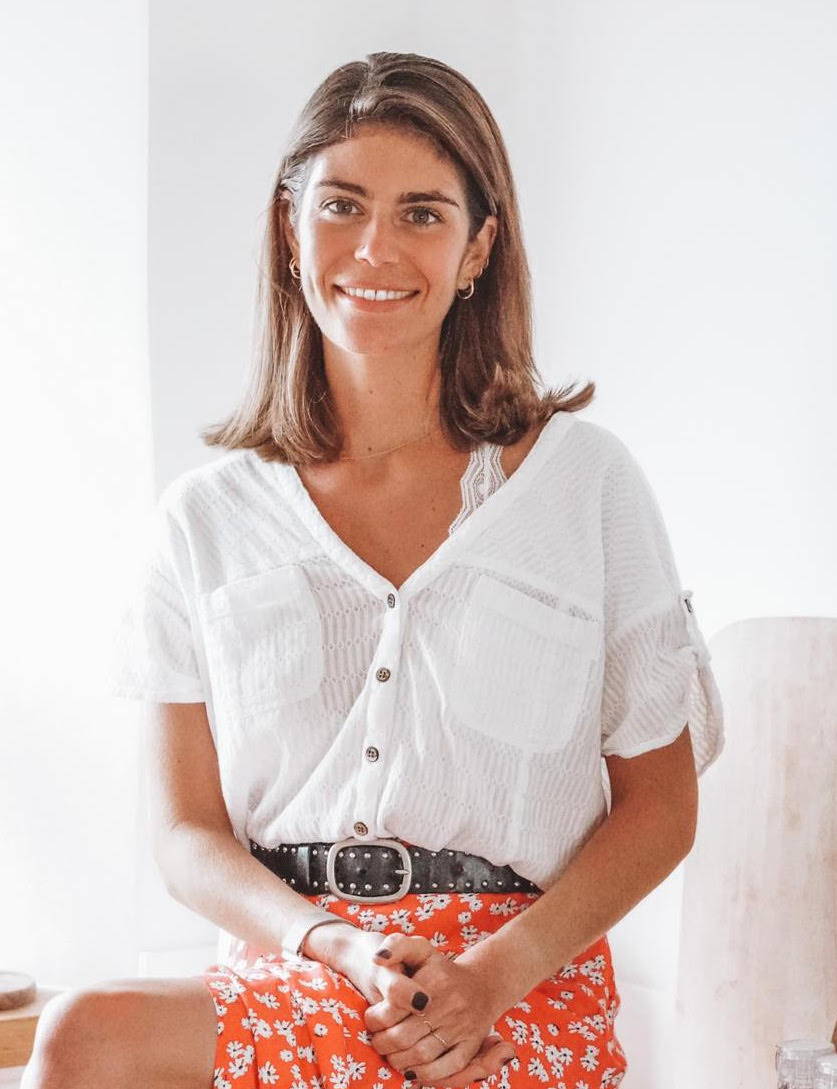 In addition to being a Nutritional Therapist based on London's Harley Street, Phoebe Liebling is a recipe developer and the creator of the Natural Nourishment blog. It's filled with nutritional guidance, tips on how to optimise physical and mental wellbeing and delicious (and nutritious) recipes without the waste!
Phoebe says:
'We often throw things away because we've been conditioned to think they're not useful, swap this around and all of a sudden you see treasure everywhere! I was playing around in the kitchen and came up with a recipe for parathas using juice pulp:
Juice Pulp Parathas
1 cup vegetable juice pulp - it doesn't matter what you use as long as it marries with your filling choice. I tend to suggest relatively neutral options like celery, cucumber, carrot and beetroot. A little apple is fine too but I would avoid citrus, ginger etc as these can make it bitter.
1 cup cassava flour
2-3 tablespoons of water - will or will not be needed depending on how wet your pulp is
To Fill - whatever you fancy! I have used leftover pressure cooked lamb from making bone broth, crisped up in a pan with tandoori spices + lots of chopped coriander. Lentils, cheese, roasted vegetables, peseto, hummus etc all work well too.
1. Add your pulp to a bowl with the cassava flour and use your hands to work together to form a soft dough. You want to be able to pinch off tablespoon sized pieces and flatten them without it falling apart, if it crumbles add the water a tablespoon at a time until it's more pliable.
2. To make the parathas do exactly as above - pinch of pieces, roll to a ball then flatten into a disc. Add a spoon of your chosen filling to the centre and then fold the edges of the dough together to seal. Roll into a ball then squeeze into a flat-ish cookie shape. Repeat with the rest of your mix.
3. Cook in a dry frying pan on a gentle heat for 2-3 minutes on each side. They should go lovely and golden and be warm all the way through. Serve with yoghurt, salad or just as they are. You can also just pop them in a hot oven to reheat later as they'll keep in the fridge for 4 days.'
Check out Phoebe on Instagram (@_naturalnourishment)
100% of profits from the sales of #TOGETHER products go to charities that advance the Sustainable Development Goals. Find out more here.