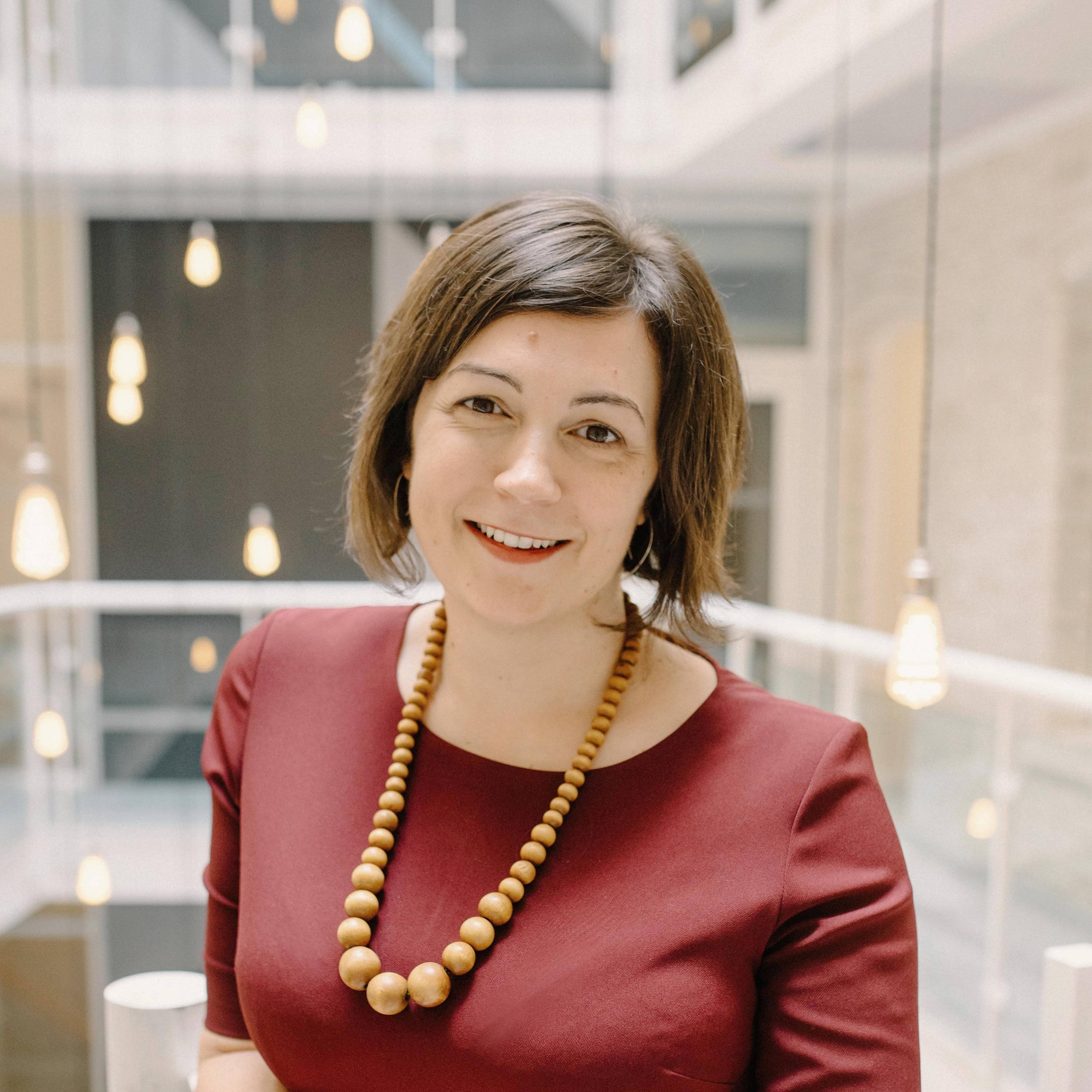 Goal 7: Affordable and Clean Energy
let's build a wind farm #together
Ripple Energy's genius idea was to build the UK's first people owned wind-farm Find out how you can get involved and meet Sarah Merrick CEO of Ripple Energy.
By hannah rochell
29 october 2021
For our Clean Power campaign, we've teamed up with renewable energy experts, Ripple Energy. This pioneering company runs a groundbreaking model of people-owned wind farms, which it's hoped will be possible to replicate UK-wide. It means that for as little as £25, customers can buy part of Ripple's new wind farm and save money on their energy bills, too.
Ripple's first wind farm, which was crowdfunded by 907 people who raised £2.2 million, will begin operating in Pontyclun, Rhondda Cynon Taf, Wales, in the new year. It's estimated that Ripple members will save about 25% on their energy bill for the wind farm's 25-year lifespan. The next wind farm will be built in Scotland, and if you sign up before January, you could be one of the new co-owners.
We caught up with Ripple's founder, Sarah Merrick, to find out more.
What did you do before you started Ripple?
I've worked in wind all my career, since 2000. I started at what is now Energy UK, the trade body for the electricity sector, where I became head of renewables. That was representing the wind industry and the wider renewables energy industry to the government, making sure they understood what the industry needed. Before setting up Ripple, I was head of Public Affairs at Vestas, which is one of the world's biggest wind turbine manufacturers, and I was vice chair of Renewable UK. I also chaired the industry market strategy group, looking at wind's position in the electricity market - what's good, what's bad and how can we make it better?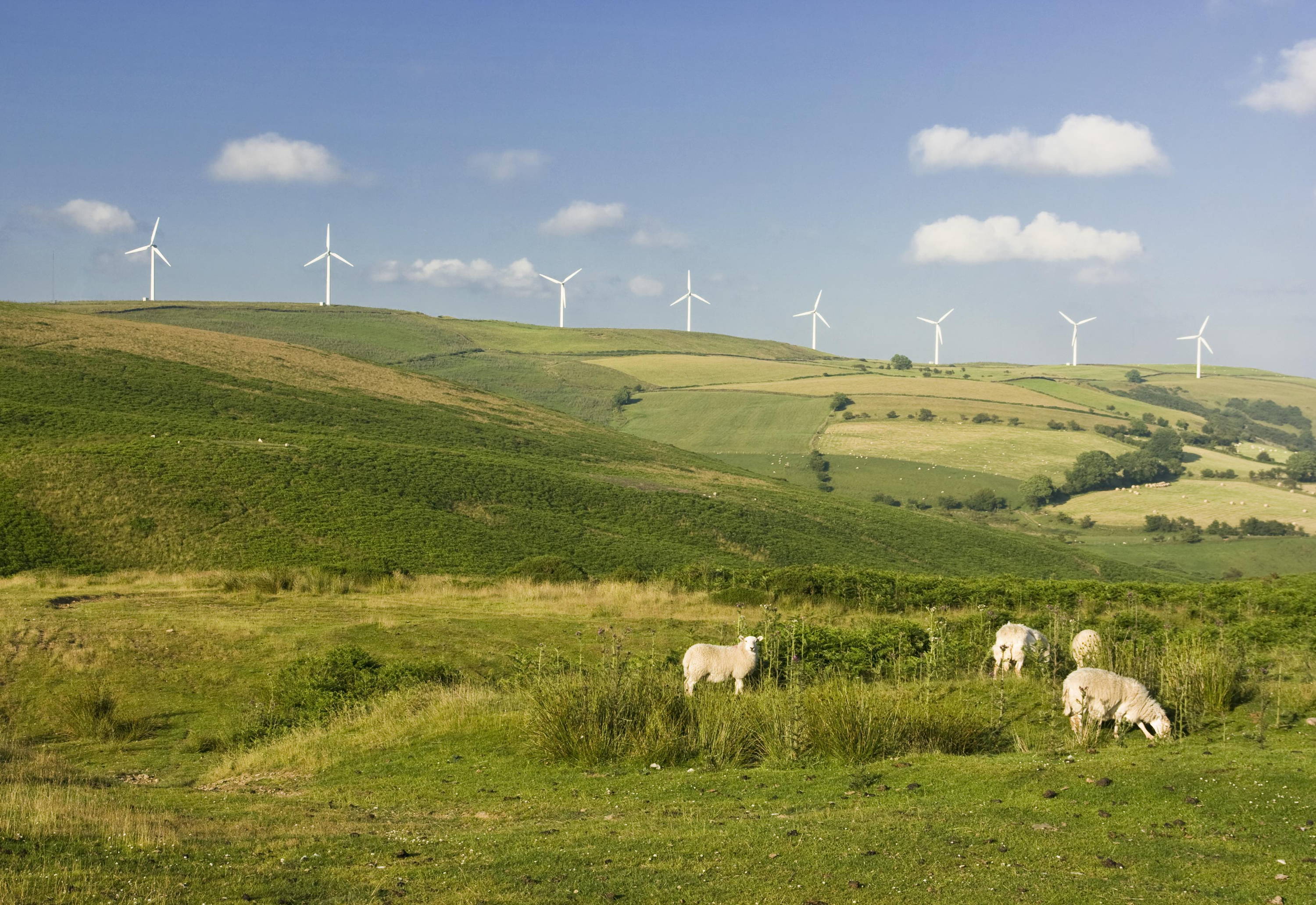 Is it true you started Ripple as a side hustle?
I had the idea for Ripple a few years before I set it up. I was sort of toying around with it in my head, working out what would be needed and getting a vague plan together. In January 2017, I was still working full time and working on Ripple on the weekends and evenings, putting a business plan together and planning how we were going to get it off the ground. Then in April, I handed in my notice at work and stopped working in July, and before having the summer off to spend loads of time with the kids. I knew it was going to get crazy busy! I started working full time in September 2017. It was a sort of phased entry into Ripple. It's been four years now full time and it's grown massively since then.
We get a wind farm, you join the co-op that owns the wind farm, you own as many watts as you want, and you get what your bit of the wind farm generates. It's supplied to your home by our supply partners via the grid, and then you get savings applied to your electricity bill every month according to how much your bit of the wind farm has generated. The savings are the difference between the market value for the electricity and the cost of operating the wind farm. It means that when your electricity bill is high you get a bigger saving, so at the moment, the wholesale price of electricity is really high, which means members' savings are also going to be really high for the first year.
Where did the idea come from?
Wind had become the cheapest electricity in the market and it just seemed wrong to me that if you're a big corporate company, you can get access to the UK's cheapest source of power directly. But as an individual household, I couldn't; I couldn't own a wind farm, my own source of really cheap wind power. So I set up Ripple to enable people to do just that. When you work out how much of a wind farm an individual would need to own to meet their electricity needs, it's not that much.
Why does it make more sense than to have solar panels?
When you compare it to solar, it's a much more affordable option for people; it's so much easier and simpler and hassle free. Obviously your solar panel is limited by how big your roof is. Whereas with Ripple, it doesn't matter how big your roof is or how suitable it is for solar, everyone can own as much as they need. It's all about scale. Large scale energy projects are so much cheaper than small scale ones. It is so much cheaper to own a tiny bit of a large scale wind farm than to own a full tiny little wind farm in your garden or solar panels on your roof.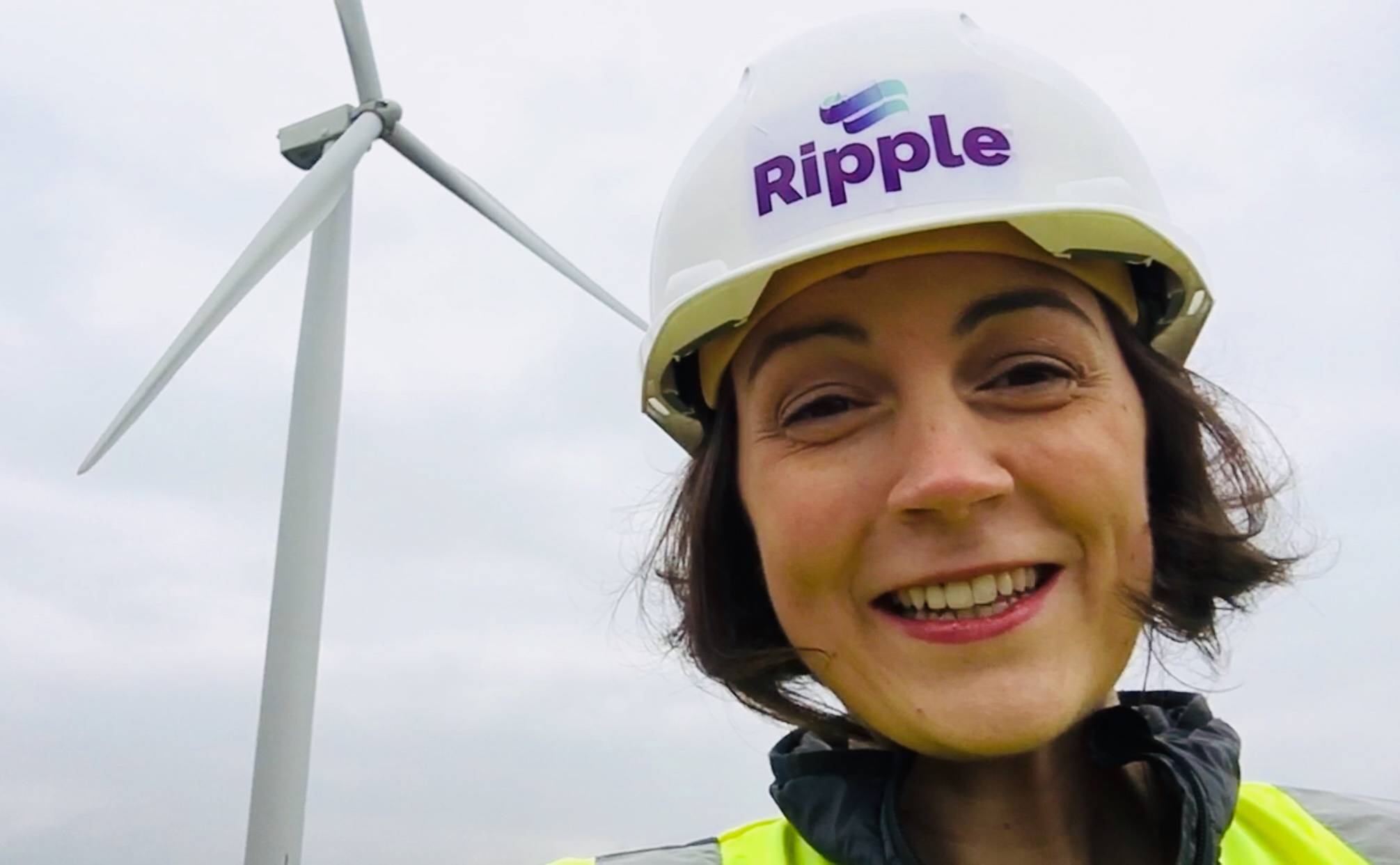 What happens if you move house or your electricity needs increase?
It's portable, so if you move home, you can take it with you. It's really flexible. We'll add more and more wind farms onto the platform over time so if you move to a bigger house or you buy an electric vehicle and your electricity needs go up, you can just buy a little bit of another wind farm. Your combined generation from both of the wind farms can then meet your electricity consumption.
How much do people tend to invest?
The minimum is £25; that's not going to get you much of the wind farm or much green electricity but it's a start. That's the really important thing. It's all about giving people a way of starting on the road to genuine climate action. The maximum is linked to your consumption, so the more you consume, the more of the wind farms you're able to own. For the first wind farm, the average was about £2,300 pounds but we expect that to decrease for future projects. Our members tend to have big electricity consumption, so loads of them have EVs [electric vehicles] or heat pumps, so their consumption is a lot higher than the average, which means they choose to get a big proportion of their consumption from the wind farms.
Where are Ripple's wind farms?
We don't develop the wind farms ourselves, we go out and secure the best wind farms that are available in the market. The first wind farm, Graig Fatha, which is under construction at the moment, is in South Wales, just north west of Cardiff. It's a single two and a half megawatt turbine next to some other existing wind farms. It is a great location - very, very windy. Nine hundred people own it and they're the ones that will be seeing the really big savings on their electricity bill once it starts. We can't say too much about our next project but it's in Scotland and it's a lot bigger than Graig Fatha.
Is the UK particularly good for wind power?
The UK is really blessed with amazing resources. If you look at all the wind resources of Europe, more than half of it is in the UK. It makes sense to build wind farms in the UK, and more solar in Spain, where it's sunny. It tends to be windier during the winter and less windy in the summer, and with Ripple, because your savings are driven by the previous month's generation, you expect to get bigger savings in the winter, because your wind farm is generating more electricity. And if you're powering your electric heating, that's when you need your heating on.
How soon will Ripple customers start to see savings if they sign up via our Clean Power campaign?
It will be late 2023. They can pay £25 today and reserve a spot in the next wind farm. Then in January, when we open the co-op for owners, they can pay their full amount (subject to availability). Then we go away and build the wind farm, and it starts generating electricity in late 2023. When it starts generating, that's when it leads to savings.
How does it feel to be working with #TOGETHERBAND?
I think it's absolutely fabulous. At Ripple we're trying to create a movement; the more that we work together with other movements just amplifies what we are saying and creates much bigger action, much bigger reach and much bigger impact. It's all about bringing people together and doing something amazing together. Individually, you're really powerful, but come together and you become genuinely unstoppable. That's the sort of momentum that we need at the moment.
100% of profits from the sales of #TOGETHER products go to charities that advance the Sustainable Development Goals. Find out more here.