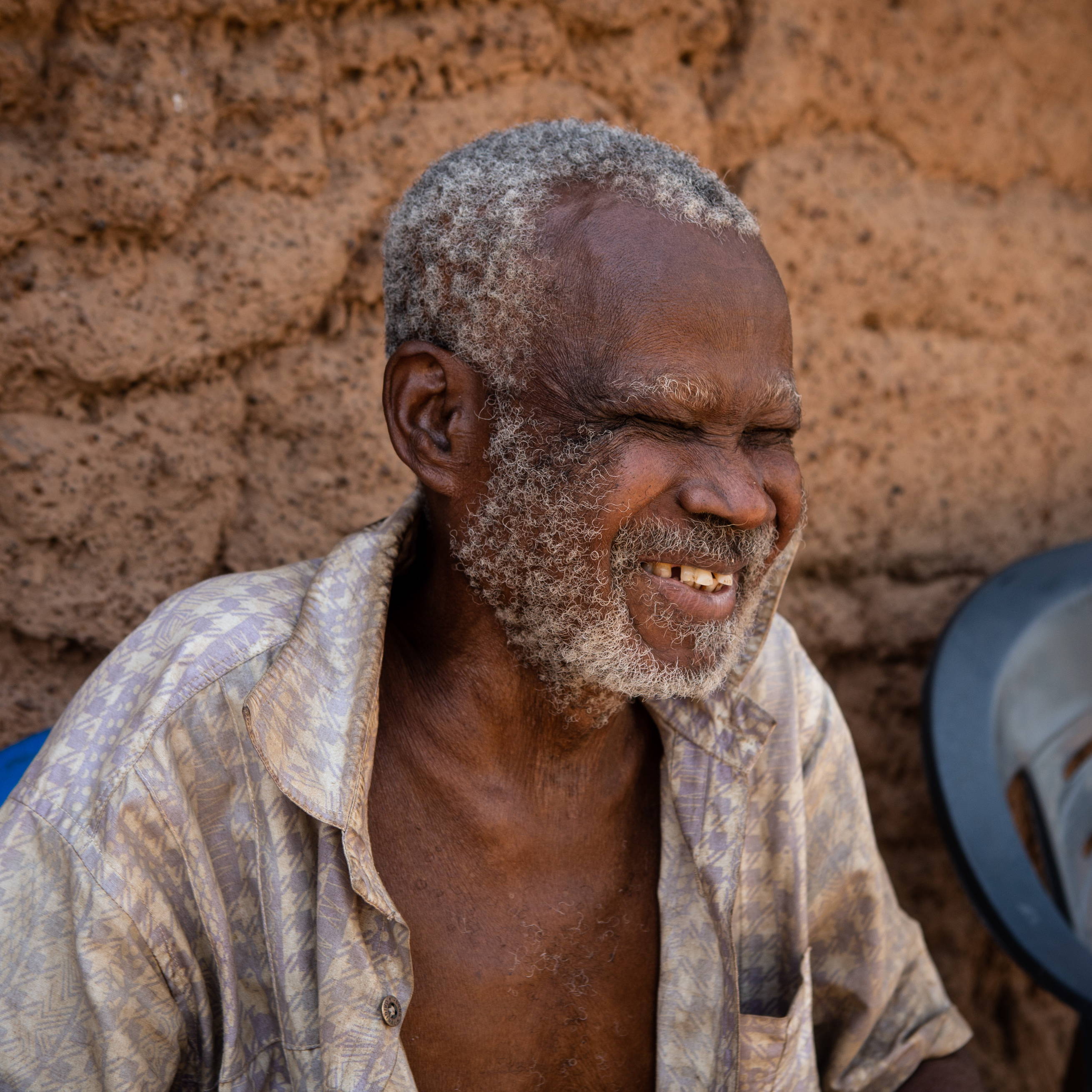 © Sightsavers/Ruth McDowell

Goal 3: Good Health and Well-being
Let's Fight River Blindness #TOGETHER
Our collaboration with charity Sightsavers means buying a pair of sunnies will help protect people from going blind
By hannah rochell
21 july 2021
65 year old Emmanuel (pictured, above) lives by the Pru River in Asubende in Ghana. When he was younger, he earned his living from fishing. 'I noticed a long time ago I had a problem with my eyes but it started gradually.' Emmanuel had contracted river blindness, a parasitic infection that affects over 20 million people, mostly in sub-Saharan Africa.
Right now there are 1.1 million people worldwide who have gone totally blind because of this nasty disease. Luckily for Emmanuel and others in his village, support from UK-based international development charity Sightsavers meant he was treated with Mectizan which helps his symptoms and protects others from contracting river blindness too. Emmanuel is now able to work and earn a living once more.
#TOGETHERBAND X Sightsavers
To help protect some of the 205 million people at risk of river blindness all over the world we are joining forces with Sightsavers to raise money through the sale of our sustainably made sunglasses. Every time we sell one pair of our sunnies, we will donate enough money to provide 25 treatments to people living near these rivers and in danger. To kick things off we have already made a donation to Sightsavers, protecting over 6000 people from river blindness.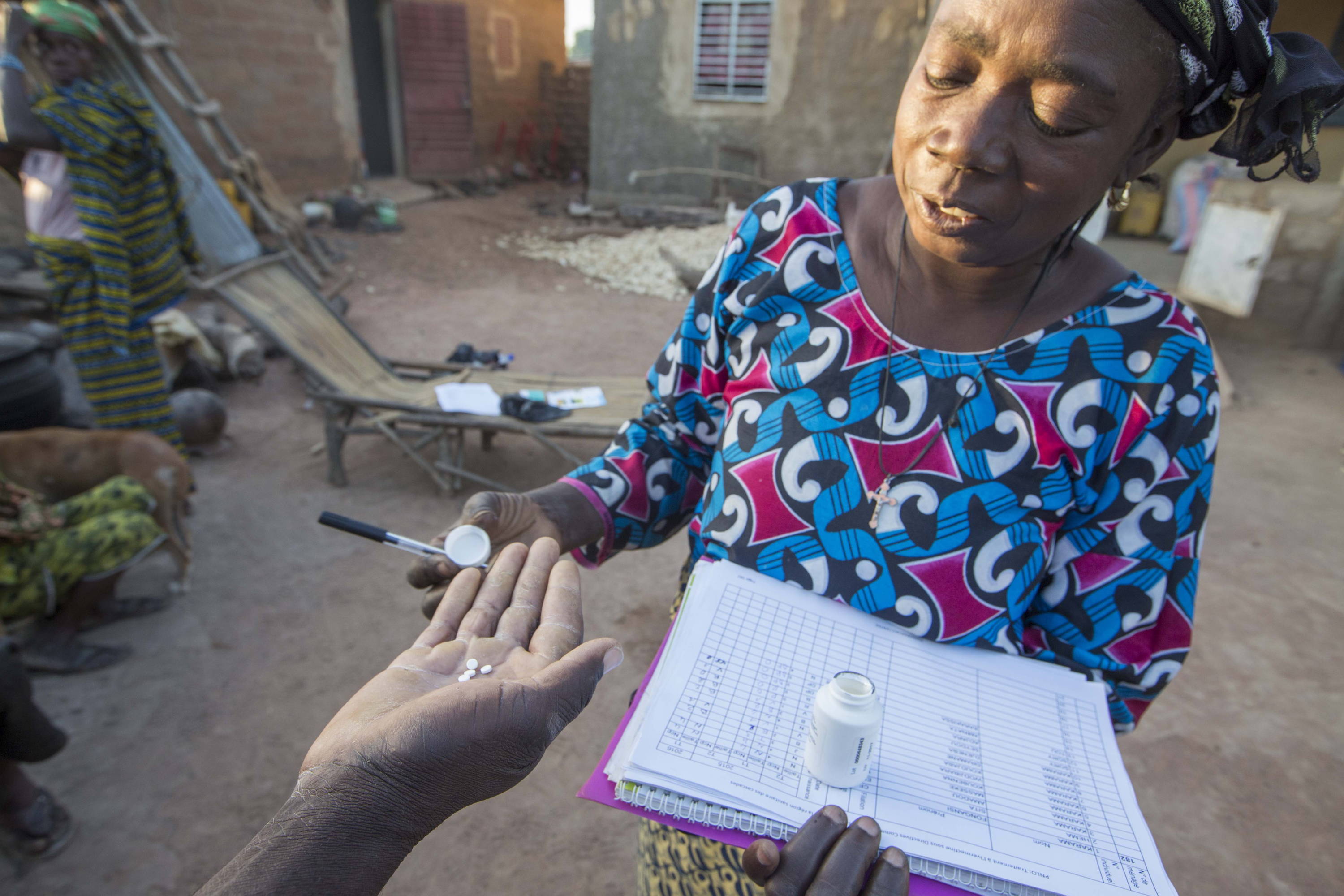 Diane, community drug distributor preparing a dose of Ivermectin.
© Mike Goldwater/Sightsavers
River blindness, or onchocerciasis, is a parasitic infection spread by black flies that live near fast-flowing rivers, hence the name. It causes severe skin irritation, itching and, eventually, irreversible blindness. River blindness also forces people to move away from fertile river valleys where the disease is prevalent. As a result, they can struggle to find suitable areas to farm or grow crops, pushing families and communities into poverty. According to the World Health Organisation, 205 million people worldwide are at risk of contracting river blindness, and of the 20.9 million already infected, most live in rural Africa.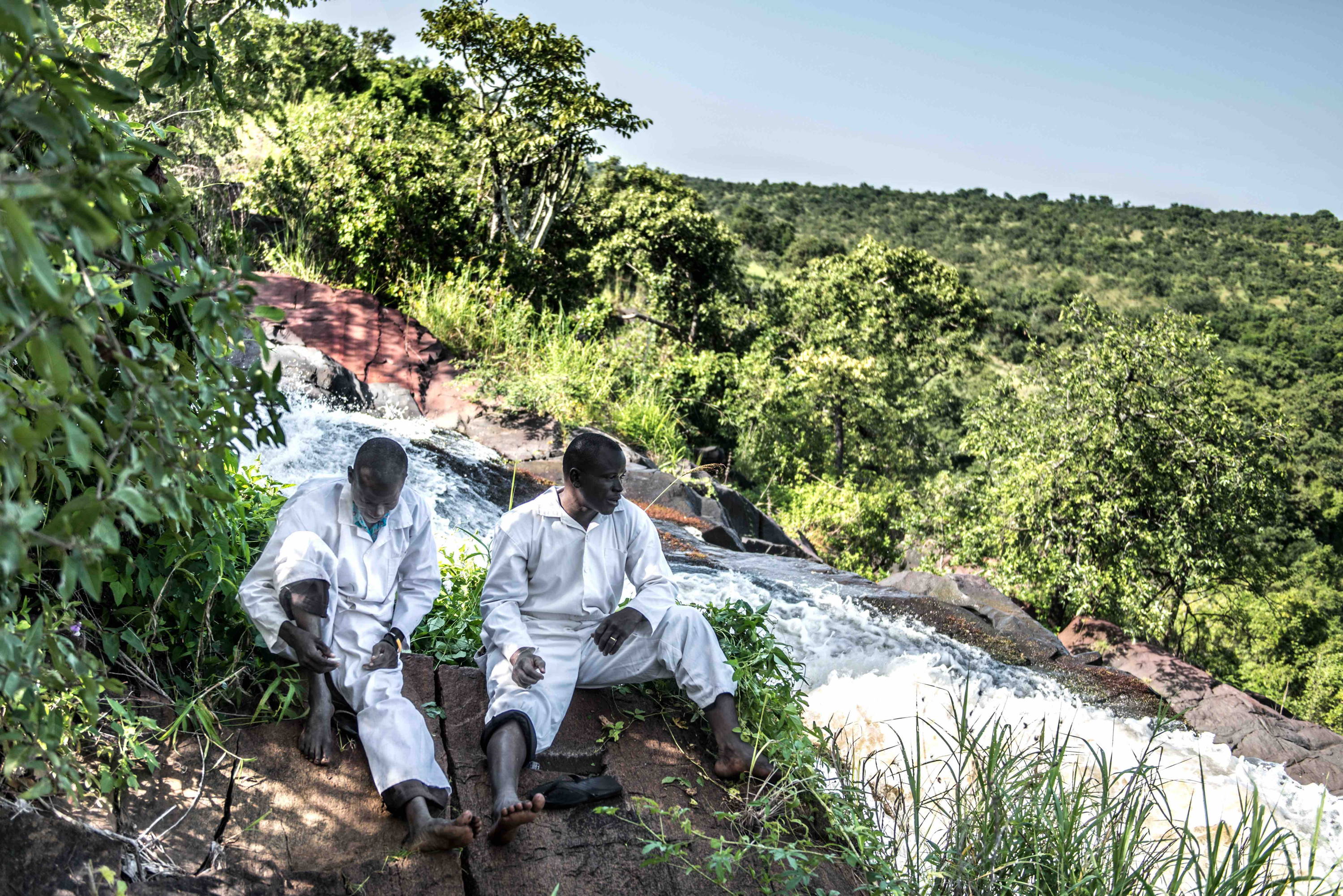 Members of a team assigned to capture black flies as part of a river blindness elimination program wait at their usual collecting spot at Aruu falls on the Agongo river.
© Tommy Trenchard/Sightsavers
But there is hope. Sightsavers is working hard to control and eliminate river blindness in the countries it works in by 2030. The charity supports Ministries of Health in enlisting and training teams to monitor blackfly populations and identify where people are at risk of the disease. It supports distribution of medication, which kills the parasites - stopping further sight loss and alleviating other painful symptoms like skin irritation. With regular doses the medication can stop the parasite infecting other people. With enough money and resources local volunteers can stop the disease in its tracks by distributing tablets to communities at risk.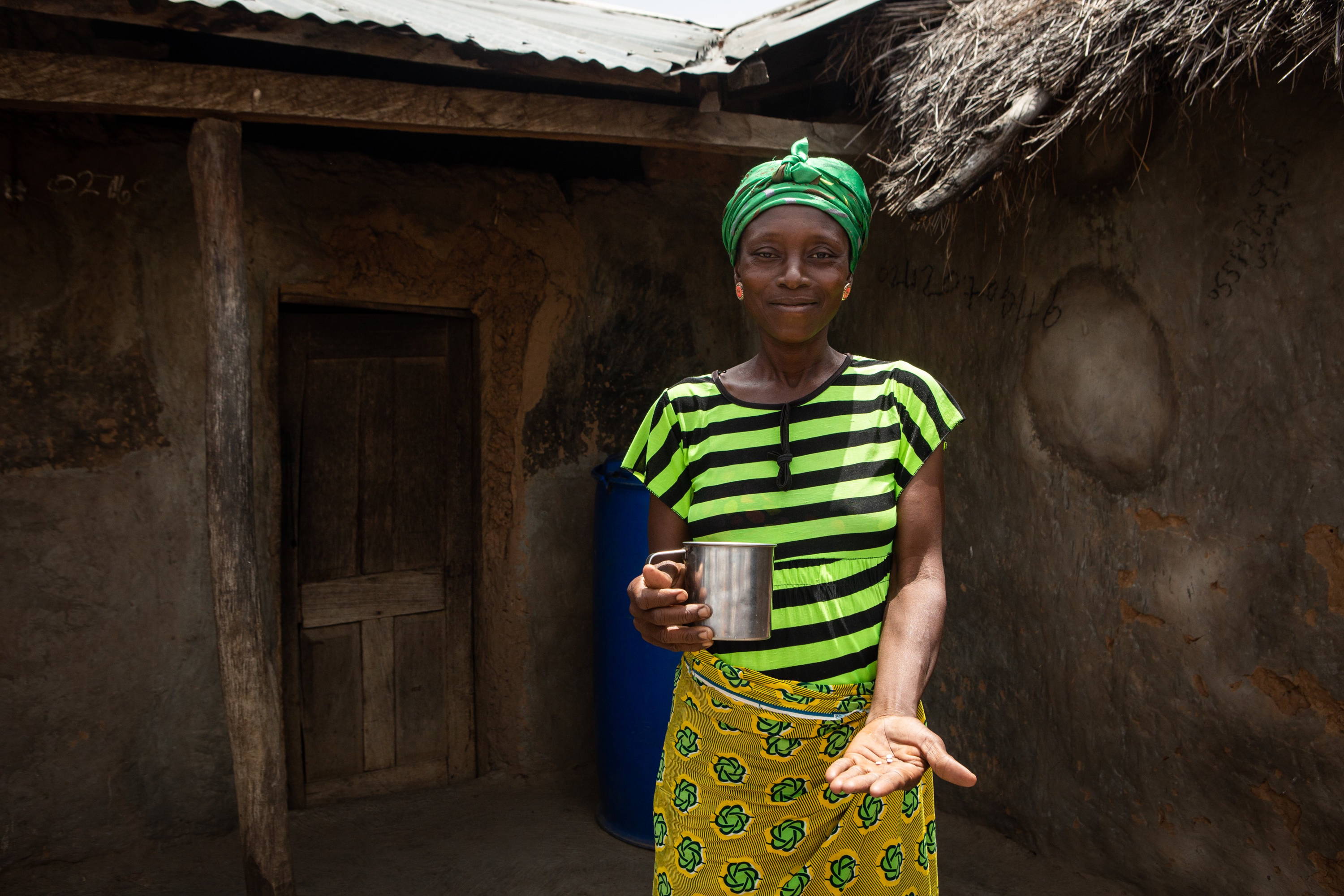 Gmeyenan receives medicine during an MDA in Beposo, Ghana
© Sightsavers/Ruth McDowell
Families no longer have to live in fear of the black flies; they can live side by side, taking advantage of the river's fertility but without the pain, suffering and fear caused by river blindness.
100% of profits from the sales of #TOGETHER products go to charities that advance the Sustainable Development Goals. Find out more here.