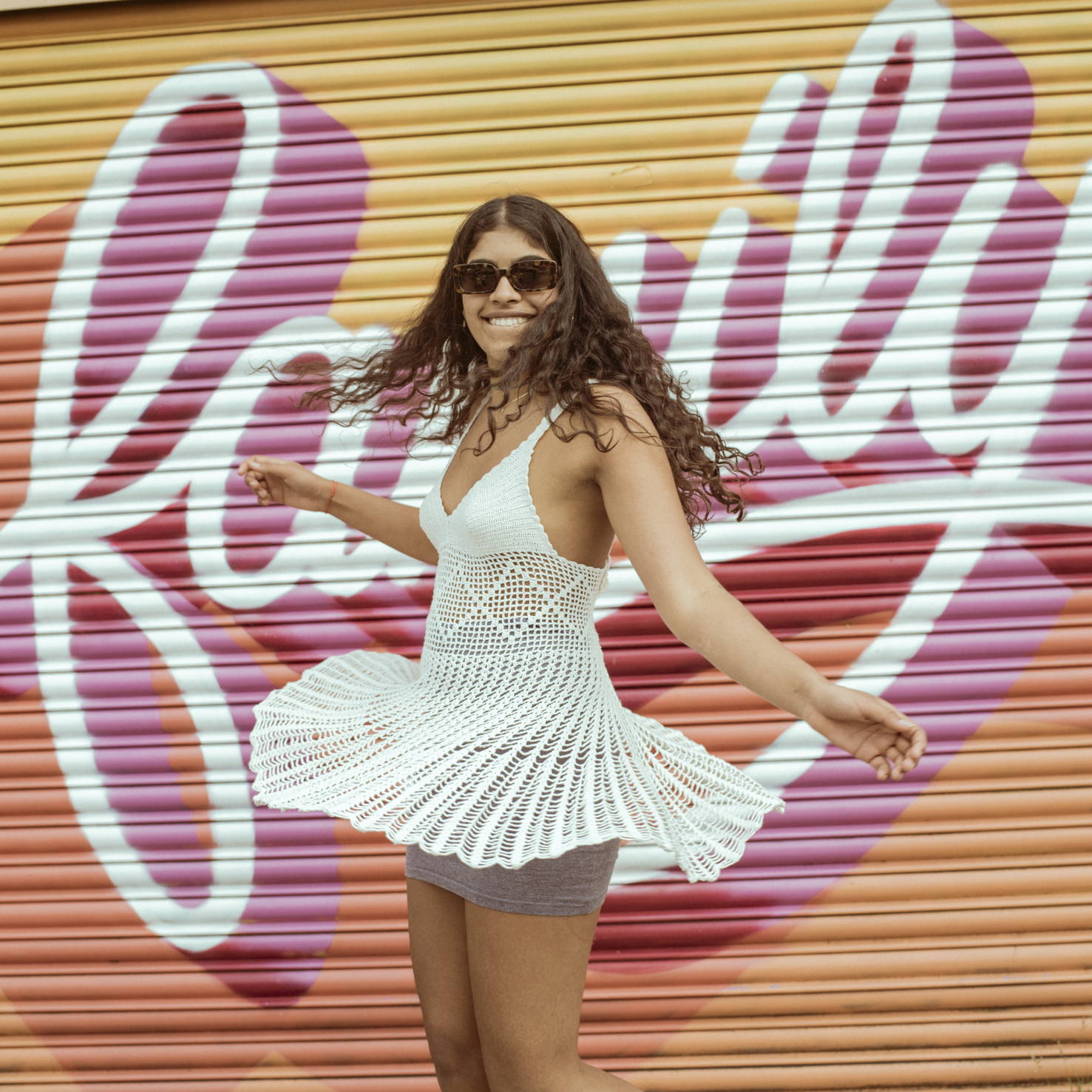 Goal 12: Responsible Consumption and Production
The best accessories made from stuff that would have gone to landfill
By hannah rochell
21 july 2021
If you're anything like us, you'll be obsessed with recycling. But you'll also know that there are some things that are really hard to know what to do with when you've finished with them. So what if there were clever creatives making new, useful, and totally stylish things out of stuff that doesn't work anymore or that you can't put out with the bins?
Well, the good news is, there are! Belts made from fire hoses? Check. Sunglasses made from CDs? We've got it covered. Here are our top zero waste fashion picks that will start us on the way to a stylish litter-free future.
The sunnies made from CDs: #TOGETHER Eyewear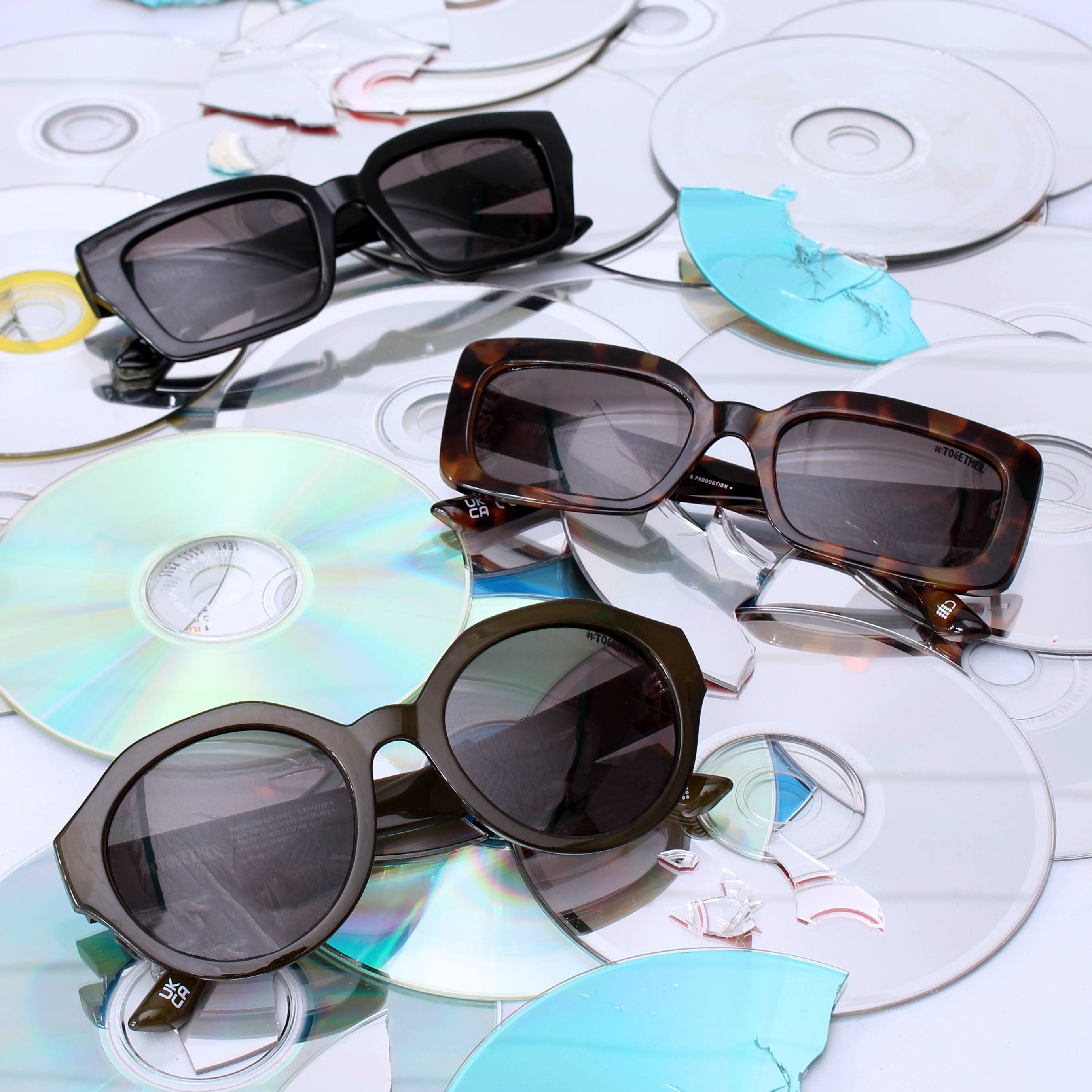 First up, our brand new sunglasses range - because we couldn't wait to tell you about them! #TOGETHER Eyewear frames are constructed using 100% recycled polycarbonate, which is a really strong material made from post-consumer waste like old CDs and electrical appliances. #TOGETHER sunnies are also carbon negative, which means they offset more carbon than is emitted through their creation and distribution. They come in three styles and three colours, so there's something to suit everyone. And for every pair bought, we will donate £1 to Sightsavers to protect 25 people from river blindness.
The clutch made from ring pulls: BOTTLETOP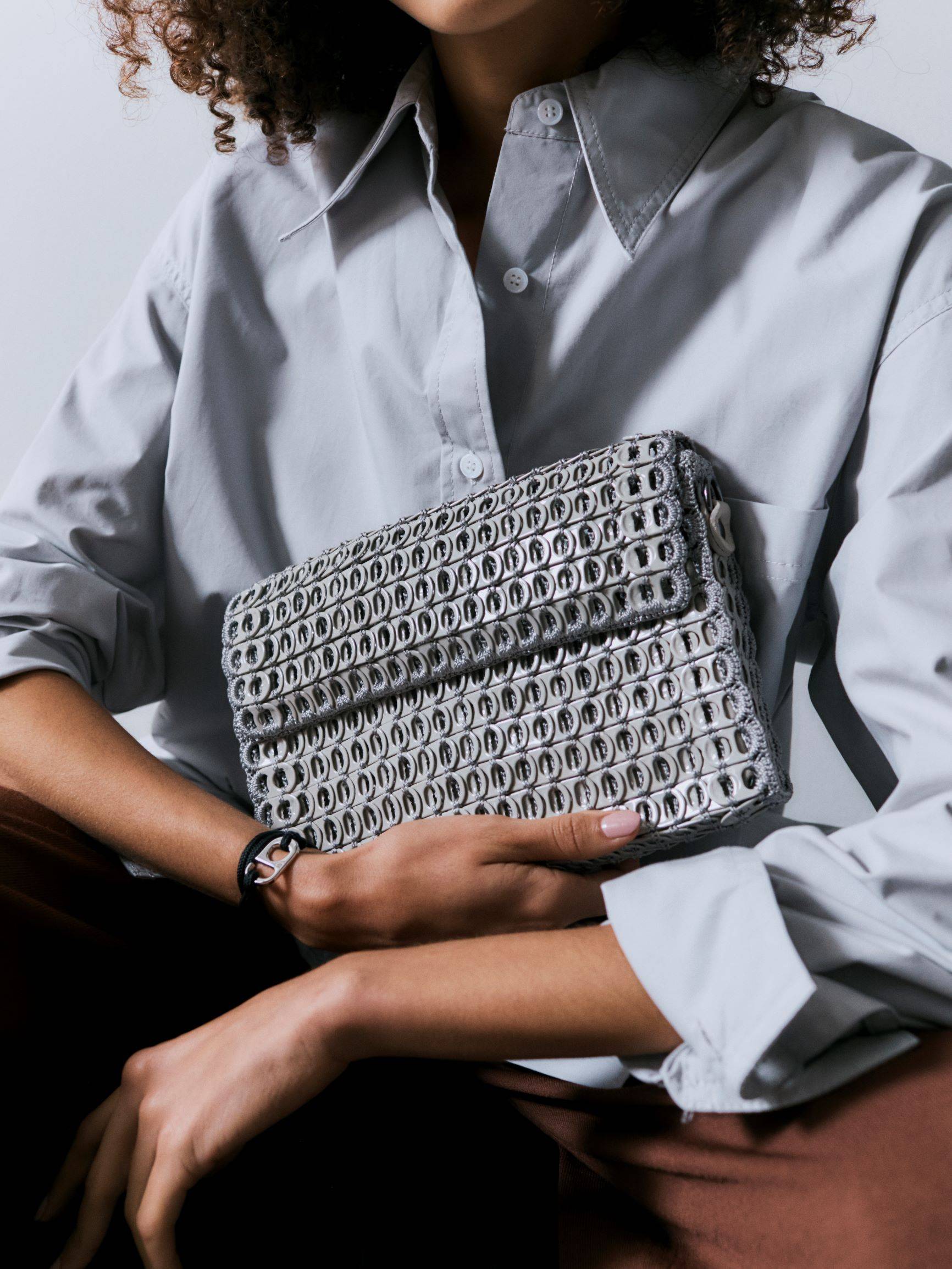 Where it all started: our parent brand BOTTLETOP makes beautiful bags from humble aluminium ring pulls. They're carefully collected and cleaned in Brazil, before being crocheted into works of art by our skilled artisans in our own atelier, just outside Salvador. These surprisingly lightweight treasures are not only practical and stylish, they're always a talking point whenever you wear one.
£195, bottletop.org
The scarf made from blankets: Katrina & RE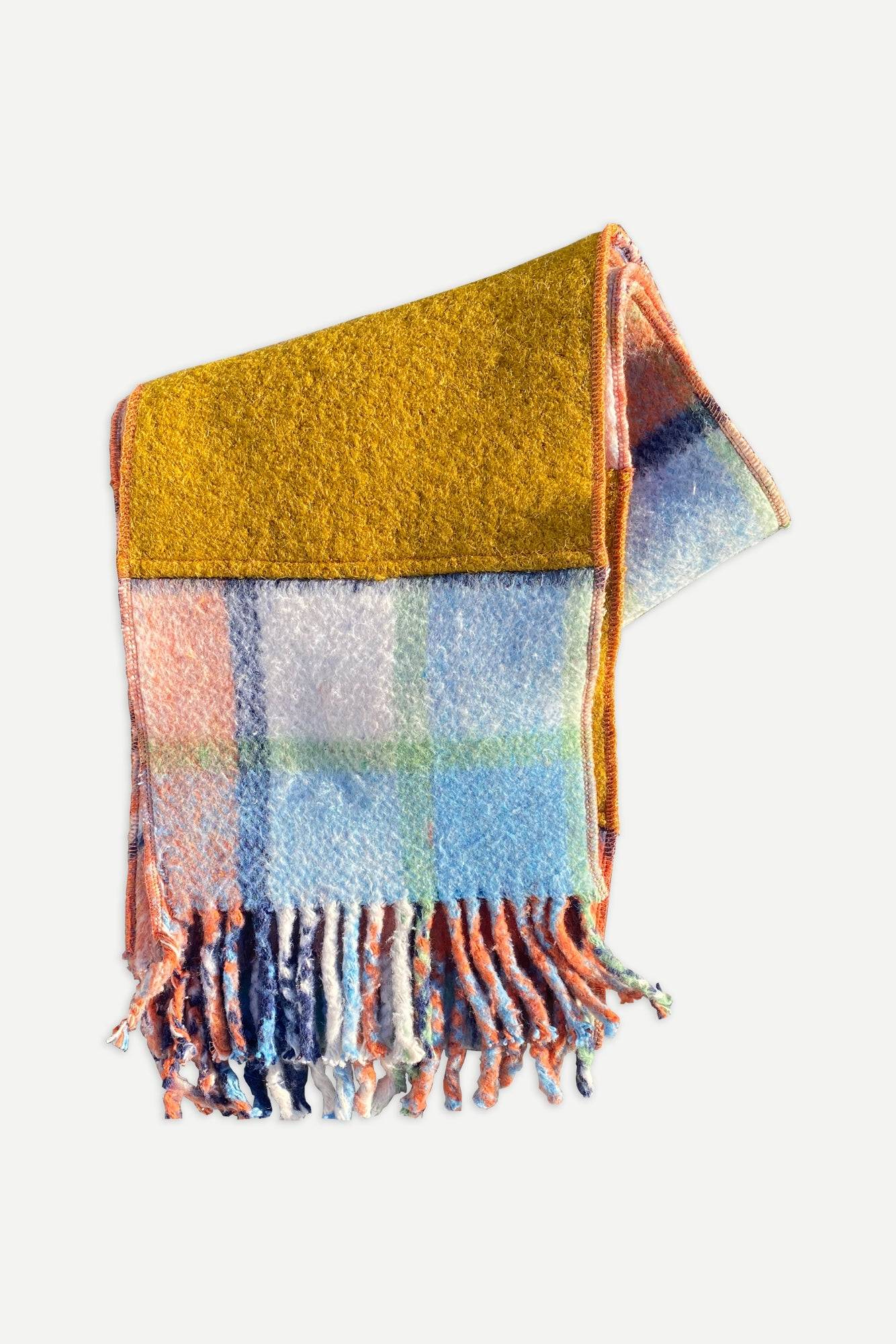 Katrina, who previously has worked at luxury brands including Roland Mouret and Markus Lupfer, started her sustainable brand during 2020's lockdown. She uses both vintage fabrics and new sustainable ones in her collections. We're particularly big fans of her oversized woollen scarfs made from bright preloved blankets.
£70, katrina.re
The belt made from fire hoses: Elvis and Kresse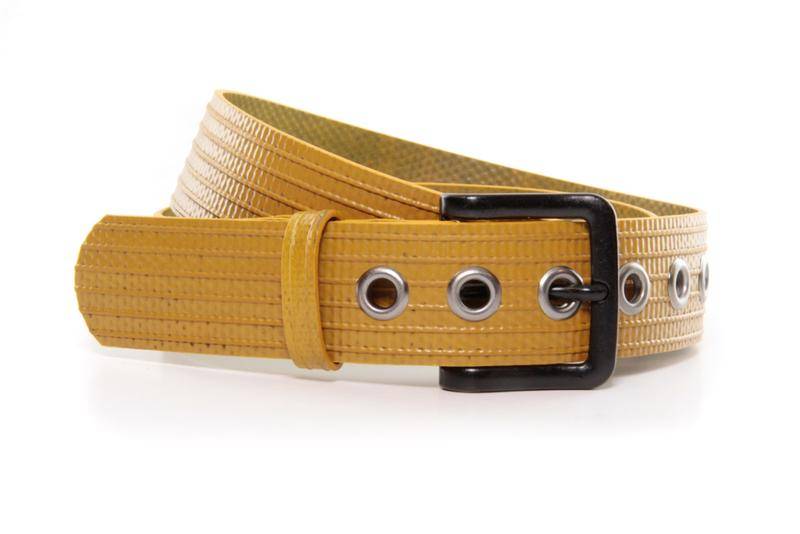 After a chance encounter with the London Fire Brigade in 2005, founders Kresse Wesling and her partner Elvis had the idea to turn fire hoses destined for landfill into bags. Now, you can also pick up belts, notebooks and phone cases, as well as collaborative pieces with Burberry Foundation. As a result, Elvis and Kresse has managed to save over 200 tons of fire hose material and none of the Fire Brigade's hoses have gone to landfill for over a decade.
From £35, elvisandkresse.com
The sandals made from plastic bottles: Everlane
Fans of velcro sandals will love this chic offering from sustainable power brand Everlane; only the hardwear isn't made from recycled materials, but they're working on it. The soles are made from recycled rubber and the straps from recycled polyester, which is, more often than not, made from discarded plastic bottles - so far, Everlane has recycled 9 million of them.
£47, everlane.com
The scrunchie made from fabric scraps: Roake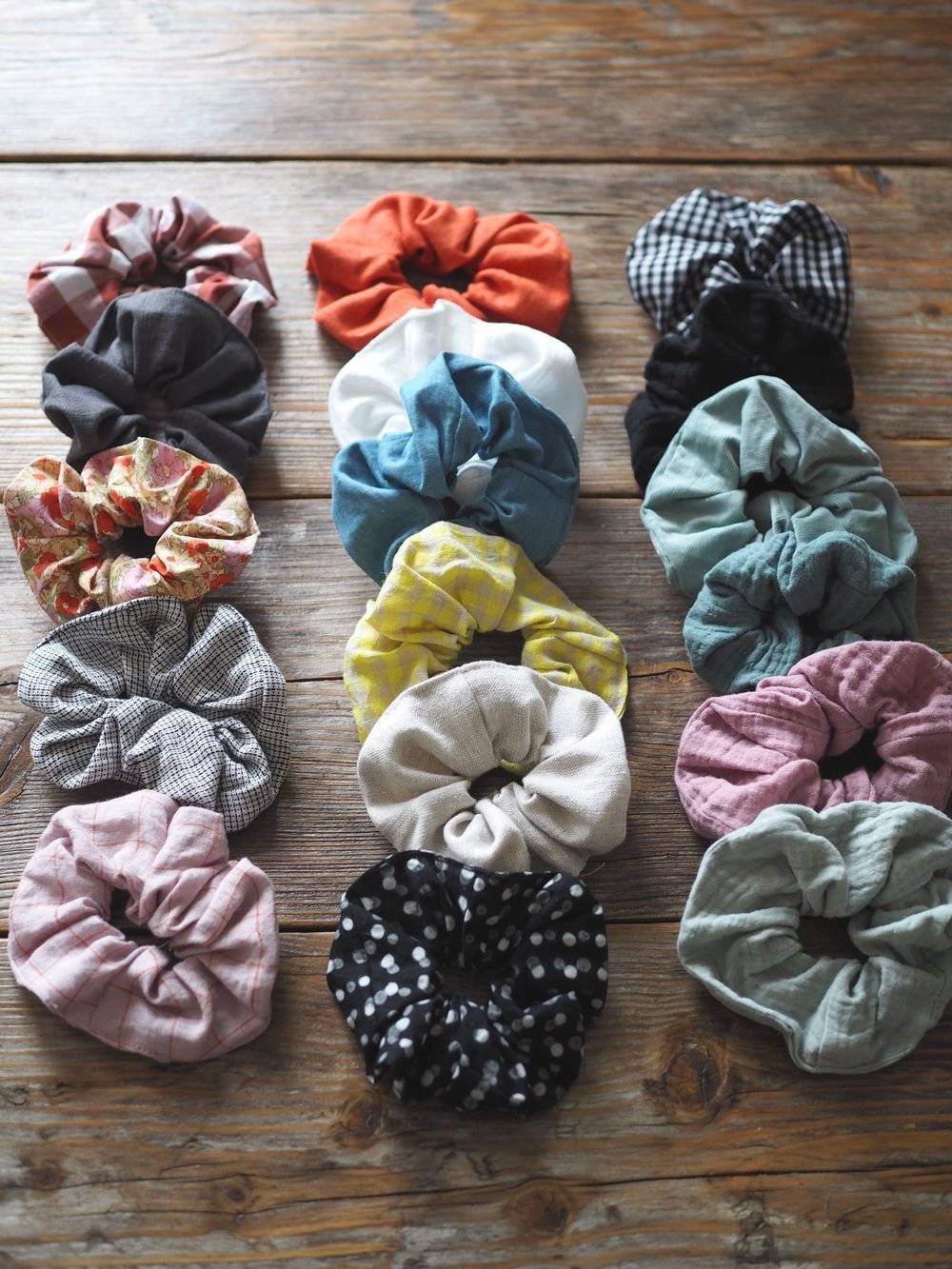 Are you even a sustainable fashion brand if you're not selling hair scrunchies made from scraps off the cutting room floor?! You'll find these on the accessories page of loads of sustainable, deadstock and vintage fabric makers, because they're the perfect item to make from tiny bits and bobs of cotton, but our favourites are from Roake. So many to choose from!
£8, roake.studio
The tote made from inflatables: Wyatt and Jack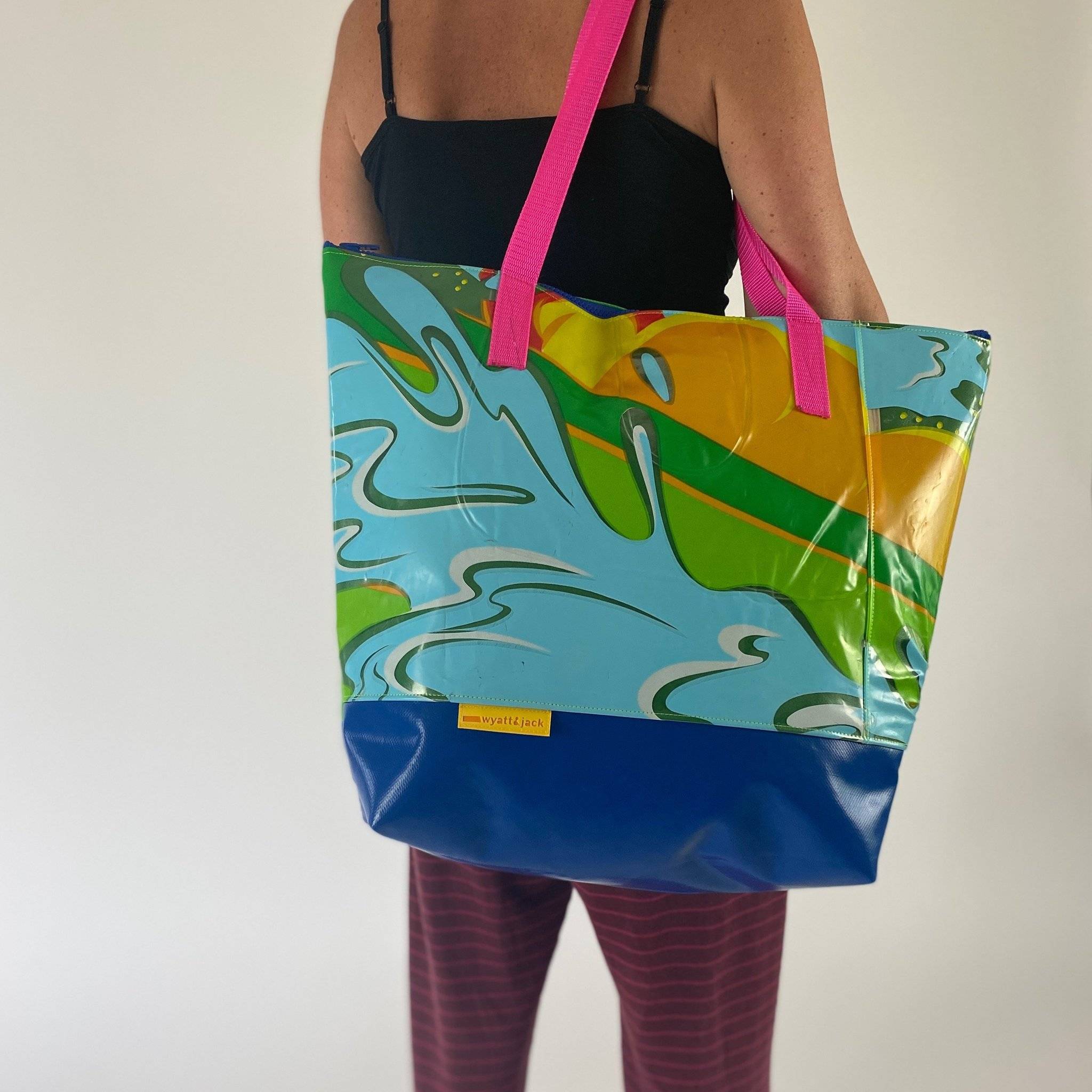 From bouncy castles and beach lilos, to paddling pools and punctured donuts, Wyatt and Jack takes old inflatables (and a few deckchairs) and turns them into backpacks, bumbags and totes. Each piece is unique, and you can even use the 'inflatables amnesty' option to send in your own busted blow-ups to be remade into something cool.
From £7.50, wyattandjack.com
The caps made from fishing nets: Patagonia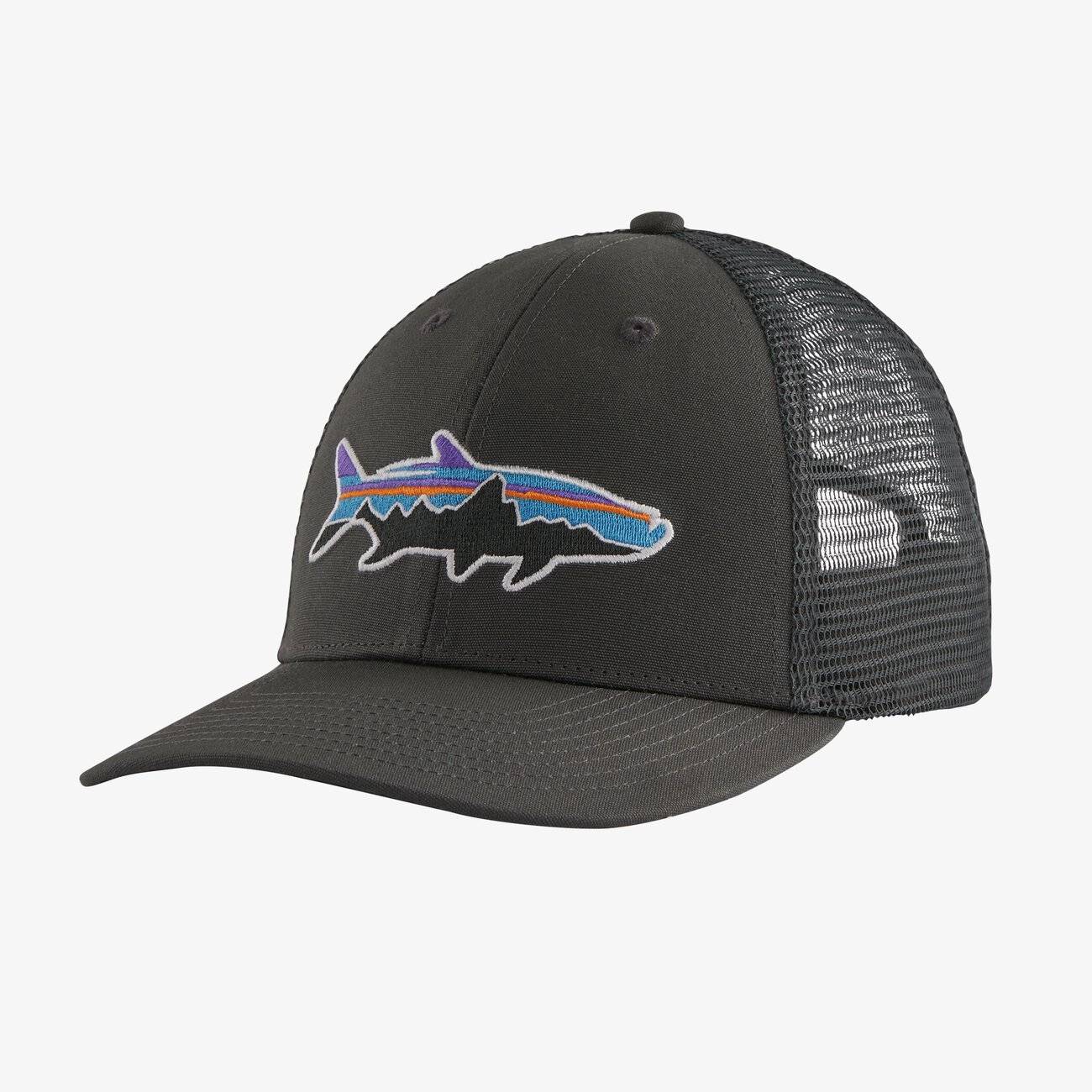 The brims of the caps in Patagonia's Bureo NetLine range are made from discarded fishing nets. The collaboration with Bureo, a company that uses the nets to also make skateboards, frisbees and surf fins, keeps 35 tons of harmful waste out of the ocean each year. Choose from 18 different styles finished in organic cotton and recycled polyester.
From £22, patagonia.com
The socks made from nylon waste: Swedish Stockings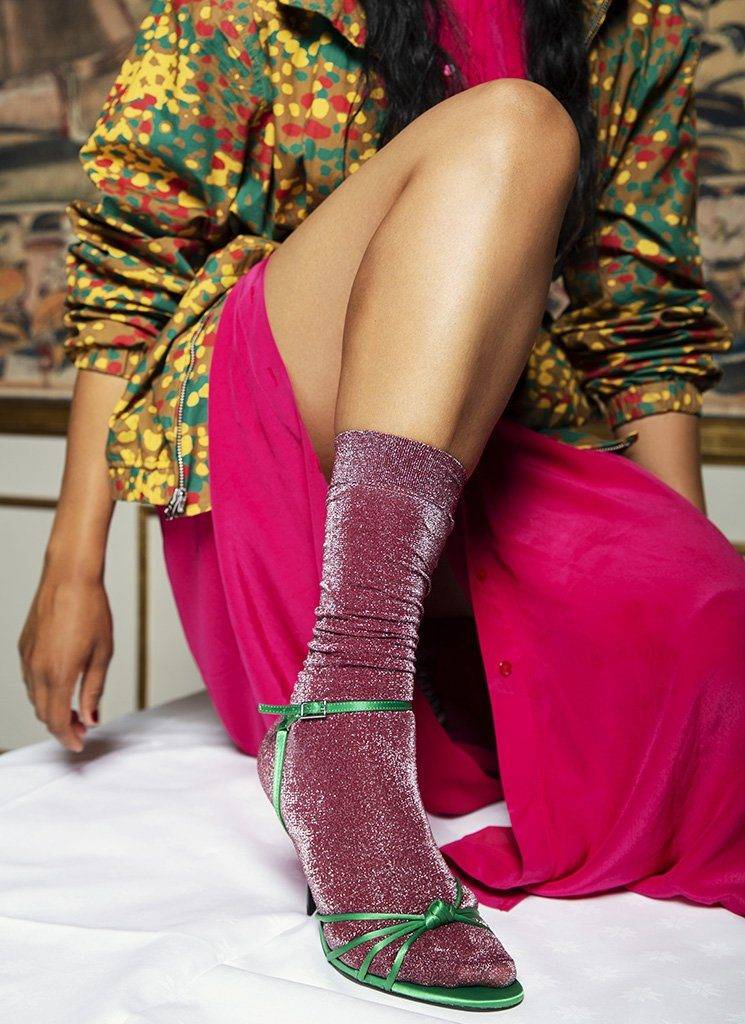 The production of nylon is really bad for the planet, so we love that Swedish Stockings is here to revolutionise the hosiery industry with its recycled legwear. As well as tights, leggings and cycling shorts, you can pick up a pair of sparkly ankle socks or barely-there sneaker socks to save your trainers from getting smelly. The best bit? When you've finally worn through the toes, send them back to Swedish Stockings and they will recycle them again.
From €12,00, swedishstockings.com
100% of profits from the sales of #TOGETHER products go to charities that advance the Sustainable Development Goals. Find out more here.