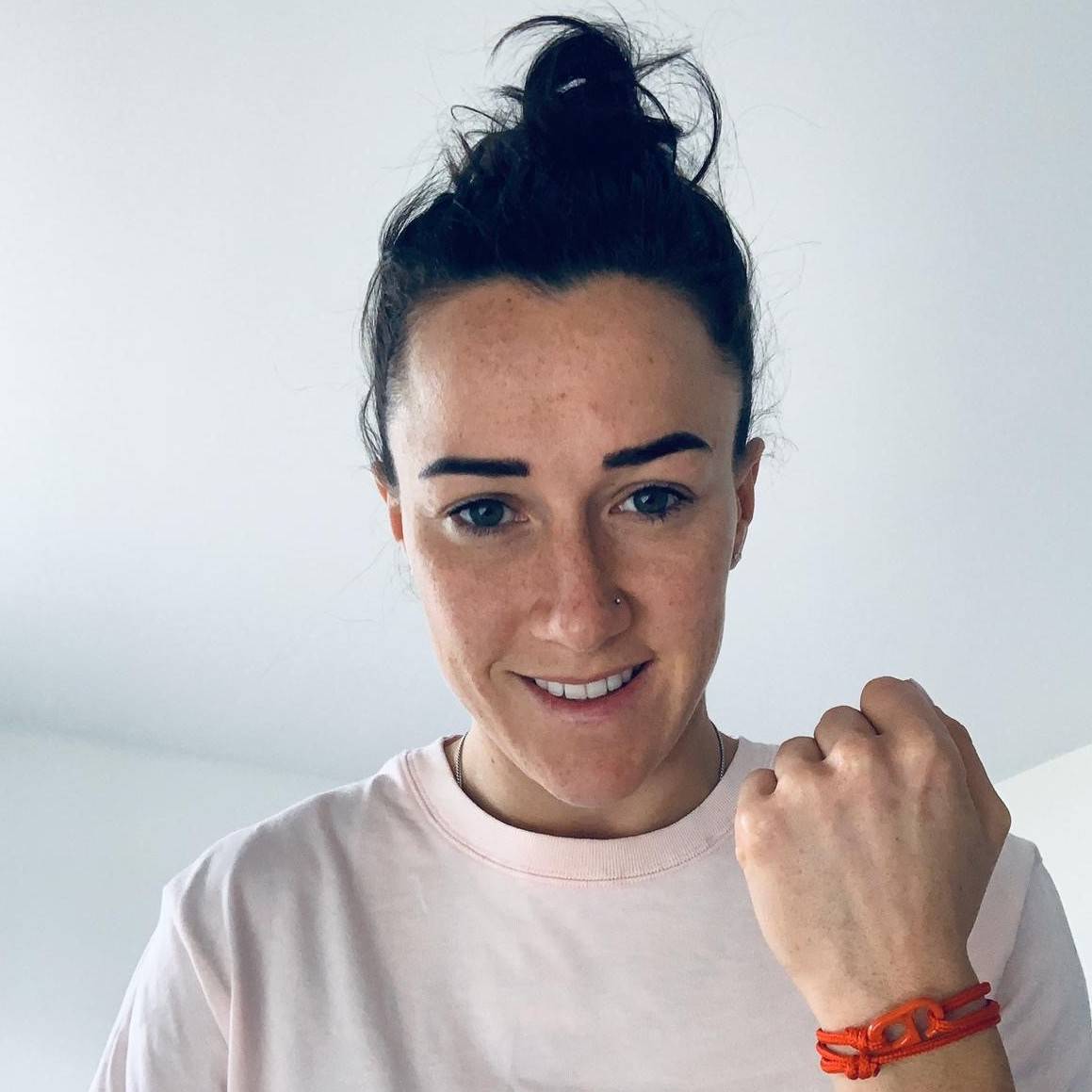 Lucy Bronze, Team GB
image: Shutterstock
Goal 10: Reduced Inequalities
11 female olympians nailing the global goals
Keep an eye on these supreme athletes taking a stand on more than just sport
By Delphi Bouchier Hayes
30 July 2021
As Olympic fever hots up, it's important to recognise that the 2020 Tokyo Olympics is a key milestone for gender equality. In 1896, women were excluded from the first modern games. Pierre de Coubertin, founder of the modern Olympics, felt that their inclusion would be 'impractical, uninteresting, unaesthetic and incorrect'. 125 years later, the Tokyo games will feature more female athletes than ever before, with almost half of competitors set to be women. These incredible athletes are also speaking out on a wide range of vital issues that will push the 17 UN Global Goals forward. Here we showcase all that they stand for.
Goal 3: Simone Biles, gymnast for Team US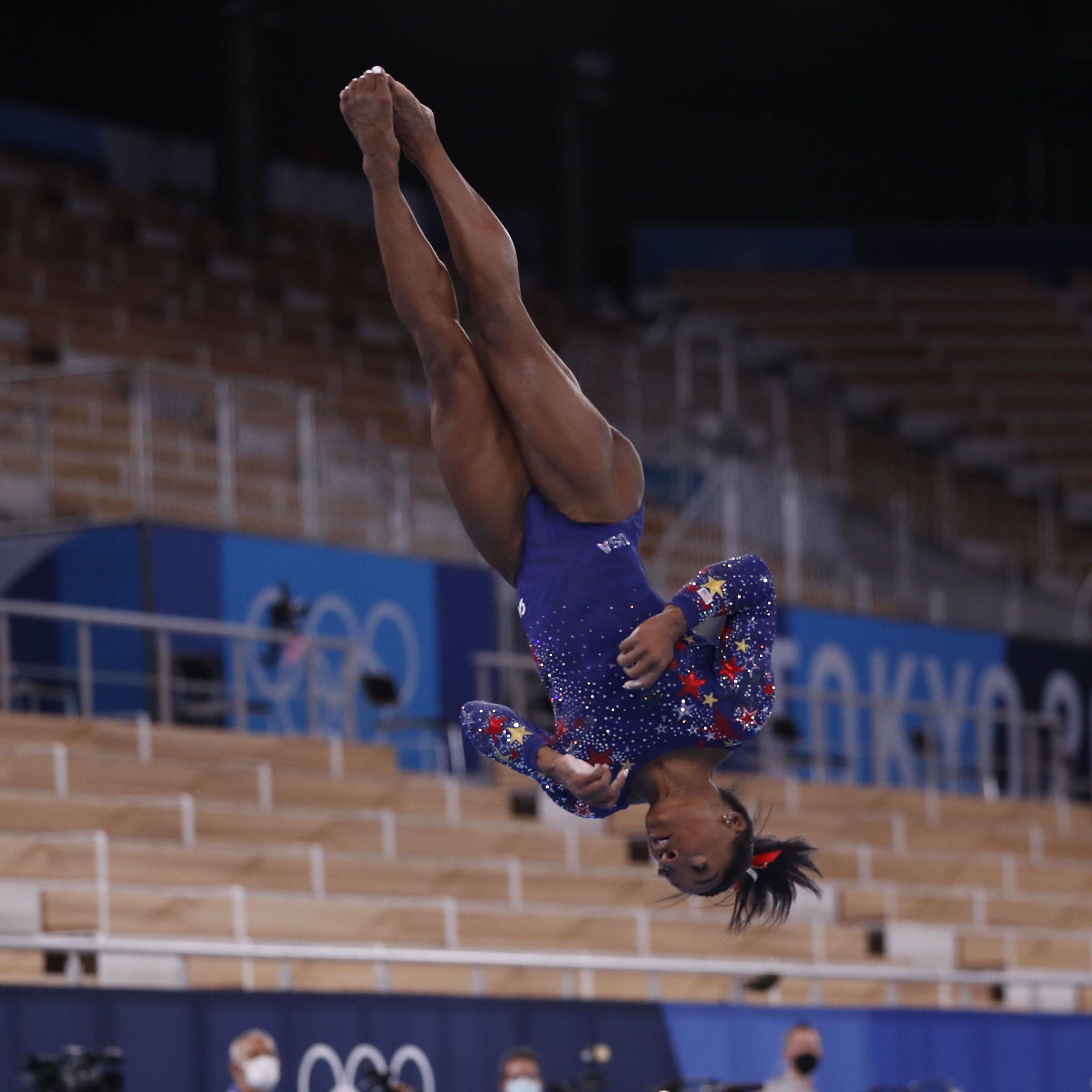 Simone Biles, the 4-time Olympic gold medalist and one of the most exciting gymnasts of all time, has been applauded at the Tokyo Olympics by athletes, music stars and politicians all over the world, not for her performance, but rather her lack of it. The favourite pulled out of the gymnastics team and all-round events, saying that she needed to prioritise her mental health. Getting a mental block when performing the kinds of moves she is known for could be physically dangerous, and rather than bow to the pressure she chose to withdraw. Following the outpouring of support, Biles took to Twitter to say that it had made her realise she was 'more than my accomplishments and gymnastics which I never truly believed before.'
Goal 10: Gwen Berry, track and field athlete for Team US
Gwen Berry emerged as a visible activist athlete in 2019, when after winning gold at the Pan American Games she raised her fist on the podium, towards the end of the national anthem. This year while on the podium at the Olympic trials she turned away from the flag as the anthem played and draped a T-shirt carrying the words 'activist athlete' over her head. This bold move inevitably caused controversy. Since then, the Olympic hammer thrower has defended her decision stating that it was not a protest against America but a protest against the historical racism that the song represents. 'If you know your history, you'd know the full song of the national anthem,' she said in conversation with Black News Channel. 'The third verse speaks about slaves and our blood being slang and pilchered all over the floor. It's disrespectful and it does not speak for Black Americans.'
Goal 3: Ginny Fuchs, boxer for Team USA
American boxer and self-proclaimed mental health advocate, Ginny Fuchs, was diagnosed with obsessive-compulsive disorder (OCD) when she was 13. OCD continues to be a constant struggle in Fuchs' everyday life, but this hasn't affected her boxing career – as she enters the Tokyo Games she is ranked number 16 in the world.
She has said that the demands associated with elite boxing may have contributed to her worsening OCD symptoms. Not that this has held her back from speaking out about it. In fact, she is keen to make the world understand what people with OCD are going through. 'It's how my life has been the past years. I'm not really in a stable home; I'm always travelling from place to place', she told USA today sports. 'It could be the pressure of always staying at the top level. It's a different pressure than I've ever had in my life.'
Goal 5: Lucy Bronze, footballer for Team GB
Lucy Bronze, the Team GB right-back, #TOGETHERBAND Gender Equality ambassador and reigning best FIFA women's player, is heading to her first Olympics this summer. It's the second time ever that Team GB will compete in women's football at the Olympics and Bronze is now at the forefront of a new generation of female footballers. She has spoken openly about the impact of menstrual cycles on success and failure. In a moving letter to her younger self, she reflects on the upward trajectory of women's football, 'There's still a long way to go but things are changing, things are getting better...The future is brighter for women's football and women's sport.'
Goal 10: Laurel Hubbard, weightlifter for Team New Zealand
Laurel Hubbard will be the first openly transgender athlete to compete at the Olympics. The New Zealand weightlifter will simultaneously make history and cause controversy as she competes in the women's super heavyweight 87kg-plus category in Tokyo.
'I am grateful and humbled by the kindness and support that has been given to me by so many New Zealanders,' she said in a statement to the New Zealand Olympic Committee. Hubbard's participation has been hotly debated. Belgian weightlifter Anna Vanbellinghen described the thought of Hubbard competing in Tokyo as 'a bad joke' believing it to be 'unfair to the sport and to the athletes'. However, The International Olympic Committee has praised Laurel's 'courage and tenacity' as she prepares to compete. The IOC's medical and science director, Dr Richard Budgett, said, 'Everyone agrees that trans women are women.' Even her Australian rival, Charisma Amoe Tarrant, announced, 'I have so much respect for her and wish her and the other lifters the best.'
Goal 3: Emily Seebohm, swimmer for Team Australia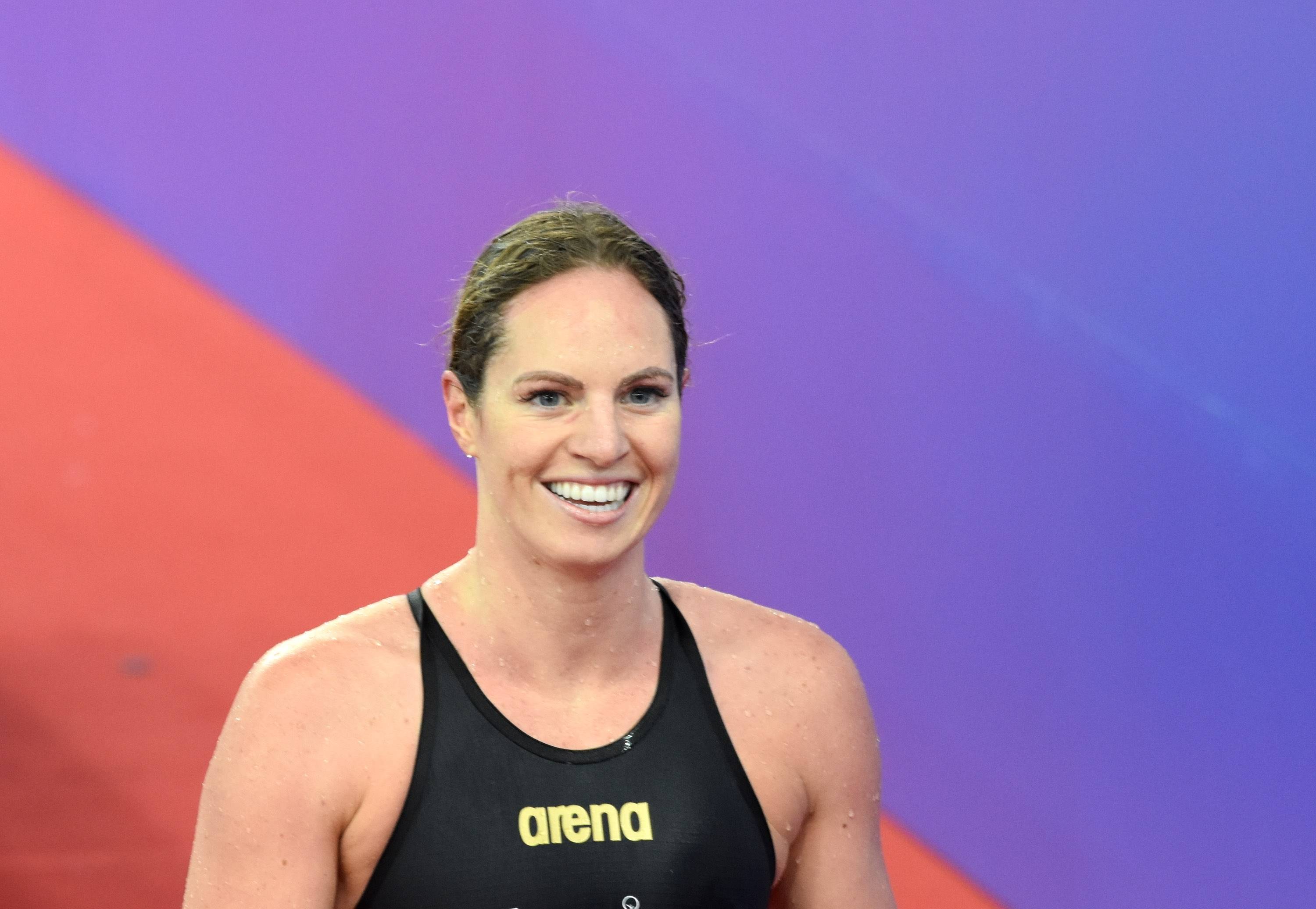 Australian swimmer Emily Seebohm started 2021 with a heartfelt Instagram post that opened up about her struggles with an eating disorder, saying that bingeing, purging and continually weighing herself resulted in part from pressure she felt that 'the only way I can swim faster is by losing weight.' In the post Seebhom showed off a butterfly tattoo on her wrist in recognition of the Butterfly Foundation which supports people with eating disorders. The five-time Olympic medalist hoped that by sharing her experiences she could help others. On 29 July, Emily came first in the Women's 200 backstroke semi-finals.
Goal 16: Tegla Loroupe, long-distance runner for Team Kenya
Goal 10: Alia Issa, para-athlete for Refugee Paralympic Team
Alia Issa, 20, will be the first woman to represent the Refugee Team in the Paralympics. She is a Syrian refugee who currently lives in Greece and will take part in the club throw. Issa was four years old when a high fever from smallpox left her with physical and intellectual impairments, but this has not impacted her sporting ability. Issa started training at the age of 16 and cites sport as an integral part of dealing with her disability. In her introductory video she said, 'Being introduced to sport three years ago was very important to me. I felt stronger and more confident with my body and mobility.'
Issa is part of a team representing more than 82 million people around the world who have been forced to flee war, persecution, and human rights abuses, 12 million of whom live with a disability. Her story is one of hope and inspiration.
Goal 13: Melissa Wilson, rower for Team GB
Melissa Wilson is both a GB rowing team member and environmental lawyer. In September 2020, she wrote a letter to Prime Minister Boris Johnson urging a 'truly green approach' to the recovery from the pandemic. The letter was signed by more than 300 British Olympians and Paralympians, including Paual Radcliffe, Sir Mo Farah and Sir Steve Redgrave, who all see the power of sport to tackle the climate and nature crises. The letter says, 'We can't sit timidly in the pack, pretending that we have no role to play in the unfolding race. Or, like the athletes we would have watched this summer, we can race to win.'
Goal 14: Sally Fitzgibbons, surfer for Team Australia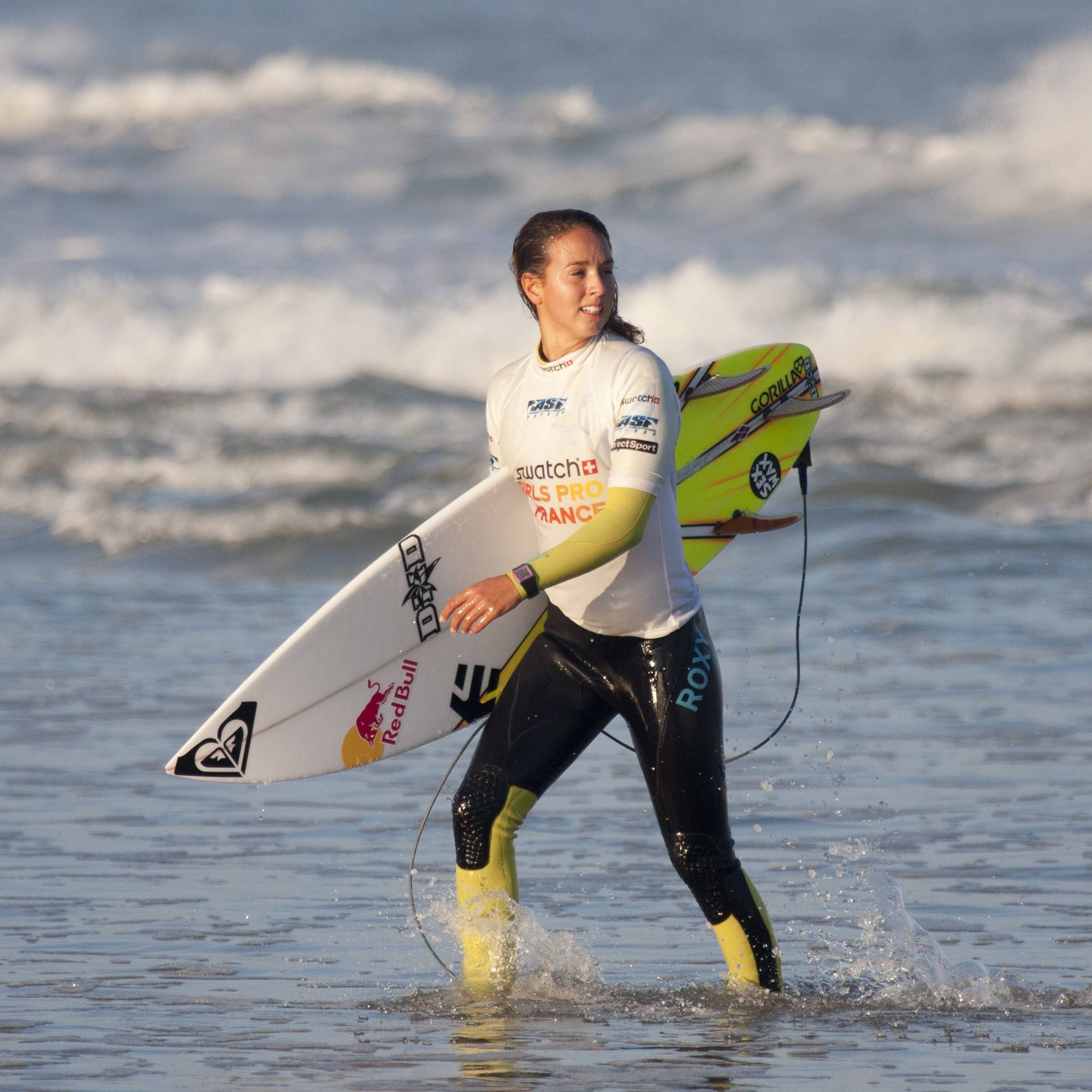 Australian surfer Sally Fitzgibbons will be making her Olympic debut in Tokyo. As a surfer, Fitzgibbons spends a significant amount of time in and around nature. This means she has seen the direct effects of pollution and has a special relationship with the environment. She uses her platform to raise environmental awareness and inspire the next generation to protect and preserve our seas.
'Oceans are our playgrounds. We spend our days in the water, surfing waves and if we want to keep on doing it, if we want to continue to travel the world searching for waves, we need to protect our planet. It's essential to keep our waves surfable,' she told The Inertia.
Goal 10: Naomi Osaka, tennis player for Team Japan
Naomi Osaka decided to withdraw from the French Open and the Berlin WTA 500, but she competed in this summer's Olympics. Osaka has openly spoken about her struggles with depression and anxiety. Her brilliance on the tennis court has been combined with action and activism. During the US Open, she brought attention to racial injustice and police brutality by arriving for the matches wearing face masks bearing the names of black victims of violence, like George Floyd and Elijah McClain. In her 'Stronger Together' athlete film she states her aim being 'to inspire the girls out there watching right now, the ones that some people think are too different.' She added, 'People might think I'm quiet, different – that I don't fit the box of what an Olympian should be but I'm proof that the definition is bigger than people think.'
100% of profits from the sales of #TOGETHER products go to charities that advance the Sustainable Development Goals. Find out more here.