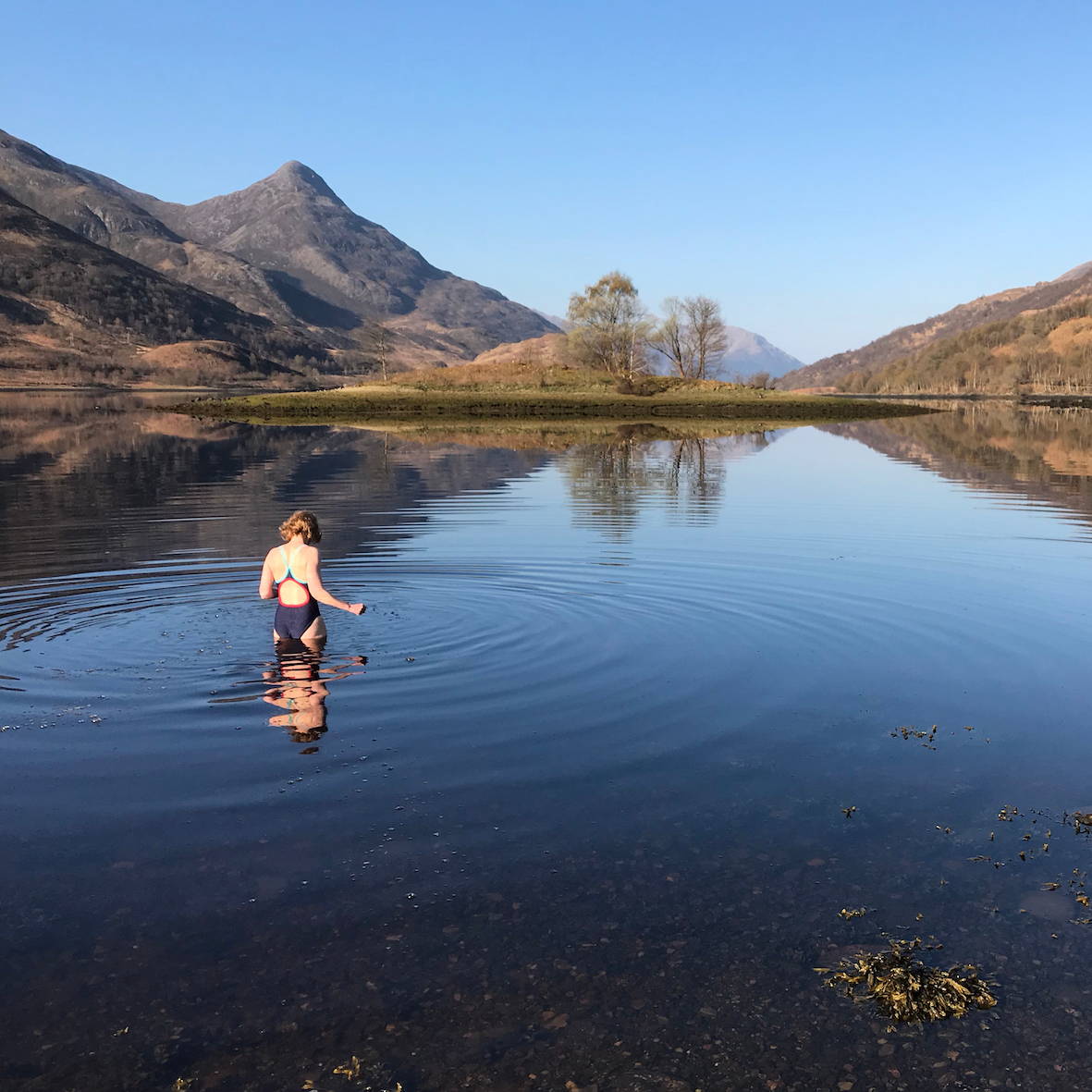 Goal 3: Good Health and Well-being
Why wild swimming is good for your mental health
Ready to take the cold plunge? Here's our ultimate guide
By leanne walstow
8 OCTOBER 2021
So it might be a bit of a social media cliche (#wildswimming currently stands at 360K), but there's more to outdoor swimming than a great insta pic. It might be a little cold out, but don't let that stop you. From soothing stress to boosting your mood, we explore the science behind a chilly dip and meet Sophie Hellyer, the surfer who rarely goes a day without a cold swim.
Cold water swimming has long been credited with helping to ease depression and anxiety, but now we have the science to prove it. A 2018 study in the British Medical Journal titled 'Open water swimming as a treatment for major depressive disorder' looks at the case of a 24-year-old woman who had suffered with depression and anxiety her whole life. After taking up open water swimming, she was able to reduce her medication, then four months later, came off it completely. Speaking about the effect swimming had on her mental health, she described the feeling of 'a weight being lifted off my shoulders'.
The study's authors believe that open water swimming worked in this case for multiple reasons: from the boost that comes from swimming and feeling part of a community, to the 'sense of empowerment and achievement that comes with the mastery of such a challenging task'.
The physiological effects of cold water immersion are fascinating too. Scientists have long suggested a link between inflammation and depression, so it's no surprise to learn that cold water swimming can help with this, given that it creates an anti-inflammatory response in the body. 'The changes that occur with repeated immersion in cold water, including a reduction in the inflammatory responses, may "cross-adapt" to other physical and psychological stressors,' says Mike Tipton, Professor of Human and Applied Physiology at Portsmouth University and co-author of the paper.
A regular dunk into cold water can also help us become more resilient to stress, since being submerged in cold water triggers the body's cold shock response. Doing this repeatedly reduces the stress response over time. 'Cytokines' are part of our body's internal messaging system, and when we're stressed we release proinflammatory cytokines, which are linked to depression and anxiety. Research suggests that cold water swimming helps with this – 'reductions in cytokine responses in cold-adapted versus non-adapted swimmers have been found' concludes the paper.
Of course, with wild swimming, we also enjoy the psychological benefits of connecting with nature. A study by Mind found 71% of participants noticed a decrease in depressive symptoms after a green walk.
Sophie Hellyer, 33, founder of Rise Fierce, grew up by the ocean in Devon, but for much of her life chose to seek warmer seas abroad during the winter, spending time in Australia and Indonesia. That's until one day, while living on the west coast of Ireland, she decided to take a cold water dip. 'We'd been talking about how cold showers are meant to be good for you, and at the time I was struggling with both my mental and physical health, so we met up with some friends one morning and all jumped in the sea. We were planning on going once a week, but we ended up going every day.' Six years later, Sophie, who now lives in Cornwall, still swims most days.
It's during those first few minutes of cold water submersion that the magic happens. 'The water demands that you are present, you can't think about anything else, you're 100% in your body at that moment and no matter what else is going on in your life, you briefly forget about it.' As well as the calming effects of swimming, Sophie cites the incredible wild swimming community as a key reason for continuing to embrace the cold. 'The peer-to-peer support is amazing. If you want to break down in the morning and have a cry then jump in the sea, that's fine!'
She loves the nature aspect too – 'just being aware of the tides, what the weather's doing, immersing yourself in nature feels wholesome and fulfilling.' The morning that I chatted to Sophie, she had just got back from an ocean swim near her home. 'Today there's the craziest storm, I've just been down for a swim and actually down at the beach it's gorgeous and so peaceful.'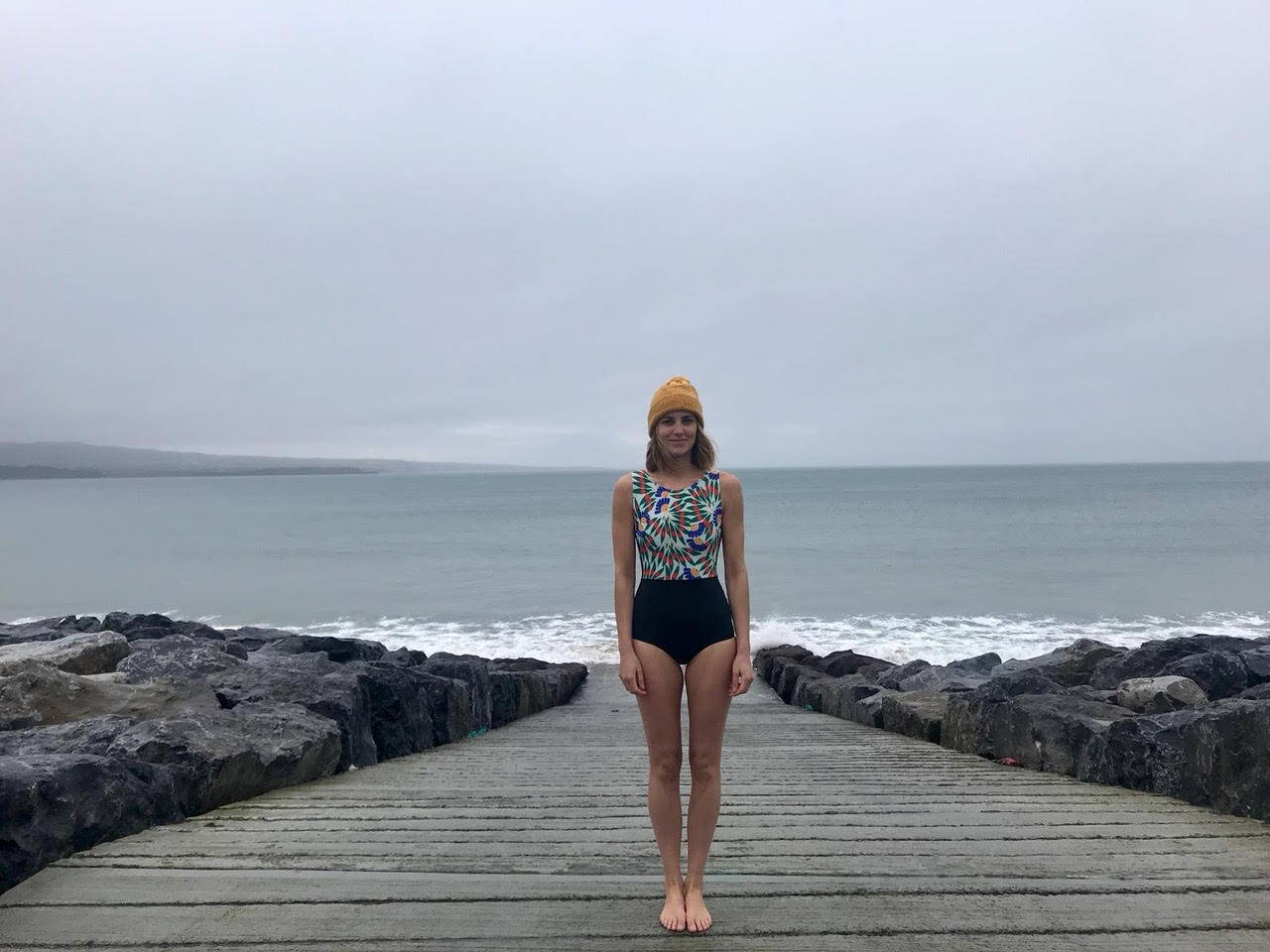 Head to a Royal National Lifeboat Institution (RNLI)-patrolled beach or swim spot.
Swim with a friend or look up a local group.
Know how to contact the coastguard – it's 999.
Don't stay in the water longer than you want to – get in slowly and listen to your body, two minutes is the perfect amount of time for beginners.
Stay close to exit points – as you get colder, you'll get more tired.
Research the area and the weather. Use the Surfers Against Sewage Safer Seas app to check for local water pollution too.
Take care afterwards. The coldest point will be about 15 minutes after you get out, so get your wet stuff off, wrap up warm and have a hot drink, even in summer.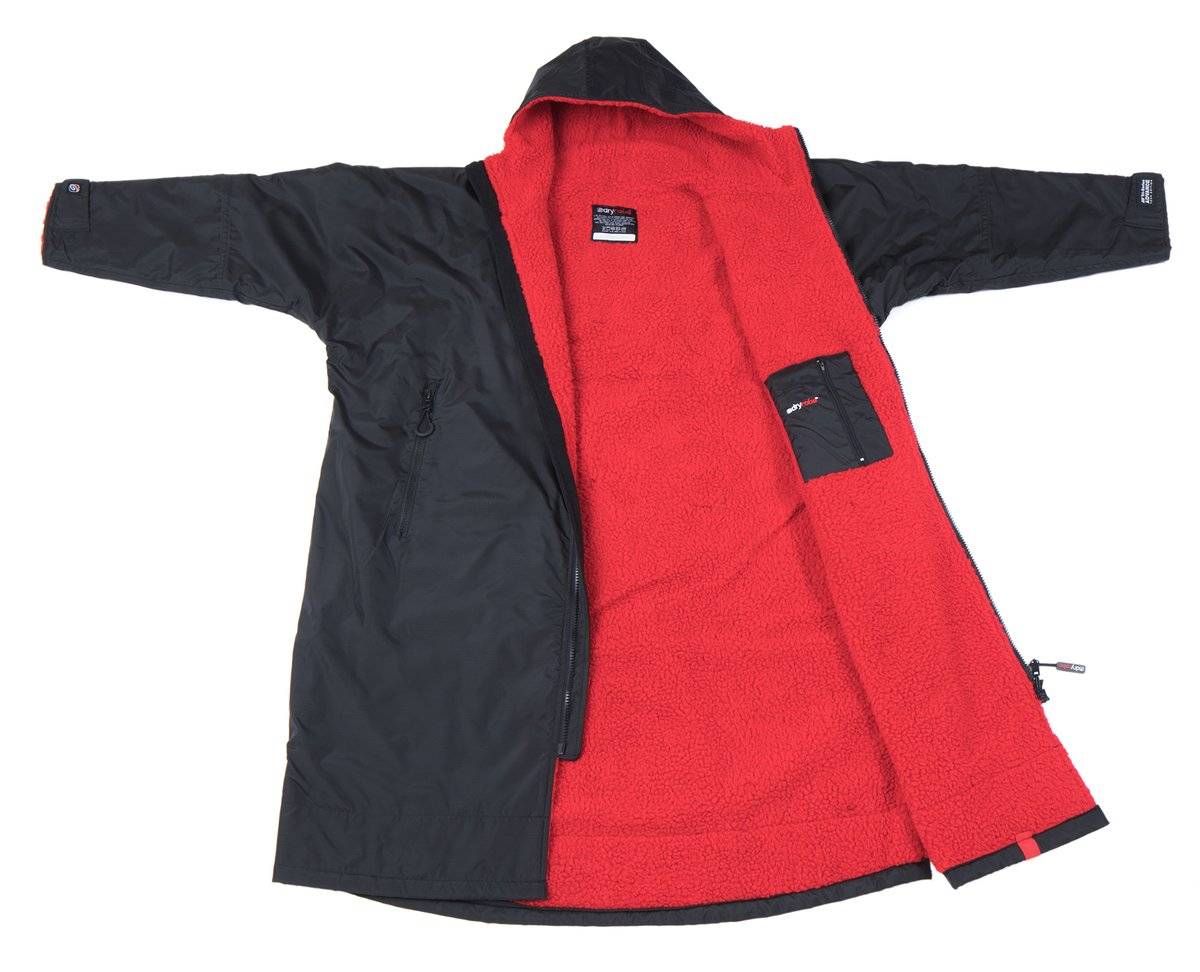 Dryrobe, £150 dryrobe.com – perfect for keeping you warm afterwards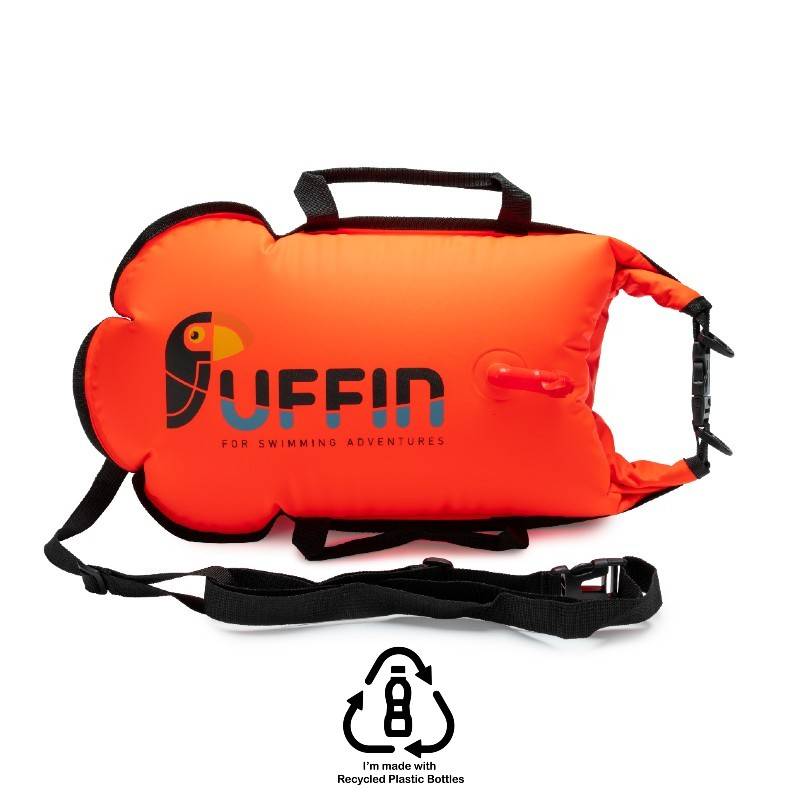 Billy R20 Recycled Dryfloat Bag £27.99, puffinswim.co.uk – for keeping your things safe and dry whilst you swim, also doubles up as a visibility aid and is made from recycled materials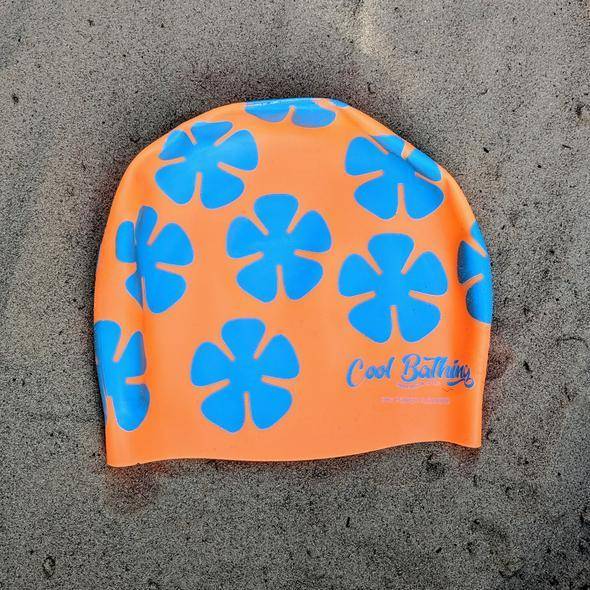 Silicone Swim Hat, £16, seaandstream.co.uk – Sophie recommends choosing a brightly coloured swim hat to make sure you can be seen from shore, orange is a safe bet!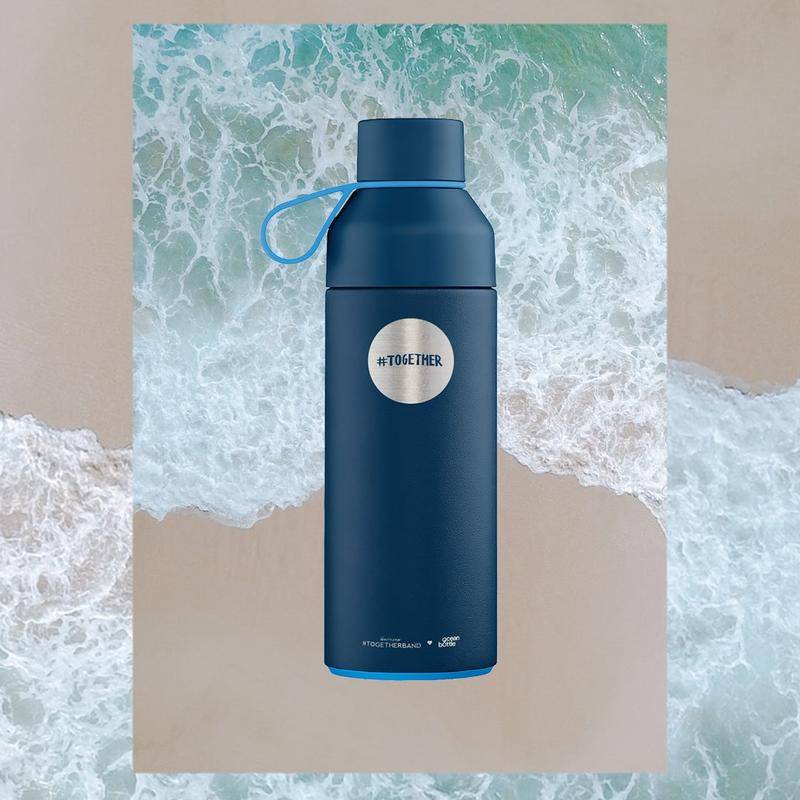 #TOGETHERBOTTLE, £40, togetherband.org – a bottle and cup in one, it can keep your post-swim cuppa hot for up to nine hours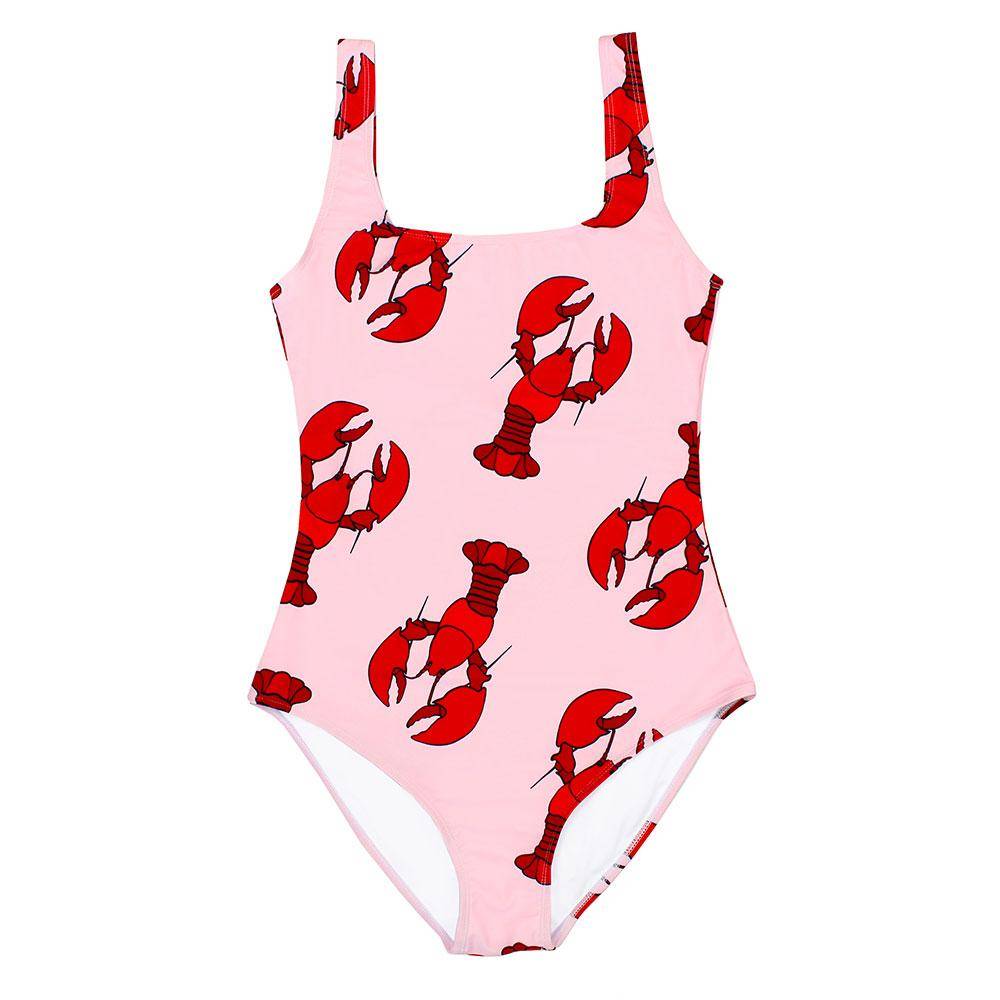 'Lobster' Swimming Costume, £50, BATOKO.com - swimwear made from recycled plastic in super-fun prints? Yes please!
Check out our full round-up of planet-friendly swimwear here.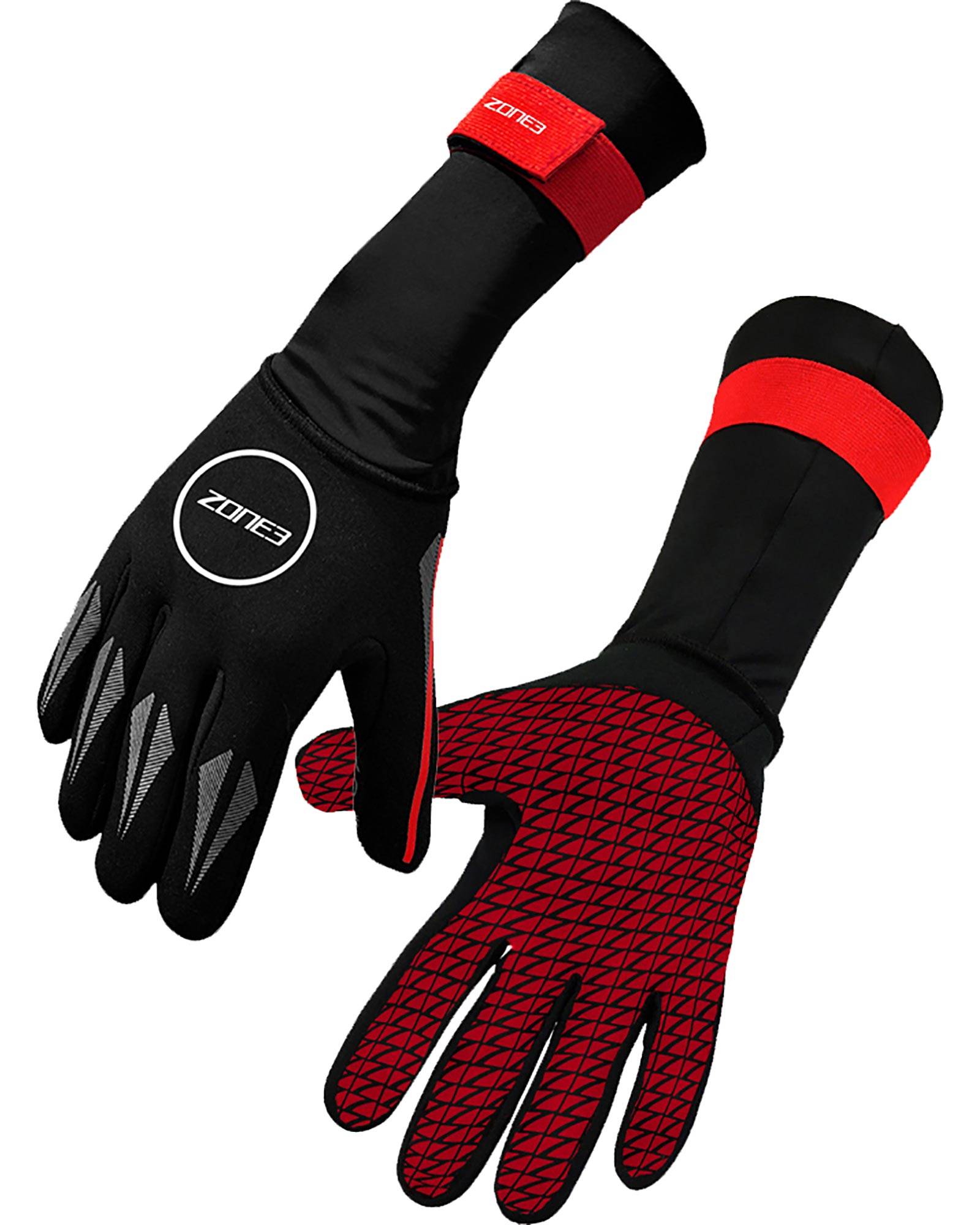 Zone 3 Neoprene Swim Gloves, £29.99, ellis-brigham.com - many swimmers like to wear gloves or socks to keep their extremities warm whilst going for a dip
B3 Progressive Spray Sun Protection, £15, be3evolution.com
Sun safety is super important, but what you might not know is how bad traditional sunscreens are for the ocean - they can poison delicate corals, making them more prone to bleaching. Opt for an ocean-friendly sunscreen like B3 Progressive Spray Sun Protection (pictured) and check out our full list of recommendations here.
This article was originally published in May 2021 and has been updated

If you liked that, you might like these...