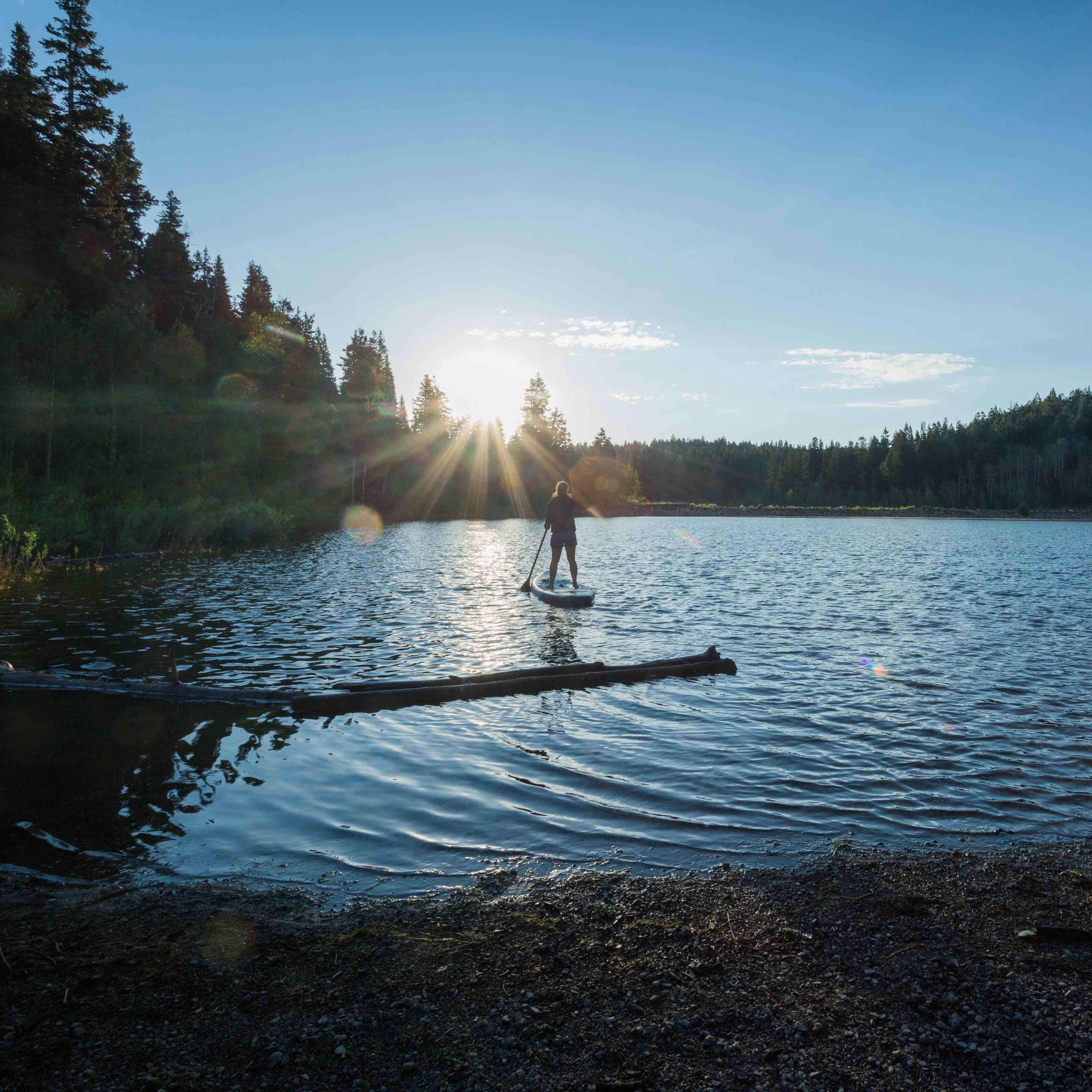 6 brilliant Staycation ideas
From beach trips to city breaks, check out the best UK holidays to book now
By emma elms and hannah rochell
15 JULY 2021
So yes, we're allowed to travel abroad and even skip quarantine after 19th July for 'amber' countries if we're double vaccinated, but frankly, can you justify the hassle and cost of mandatory COVID tests before and after your hols? And can you even keep up with where's green, amber or red now? Why not keep it simple, save the planet and stay in the UK? Thankfully, there are plenty of beautiful spots close to home. Whether it's volunteering on a farm or wild swimming in the Lakes, take your pick…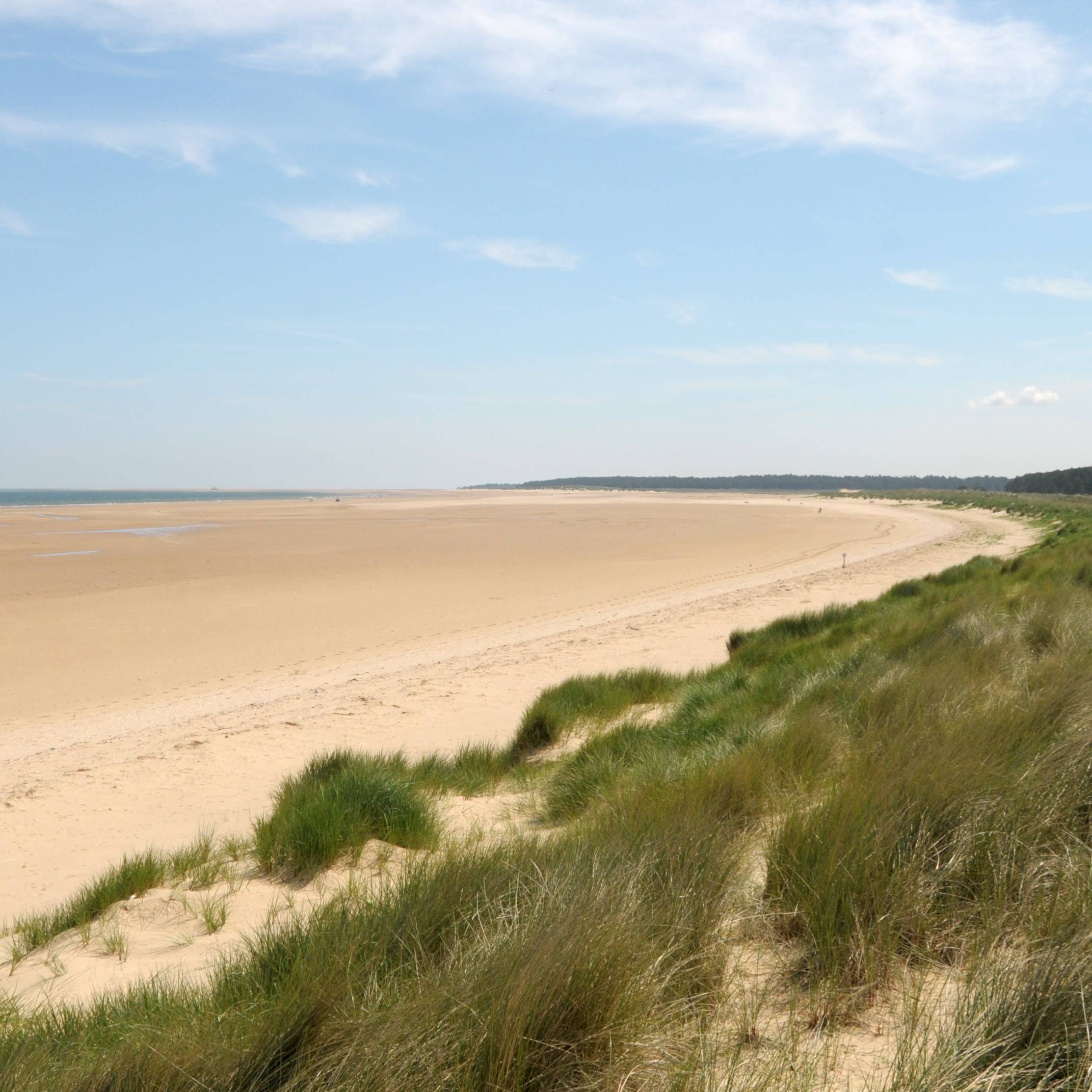 1. For beach vibes: Holkham, Norfolk
Recently voted 'Best Beach in the UK', Holkham boasts one of the country's largest and most stunning stretches of sand. It's also where Gwyneth Paltrow was filmed walking along the beach in the closing scenes of Shakespeare in Love. Holkham Nature Reserve has a plethora of wildlife too.
Norfolk is renowned for its foodie treats, from imaginative farm shops to a wide range of gastro pubs. Head to Wiveton Hall to pick your own seasonal fruit, browse the shop, then have afternoon tea in its famous café (no need to book). Go for a walk or cycle ride through the parkland surrounding Holkham Hall, an elegant 18th century mansion. If you're lucky, you'll spot some deer roaming in the grounds.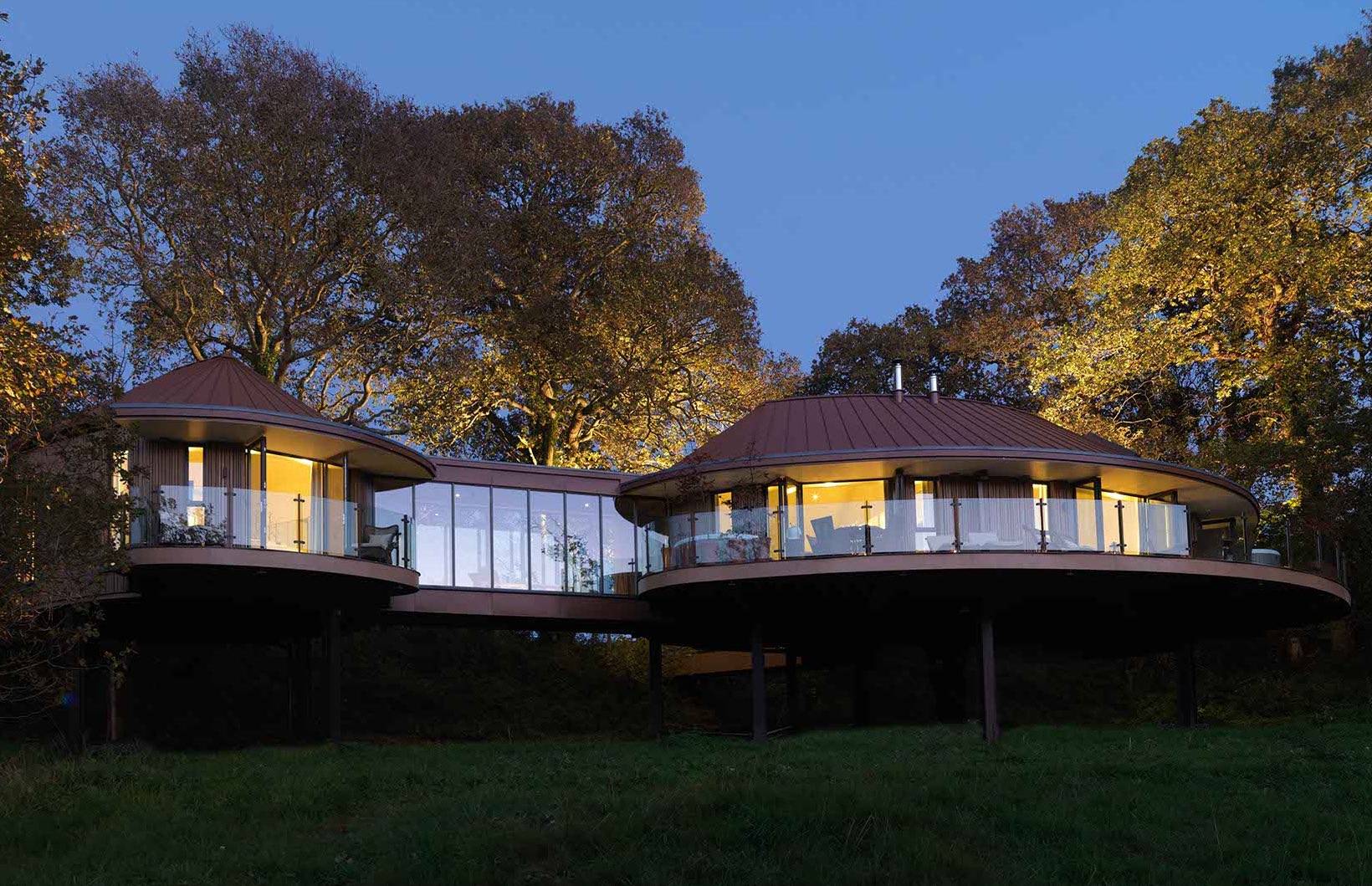 2. For tree houses: New Forest, Hampshire
Craving some greenery? You can't get much closer to nature than the 14 luxury treehouses nestling in the grounds of the Chewton Glen hotel in the New Forest, Hampshire. Although individual rooms in hotels still can't open, staying in a tree house on-site is officially allowed!
Sleeping between two and 12, each comes with a wood-burning stove and its own hot tub on the roof terrace. Meanwhile, back on ground-level, the hotel is serving wood-fired pizzas in the garden of The Kitchen restaurant and staff will even deliver meals to your treetop door.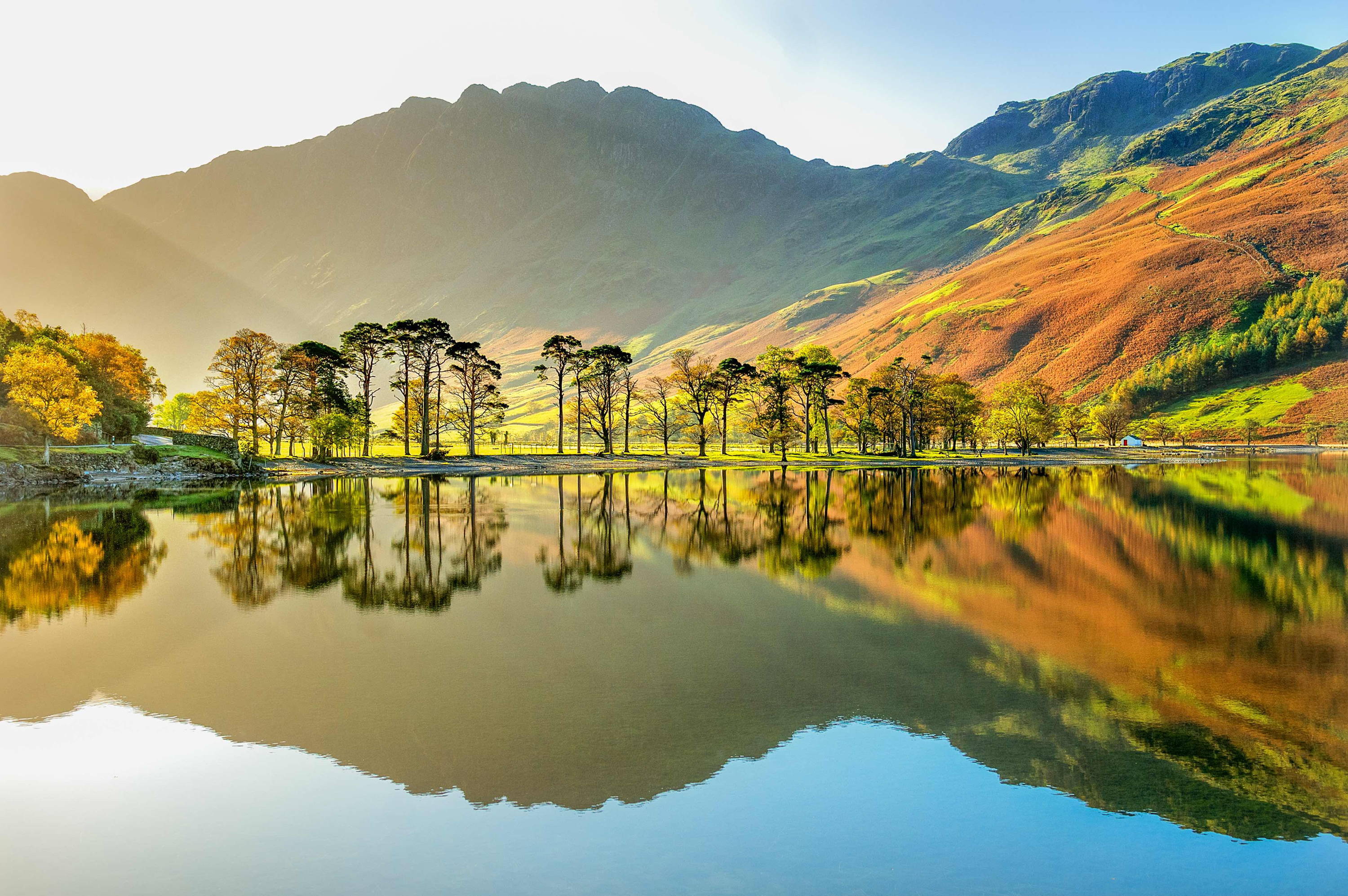 3. For wild swimming: Lake District
The Lake District in Cumbria is England's largest National Park and a UNESCO World Heritage Site. As the name suggests, it's known for its lakes, including England's deepest – Wastwater - as well as its forests, ancient woodland and mountains.
Blow away the cobwebs and try wild swimming in one of the many beautiful lakes. Or why not give paddle-boarding a go? It's a quiet, contemplative way of immersing yourself in the great outdoors without the noise and petrol pollution of a boat engine – we hired our board from Derwentwater Marina. The lake is surrounded by woodland and has an extensive trail of footpaths, if being on solid ground is more your thing.
For those seeking a blast of high-impact exercise, wild running might be for you. Beginners should try the Cumbria Way which is a low-level route taking in breathtaking scenery. Experienced runners will love the more challenging higher ground at Hartsop and The Beacon.
4. For volunteering: Wiltshire (and beyond)
With the number of redundancies in the UK soaring to a record high last year, many of us are feeling the pinch, but they are ways to enjoy a free holiday and give something back at the same time. Help Exchange, or Help X, is an online listing of farms, ranches and even sailing boats that provide accommodation for tourists in return for work. Typically, the helper will be asked to work four hours per day in exchange for free accommodation and meals.
Help X is an international project and has plenty on offer in the UK, with over 1000 in England alone. We stayed at beautiful Frankleigh House in Wiltshire, where we helped to build a compost heap in the garden grounds and made some curtains in return for our bed and board.
5. For a magical forest: Lydford Gorge, Devon
The English countryside isn't all rolling hills and farmland. In fact, in some corners of the country you can feel like you've stepped into an enchanted fantasy more like Middle Earth. We found the experience of visiting Lydford Gorge in Devon, near to the Cornish border, truly magical. Its damp atmosphere encourages lush plant growth in its ancient woodland.
The 30-metre Whitelady Waterfall is a must-see, which is accessible on foot via a one-hour trail, and you can bring your dog if it is on a lead, too. NB you must pre-book a ticket with the National Trust to visit Lydford Gorge. Keep your accommodation close to nature by glamping – we love safari tents booked through Canopy & Stars.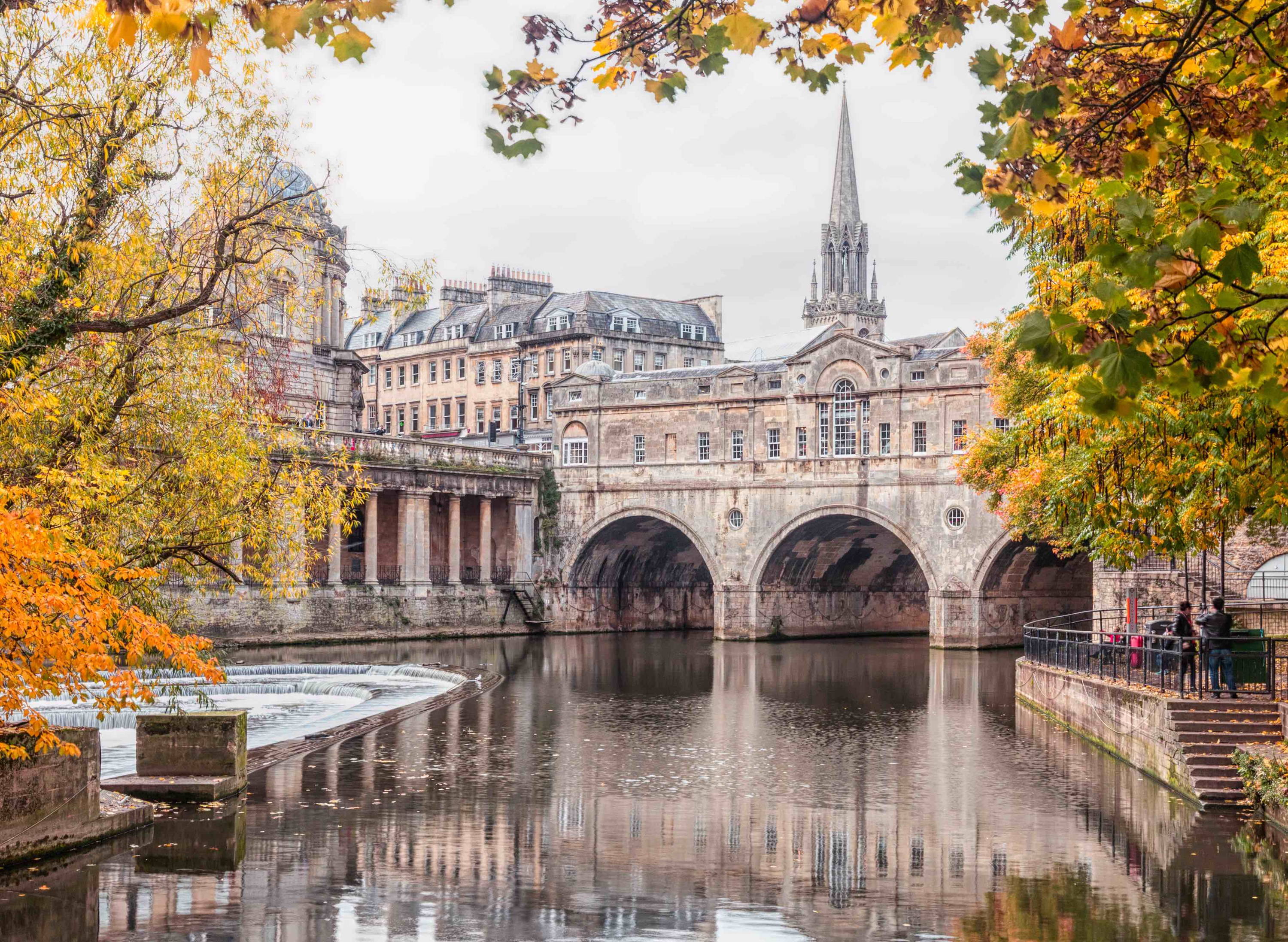 With its famous Georgian architecture and World Heritage status, we've enjoyed many a weekend perusing Bath's fantastic range of independent shops, markets and places to eat. Boasting a vibrant veggie and vegan scene, treat yourself to a Monster Veggie Brekky at award-winning café, The Green Rocket.
Check out The Roman Baths while you're there (all tickets must be pre-booked). As well as having plenty of parks, the city is surrounded by wooded hills, so there's also plenty of green space on your doorstep.
NB The UK government currently plans for hotels to reopen from 17 May and the final stage of lifting lockdown is set to be 21 June. Check out the rules for where you live here.
100% of profits from the sales of #TOGETHER products go to charities that advance the Sustainable Development Goals.