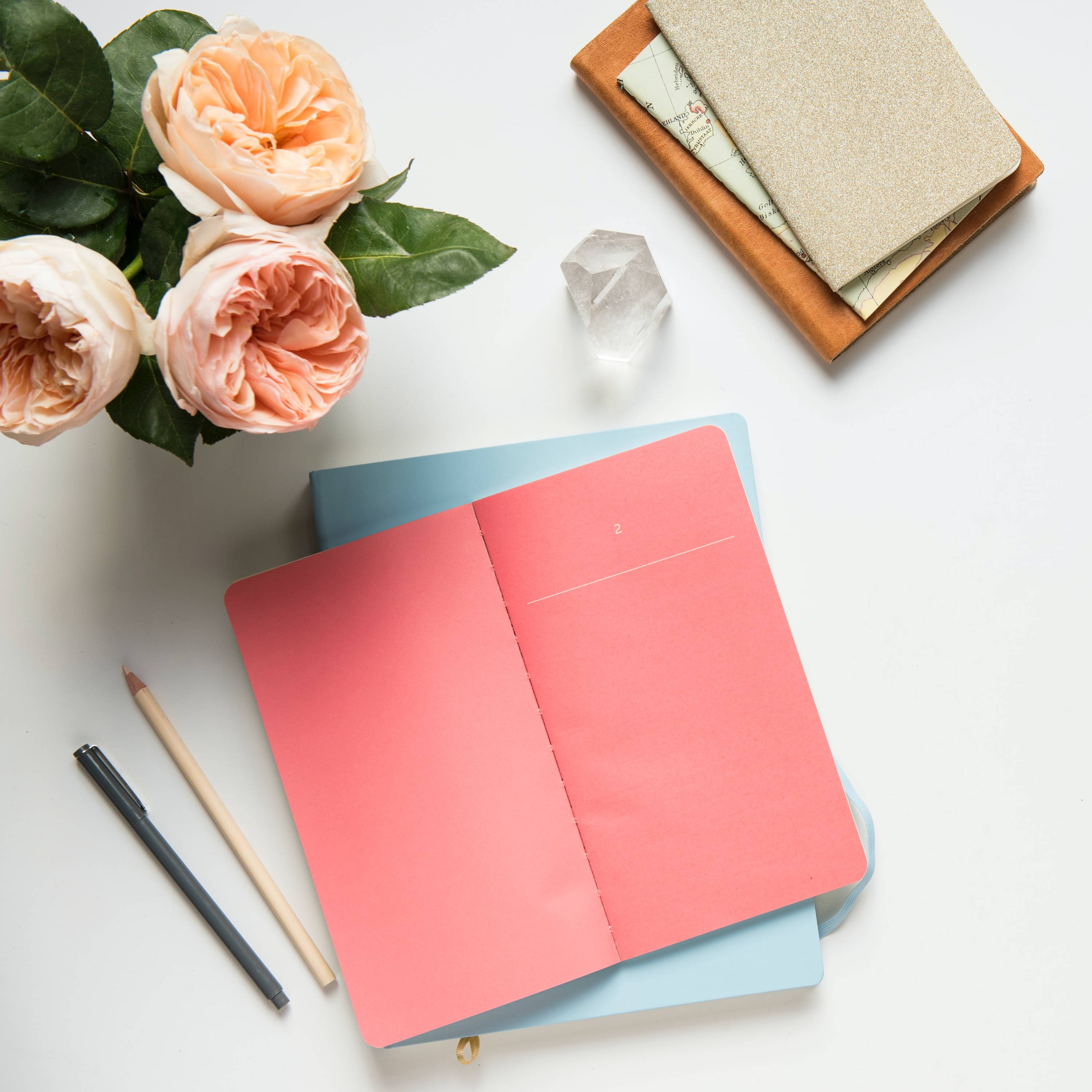 Goal 12: Responsible Consumption and Production
Our Favourite Sustainable Stationery
Got the back to school buzz? Here's our rundown of the best planet friendly pens, pencils and paper
By LEANNE WALSTOW
10 august 2021
We can all agree that the best thing about going back to school was buying shiny new stationery beforehand. If you're heading off to university this autumn or if like us you've simply never really lost that new-term feeling and find yourself coveting beautifully bound notebooks and seeking out the most satisfying pens, you'll be pleased to know that you can deck out your desk without hurting the planet.
The main thing to pay attention to when shopping for sustainable stationery is materials - there's a whole load of polluting plastic out there that you'll want to avoid. Instead go for options that have been made out of recycled materials and are also recyclable themselves - if you're a prolific scribbler then the lifespan of your notebooks might be relatively short, so always consider how you'll dispose once you're done. Beyond simple recycling, lots of stationery is now biodegradable so can be thrown on your compost heap to feed your flowers!
Over the years as consumer appetites for green options have grown, Earth-friendly stationery options have widened dramatically to include every style - whether you're a sleek desk minimalist or a colourful collector. Here's our rundown of our favourite bits and pieces we're lusting after for our home offices and how they rank in the sustainability stakes.
The best eco-friendly pens and pencils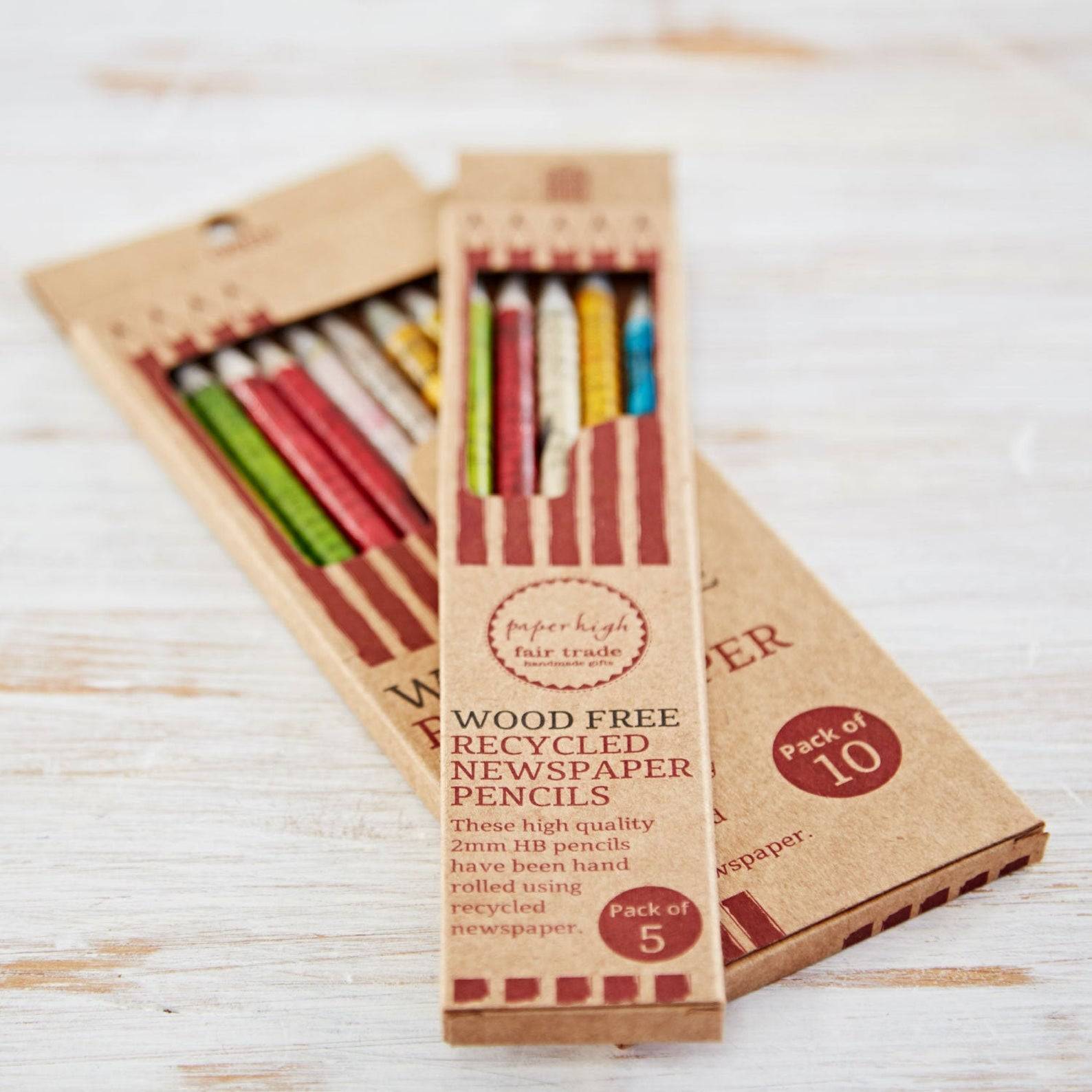 Recycled newspaper pencils
These wood-free pencils are made from 100% recycled newspaper, meaning that each one is unique! Better yet they're made by a local social enterprise in Sri Lanka - double win! £4.95 for 5, etsy.com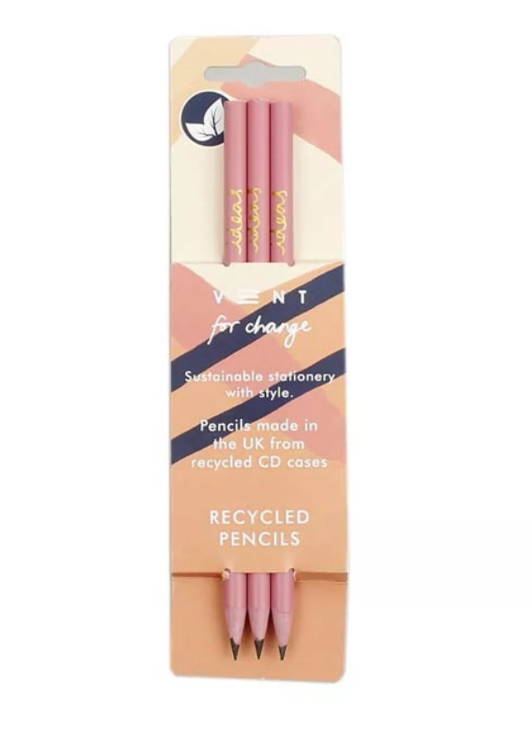 'Ideas' Recycled pencils
Made in the most delectable shade of 'Orchid' pink, these pencils are made from recycled CD cases and actually last longer and sharpen better than traditional wooden pencils. Not only that but the manufacturer VENT For Change supports global education projects aiming to get as many children in schools as possible, with 10% of all sales going to Plan International. £4 for 3, peaceinthewild.co.uk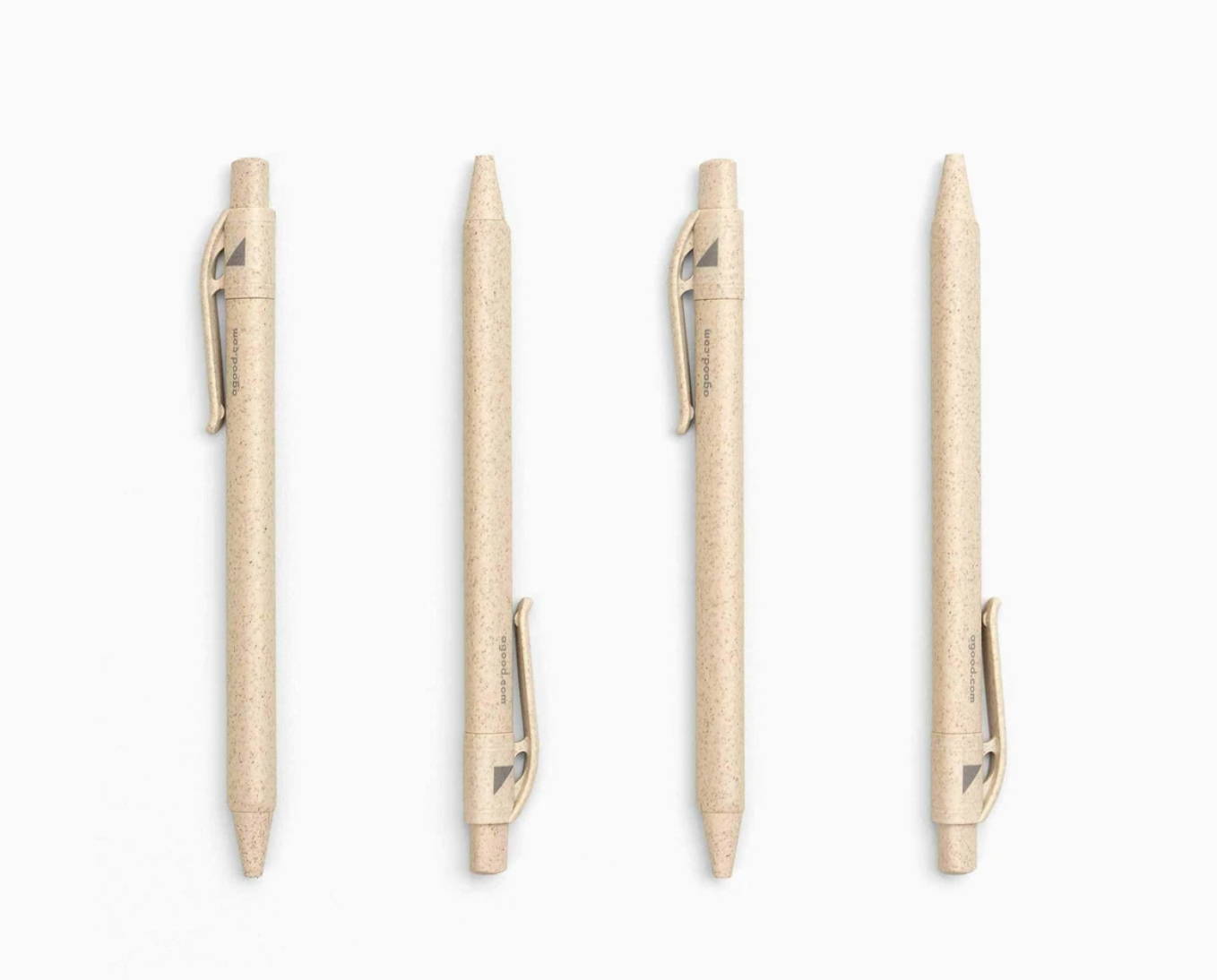 Natural Grass Pen
These nifty pens are made from a blend of meadow grass and a small amount of recycled BPA-free plastic, durable and ergonomic they're also refillable so designed to last. The factory that makes these is powered by biogas and waste heat and also uses water from the meadow grass itself, meaning the production requires no input from public water supply. £5, agood.com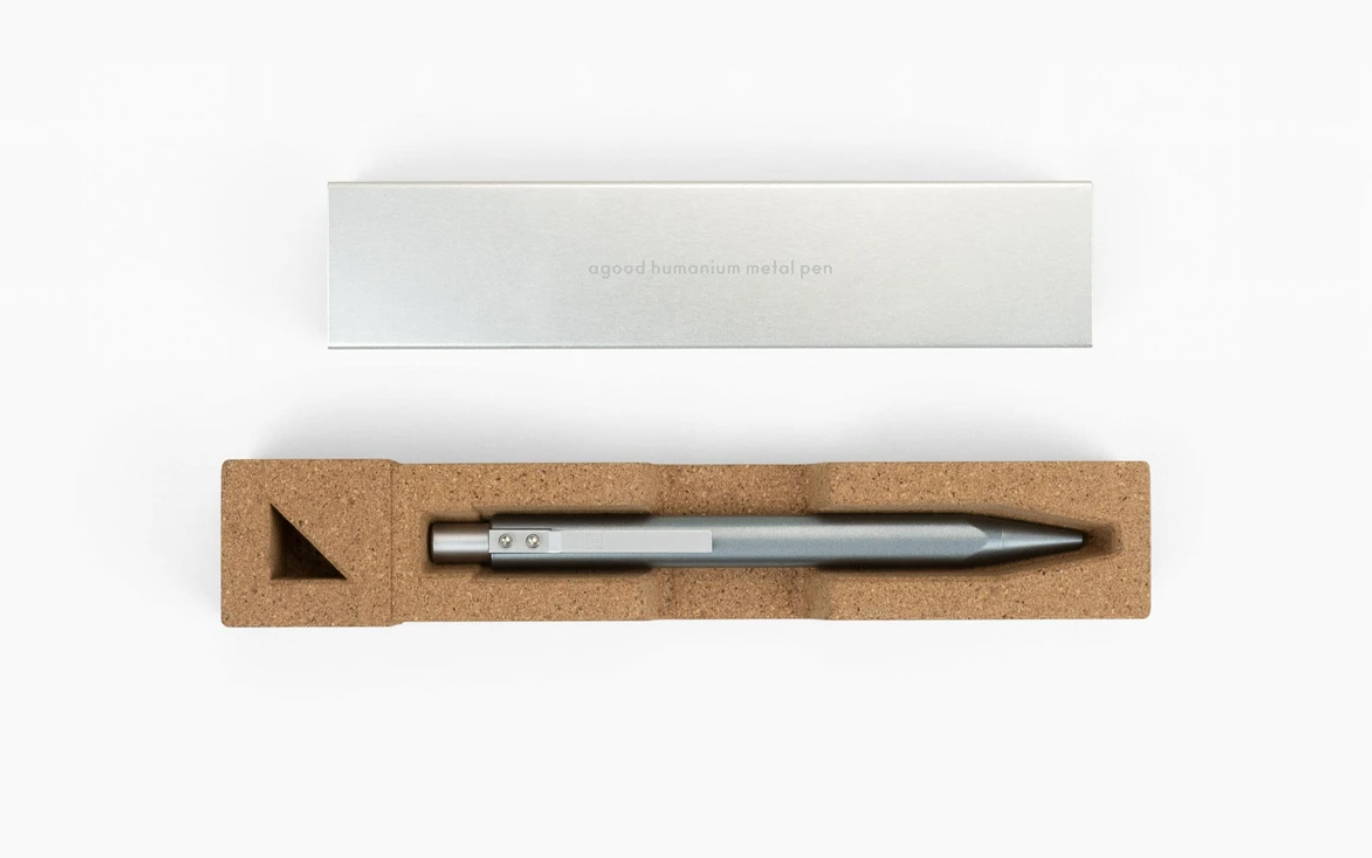 A Good Humanium Metal Pen
If you're feeling fancy or looking for a special gift (pens make great graduation presents), this Humanium Metal pen is ideal. The clasps on all of our #TOGETHERBANDs are made from Humanium Metal, and it truly is a wonder material - the glittering metal is made from decommissioned recycled firearms, helping to get guns off the streets and create peace in troubled communities. 25% of sales go towards funding projects tackling violent crime in places like El Salvador. £146,agood.com
Sustainable desk essentials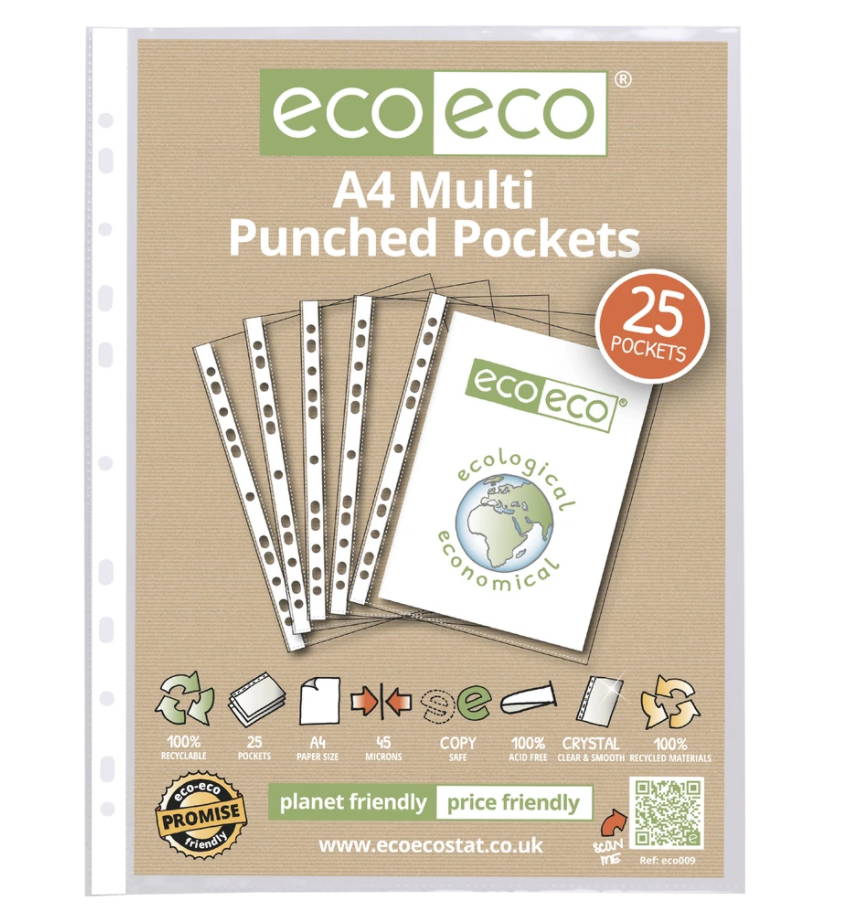 100% recycled punch pockets
For all the filing junkies out there, we got you. No more virgin plastic wallets, these recycled and recyclable wallets from Eco-eco are here to save the day. £1.75 for 25, ecoecostat.co.uk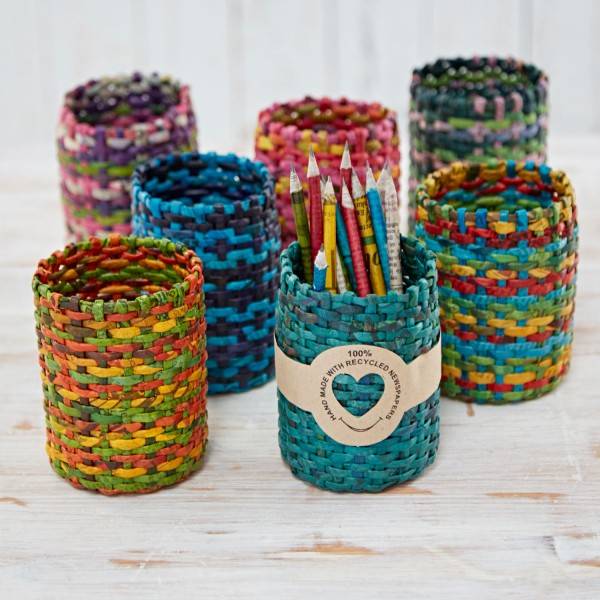 Recycled Newspaper Round Pencil Holder
These colourful little pots made from recycled newspaper are great for keeping your desk tidy. Crafted in Sri Lanka at Earthborn (a social enterprise), by buying these pots you are supporting an organisation that has already helped over 250 families. £5.95, paperhigh.com
Recycled notebooks and sustainable paper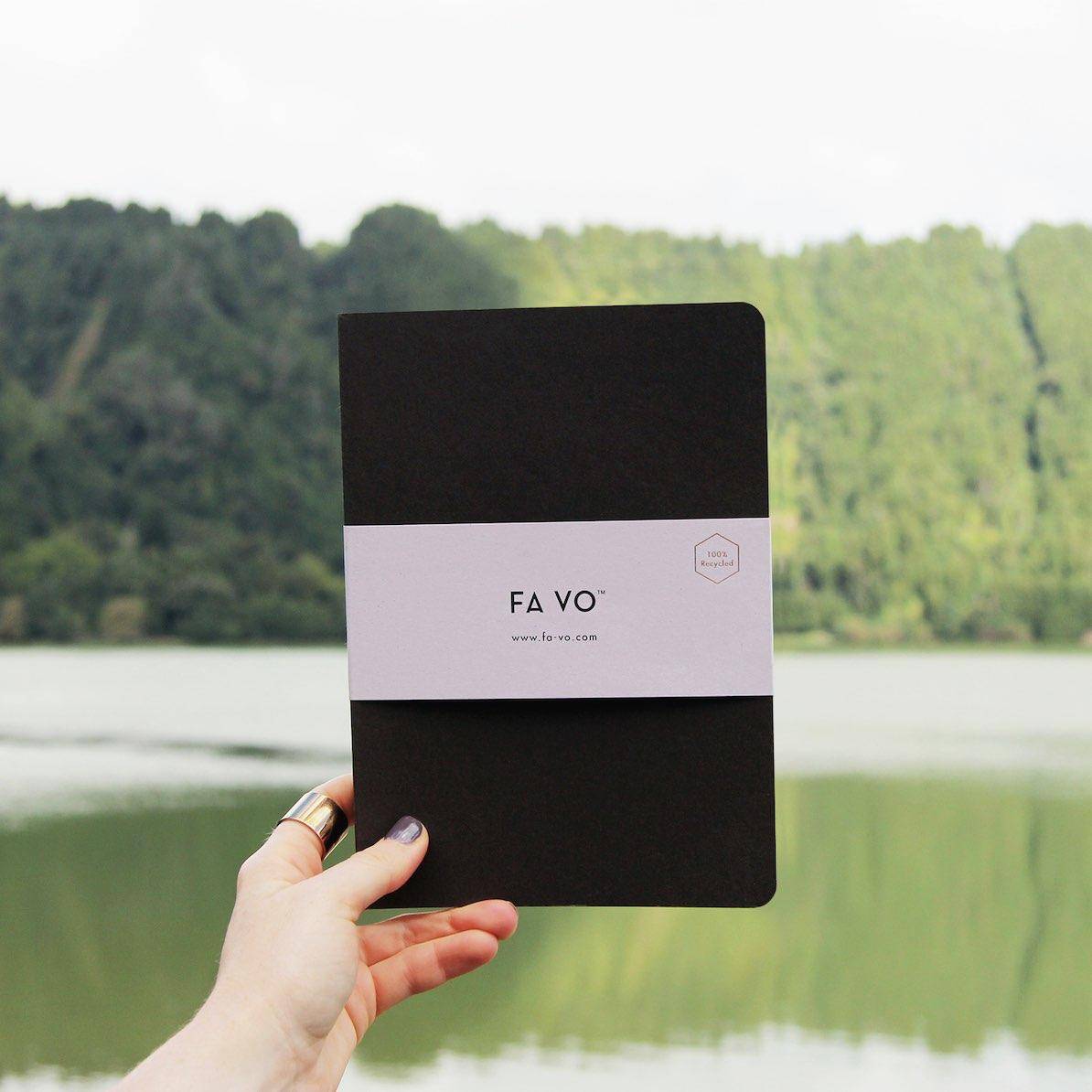 Fa Vo Recycled Notebook - Coffee
This notebook is everything we would expect from eco-store Wearth - vegan, 100% recycled, ethically produced and even dyed using coffee plants. With sustainable credentials like these and a super smart look, it's a no-brainer. £12.99, wearthlondon.com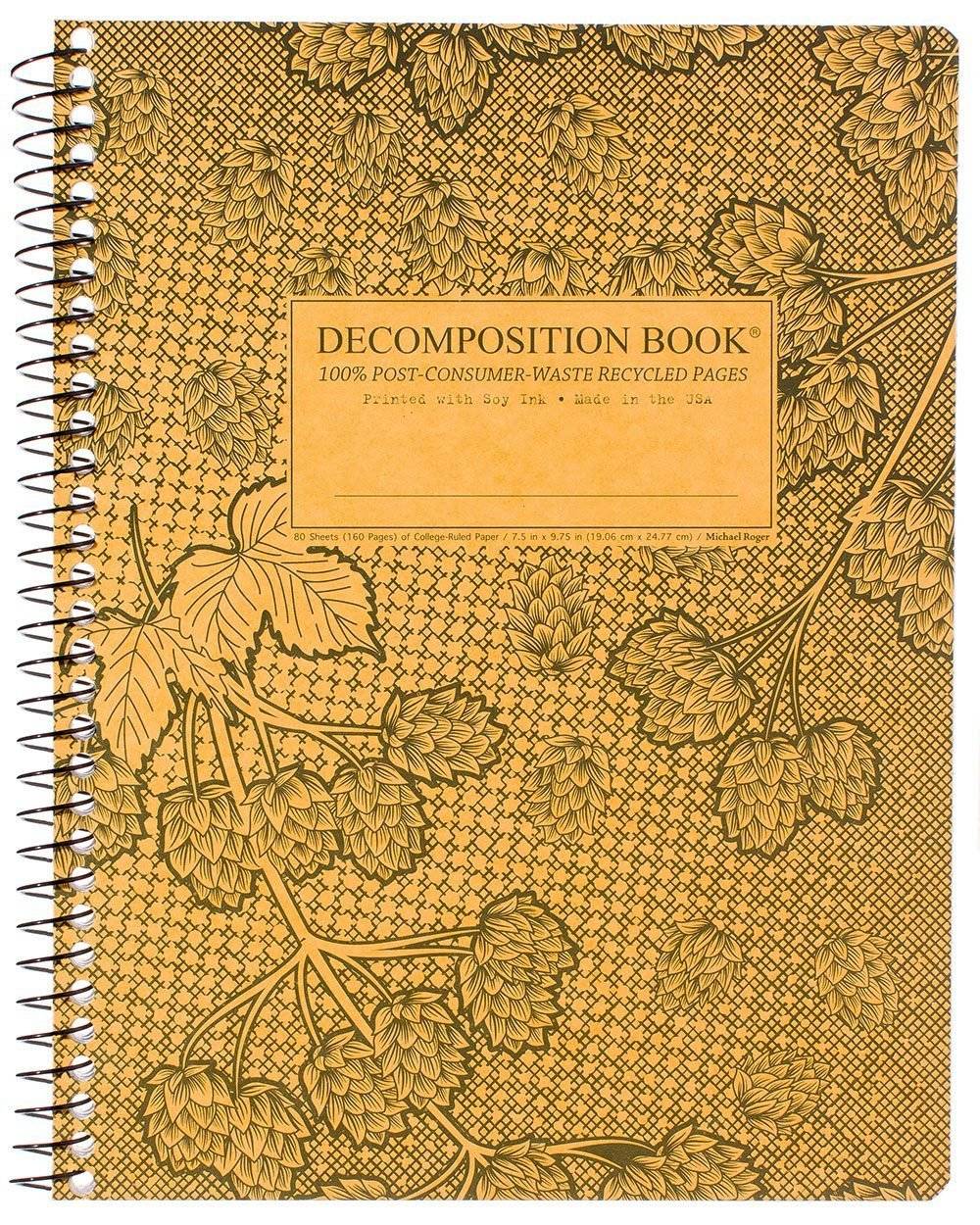 Cascade Hops Decomposition Book
US company Decomposition is currently working to get UK shipping off the ground and we simply cannot wait to shop these gorgeous eco-friendly designs - if you're in the US, Australia or New Zealand then lucky you, instant gratification coming right up! These spiral notebooks are made from 100% post consumer recycled waste - which means they're crafted from things like coffee cups. This notebook is also printed using soy ink - all natural, no toxic nasties. $10, decomposition.com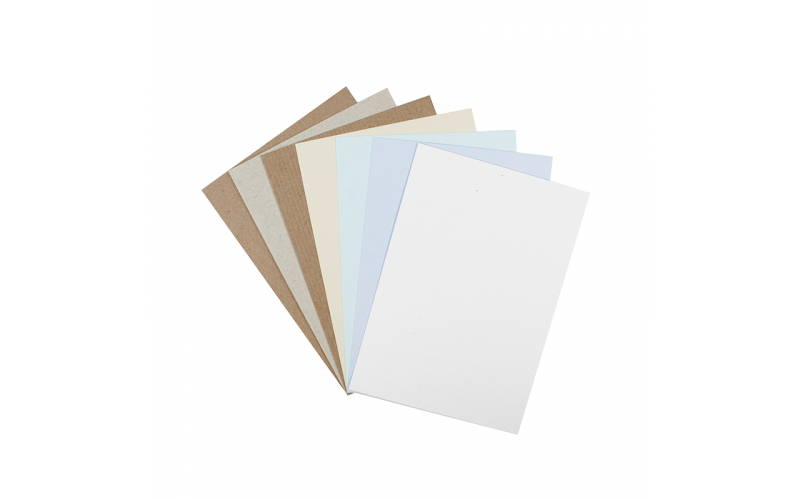 A4 100% Recycled Copy Paper
Ever thought to check how environmentally friendly your printer paper was? This 100% recycled paper fits the bill perfectly - it's made from recovered waste and is produced without bleaching, de-inking or any other harmful chemical processes. £8.51 for 500 sheets, eco-craft.co.uk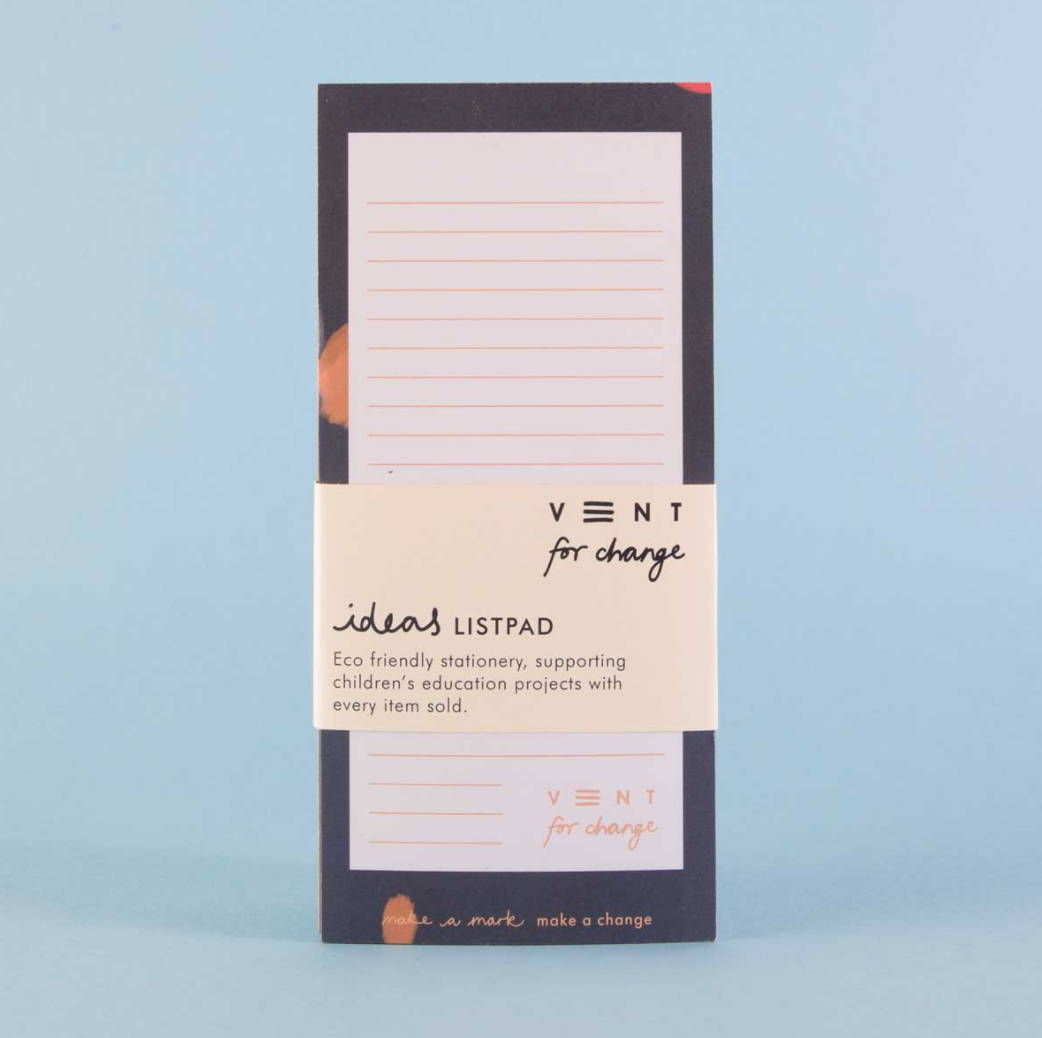 A5 List Pad
Another lovely product from VENT For Change, this list pad is 100% recycled and donates a percentage of profits to organisations improving education for children around the world, lovely. £4.49, protectheplanet.co.uk