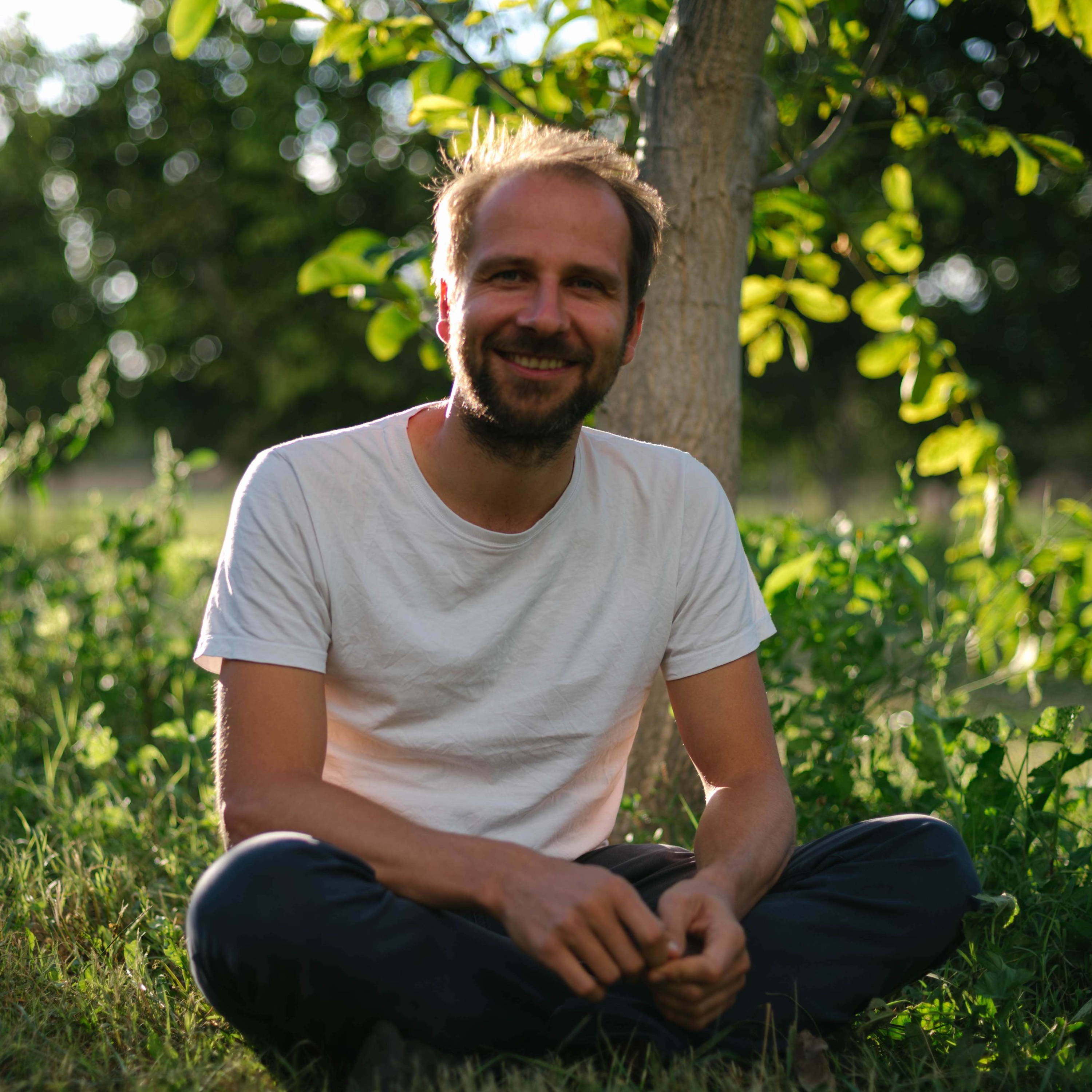 Meet The Brains Behind The Search Engine That Plants Trees
We spoke to Christian Kroll, founder of Ecosia, about how it began, his green business ethos, and the Ecosia x #TOGETHERBAND collaboration
By hannah rochell
13 april 2021
We're so excited to have collaborated with Ecosia, the search engine that plants trees, on our new Ecosia x #TOGETHERBAND collection. Together, we'll be planting trees on your behalf for every special edition band sold - 4 for every Mini band and 6 for every Classic. These trees will live in specially selected biodiversity hotspots all over the world, helping people, wildlife, the environment and local economies.
But buying a band isn't the only way you can get involved. Simply by switching your default browser to Ecosia, you can plant even more trees just by searching online. On average, an internet search on Ecosia removes 1kg of CO2 from the atmosphere, and is powered by 200% renewable energy. Ecosia is a not-for-profit business that dedicates 100% of its profits to climate action, with at least 80% going to tree-planting projects around the world.
So far since its launch in 2009, Ecosia has planted over 120 million trees in over 30 countries - you can keep track of the current number with the real-time counter on the homepage, and by creating an account you can see how many trees your own searches have generated. We caught up with Ecosia's founder, Christian Kroll, to find out more about how it all started, his green business ethos and the Ecosia x #TOGETHERBAND collaboration.
What was the inspiration that sparked the initial Ecosia idea?
My travels took me to Nepal and South America. In Nepal I tried to build a search engine that would finance development projects. The search engine didn't work out due to tricky conditions - like power cuts and slow internet - but the massive social inequality I witnessed stuck with me and fueled my determination to create a social business. In Argentina I witnessed environmental devastation on a huge scale, including massive soy plantations completely devoid of life and biodiversity. When I returned to Berlin I wove these experiences into Ecosia. From the start I knew I wanted to create a social business that would help to regenerate the environment and improve the livelihoods of people around the globe.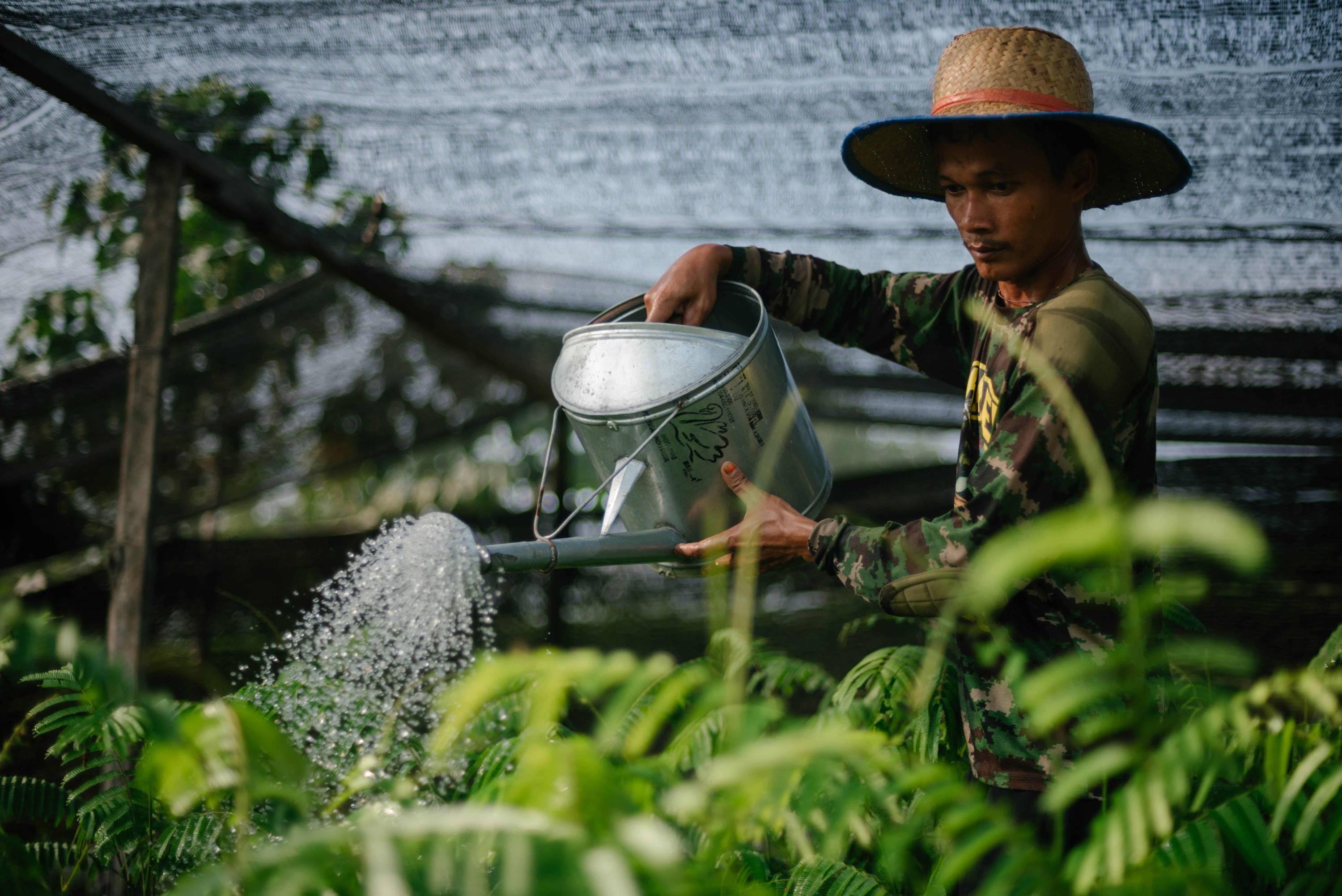 caring for saplings in Indonesia
When you speak to people who are a bit stuck in their ways, how do you persuade them to switch to using Ecosia as their search engine?

The great thing about Ecosia is how simple it is. Many of us search on the internet every day, so it's just a case of switching the tool you use. Plus you can immediately start to see your positive impact as your tree counter goes up. Add to that the other benefits of using Ecosia, like the fact that we are privacy-friendly, that we power searches with renewable energy, and that our trees are benefiting ecosystems and communities in over 30 countries…people switch and never look back.
Ecosia is all about planting trees - how do you decide what trees to plant and where?
We have an amazing tree team at Ecosia, led by our Chief Tree Planting Officer. They carefully choose local organisations to work with, ensuring the trees will be planted the right way in the right places, and that they will be monitored and cared for over time to have the best chance of survival. We focus on biodiversity hotspots and also consider where our trees will bring the best possible value to wildlife, communities and the environment. We have a really broad tree-planting portfolio, from mangroves in Madagascar, to forest corridors for chimpanzees in Uganda, to alternatives to palm oil monocultures in Indonesia. Last year we expanded to Australia for the first time following the devastating wildfires, restoring areas of subtropical rainforest. We also started planting in the UK, working with local charities to plant trees near hospitals, providing green spaces for key workers who are working around the clock during the pandemic.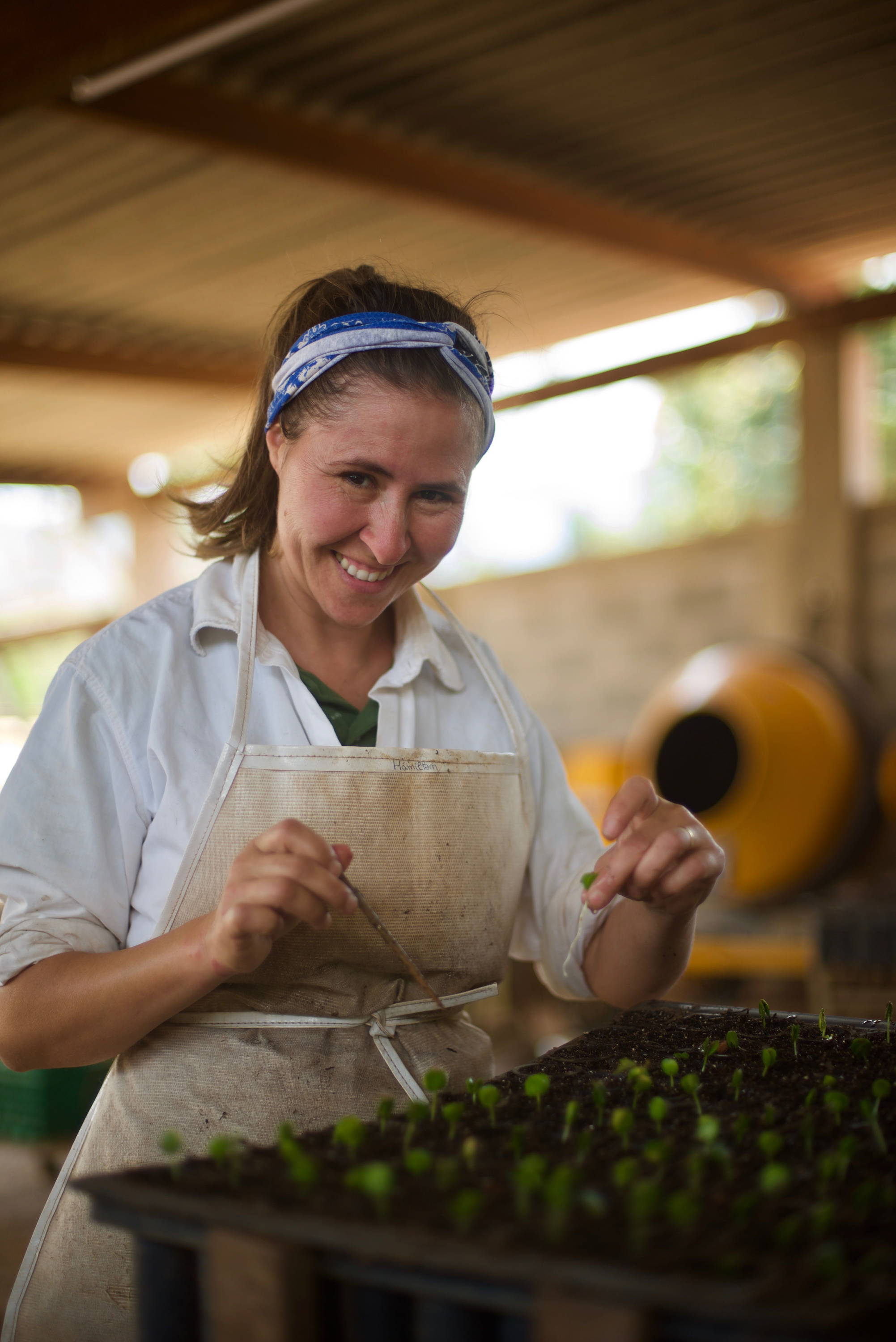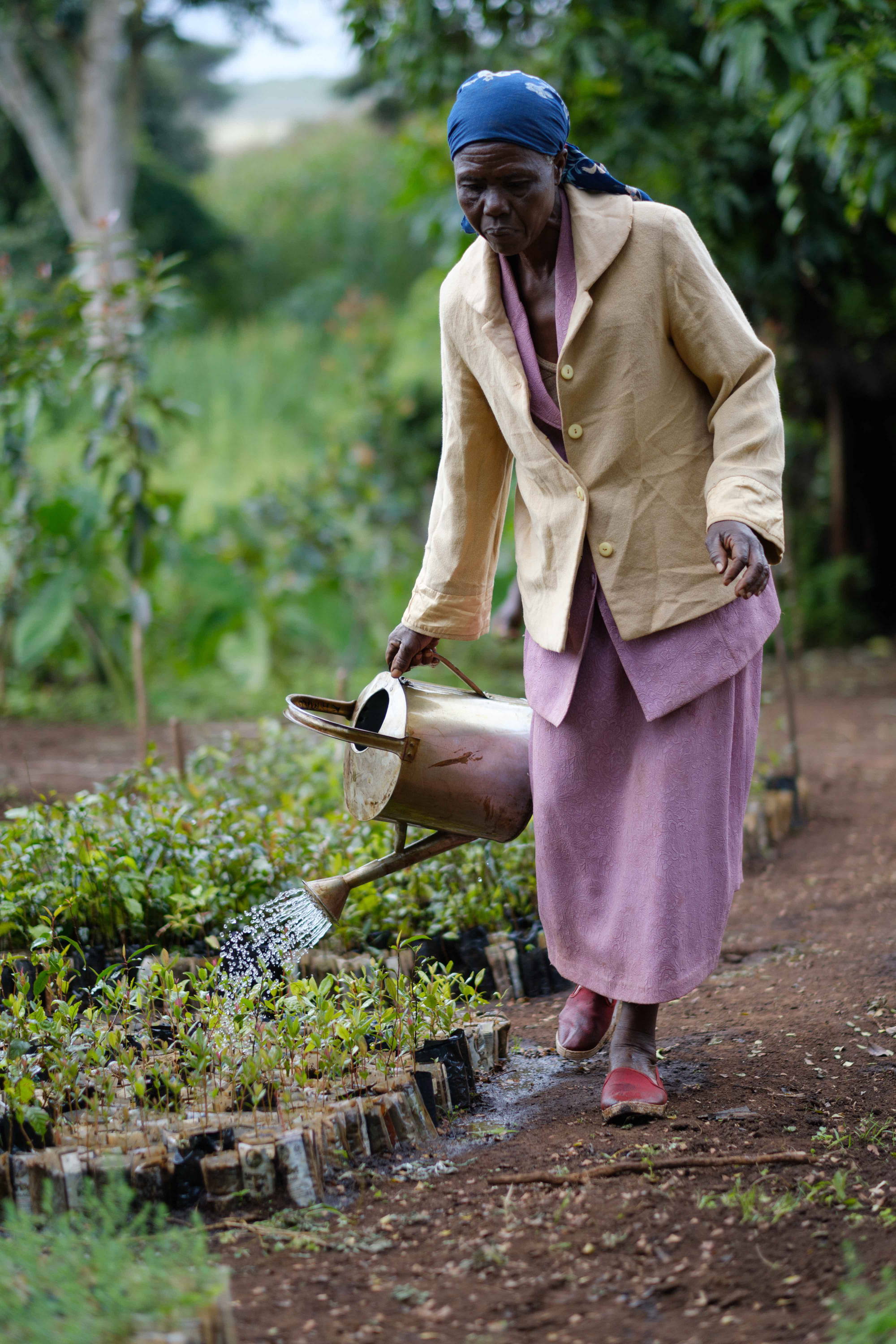 caring for Ecosia's trees in Brazil (left) and Kenya (right)
Why is it important for companies to do more than simply offsetting their carbon by planting trees, and can you explain how Ecosia does this?
Many companies use carbon offsetting for greenwashing and hide behind it so they can sidestep their responsibilities. Climate action needs to be at the heart of every company's strategic decisions. Recently many companies have pledged to become carbon neutral, but it's not enough - we need to go beyond that - and fast! Ecosia trees are not used for carbon offsetting and our green ethos runs right through our business. We're growing our portfolio of solar power plants, which already produced 335% renewable energy in 2020. Electricity for our Berlin headquarters comes from a local renewable provider, food for the office is local and vegetarian, and any unavoidable flights (e.g. to visit tree-planting projects) are offset with Gold Standard certificates.
Why has Ecosia collaborated with #TOGETHERBAND?
We're always looking to work with like-minded organisations. Together we can grow a formidable movement that will wake people up to the crisis and put more pressure on governments, policy-makers and companies to make change. The Sustainable Development Goals provide a strong framework for positive change, and it's fantastic that #TOGETHERBAND is working to promote and make them accessible for everyone. We're excited to share #TOGETHERBAND's mission with our users, and to reach new users for Ecosia which will ultimately help us plant more trees.