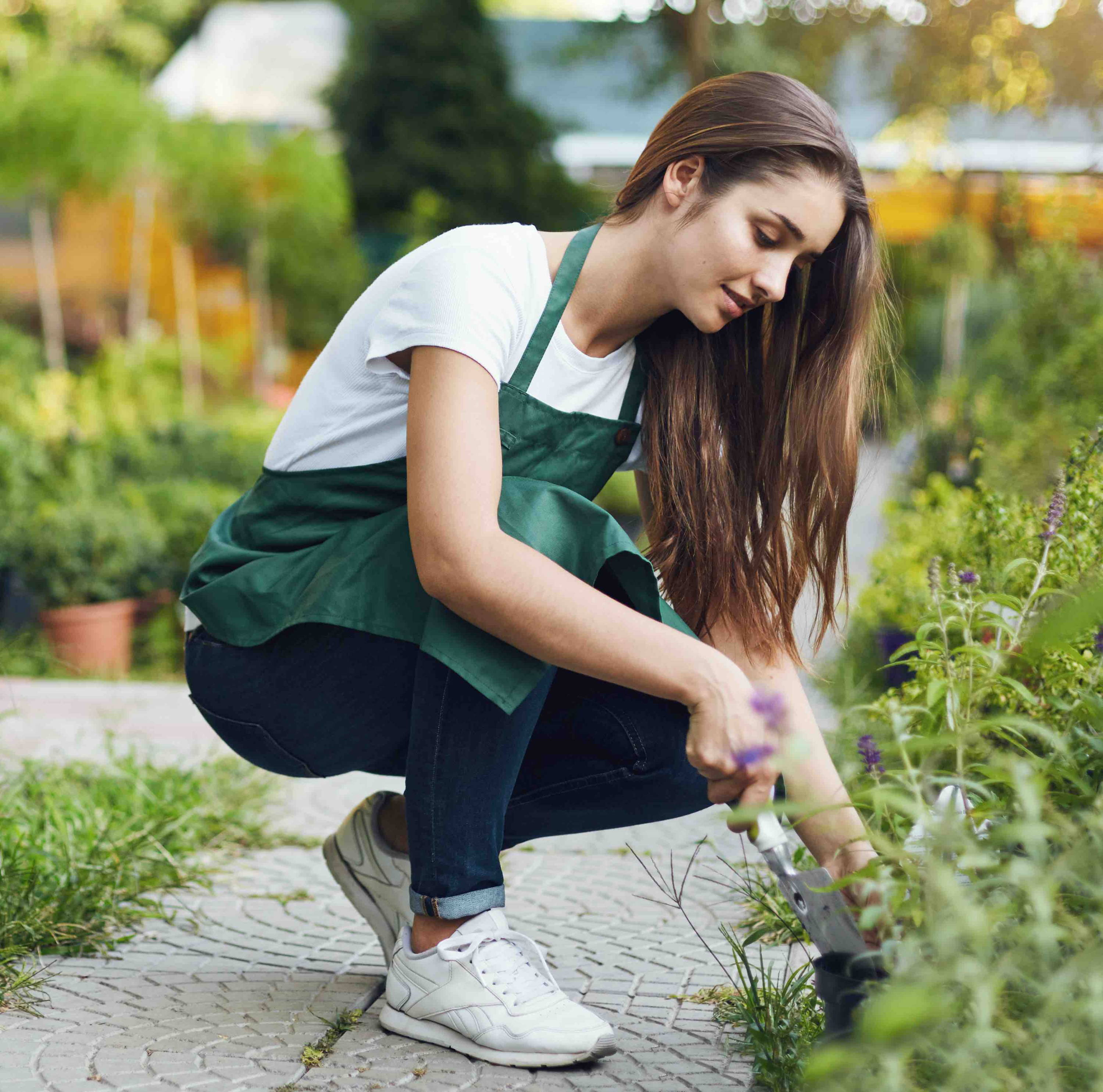 Goal 11: Sustainable Cities and Communities
10 positive lockdown habits to keep
We learnt to bake, bonded with neighbours and fell in love with our gardens. As lockdown lifts, here are some brilliant habits to hold on to
By emma elms
9 april 2021
Our lives changed beyond recognition in lockdown, with visits to the pub, shops and cinema becoming a distant memory, but there are some aspects of the past year we'd like to bring with us, once lockdown ends. Welcome to the 'new normal' – better for the planet and our wellbeing.

Over the past year, 64% of us have chosen to shop in our local community and 91% plan to carry on using small independents in the long-term, according to research carried out by Barclaycard last month.
Tom Cheesewright, one of Britain's leading futurists says, 'Echoes of this pandemic will be heard long after lockdown is lifted through a sustained shift in our buying behaviours. Changes we expected to happen over a decade have been condensed into a year.'
So why did the 'shop local' trend take off? Clare Bailey, founder of The Retail Champion, says it was a combination of us wanting to help local businesses to survive, the need to shop local when we couldn't access delivery slots or our usual supermarkets ran out of the basics, coupled with fears over the safety of shopping in large, busy stores.
And the benefits? 'For every pound spent locally 50-70% of that recirculates within the local economy,' Bailey explains. 'Farm shops and local butchers tend to work with local producers, so the carbon footprint of moving goods around is significantly lower too. Consumers get a better-quality product because it's fresher, in season and hasn't travelled for miles in storage.'
With everything closed, 'Let's meet for a walk' became the new 'Let's do lunch' – a habit 73% of us plan to hold onto, according to a survey by wellness brand Osena London.
The exercise app Strava found there were over six times as many walkers in London and the South East in February 2021, compared to the same time last year.
Post-lockdown, why not try a 'walking work meeting' to shake up your routine? Find out how else to make the most of your outdoor walk in our blog post here.
3. Connecting with nature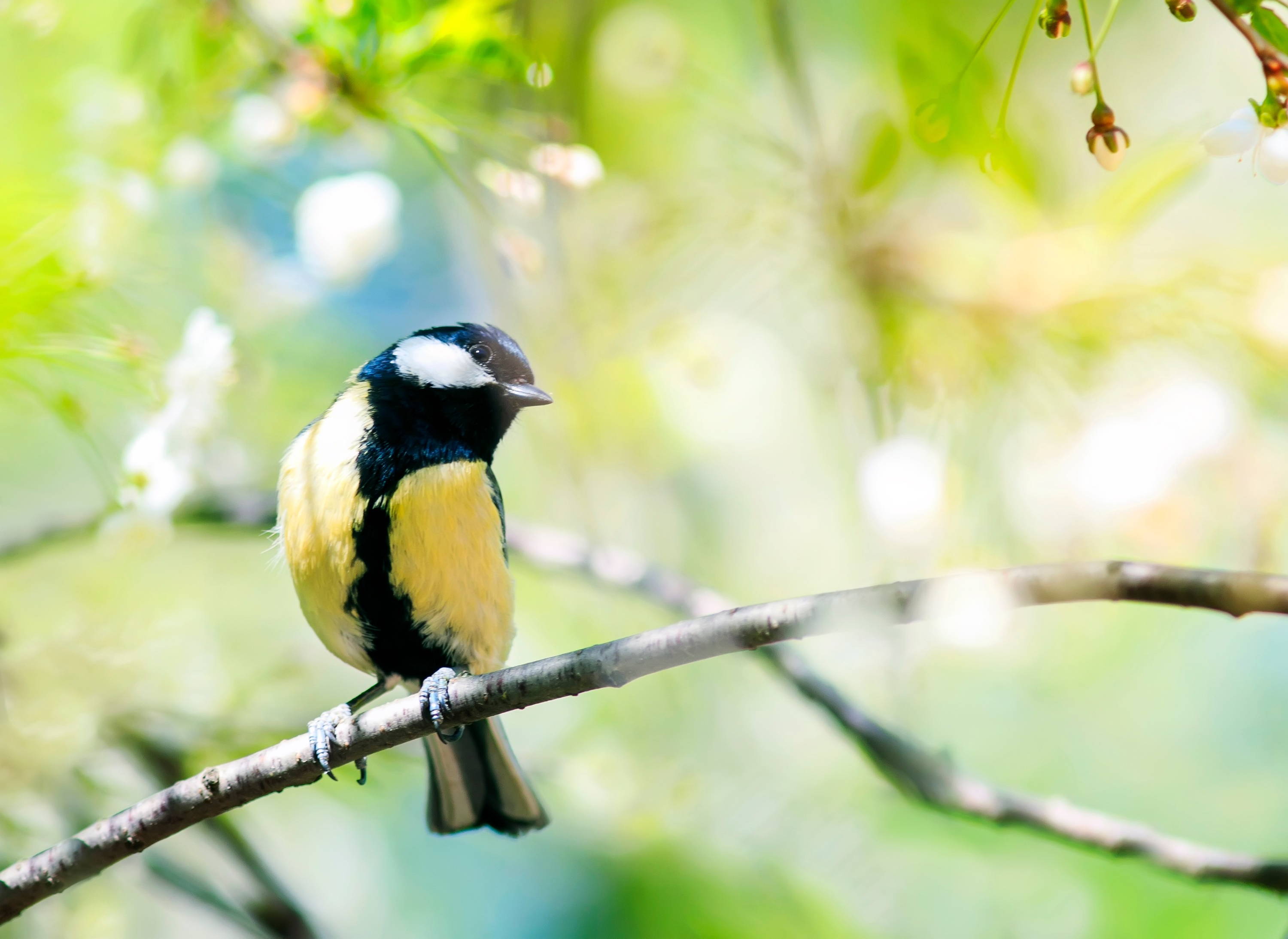 With more time at home, it was the first opportunity many of us had had to stop and appreciate the birdsong in our own back garden. Our daily walk also led to us rediscovering our local parks, countryside and wildlife.
During this stressful time, our closer connection with nature was invaluable for our mental health too. The number of UK adults with symptoms of depression doubled during lockdown, according to figures from the Office of National Statistics covering last June. Experts agree that spending time in green space or bringing nature into your everyday life can be an effective way to boost your mental wellbeing. According to the charity Mind, it can 'improve your mood, reduce stress and help you relax.' In fact, 'ecotherapy', which involves doing outdoor activities in nature, is a well-established form of treatment.
Whether you enjoy Forest Bathing, bird-watching or tending to your own garden, keep it up even after lockdown eases. Check out these incredible bird photographers on Instagram or bring the soothing sounds of birdsong to your desk via the RSPB's Birdsong radio.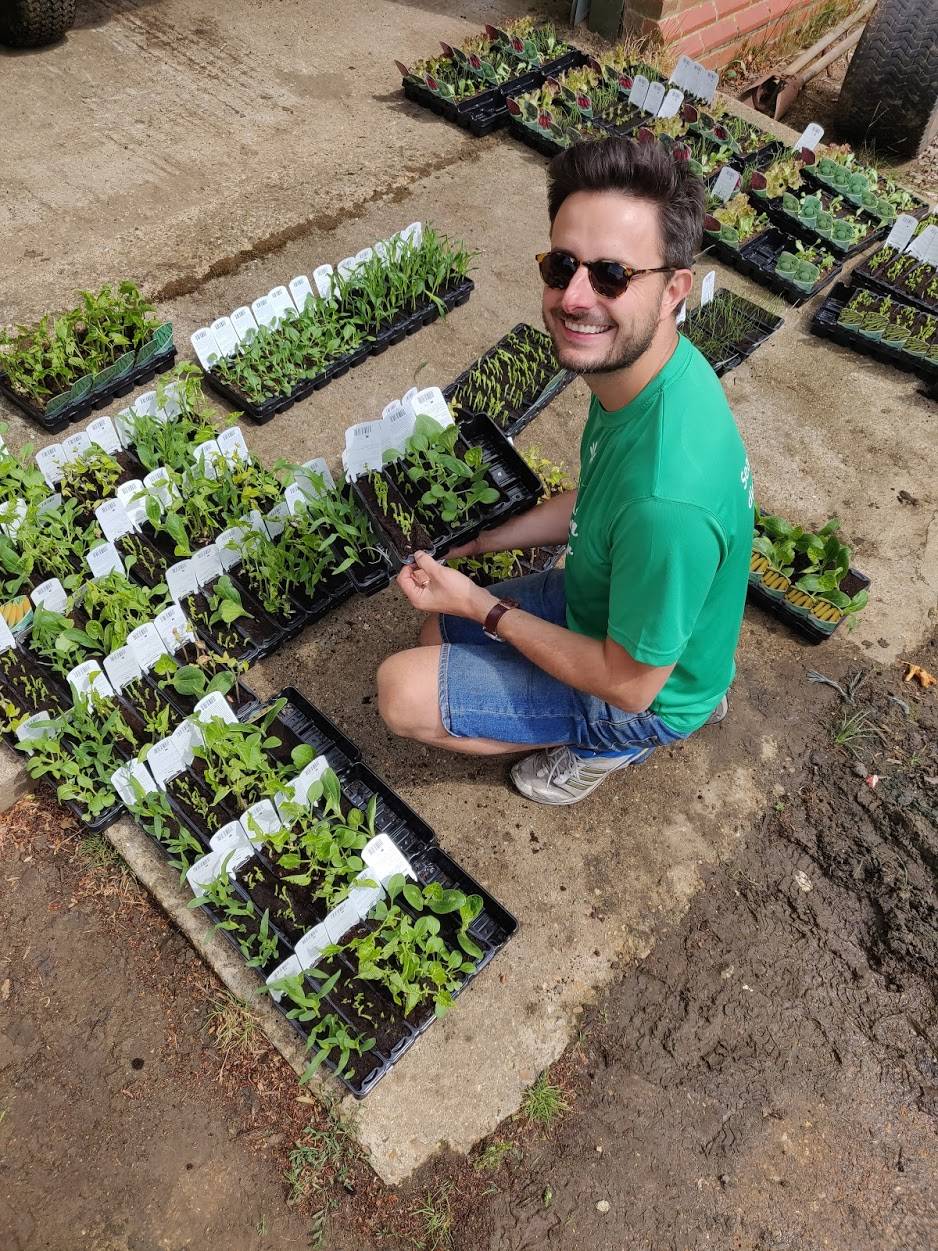 Ash Pollak, co-founder of DoorstepGardener.com
The pandemic sparked a global gardening obsession, with many growing their own produce for the first time.
'Nothing tastes better than a carrot you've grown yourself!' enthuses Ash Pollak, a London film director who co-founded the business DoorstepGardener.com during lockdown. 'Having a four-year-old son, it was such a pleasure watching vegetables and fruit grow, picking them and getting them straight into the kitchen ready to be eaten. There's a huge sense of pride when you make food from plants that you've tended and cared for.'
Given one in eight people in the UK don't have access to a garden – one in five in London – it's not surprising that applications for council-run allotments soared during the lockdown, despite 18-month waiting lists. Figures from the National Allotment Society (NAS) showed 40% of English councils saw a huge increase in applications last April, a month after lockdown began.
5. Befriending your neighbours
From the weekly Clap For Our Carers to your street's constantly pinging WhatsApp group, we've all got to know our neighbours better than ever. For many, this has been an unexpected bonus of lockdown – 71% of us say good neighbours have a positive effect on our mental health, according to the Halifax 'Community Counts' report – so let's make those friendships last. The study found two in five of us value good neighbours now more than at the start of 2020.
From offering to collect groceries for your elderly neighbours to the thousands of NHS Volunteer Responders, the pandemic has fostered a greater sense of connection, inspiring millions of us to 'give back', according to research by ICM. The study estimated that 12.4 million adults volunteered during the pandemic. Around a third (4.6 million) were first-time volunteers and 3.8 million of these planned to volunteer again, showing a clear shift towards a more selfless outlook.
An Oxford University study shows volunteers reap the benefits too, with boosted self-esteem and increased wellbeing, so keep it up! Check out Do-it.org for UK volunteering opportunities or keep it informal and see who needs help on your street.
For many the 'work from home' rule was a welcome shift. Juggling Zoom calls around home-schooling was undoubtedly tough for parents, but once schools and nurseries reopened, many noted the benefits of being home-based, such as achieving a work/life balance that wasn't possible when working in an office all day.
'Getting rid of the commute provided the perfect opportunity for us to use that saved time for either personal development or exercise,' says corporate wellness specialist Cate Murden, founder of PUSH, a wellbeing and performance company. 'Whilst there was always the risk of work 'spreading' over, being based at home allowed us the chance to adjust the day to suit ourselves. Setting up new routines and boundaries was crucial, but it meant we could prioritise our time to fit with our energy flow and daily commitments.'
A new report by YouGov and Microsoft entitled Work Smarter to Live Better found that almost nine out of ten employees said their businesses have adapted to 'hybrid working' (a combination of working from home and from a central office). As a result, over half revealed they now use their lunch break to focus on their personal life.
With the option to work from home continuing long-term, cities have seen a mass exodus of people moving to the countryside able to afford more space while retaining their salary. A survey last summer found that nearly half of Londoners planning to move were intending to quit city life.
Baking sourdough became a lockdown cliché, but for good reason. Keep up the habit with inspo from these fabulous 'bread influencers': Natalya Syanova, Kirsten Dennis and Blondie + Rye.
A survey by HelloFresh found a third of Brits believe lockdown will change their eating habits for good. Many of us finally had time to experiment with new recipes – and instead of eating separately, families rediscovered the pleasure of communal mealtimes.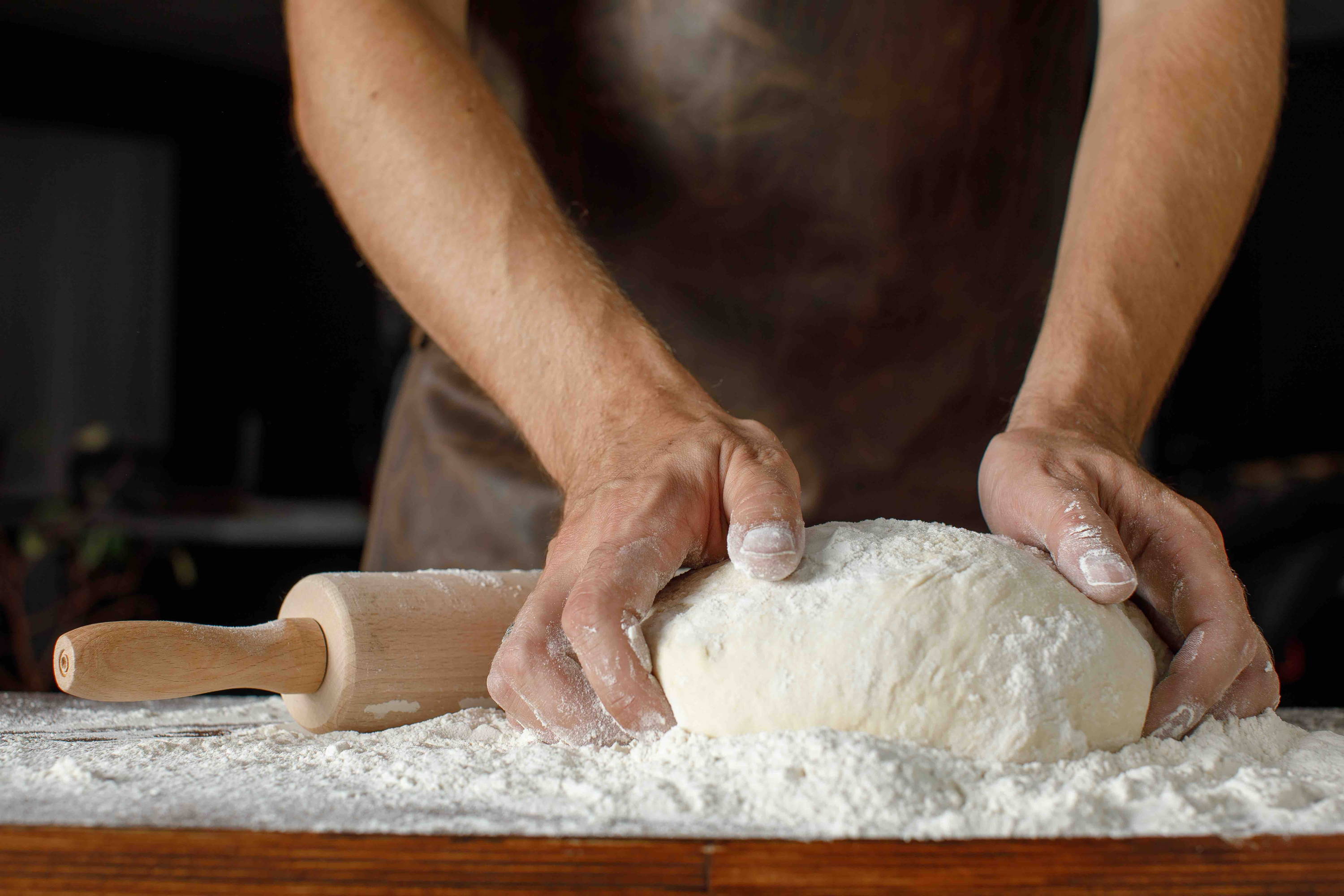 Over half of us started a new hobby in lockdown, rising to 85% of 18-24-year-olds, according to a study by the travel platform Trivago. Showing a new appreciation for the simple things in life, 20% of 18-24-year-olds said they'd taken up crafts and 13% of this age group started an art project. Across all age groups, 10% of UK women said they'd taken up sewing, knitting or needlework.
Studies show arts and crafts are fantastic for our mental wellbeing, helping us to achieve a pleasurable sense of 'flow', a term used by psychologists to describe that feeling of complete absorption in a task. The repetitive act of knitting has also been found to soothe a busy mind.
For inspiration for your next sewing project, check out #TOGETHERBAND's very own resident craft guru… designer Christine Leech at Sewyeah.
When we could tear ourselves away from Bridgerton, many of us used the extra time at home to learn a new skill or brush up on our cultural know-how. In the UK over two million of us learnt a new language and nearly one million learnt a musical instrument, according to research by StoryTerrace.
Now we're used to the joys of remote learning, why not carry on? Check out flexible courses in everything from Upcycling to Fashion and Sustainability at Future Learn.
Make the most of free virtual tours of the world's best galleries and museums too, from exploring The Louvre to checking out Van Gogh and Renoir masterpieces at LA's J Paul Getty Museum.