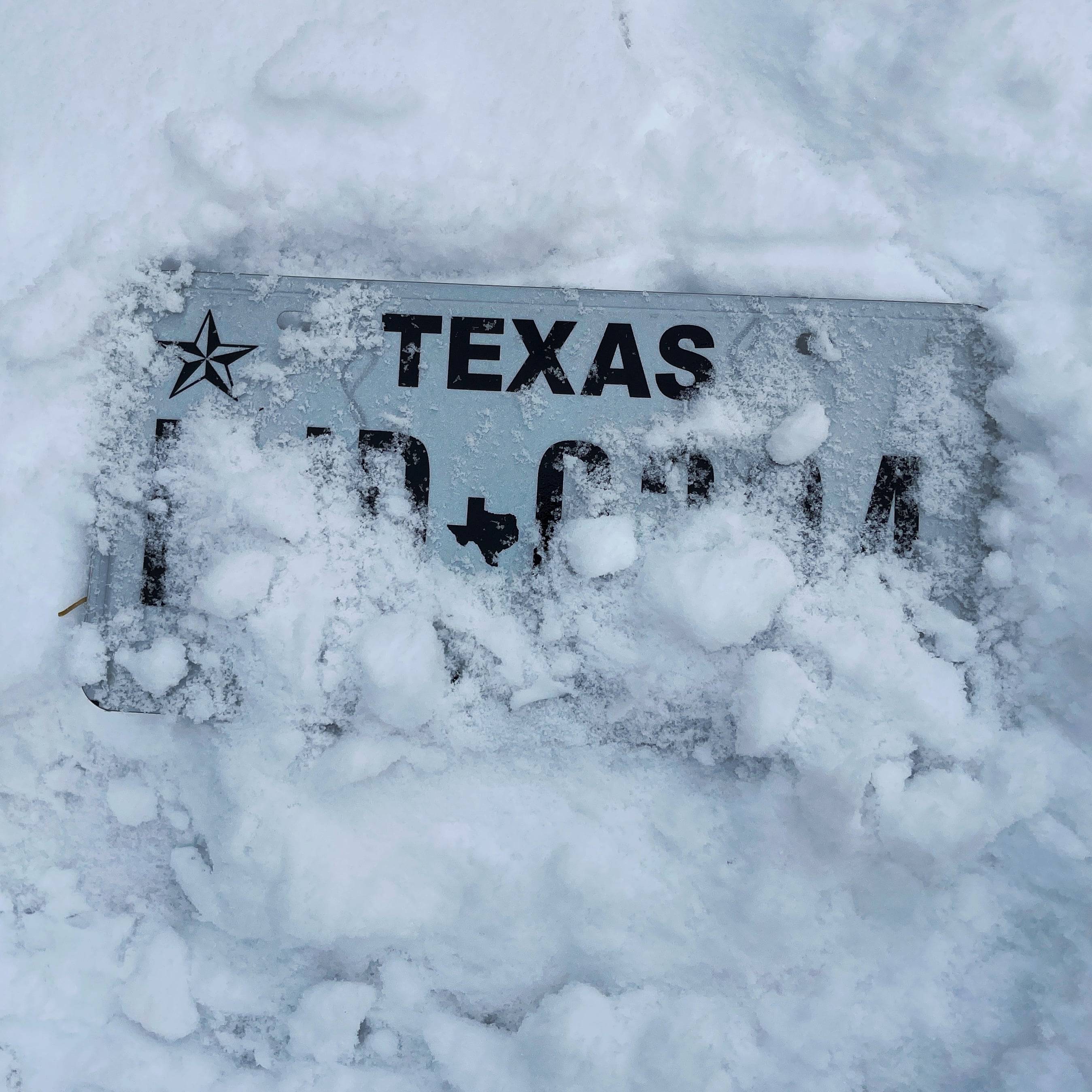 Goal 6: Clean Water and Sanitation
How sub-zero temperatures have caused a water crisis in Texas
From frozen water pipes to overwhelmed emergency services, freezing weather has left 12 million Texans struggling for clean drinking water
By Jessica jurkschat
19 february 2021
A historic winter storm has swept across Texas, killing 30 people and leaving millions without power or safe drinking water. On 12 February, Texas declared a state of emergency after hitting record low temperatures of -2°F (-18°C). In addition to statewide power cuts, water has been a critical issue in the state.
The freezing temperatures have left Texas's key infrastructure and pipelines damaged, compromising the state's drinking water systems. Residents who have always taken access to clean water and sanitation for granted are now having to face the reality of living without clean drinking water. Without any power to run water treatment plants, Texas officials fear water contamination across the state. They're not the only ones worried - Google searches for "Texas water parasite 2021" jumped a staggering 1,250 percent between Thursday and Friday.
To ensure safe drinking water, a 'boil water notice' was issued to over seven million people - a quarter of the state's population. The US Centers for Disease Control and Prevention (CDC) advised that all water, even if filtered, must be boiled before consumption.
As millions of people across Texas struggle without basic necessities like water and heat, sub-zero temperatures have also caused tens of thousands of water pipes to freeze and burst. Whilst some families have been lucky enough to keep their homes dry using buckets and shop vacuums, others have had to deal with collapsed ceilings and flooded apartments, making their homes unlivable and forcing them to seek shelter elsewhere.

Water pressure has fallen across the state, thanks to frozen pipelines, wreaking havoc in everyday life. Some Texan residents have been getting creative and relying on melted snow or swimming pool water to wash their dishes or flush the toilet.

Emergency services have been especially hit by the state's low water pressure. On top of the COVID-19 pandemic, hospitals now need to deal with dwindling supplies and water restrictions. Some Texas hospitals have had their heating systems fail due to the lack of water pressure and as a result, have been forced to discharge or transfer their most-in-need patients to other facilities.

The low water pressure can severely impact hospitals' ability to perform basic functions, beyond flushing toilets. Many larger hospitals rely on water for power which is crucial for maintaining air flow and cooling many medical devices. Without a steady water supply, hospitals around the state have been told to postpone all non-emergency procedures, leaving vulnerable patients at risk.

Firefighters around the state are also having to rethink how to tackle a major fire, should an emergency arise. With frozen pipes and diminished water pressure, many fire hydrants around the state are unreliable. Fire trucks are only equipped with enough water to tackle a small fire so stations need to be ready to travel across their usual jurisdiction and scramble across the city in the event of a large fire.

Thankfully the worst of the storm has moved through Texas and temperatures are set to rise above freezing point at the weekend. The record-breaking temperatures have shone a light on the vital role water plays in daily life. Not only do we need water to drink, bathe and clean, we also need it to heat and cool our homes and businesses. Texas will need time to heal from the historic winter storm. If you have the resources, here's how you can help.

Donate to a Mutual Aid Fund (Venmos: @austinmutualaid, @feedthepeopledallas, @mutualaidhou)
Use the hashtag #LoveThyNeighbor to support the Austin Urban League's efforts to raise funds for shelters
If you're in Texas, drop off food, clothing and water at a Salvation Army centre
Call (512) 305-4233 if you need a Warming Centre. Spread the word!
For millions of people all over the world clean water is a limited resource.
Show your support for UN Goal 6: Clean Water and Sanitation by wearing a Goal 6 #TOGETHERBAND and join our community of ambassadors who support this crucial UN Goal.
100% of profits from the sales of #TOGETHER products go to charities that advance the Sustainable Development Goals. Find out more here.