This Girl Is Fighting Cancer With Talk And T-Shirts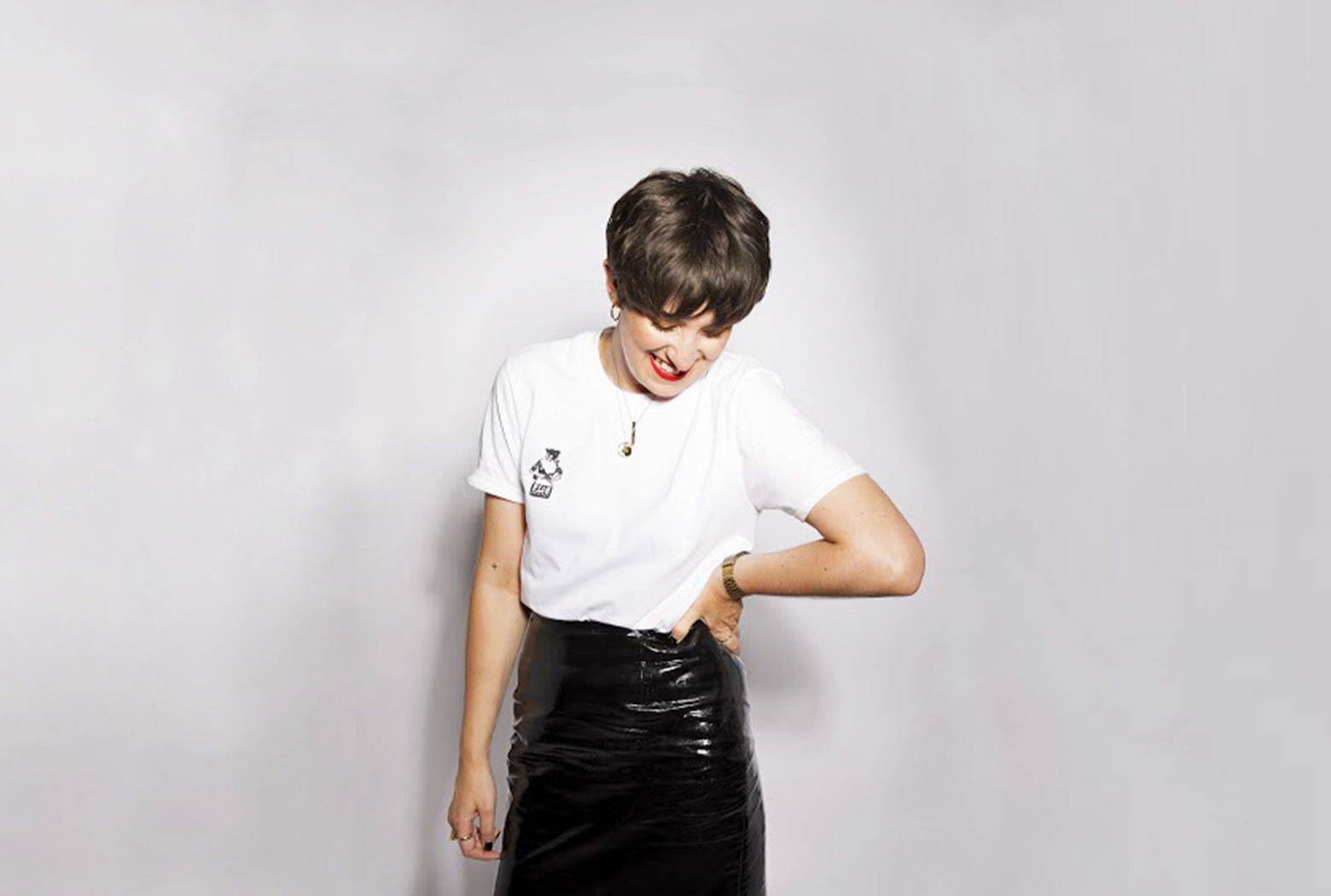 all photography by holly mcglynn
Lauren Mahon, AKA Girl vs Cancer, was diagnosed with breast cancer aged 31. Three years on, she's completed her treatment and is tackling cancer head on with her charitable 'Tit Tees', an award-winning podcast, and an infectious attitude to boot. We caught up with her to find out why she's so passionate about supporting Goal 3: Good Health and Well-being.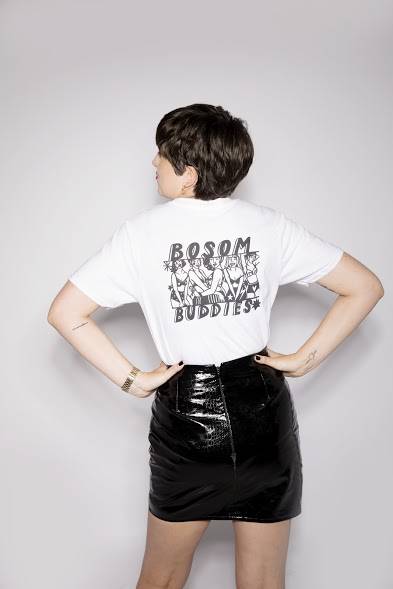 lauren wearing one of her charity t-shirts
Tell us about your cancer diagnosis - it must have been a shock as such a young adult?
I always describe it as being like a bereavement, because you kind of mourn the life you were going to live and now you don't know if you're going to have one. When I found quite a big lump in my boob I just assumed it would be a cyst. No one had ever told me that cancer was a risk, no one had ever told me to check my boobs - it happened to older people, it was just something that I thought I didn't need to worry about. When the breast clinic said I had to have a biopsy I knew in my heart that something wasn't right. I left in a bit of a daze, and the results showed I did have cancer. It was a huge shock.
Since your own experience, what advice would you give to other young adults?
I want my peers to know their own body. I want them to know it like the lyrics to Hotline Bling! I think as young adults we're all so busy, we're all so stressed, we're all partying all the time and we're probably not paying attention to our body. It doesn't necessarily have a lot of time on its own to know what it feels like to be normal. That's what I realised about my own body. I know most of my cancer was caused by hormones but I also wasn't looking after my body very well at all, and maybe my body wasn't paying attention to the cancer for me. I wasn't checking my breasts and if I had been, I probably would have spotted it a lot earlier.
Tell us why you started the Girl vs Cancer blog
It was just a really a conversation I needed to have with someone that I couldn't find, so I had it with myself. I wanted someone that talked my language, like "this is shit, you're going to snot all over the floor, and this will happen and that will happen, but don't worry". Originally it was to change the perception of what I was about to go through, because I think people think they know what cancer is, and they don't. I definitely didn't. I also didn't want anyone to have pity on me. I wanted to show that I'm still me with this disease. I never expected it to become a community and charity T-shirt business as it has done. It's all a bit mad!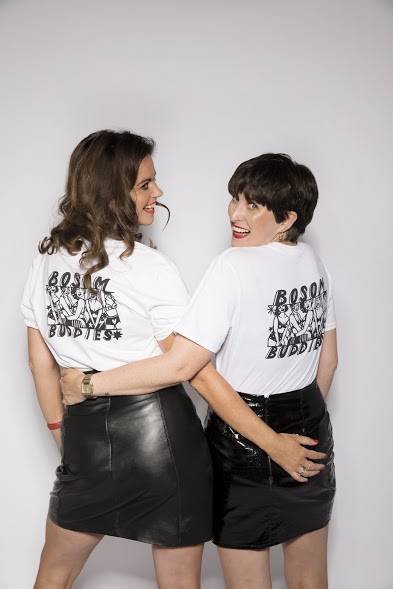 lauren mahon with deborah james
You suffer from anxiety - how has having cancer affected your mental health?
Before I got ill I knew how to look after my anxiety; it was low level, just kind of there in the background. With health anxiety, you have these irrational fears and you have to say to yourself "don't be silly! It's nothing to worry about!" and you talk yourself out of it. And then all of a sudden the fear isn't irrational because it's true and it's happening. It's a legitimate fear. When I'd have a scary thought about the treatment I'd acknowledge it and go "you're scared, you're allowed to be scared". And then I had to distract myself from it because if I'd freaked out it would have made the whole process a lot harder. Nothing was going to change it. I had to go to chemo because I wanted to live.
Do you think there's enough support for young cancer survivors who are, like you, going though the medical menopause?
No-one ever really tells you about how all consuming and life changing it is because no-one will tell you it's going to happen. There may be more information than there used to be but they're closing down all our mental health support. They're closing down menopause specific clinics and there's a real lack of holistic treatments like acupuncture on the NHS. So what's happening in the world of social media is that we are finding our peers to support each other. Which is lovely, but it's a real shame.
How did you become a broadcaster with the You, Me and The Big C podcast?
My co-presenters Rachael Bland and Deborah James and I were all following each other's cancer journeys online. And when I launched my website Rachael [who was a presenter on BBC Radio 5 Live] reached out to me with an idea for a podcast. She said there was a real need for this conversation and I completely agreed. Because you can have these conversations on the internet but how about actually being in a room and talking about it? In the beginning it was chaotic - I was still in treatment - but it was really cathartic for us all and I didn't realise how far reaching it would be.
You, Me and The Big C won the TRIC Podcast of the Year in March, but sadly Rachael died in September 2018. It must have been difficult to accept the award without her.
It was really bitter sweet. It's really amazing to be able to talk to people and support people, not just people who are going through cancer treatment, but families and friends. But Rachael couldn't be there. It felt weird picking up an award without her when it she was the captain. You know those people come into your life and they change it forever? That was Rachael Bland. I owe her everything. I'm just really gutted that she's not here to enjoy it with us.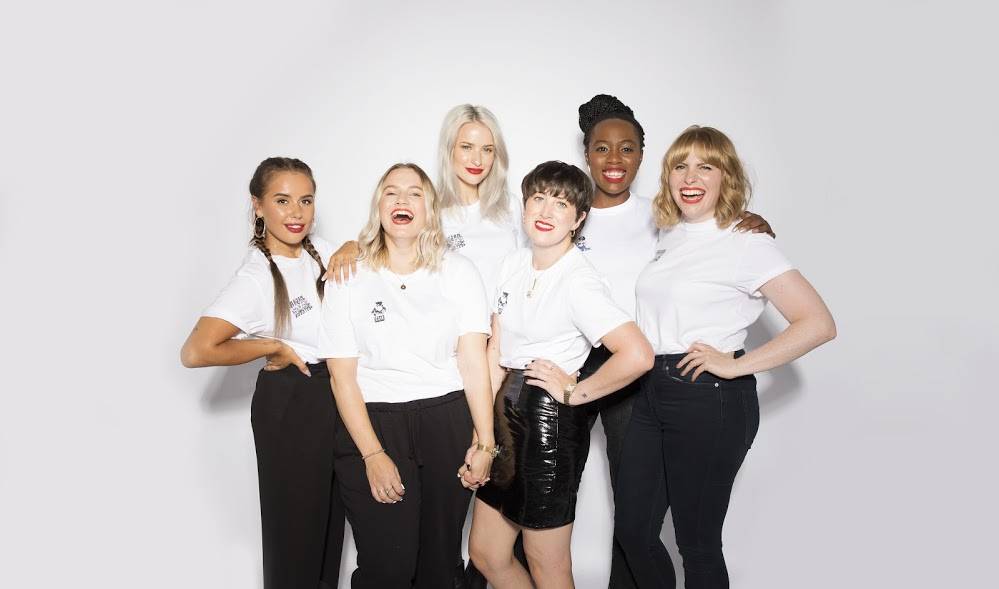 lauren and social media influencers promoting girl vs cancer t-shirts
What's next for you?
In terms of You, Me and The Big C, I desperately want to take it out on the road to meet people and do something live. Whenever we go and do any kind of talk we are met with a sea of people afterwards who have had the same experience. I want to create a safe space for people where they can come and talk to us. I want to get that real life connection with Girl vs Cancer, too. I want people to find their tribe like I did, and I want to do it in a way that's really cool and fun and not what you expect cancer to be. Because we are not cancer, you know? We have cancer. Cancer does not have us.
Tell us why you are supporting #TOGETHERBAND
Getting people talking about something and supporting each other is a good thing. Especially with childhood cancer because people don't really know or talk about it much at all. So for me it's spreading that awareness and spreading some light, because you see so many desperately sad things with cancer. To come together with really prominent people and show support for you guys and what you do is important to me.
Who will you be sharing your second #TOGETHERBAND with?
I'm going to give it to Deborah James. I had cancer and I'm in recovery and hopefully a survivor for a long time. But Deborah is in treatment and we know that her statistics are very low. She has children and she has a very different experience of this than I do, so I'd like to shine a light on Deb. And I'd like her to be able to pass it on to someone else when she feels the benefit of it because considering the situation she's found herself in and the treatment she's gone through... she is hurricane Deborah! I don't know how she does it. And talking about health and well-being, look at Deborah James. Yeah, she has cancer but she's living life to the fullest and I want people to see that. Know that you can still be you.
Read Lauren's blog and check out her T-shirts and sweatshirts here, and listen to Lauren and Deborah on You, Me And The Bog C here. You too can support Goal 3: Good Health and Well-being by buying one of our #TOGETHERBAND packs here. Profits for this Goal go to World Child Cancer, which aims to give equal access to the best possible treatment and care for every child with cancer.