Book Club: Good Health and Well-being
Here's our next pick of books from an inspiring selection of health changemakers...
A Woman of Firsts: The Midwife who Built a Hospital and Changed the World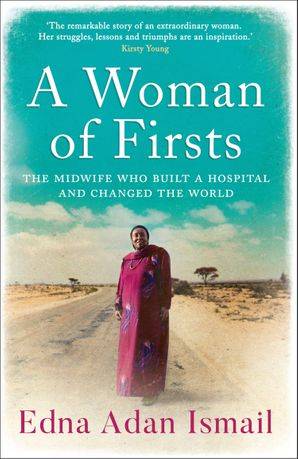 Author: Edna Adan Ismail
Why you'll love it: Edna was Foreign Minister of Somaliland from 2003 to 2006 and is the director and founder of the Edna Adan Maternity Hospital in the capital of Somaliland. As a survivor of FGM, she is also an activist for the abolition of the practice. Edna not only was the first practising midwife in the country but built the hospital herself and had a stint as the First Lady when she married Muhammad Haji Ibrahim Egal. So you can imagine how incredible her life story is.
What you'll learn: About the trials and tribulations of working in a high-intensity hospital, as well as the glitter and glamour of being First Lady, war and corruption, and even 1950s London. Edna is in her ninth decade; this book spans it all and makes you wish you could have experienced a portion of her life.
Pertinent quote: "I can't recall the exact moment when I decided that I would one day build a hospital, but I do know I had a very clear idea of how it would be run."
The Stranger on the Bridge: My Journey from Despair to Hope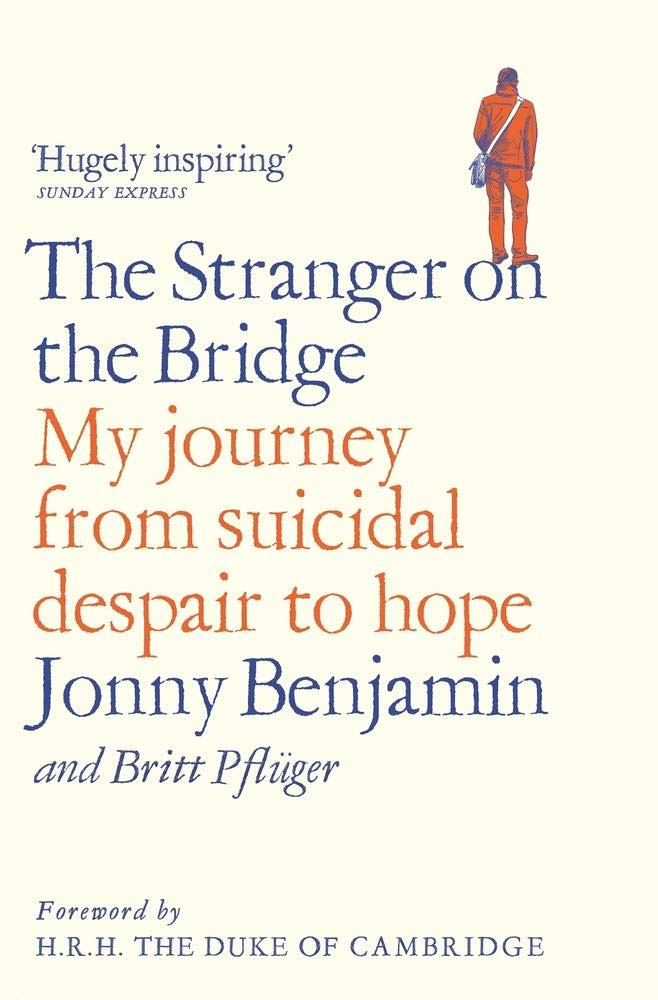 Author: Britt Pflüger and Jonny Benjamin


Why you'll love it: In 2008, Jonny was about to take his life on Waterloo Bridge when a stranger stopped to talk to him, saving his life in the process. Six years later, Jonny campaigned to locate the stranger - Neil Laybourn - and was successful. His journey both publicly and mentally to find Neil is written about alongside extracts from diaries that he has kept since the age of thirteen. This brave memoir details Jonny's journey with schizophrenia, eating disorders, hospitalisation, as well as his Jewish upbringing and being gay.
What you'll learn: Advice on self-care through mindfulness, that school curriculum needs to include more on mental health and the kindness and compassion of humans.
Pertinent quote: "On the UK curriculum PE is compulsory, so why not mental health? Once again, there is no parity: mental health appears to be less important than physical health."
F*** You Cancer: How to face the big C, live your life and still be yourself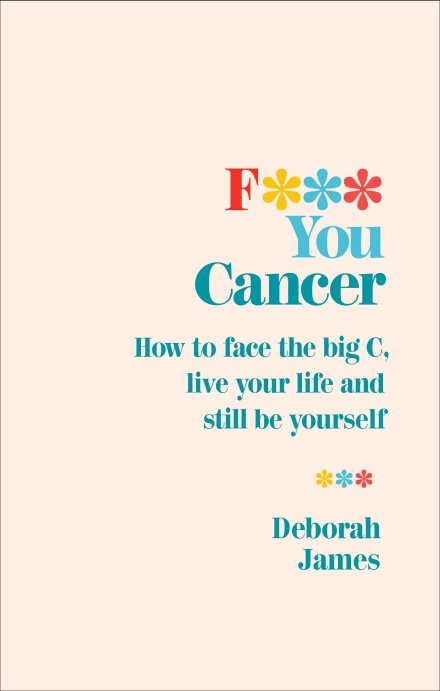 Author: Deborah James
Why You'll Love It: Faced with a cancer diagnosis, your life comes shattering down. The disease becomes all-encompassing and takes over every aspect of your life. This is exactly what happened to Deborah when she was 36 and at the height of her career as a Deputy Head Teacher. However, this book is about not letting it take over and instead, living your life to the fullest. A fresh take on what is usually the most terrifying thing anyone can face.
What you'll learn: How to feel the best you can, practical knowledge about chemo, side effects, anxiety and suggestions for talking to your children. All of the things we need to know yet aren't on the NHS website.
Pertinent Quote: "If I live to my five year cancer anniversary and my 40th birthday, I will be one of the 9% who do. But I'm not 'beating cancer', I'm learning to live with it."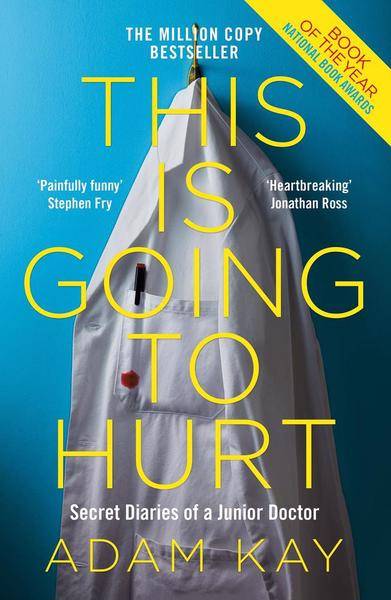 Author: Adam Kay
Why you'll love it: This book chronicles extracts from Adam's diaries during his tenure as a junior doctor. The book somehow manages to be both funny and poignant, while giving a real insight into the workings of an NHS hospital. Adam was faced with some shocking encounters within the obstetrics and gynaecology department [the specialism Adam chose], yet as a comedy writer, he manages to turn the most horrifying of situations into comedic prose. This is balanced with a number of sad stories too, including the one which led to Adam's decision to leave healthcare.
What you'll learn: About the brutal hours, shocking pay, and an everlasting shortage of staff that junior doctors are subject to. And the crazy array of objects that people put into their orifices, as well as to be extremely grateful for the UK's National Health service.
Pertinent quote: "As the patient flailed around, resisting this awful thing going down his throat, the blood jetted everywhere: on me, on Hugo, on the walls, curtains, ceiling. It was like a particularly avant-garde episode of Changing Rooms."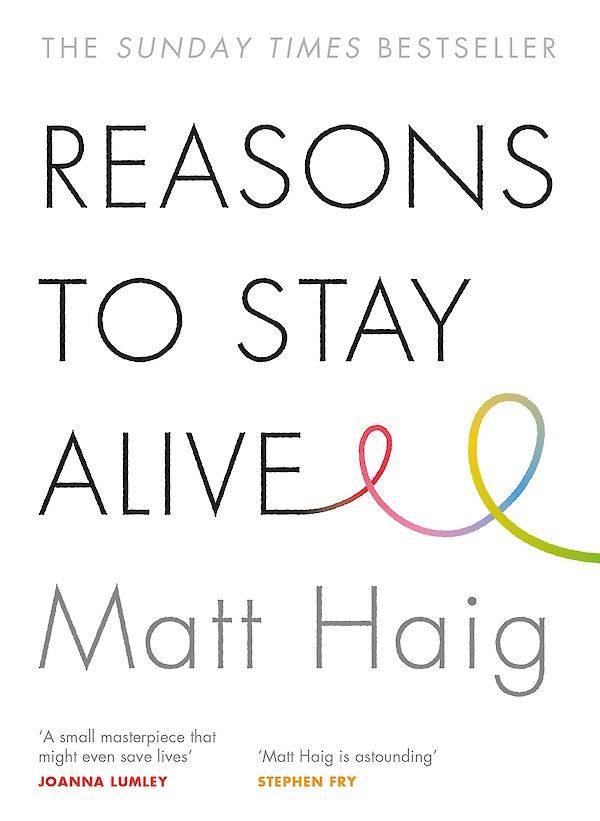 Author: Matt Haig
Why you'll love it: Whether you have suffered from mental health problems or not, this book is a must-read. Haig details what it is truly like to be a human and simply have a mind. As well as talking about the struggles of being depressed he also talks about what it is like to be an overthinker, how to find the light on the other side and thrive in the life you have. This book is short, and so is digestible for everyone – each chapter only spans two or three pages.
What you'll learn: There are a number of listicles which add a light-hearted take to the serious material, teaching us things such as: what you think during your first panic attack and what you think during your 1,000th panic attack, things people say to depressives that they don't say in other life-threatening situations, things that have happened [to Haig] that have generated more sympathy than depression [eczema].
Pertinent quote: "Wherever you are, at any moment, try and find something beautiful. A face, a line out of a poem, the clouds out of a window, some graffiti, a wind farm. Beauty cleans the mind."
Love Is the Cure: On Life, Loss, and the End of AIDS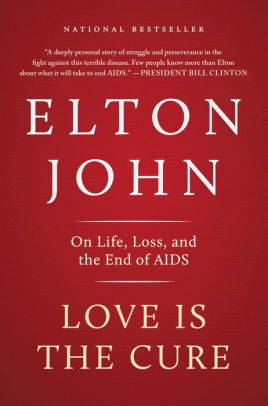 Author: Elton John
Why you'll love it: This is an approachable look at the AIDs epidemic and details the huge problem of stigma. Most of the people who contract the disease are those who are not viewed as equal in society - homosexuals, sex workers, drug users - which results in a vicious worldwide view. Elton believes that if there is more respect, people will not be hiding in shame and instead will receive treatment: ultimately, that through love the pandemic will be improved.
What you'll learn: A highly researched book offering lots of stats on the disease, we also gain insights into Elton's struggles with addiction, how many of his friends have sadly died, and how this led to his advocacy work.
Pertinent quote: "AIDS might as well stand for "Appalling Indifference to the Disenfranchised in Society."
You too can support Goal 3: Good Health and Well-being by buying one of our #TOGETHERBAND packs here. You'll receive two bands - one to wear and one to share - to help spread the word about the Global Goals and raise money to support projects that directly relate to the Goal.