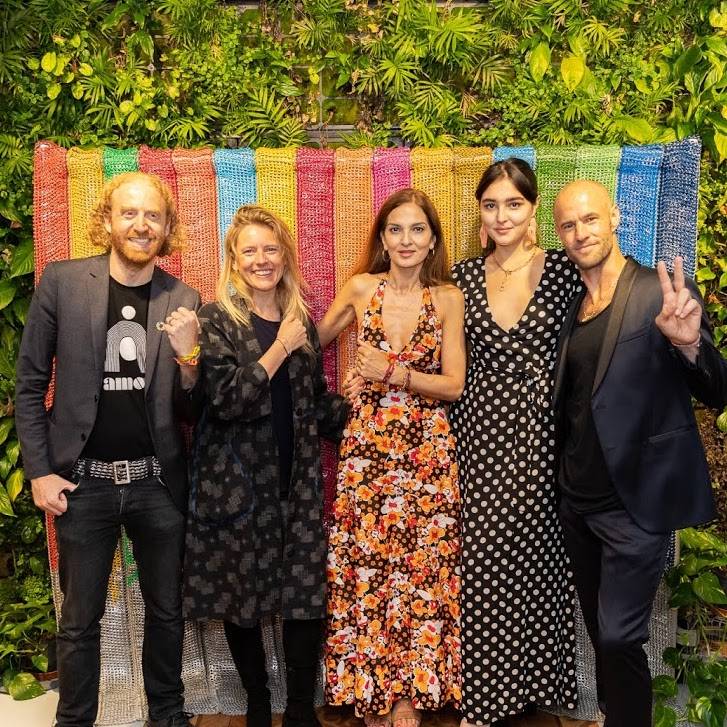 Goal 12: Responsible Consumption and Production
CELEBRATING LONDON FASHION WEEK
See who joined #TOGETHERBAND at The Conduit London in celebration of the UN's 17 Global Goals for Sustainable Development
By Jessica jurkschat
13 september 2019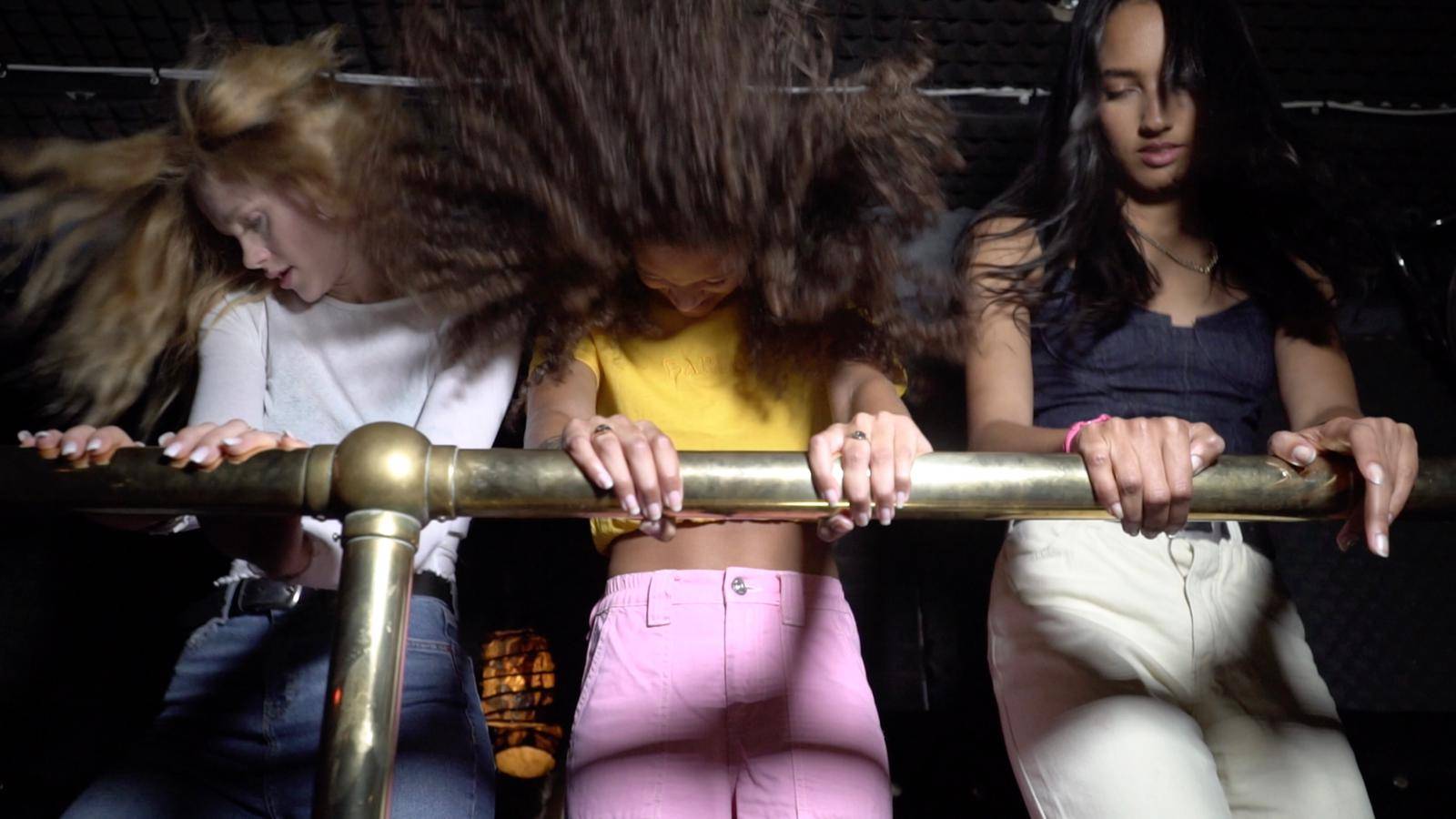 On Thursday night #TOGETHERBAND held a party at The Conduit London to celebrate our collaboration with Models 1 to help raise awareness for the UN's 17 Global Goals for Sustainable Development. Guests included CEO of the British Fashion Council, Caroline Rush; chef and author, Jasmine Hemsley; and actress Chantel Riley, who danced to a set by DJ FEMME.
Co-founders of #TOGETHERBAND, Oliver Wayman and Cameron Saul, gave rousing speeches about the power of coming together and how we should celebrate the fashion industry's sustainability awakening. "It's easy to focus on what's wrong and it's almost impossible to avoid in our hyper-connected world, but if we are going to drive transformation, it's imperative that we change gear and focus on solutions." said Cameron.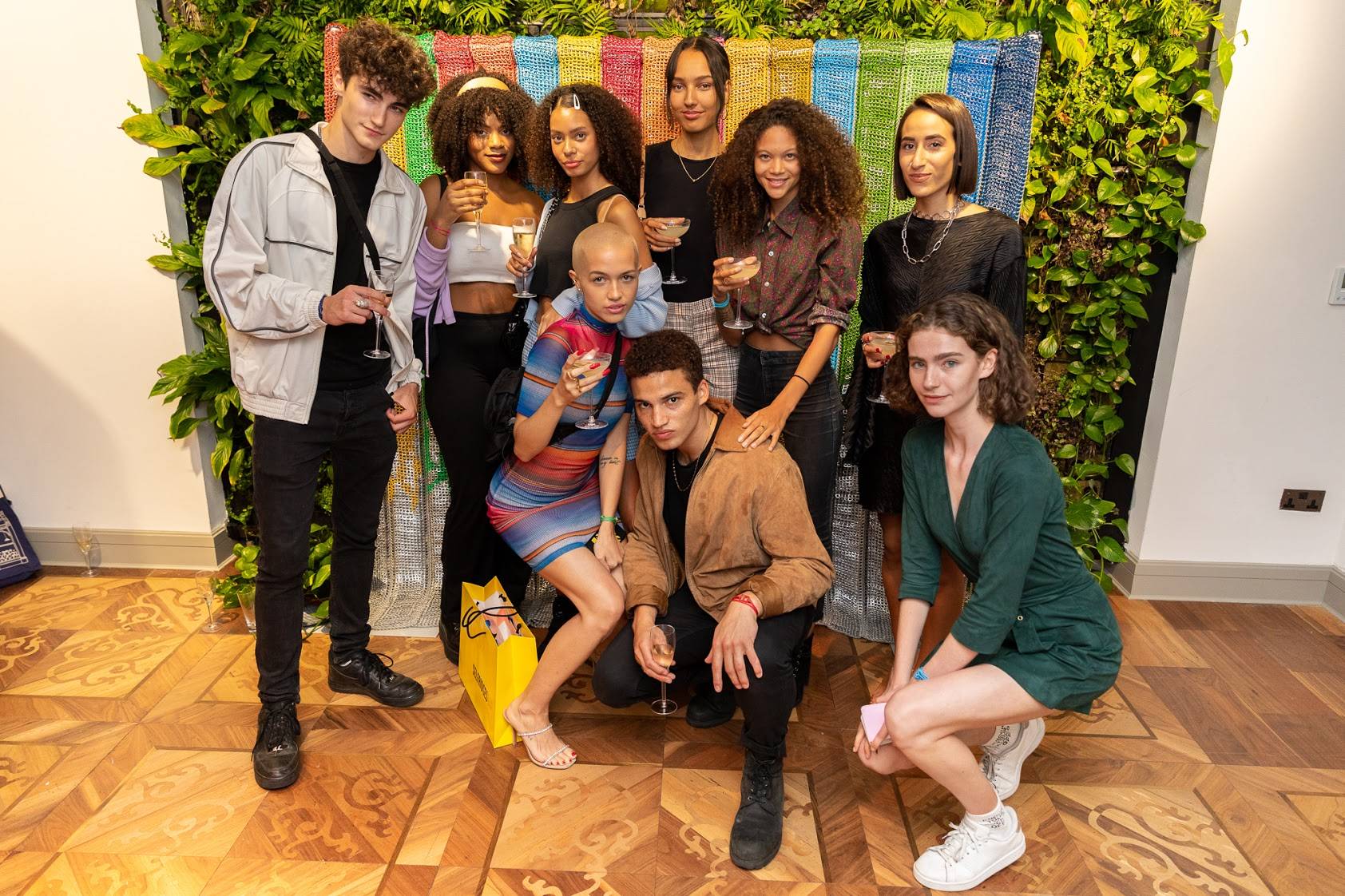 So can fashion week help with the Global Goals? These 17 facts demonstrate how.
GOAL 1: NO POVERTY
14 million garment workers are paid only just over the minimum wage which itself is less than half a living wage (source: Common Objective)
GOAL 2: ZERO HUNGER
Non-organic crops like cotton degrade soil, which could lead to a 30% reduction in food production over the next 20-50 years (source: Sustain Your Style)
GOAL 3: GOOD HEALTH AND WELL-BEING
23% of all chemicals produced worldwide are used for the textile industry (source: Sustain Your Style)
GOAL 4: QUALITY EDUCATION
11% of the world's children can't go to school because of interference from work, many in the textiles industry (source: International Labour Organisation)
GOAL 5: GENDER EQUALITY
80% of garment workers are women (source: Sustainable Fashion Matters)
GOAL 6: CLEAN WATER AND SANITATION
It takes 2,720 litres of water (as much as you'd drink in 3 years) to make one T-shirt (source: Refinery 29)
GOAL 7: AFFORDABLE AND CLEAN ENERGY
It has been estimated that the global production of textiles emits more greenhouse gases than international aviation and shipping combined (source: United Nations Climate Change)
GOAL 8: DECENT WORK AND ECONOMIC GROWTH
$127.7 billion worth of garments are at risk of including modern slavery in their supply chain (source: Walk Free Foundation)
GOAL 9: INDUSTRY, INNOVATION, INFRASTRUCTURE
In 2013, The Rana Plaza complex collapsed as a result of a structural failure, killing 1,138 people (source: Vogue)
GOAL 10: REDUCED INEQUALITIES
The average annual wage of a US-based CEO is equivalent to about 16,000 Bangladesh workers' wages (source: CleanClothes.org)
GOAL 11: SUSTAINABLE CITIES AND COMMUNITIES
In the USA, 10.5 million tonnes of clothing is sent to landfill every year (source: Waste & Resources Action Programme)
GOAL 12: RESPONSIBLE CONSUMPTION AND PRODUCTION
Synthetic fibres such as polyester are used in 72% of our clothing and can take 200 years to decompose (source: Sustain Your Style)
GOAL 13: CLIMATE ACTION
400% more carbon emissions are produced if we wear a garment 5 times instead of 50 (source: Sustain Your Style)
GOAL 14: LIFE BELOW WATER
Textiles accounts for 34.8% of global micro-plastic pollution - they are released every time we wash a synthetic garment (source: Fashion Revolution)
GOAL 15: LIFE ON LAND
90% of Mongolia's surface is facing the threat of desertification, principally due to the breeding of cashmere goats (source: Sustain Your Style)
GOAL 16: PEACE, JUSTICE AND STRONG INSTITUTIONS
50% of slavery victims are in labour slavery, like manufacturing (source: AntiSlavery.org)
GOAL 17: PARTNERSHIPS FOR THE GOALS
68% of consumers think that government has a role to play in ensuring that clothing is sustainably produced (source: Fashion Revolution)