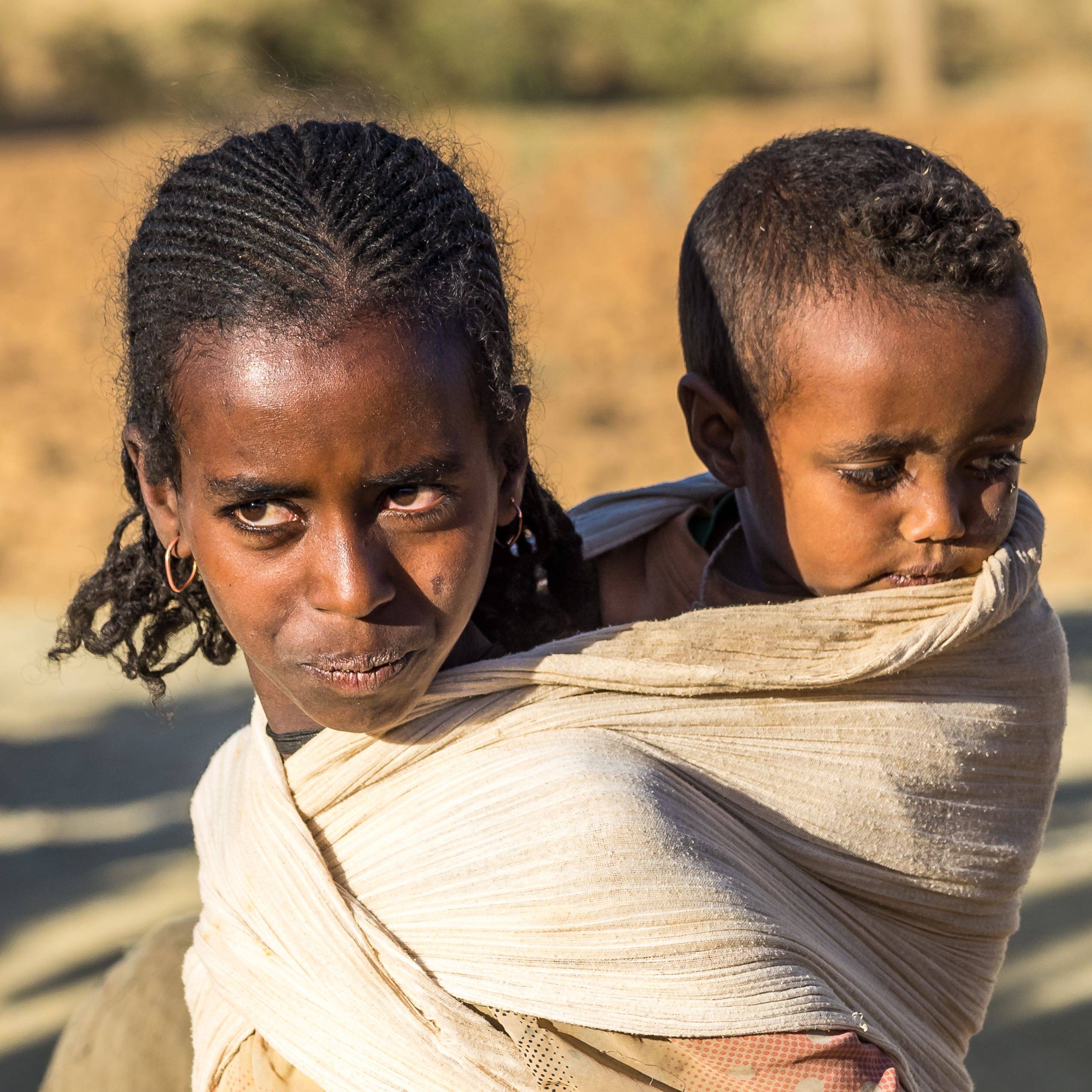 tigray crisis: what's happening in ethiopia?
Remember the 1980s famine in Ethiopia? Now it's happening all over again – and war is to blame
By emma elms
research: Delphi Bouchier Hayes
6 july 2021
What's happening in Tigray?
War broke out in Tigray last November when Ethiopia's prime minister Abiy Ahmed, a Nobel peace prize laureate, sent in troops to oust the regional government of the Tigray People's Liberation Front (TPLF). The conflict continues and now at least 2.6 million children and adults in Tigray need life-saving aid, many of whom are displaced due to the escalation of violence. Over 60,000 people have fled their homes, in search of shelter in Sudan, according to the charity World Vision.
'We were caught up in the crossfire of heavy armament shelling,' says Yonas, a 12-year-old boy whose family escaped conflict in his town of Shire. Yonas is one of thousands of children who need food, access to clean water and shelter as they seek refuge in camps throughout Ethiopia. He walked for nearly 60 miles to reach a village, where houses were set ablaze – like his own was – before he and his family travelled to a camp for displaced families in Mekelle, Ethiopia. 'I have been experiencing severe thirst. … There is no water, no food,' he told World Vision.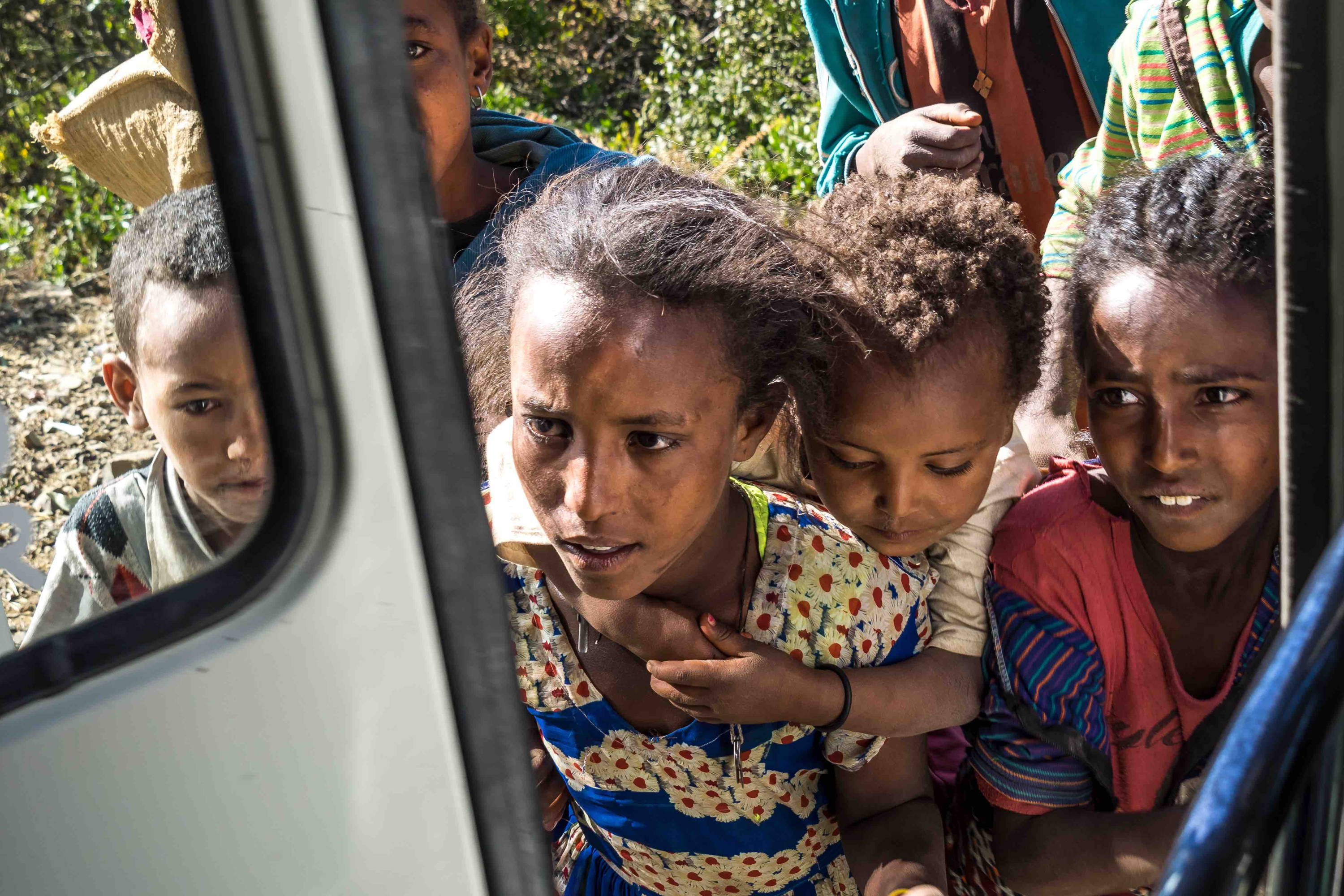 Ethiopian children on the roadside in Tigray
Hunger as a weapon of war
Ethiopian troops have been widely accused of using 'hunger as a weapon of war', deliberately blocking food aid. Farms in Tigray's most fertile regions have been occupied by forces, damaging crops and livelihoods. Cutting off food supplies can be a deliberate and cruel military strategy, but in 2018 the UN Security Council passed a resolution officially condemning the use of food insecurity and starvation as a tactic of war. Aimed at countries in conflict, the resolution ordered all parties not to sabotage food stocks, burn crops, destroy farms or plunder markets. It also demanded warring countries allow humanitarian aid workers to deliver essential supplies, stating that 'using starvation of civilians as a method of warfare may constitute a war crime.'
The reality is huge numbers of deaths by starvation are preventable in Tigray right now. Young children are the most vulnerable – typically making up two-thirds of those who die in a famine. According to the BBC, some 300,000 children are now at risk of starving to death in Tigray and the UN warns the situation will get worse.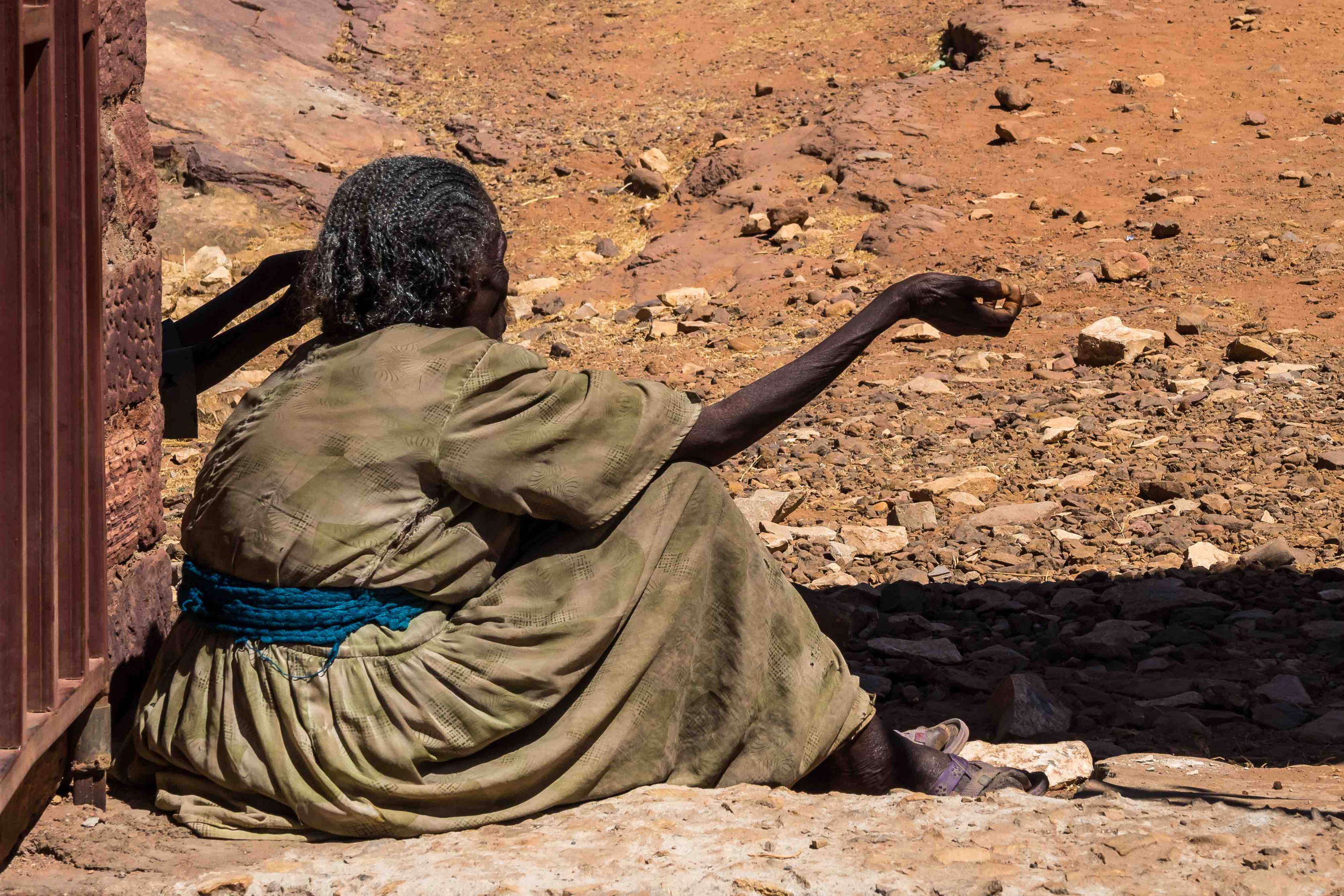 A woman begs in front of Abreha Atsbeha Christian church in Tigray
'A significant increase in the resources available to help the people of Tigray is urgently needed, as well as accelerated and determined action to tackle the root causes of hunger, in particular conflict and climate change,' explains Michael Mosselmans, Head of Humanitarian Division at Christian Aid. 'We need action now, but we also need the humanitarian system to act robustly, collectively and consistently well in advance of the level of famine – once the earlier threshold of crisis is met – and aligning this with preventative action.'
Christian Aid-supported ACT Alliance partners are responding to the crisis in Tigray and have so far helped nearly 14,000 people forced to flee their homes because of the fighting by providing kitchen sets, mattresses, blankets, hygiene kits as well as giving families cash to pay for food and nutritional blended food for young children and new mothers. They have also provided support to 1000 families who fled to Sudan.
Christian Aid is one of many international organisations working hard to alleviate the suffering of the people of Tigray. If you'd like to help, see Christian Aid's Global Hunger Appeal and World Vision's Tigray Crisis Appeal.
Images above: Shutterstock
Images below: World Food Programme