#TOGETHERBAND Book Club: Life Below Water
Here is our pick of books to inspire you about Goal 14: Life Below Water...
Salt on Your Tongue: Women and the Sea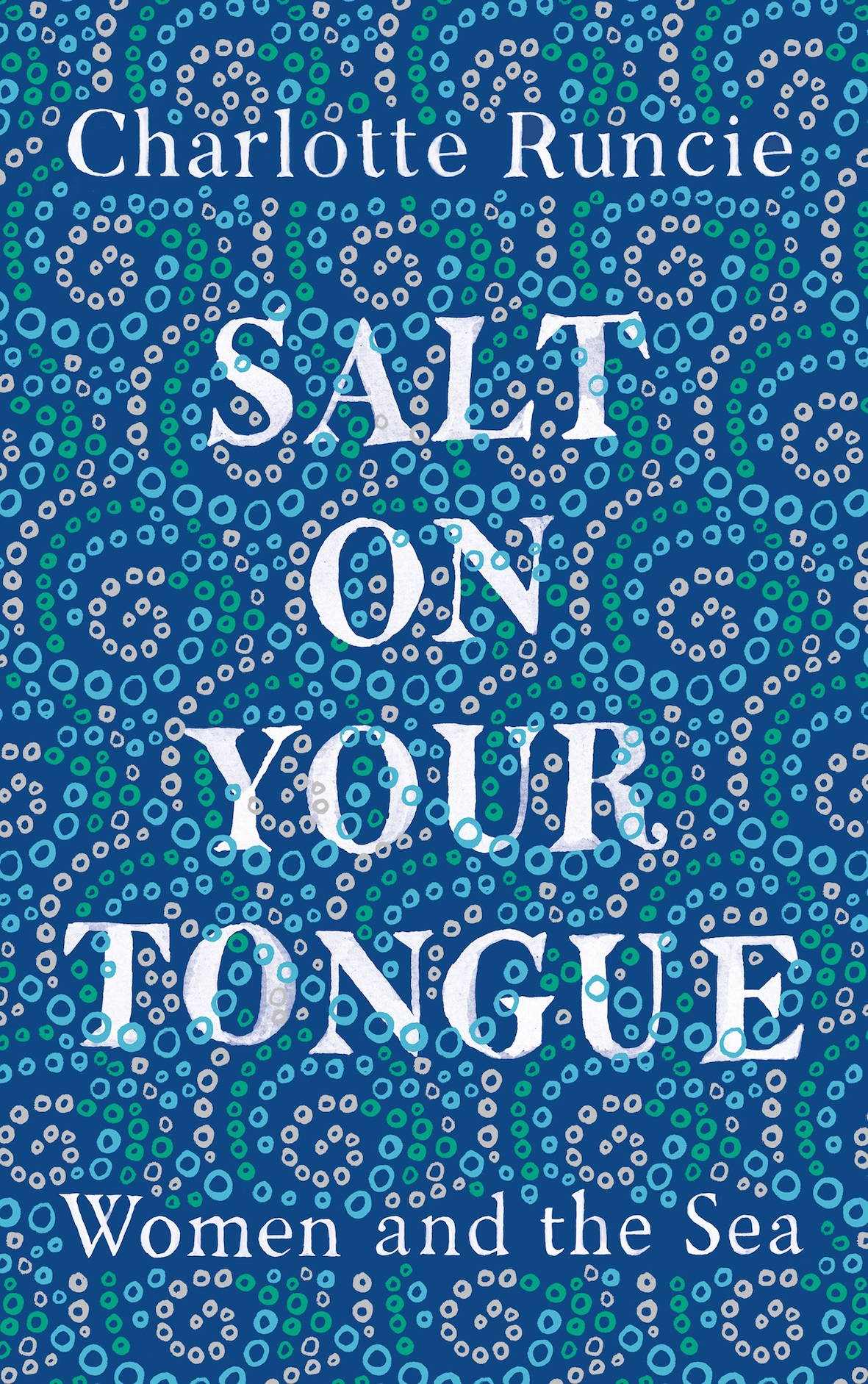 Author: Charlotte Runcie
Why you'll love it: Runcie's lyrical descriptions of the coast and seas will make you want to pack your bags and spend a weekend away from the city. The book is a beguiling exploration of the sea and what it means to us as humans – particularly women. It is part historical study, part cultural criticism and part memoir. She explores childhood memories of holidaying by the seaside, in Wales and on Skye. Her love of collecting sea glass, voicing worries towards this faltering as we use more and more plastic. And many other things.
What you'll learn: This informative book will teach you about cocklewomen, Grace Darling, the saltpans of St Monans, sea shanties, sea silk, sea eagles, a brief history of childbirth at sea, the Odyssey, and much more
Pertinent quote: "Women and coasts are constantly changing and physically redrawing themselves in cycles "
How to Give Up Plastic: A Guide to Changing the World, One Plastic Bottle at a Time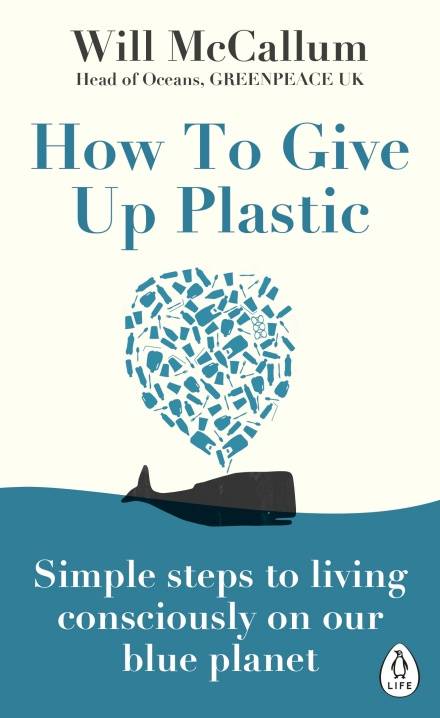 Author: Will McCallum
Why you'll love it: Sometimes the conversations around being ethical and more conscious about our plastic consumption can be highly esoteric. Yet, McCallum has the ability to write about reducing your consumption in a friendly and realistic manner. Instead of giving it up completely and making you feel wholly guilty about every aspect of your lifestyle, it is an encouraging read. As the Head of Oceans at Greenpeace, he offers his scientific insights while not hiding the fact he wasn't aware of everyday things too – acknowledging that attacking people does not help anybody.
What you'll learn: Shocking facts about the planet, how to organise a beach clean, how to run campaigns, how to write letters to your politicians. There's even a room by room analysis on the plastic that most of us will have in our homes and the best ways to reduce it.
Pertinent quote: "Plastic pollution is the environmental scourge of our age, but you can make a difference."

The River Cottage Fish Book: The Definitive Guide to Sourcing and Cooking Sustainable Fish and Shellfish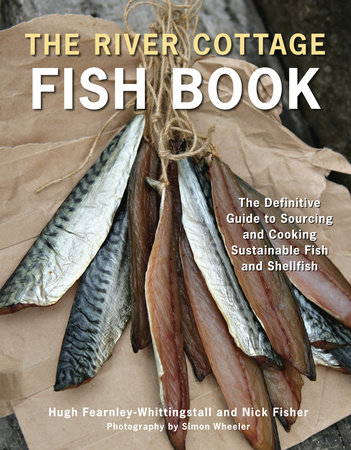 Author: Nick Fisher, and Hugh Fearnley-Whittingstall
Why you'll love it: Hugh Fearnley-Whittingstall is both an excellent cook and a pioneering advocate for sustainability. The Life Below Water Goal actively addresses the need for sustainable fishing and the end to overfishing. While it is a sizeable issue, there are few people tackling it. This book offers 135 recipes from an indulgent smoked herring carbonara to a fibrous puy lentil and mackerel salad. As well as covering all grounds surrounding sustainable fishing practices.
What you'll learn: Recipes, how to fillet a fish, how to smoke fish, how to prepare squid, and information on every fish including their texture when cooked, when to avoid buying them and what fish is available locally in the UK.
Pertinent quotes: "I have a lot of time for vegetarians (though apparently not all of them have a lot of time for me), and that's because I respect anyone with principles about food."
Blue Mind: The Surprising Science That Shows How Being Near, In, On, or Under Water Can Make You Happier, Healthier, More Connected, and Better at What You Do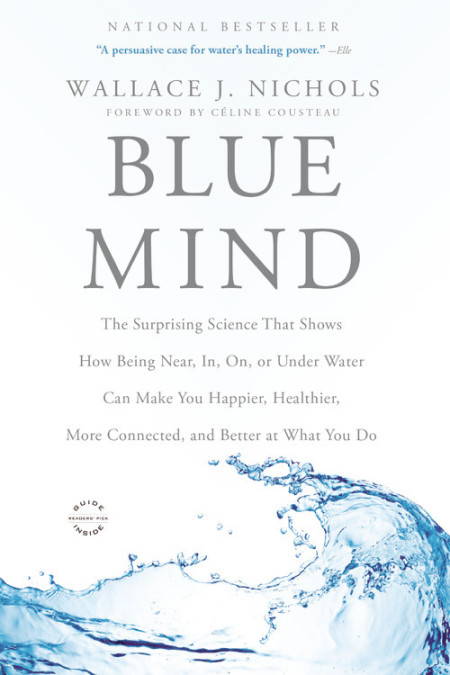 Author: Wallace J. Nichols
Why you'll love it: Why is it that after a day at the beach you feel utmost calm, or that a couple of lengths in a pool can restore a wavering mind? Nichols combines personal stories with academic neuroscience to get to the bottom of this. It subtly reminds the reader about the environmental emergency our planet is currently in - without scorning - while inspiring appreciation of what we have got. It's also a reminder of how our mental wellbeing can be wildly improved if we immerse ourselves in nature and engage our 'blue mind.'
What you'll learn: How to appreciate your surroundings more and understand the intrinsic power of mental health and nature. Lots of scientific evidence which backs up feelings of euphoria in nature.
Pertinent quote: "I wondered whether water is a mirror for our darker emotions as much as it is an engine for our happiness. Water quiets all the noise, all the distractions, and connects you to your own thoughts."
Blue Hope: Exploring and Caring for Earth's Magnificent Ocean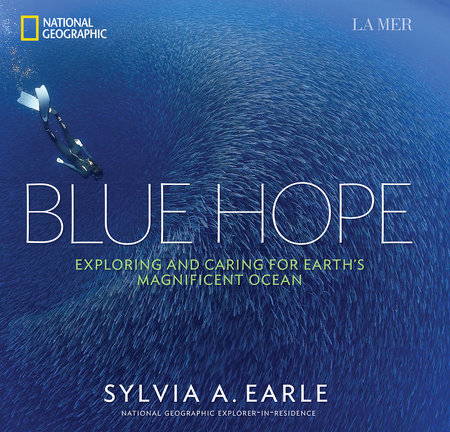 Author: Sylvia Earle
Why you'll love it: Awe inspiring photography of our gorgeous oceans, beaches and coral reefs. This largely visual book - a great addition to any coffee table - is combined with short reflective essays from Dr Earle. As a female scientist in the 60s, she faced sexism and a battle with stereotypes. Get the book to read her tales and about how she now navigates sustainability and our seas, at the age of 83.
What you'll learn: Her short essays are married with surprising facts and vibrant maps, all which bolster the message that if we work together we can have a part in conserving the planet.
Pertinent quote: "Why is it that scuba divers and surfers are some of the strongest advocates of ocean conservation? Because they've spent time in and around the ocean, and they've personally seen the beauty, the fragility, and even the degradation of our planet's blue heart."
Ocean Heroine: WATCH our exclusive video with Sylvia Earle