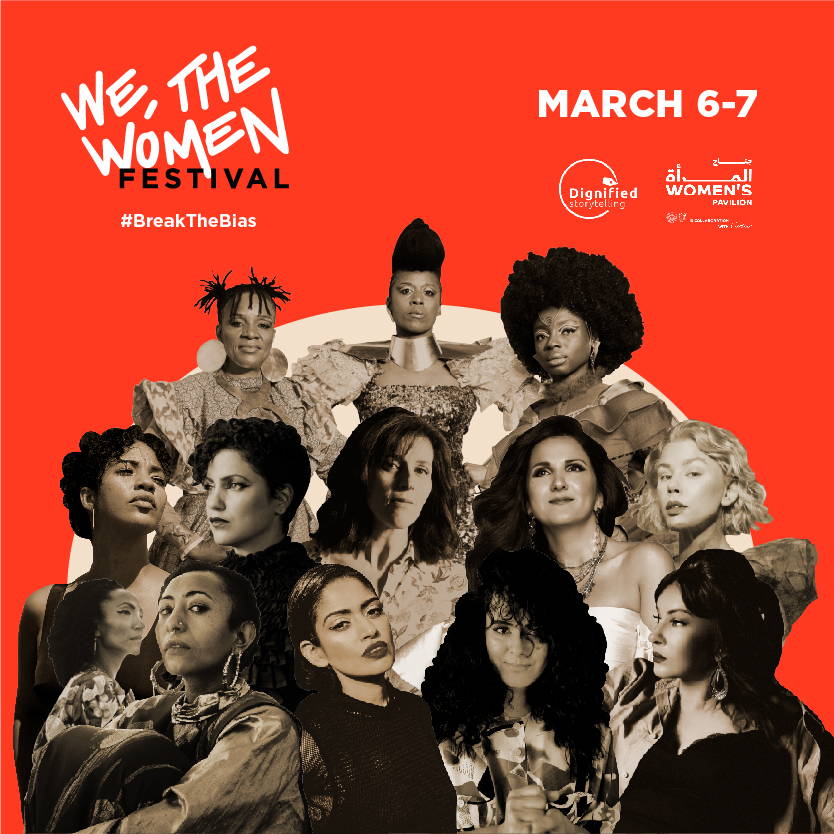 A Groundbreaking Music Festival In Dubai For IWD
Meet the 10 fierce females at WE, THE WOMEN - the first women-led festival in the Middle East
By hannah rochell
2 march 2022
To celebrate International Women's Day and highlight the need to #BreakTheBias, Dignified Storytelling and the Women's Pavilion by Expo 2020 Dubai are co-hosting a ground-breaking event: WE, THE WOMEN Festival. Featuring ten female artists and storytellers, the aim is to build unity and social awareness around gender equality and women's empowerment through music, dance, and visual storytelling. The women involved are from diverse ethnic backgrounds and span a wide range of genres and mediums. Their musical performances will tackle visible and invisible barriers to gender equality and women's empowerment, and generate thought-provoking conversations..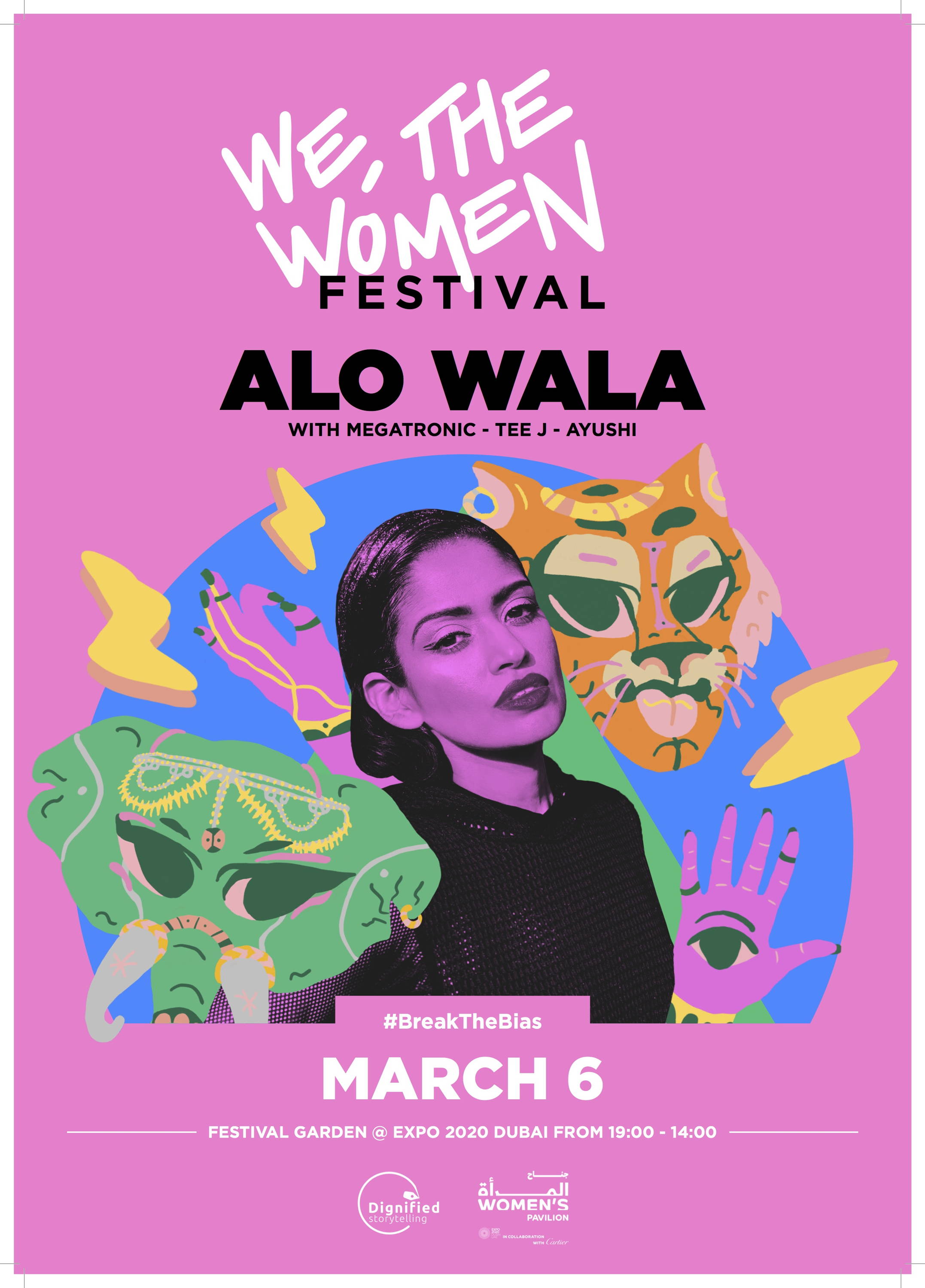 Chicago-born Punjabi bass queen Shivani Ahlowalia is the rapper of the band Alo Wala, which means 'the light vendor' in a mix of Bengali and Hindi. Along with Danish duo Copia Doble Systema, who complete the line-up, Alo Wala quickly rose to the forefront of the international dance music movement with their mashups of classical Indian sounds, South American rhythms, hip-hop, trap and often political vocals. Ahlowalia is herself an activist, having co-founded an NGO to raise social confidence amongst youth in Guinea Bissau, West Africa during times of political turmoil.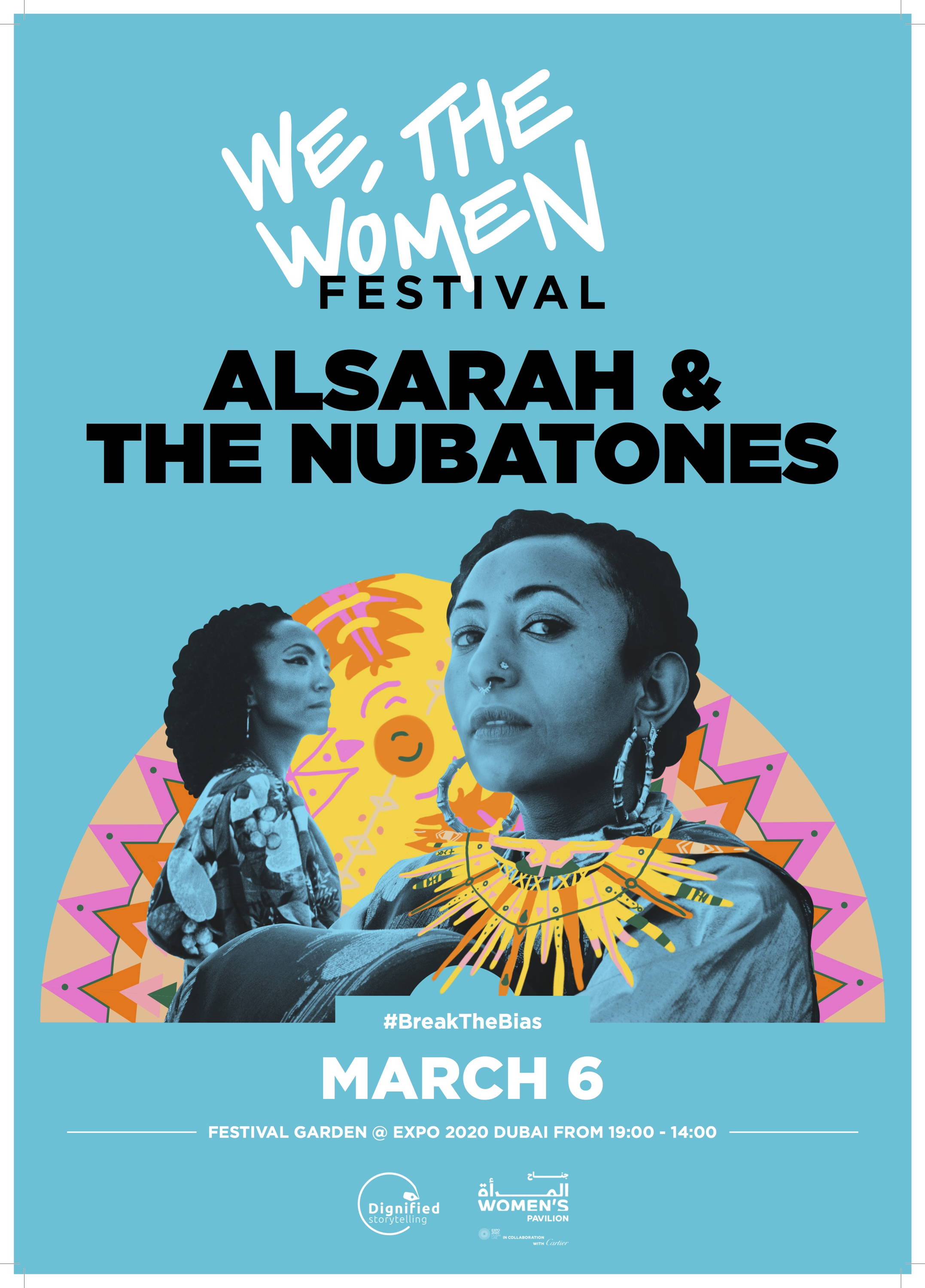 Born in Khartoum, Sudan, this singer-songwriter of East-African retro-pop music relocated to Yemen with her family before moving to the USA, finally feeling most at home in Brooklyn, NY where she has lived since 2004. She is also an activist and contributor to the women's education and equality movement in Sudan. In between albums Alsarah also works with the Sudanese artist collective Refugee Club Productions on a variety of projects including the critically acclaimed documentary Beats of the Antonov.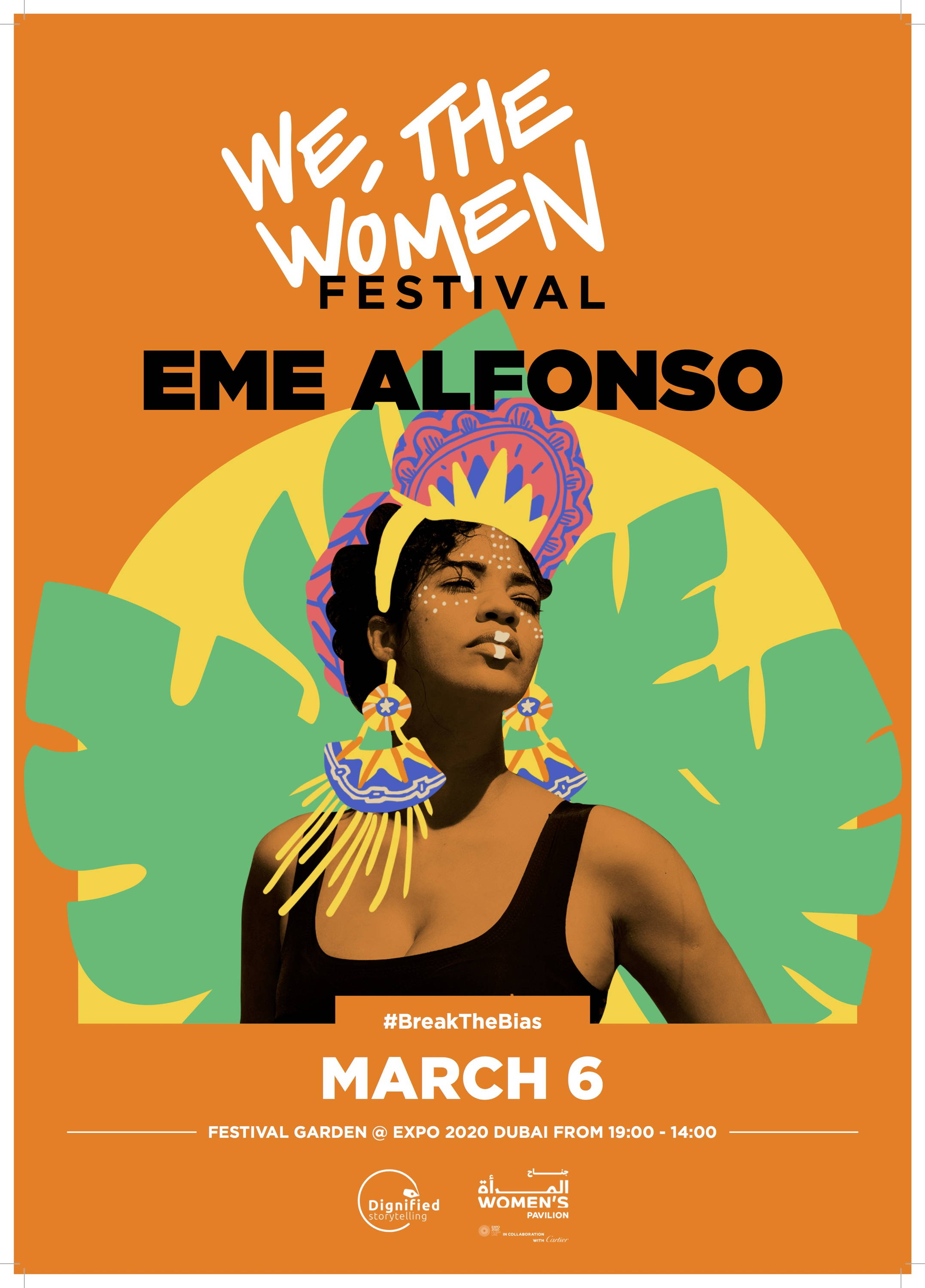 This Cuban singer-songwriter combines her roots with electronic sounds, world percussion and Afro-Cuban legends. She won the Cubadisco Award (Cuban Music Awards) with her two albums Señales and Eme. She has been part of projects to promote the cultural diversity in Cuba such as 'Para Mestizar', sponsored by UNESCO. She is the Artistic Director of Havana World Music international festival, supported by the Cuban Ministry of Culture.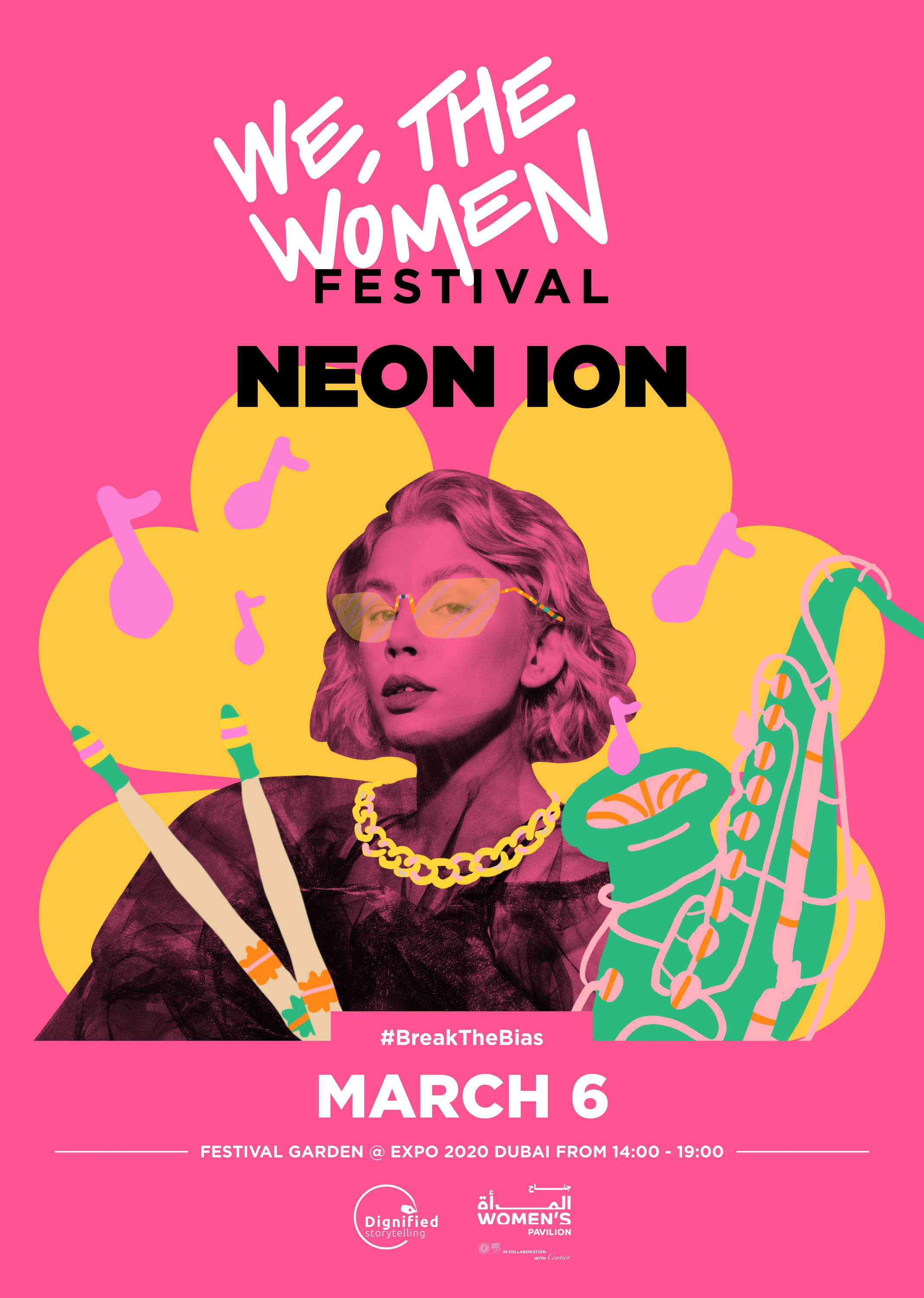 Neon Ion is award winning Norwegian artist Natalie Sandtorv's new solo project. Her lyrics and vocals stand strong over a rich blanket of synth, alternative saxophone and primal grooves. Her latest album, Heart Echoes, was released in 2020, made together with producer Erlend Mokkelbost, and pianist/producer Ivan Blomqvist.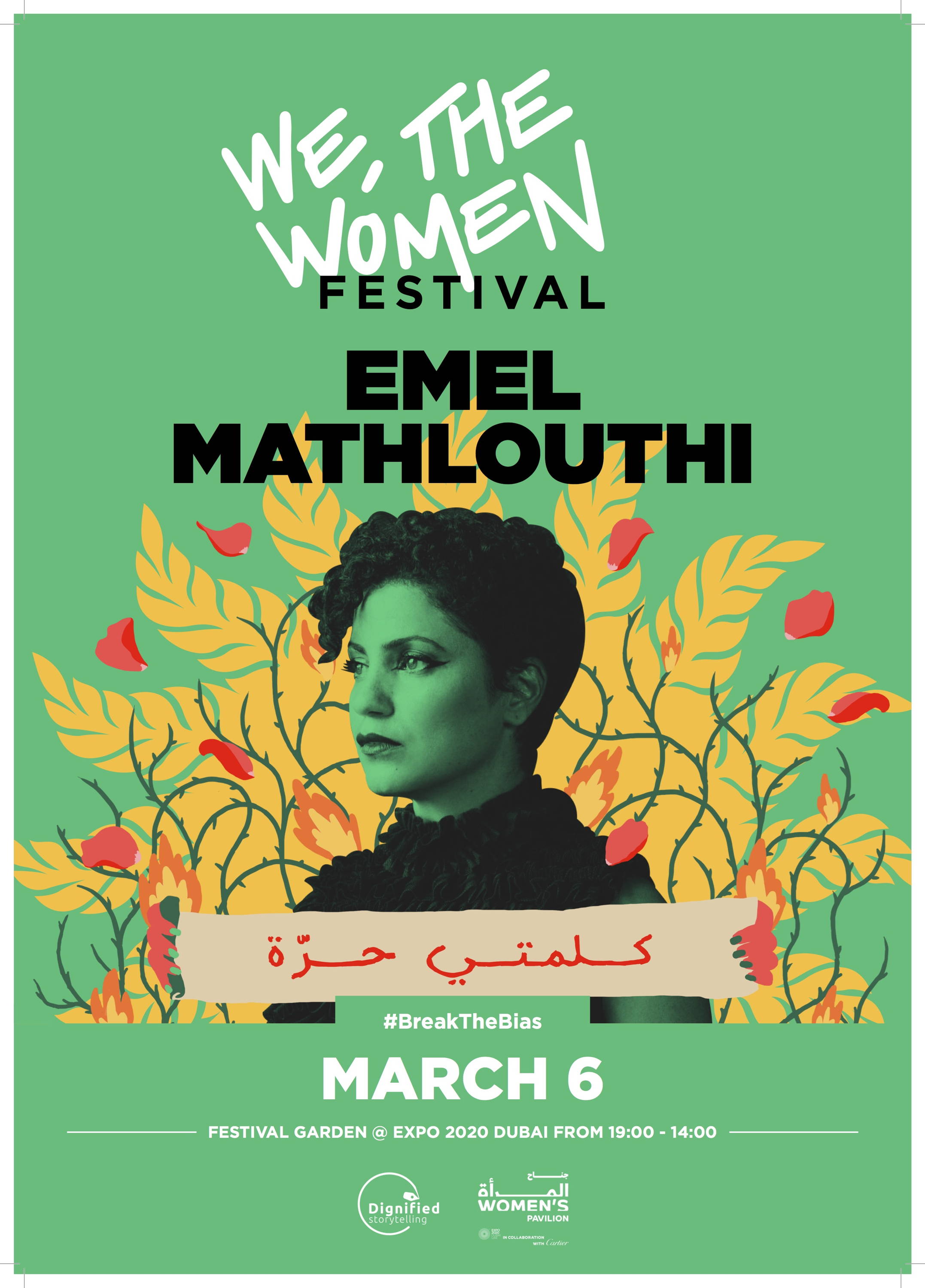 Emel Mathlouthi is a Tunisian singer, composer, and producer whose music is a blend of North African rhythms and contemporary electronic production. She soared to popularity with her protest song Kelmti Horra, which translates as 'My Word is Free'. Her debut studio album by the same name was a hit, combining her folkier roots with electronic sounds influenced by Björk and Massive Attack. In 2015, she performed at the Nobel Peace Prize Centre, where she represented the voices of women and young Arabic people around the world.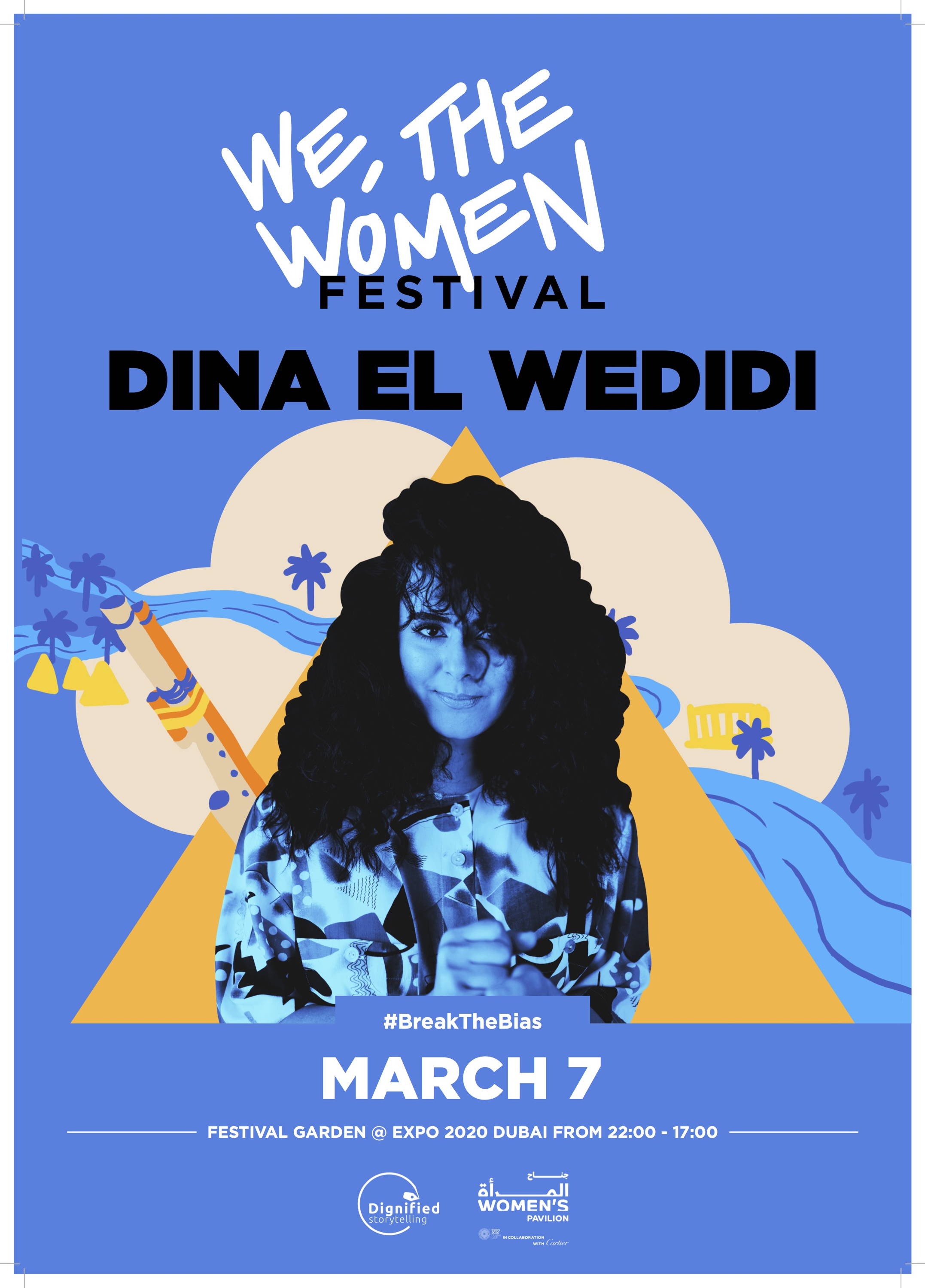 This singer, composer and producer was born and raised in Egypt. In 2012 she joined The Nile Project, which has allowed her to collaborate with musicians from 11 East African countries. Since then she has incorporated elements of these cultures, specifically Ethiopian, into her music. She is featured on the first two Nile Project albums, Aswan (2013) and Jinja (2014). In 2014, Dina released her debut album, Turning Back (Tedawar W'Tergaa), which she labelled as New Arab Folk.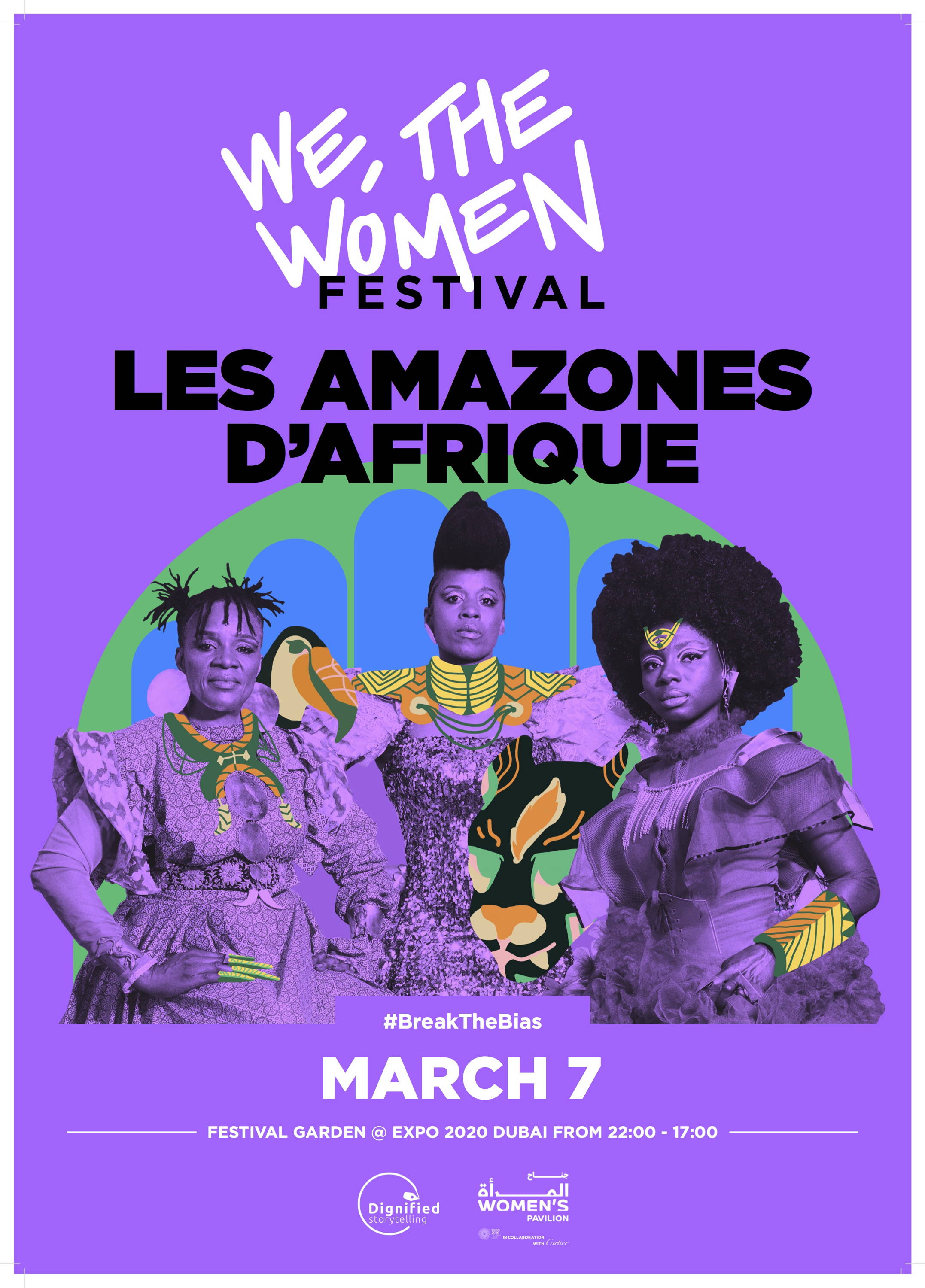 Les Amazones d'Afrique is a creative force that embraces international voices; sweet, strong harmonies that summon the rights of women and girls and a meltdown of heritage and new gen talent. They were formed in Bamako, Mali, in 2014 by three renowned Malian music stars and social change activists, Mamani Keïta, Oumou Sangaré and Mariam Doumbia. Since then, collective has expanded to involve many female artists from across Africa and the diaspora.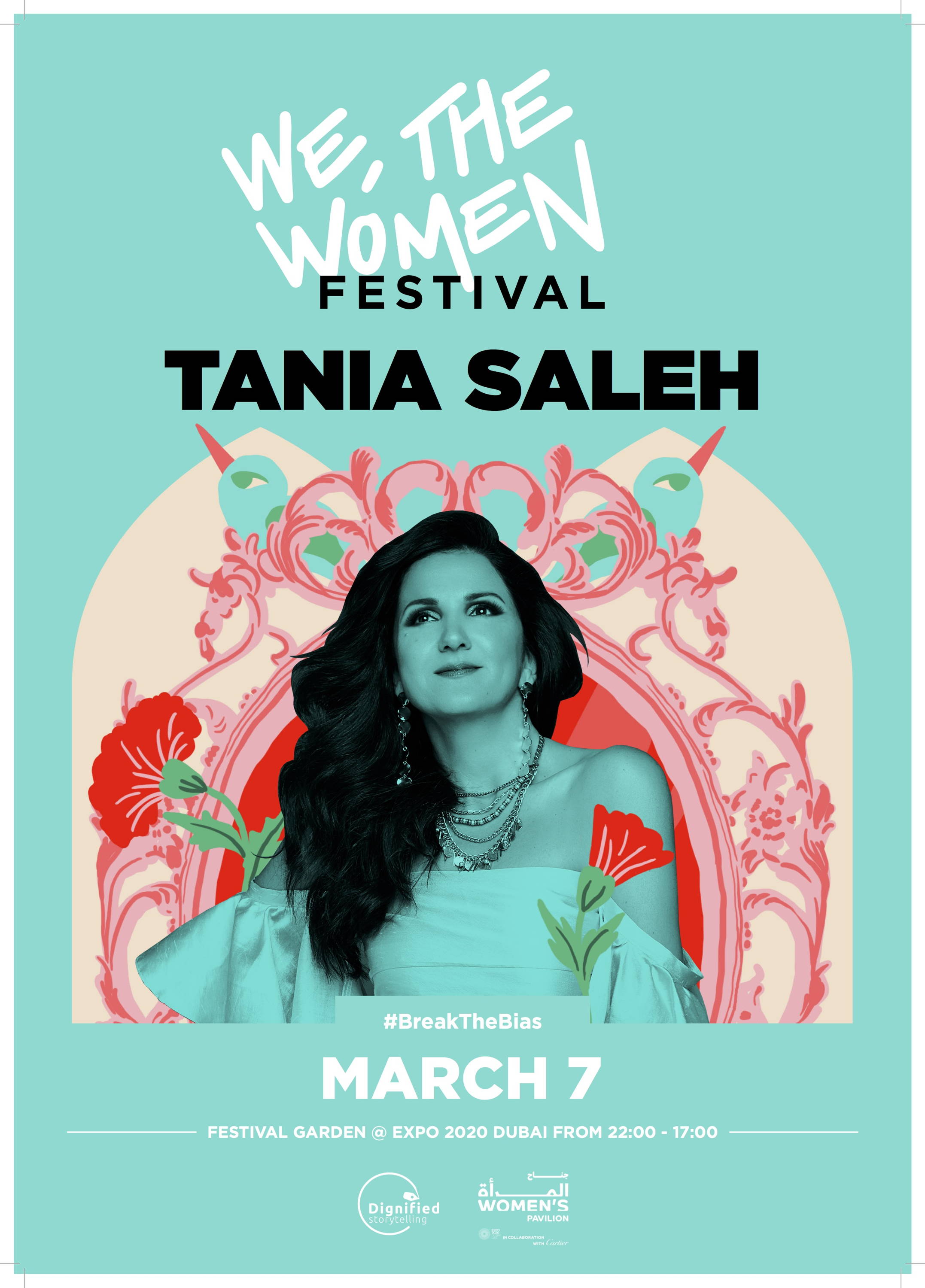 Tania Saleh is a singer/songwriter/visual artist born in Lebanon in 1969. She is considered one of the pioneers of the Arab alternative music scene. Since her first single was released in 1997, she started experimenting with different forms of artistic expression (musically, lyrically and visually) as well as reviving her traditional musical and poetic heritage to make it accessible to new generations.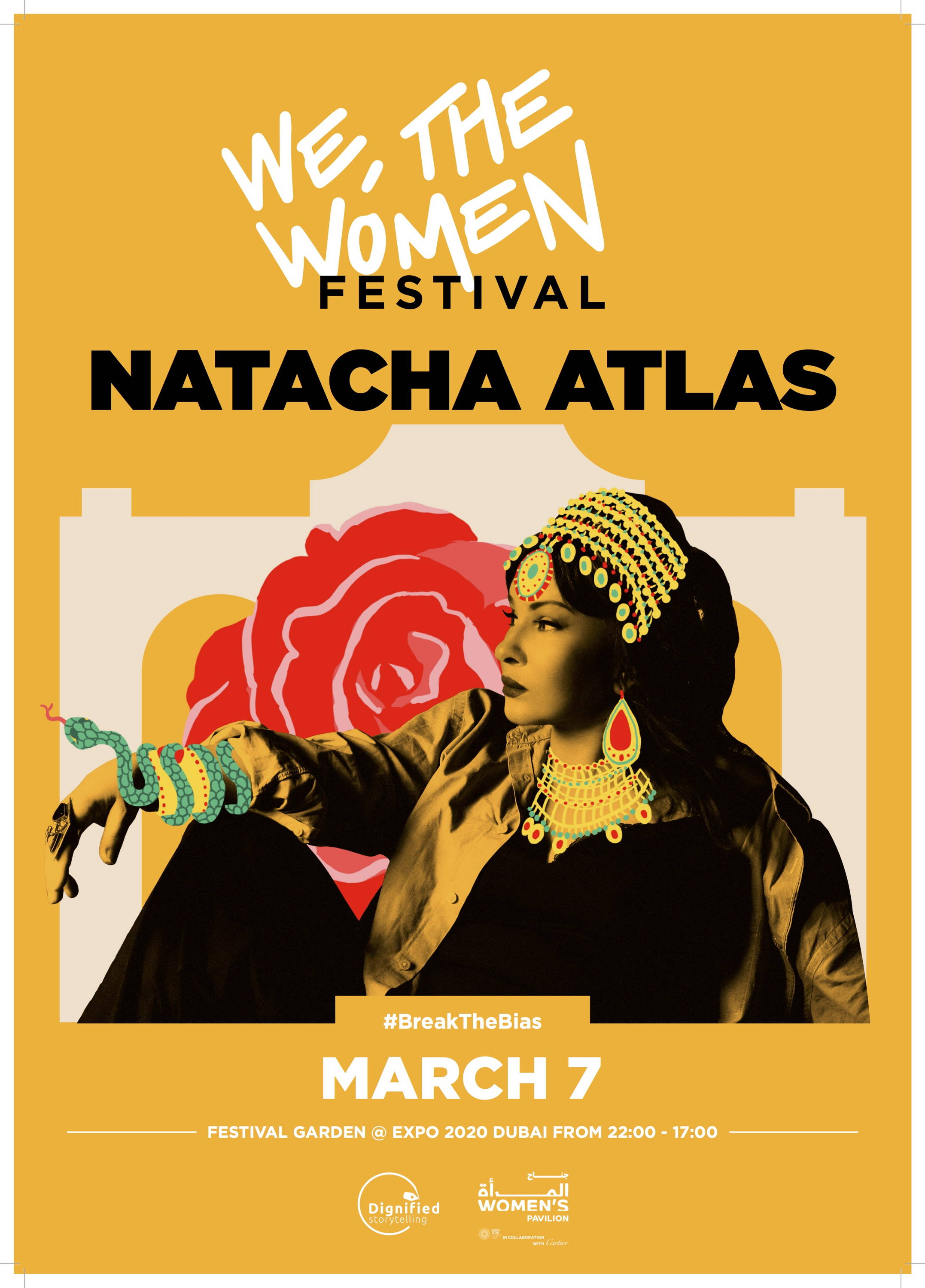 Born in Belgium, Anglo Egyptian Natacha Atlas exploded onto the British and European charts as the frontwoman of multi-cultural phenomenon Transglobal Underground with their debut album Dream of 100 Nations. Her debut solo album Diaspora which followed in 1995 received international critical acclaim. Her third album Gedida (1999) featured her groundbreaking Arabesque re-invention of Mon Amie La Rose, which earned her a French Victoire award and is hailed as a modern classic. Around that time, the French press coined the term 'cha'abi moderne' to describe Natacha's work and the works of other artists she inspired to follow in her footsteps.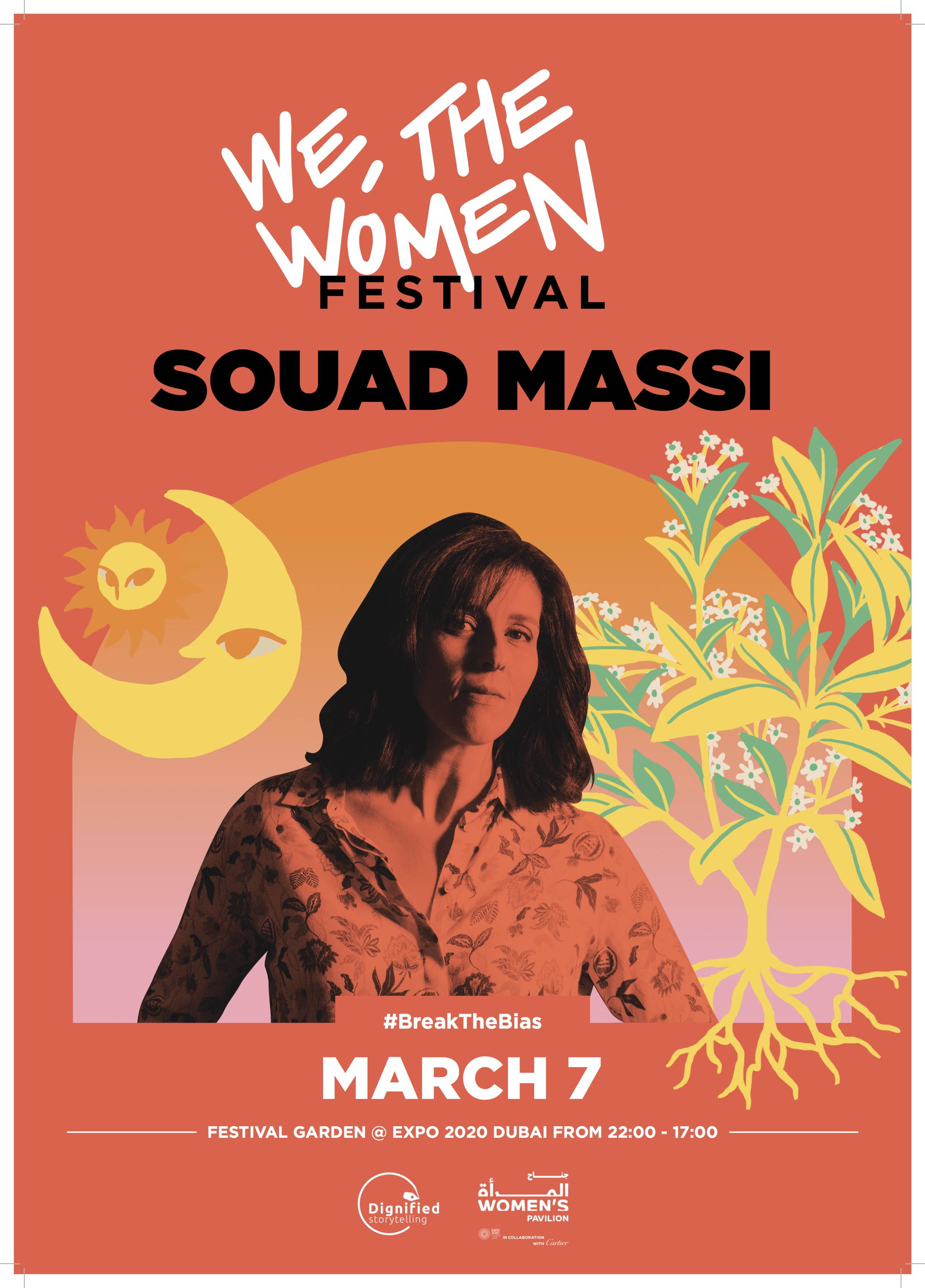 From popular Algerian songs (châabi), the poetry of Aït Menguelet and the Kabyle Berber language, this Algiers-born singer is a fan of weaving genres together; she also adds touches of reggae and hints of fado to her music. Her 1999 solo debut album, Raoui ('Storyteller') was sung mostly in French and Arabic and became a critical and commercial success in France. Her latest album Oumniya melds rock, folk and flamenco in a collection of melancholic and wistful ballads.
WE, THE WOMEN Festival runs on March 6th and 7th at the Women's Pavilion and is open to the public and free to attend. If you're not at Expo 2020 Dubai, watch the performances online - day 1 and day 2 - and head to dignifiedstorytelling.com for the full schedule.