The G7 summit: your need to know guide
World leaders are meeting in Cornwall this week, but what's on the agenda?
By leanne walstow
14 june 2020
From Mount Recyclemore, to Joe Biden's first ever presidential visit there's so many reasons everyone's talking about the G7 summit, especially because it's being held in Cornwall. But what is G7 and who is involved? What decisions are made there? And how will all of this affect us?
First of all, what exactly is G7?
G7 is a group of seven countries: Canada, France, Germany, Italy, Japan, the UK and the United States. These countries make up seven of the largest economies in the world, in 2018 accounting for 58% of the global net wealth ($317 trillion) and more than 46% of the global GDP - so it's fair to say that there's a whole lot of economic power in the room.
You might think that a few notable global powers are missing from the group, China being the obvious economic giant not present. Despite being an economic superpower in it's own right, China also has a vast population, meaning it actually has a relatively low level of wealth per person. Previously Russia was also a member of the group, making the G7 become the G8 from 1998 until 2014 when it was excluded because of its takeover of Crimea.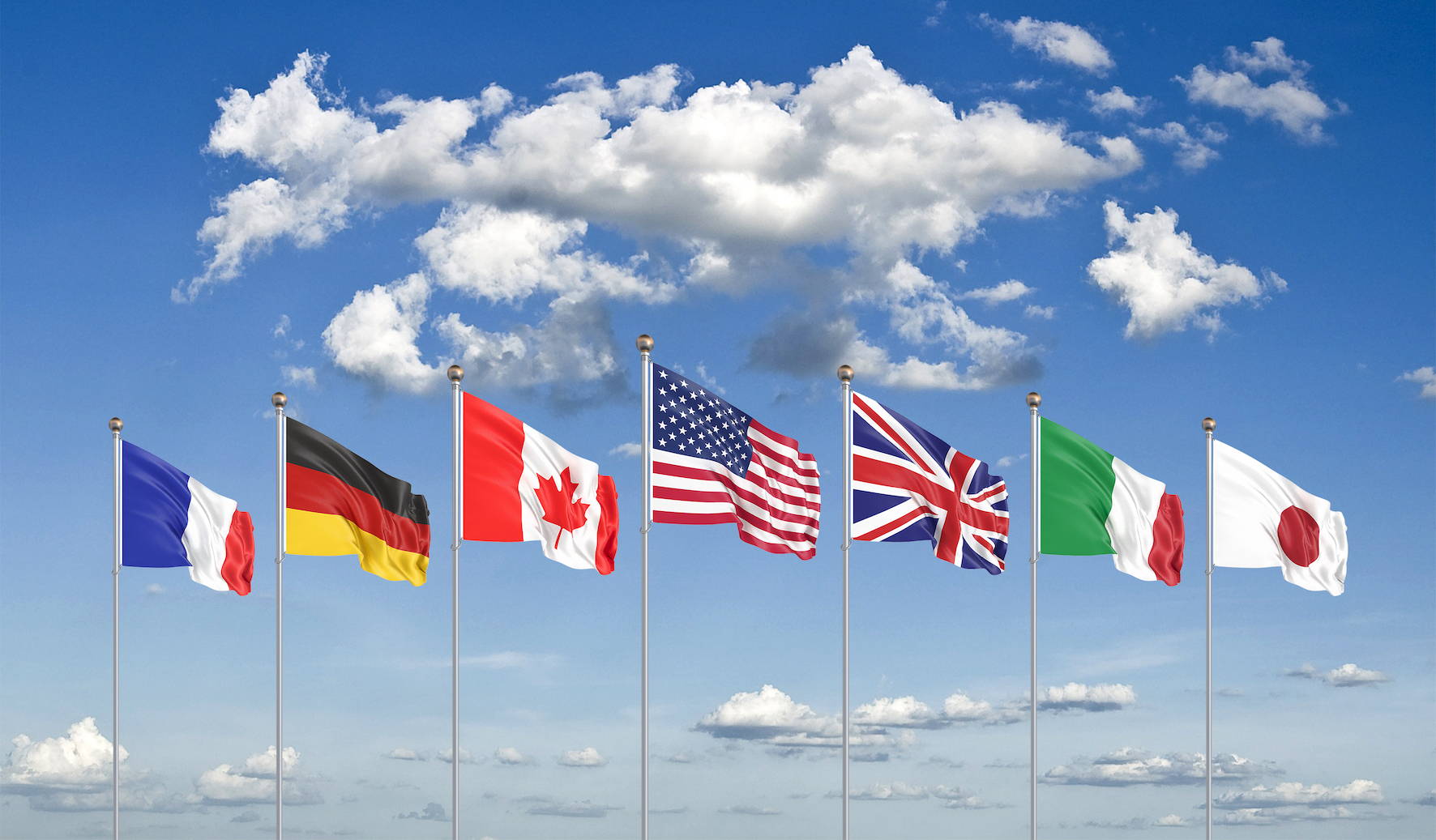 What is the summit all about?
The G7 summit takes place every year and each member country takes turns to host, meaning the UK last hosted in 2013 when then-Prime Minister David Cameron welcomed leaders to Lough Erne in Northern Ireland. The meeting is an annual opportunity for these powerful countries to discuss economic policies, share future initiatives and come together to make joint decisions. Although the G7 itself cannot pass laws since each country is its own jurisdiction, agreements are made that have global impact. For example in 2002 G7 set up The Global Fund to fight malaria and Aids which has since saved 38 million lives.
Why is it being hosted in Cornwall?
Boris Johnson will be chairing this year's meeting from the Carbis Bay Hotel in Cornwall. The south west county was chosen in order to showcase the UK's green credentials ahead of COP26 in Glasgow later this year, with the official government website describing the region as 'already a powerhouse for green innovation'. Cornwall has largely depended on tourism as its key industry since the decline of fisheries and farming, therefore it is hoped that hosting the G7 summit in the area will bring an additional £50 million to the region in future tourism, according to Visit Cornwall.
Last year it was the turn of the US and Donald Trump to play host to the G7 summit in Camp David, Maryland (though Trump initially wanted to host at one of his own resorts), however, due to COVID-19 the summit could not go ahead for the first time since the group first met in 1975 and was instead replaced with a videoconference. Of course with Trump in charge this G7 meeting was never going to be without scandal - the former US President extended an invitation to Russian President Vladamir Putin to rejoin the G7, a move which was strongly opposed by other member countries. Climate change was also notably scrubbed from the agenda.
What's on the table this year?
The two big discussion points on the table this year are how we can build a more robust global health system better equipped to deal with a pandemic like COVID-19, and of course the climate emergency. It is expected that vaccine inequality will be addressed, with many looking to Boris Johnson to make a commitment to vaccine sharing on behalf of the UK. On the climate front, the G7 countries are expected to share information on new technologies and projects aiding in the race to net zero emissions and how these resources can be shared with other nations to help them achieve the same. Discussions are also set to take place around the global aim to protect 30% of land and oceans by 2030, a key target in worldwide conservation efforts. Notably this will also be President Biden's first trip to the UK since winning the US election, and with his climate forward agenda already creating change over the pond, all eyes will be on what he brings to the table.
With many feeling global leaders have failed on their promises so far, particularly when it comes to the climate, there are several protests expected to take place during the summit. Extinction Rebellion expects over 1,000 people to attend their protest in nearby St Ives, where the group will take action to protest greenwashing, failure to keep climate promises, and demand that a citizen's assembly on climate be established. Clean water and ocean conservation group Surfers Against Sewage is also holding a Paddle-out protest which will see a record breaking 1,000 surfers take to the water in protest of the lack of action over what the charity is calling an 'ocean emergency'.
As well as protests world leaders are also set to be met with a new landmark: Mount Recyclemore. The sculpture is erected across the water from the Carbis Bay Hotel and depicts each leader, including a red-eyed Boris Johnson, made from electronic waste. Artist Joe Rush says that he hopes the statue will help raise awareness of the throwaway nature of many electronic devices. More than 53 million tonnes of e-waste was generated worldwide in 2019, according to a UN report - over 9 million tonnes more than five years earlier.
So what happened at the summit?
It was a weekend of big promises down in Cornwall, but many of these headline-grabbing statements have come under fire for lack of clarity about how exactly they will be achieved. The seven countries have committed to donating one billion vaccines to lower income nations, with the aim of vaccinating the world by 2022. However, the WHO have highlighted that this actually equates to less than 10% of the doses needed, furthermore there is no plan in place for how and when these doses will be distributed.
Leaders also dedicated some time to another hot topic - climate change. The nations committed to keeping global temperature rise to maximum 1.5 degrees, and also will stop funding new coal ventures in developing countries. Activists are disappointed with the G7 conclusion, since previously wealthy nations pledged to hand $100bn a year to developing nations for climate assistance, and although some funding was announced, it was nowhere near what was expected, setting a difficult tone for COP26 in Glasgow this November.
This article was originally published on 10th June 2021
100% of profits from the sales of #TOGETHER products go to charities that advance the Sustainable Development Goals. Find out more here.