Why It's Crucial we are equal everywhere RIGHT Now
We want to fight for full equality for girls and women with the #EqualEverywhere campaign
By EMMA ELMS
25 FEBRUARY 2021
It's over 100 years since women finally won the right to vote in the UK, but still only one in four of all Parliamentary seats are held by women globally. Just 14 countries worldwide have government cabinets with more than 50 per cent women. In the UK we have 34% female Members of the House of Commons, a record high, but it's still not enough. Whether in the voting booth or the boardroom, we're supporting the UN Foundation's brilliant new #EqualEverywhere campaign which will drive action for gender equality across the world.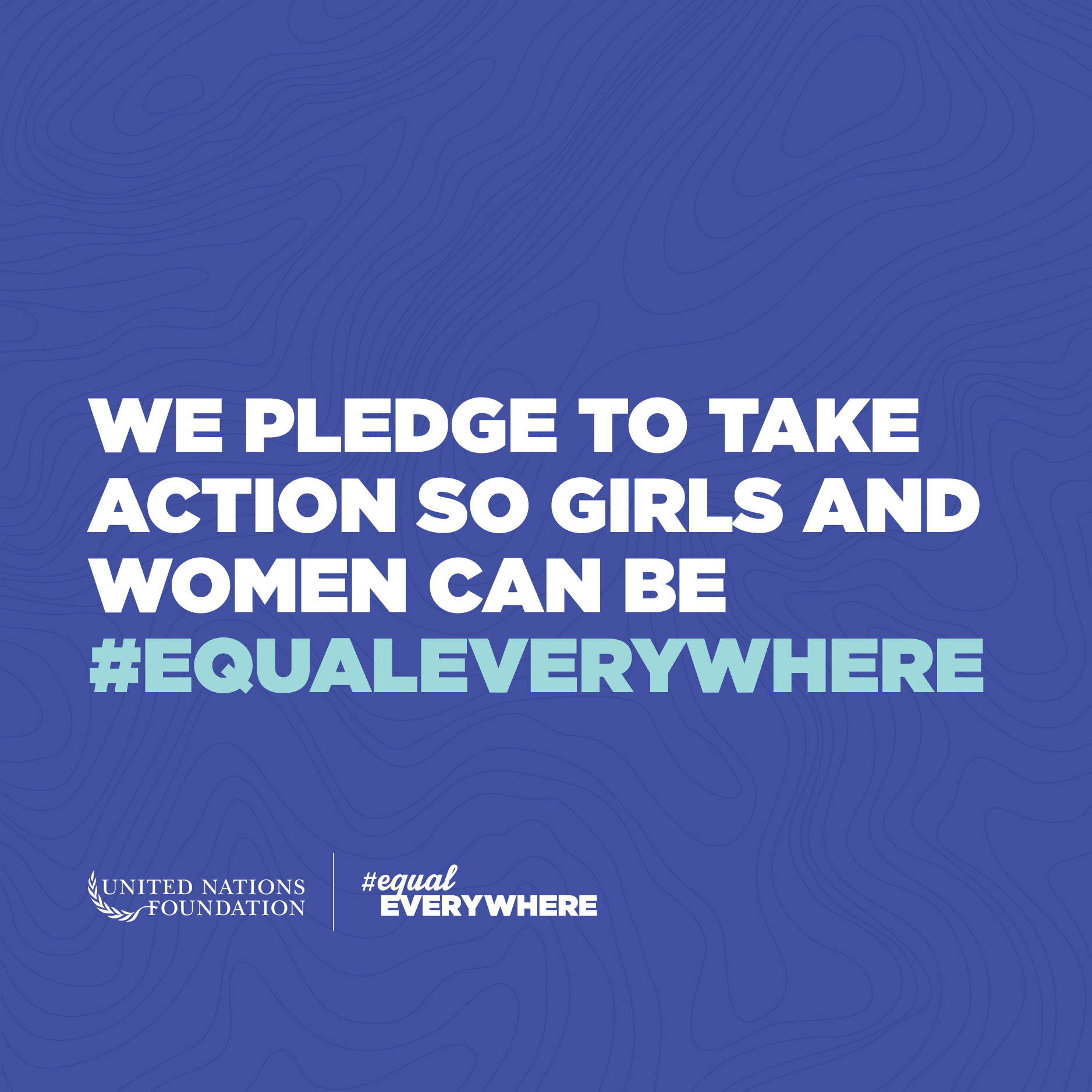 Why equality is important
Women and girls represent half our world's population, therefore half its potential. Aside from being a fundamental human right, we need Goal 5: Gender Equality to help us make rapid progress on some of the world's biggest challenges: ending poverty and hunger, tackling the climate crisis, improving health and education, and growing economies during the pandemic and beyond.
The #EqualEverywhere campaign brings together the UN Foundation, people, partners and allies like #TOGETHERBAND who are committed to achieving the urgent systemic change that's needed at all levels across the world. The initiative will also celebrate individual champions who are working to make equality a reality for women and girls in their local area, whether that's supporting single mothers, tackling violence against women or launching a menstrual hygiene campaign.
If you have a personal story to share of how gender inequality has touched you or your community, whether you've faced persistent obstacles or sparked positive change, you can give details here under 'Share your story'. Join us this International Women's Day by taking the pledge for #EqualEverywhere. Add your name and let the world know you stand with the changemakers fighting to ensure girls and women are equal everywhere.
See the UN Foundation's powerful campaign video below: