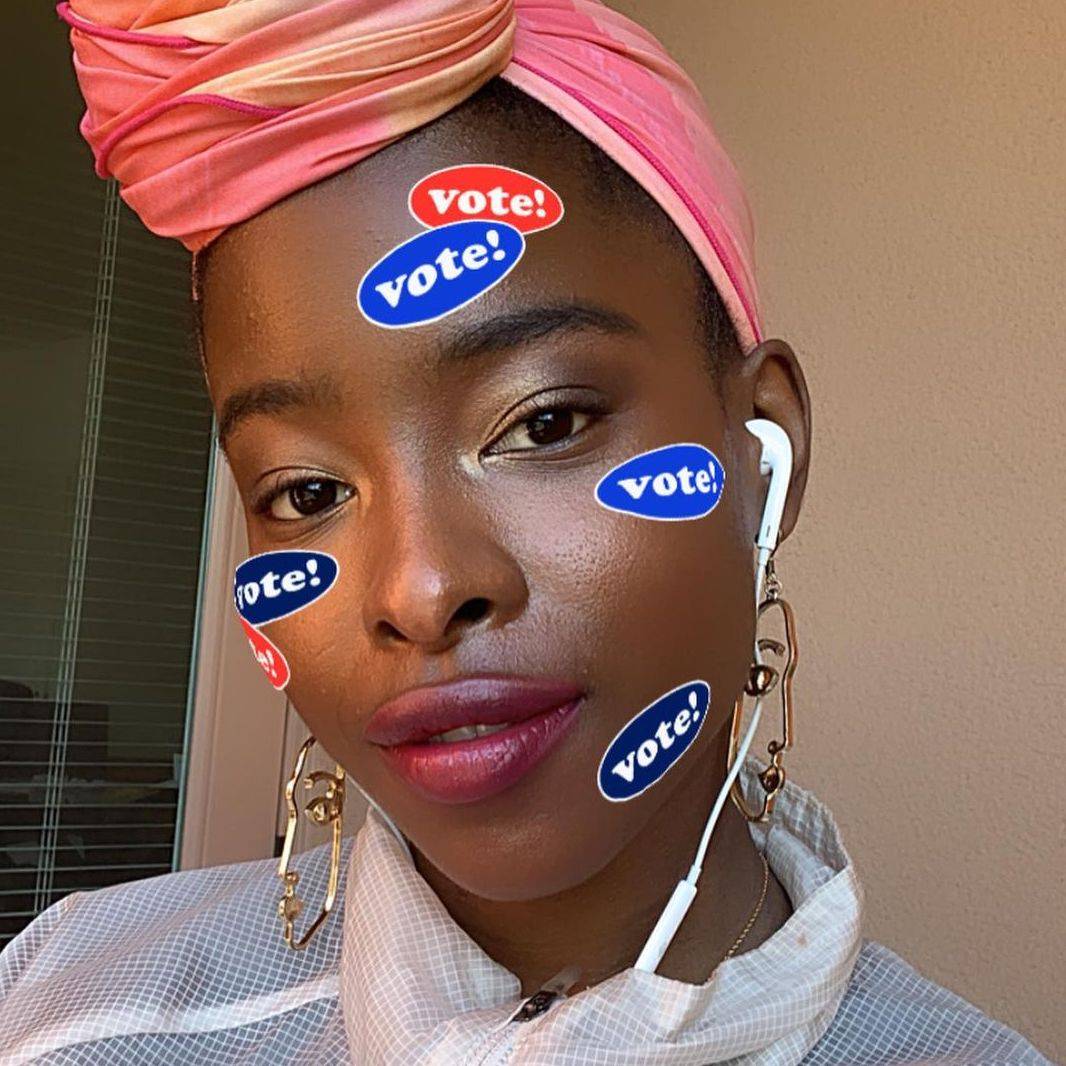 Goal 16: Peace, Justice and Strong Institutions
Need-to-know facts about amanda gorman
Get to know Amanda Gorman, the poet who stole the show at the 2021 inauguration
By jessica jurkschat
29 january 2021
The swearing in of President Joe Biden was a historic day unlike any other US inauguration. After four years under the Trump administration, Biden signals change and brings optimism for a new future. Between his and Vice President Harris's taking oath and dazzling performances from J.Lo and Lady Gaga however, there was one person who stole the show: all eyes were on poet Amanda Gorman as she recited her poem 'The Hill We Climb'.
So who is Amanda Gorman? Here are some need-to-know facts about the inaugural poet who took our breath away and quickly became an inspiration to us all.
Activism runs in the family
Amanda and her twin sister, Gabrielle, are both doing some incredible things. Whilst Amanda uses poetry to advocate for feminism, anti-racism and other areas of marginalisation and oppression, Gabrielle uses a different kind of storytelling to tackle these issues, having graduated from UCLA's School of Film and Television in 2020. As a filmmaker, her goal is to promote positive change and ensure her work portrays a more human perspective.
100% of profits from the sales of #TOGETHER products go to charities that advance the Sustainable Development Goals. Find out more here.

Despite her youth, Amanda is breaking records and making history with her poetry. At just 22-years-old, she's the youngest poet to deliver an inaugural address. Plus, she's the first of many - in 2015 she was named the first-ever Youth Poet of Los Angeles and two years later became America's first national youth poet laureate. Now, she's signed up to be the first poet to perform at the Super Bowl.
She struggled with a speech impediment
Similar to President Biden, Amanda worked hard to overcome a speech impediment. She was born with an auditory disorder which makes her 'hear and process information differently from other people.' This left her having difficulty pronouncing certain letters of the alphabet, particularly the letter R. She credits the song 'Aaron Burr, Sir' from Hamilton: The Musical for helping her overcome it, and even included it in her inaugural poem.
She has her own non-profit
When she's not writing, Amanda is leading One Pen, One Page. She is the founder and executive director of the non-profit organisation which promotes youth literacy and leadership through creative writing workshops. Its mission is to empower youth to use their voices and eliminate inequality through education.
Her poem wasn't the only thing that people were paying attention to at the inauguration. Not only did the red satin Prada headband she wore sell out, but the search for "yellow coats" jumped by 1,328% overnight after her appearance. Since then, Amanda has signed with IMG Models, the same agency that represents Gigi and Bella Hadid and #TOGETHERBAND Ambassador Cara Delevingne. According to The Business of Fashion, Amanda will 'be represented by the modelling agency for brand endorsements and other fashion-adjacent opportunities'.
It may have been Amanda's first time at the White House, but it certainly won't be her last. Amanda is already making plans to return to the Capitol, this time as President of the United States. She admitted that she has dreamed of running for President for years and already got the nod of approval from Hillary Clinton. The former presidential candidate tweeted a selfie of her and Amanda with the caption 'Wasn't @TheAmandaGorman's poem just stunning? She's promised to run for president in 2036 and I for one just can't wait.'
She's already a best-selling author
They won't be released until 21 September, but unsurprisingly, both of Amanda's books shot to the top of the charts within minutes of her taking the stage. Her poetry collection The Hill We Climb and lyrical children's book Change Sings: A Children's Anthem, were #1 and #2 respectively on the overall book charts. Both books are available for pre-order now.
Can't wait until then? Here are some of our favourite female poets to be on the lookout for:
24-year-old Sophia Thakur is a London-born spoken word poet. Her work often highlights racial and social injustice and she is one of the most successful of this generation.
She already has a collective 40,000 subscribers across her social media channels and is regarded as one of poetry's first influencers. In 2020 she was named as a VOGUE Women of the Year.
Anyone who follows young adult fiction might already know this name. Before Elizabeth was a New York Times best-selling author, The Afro-Dominican performer was a National Poetry Slam Champion. Her poems often tell the story of race, family and identity and sprinkle in a little bit of Spanish.
The 24-year-old Sudanese poet and activist has been called one of the world's most inspiring women. She's worked with President Obama and the Dalai Lama and In 2018 she was appointed as a UNHCR Goodwill Ambassador after her opening performance at TEDxKakumaCamp, the first TEDx event to be held in a refugee camp. She advocates for the cause of refugees and disadvantaged communities through her poetry and first hand experience.