Cornwall, the G7 and why it's a place to protect
From ocean sunfish to offshore wind farms, it's time to look after this beautiful part of the UK
By hannah rochell
9 june 2020
As world leaders head to the G7 Summit, all eyes are on Cornwall this week. Situated on the south-west tip of the UK, this stunning, unique landscape is home to a wide array of very special creatures, wildlife and people, all of which deserve to be cherished and protected. Learn more about them, and how they relate to the Sustainable Development Goals.
Goal 14: Life Below Water
Cornwall has the longest coastline of any county in the UK, with around 433 miles of varied terrain, including rugged cliffs peppered with iconic disused tin mines, 300 beaches and even an open air theatre (The Minnack). Head to Kynance Cove for brilliant white sand and turquoise waters, Fistral, St Ives and Sennen for ideal surf conditions, and Penzance for its geothermal heated Jubilee Pool. Cornwall is home to the marine charity, Surfers Against Sewage, which is calling on 1,000 surfers to paddle out in protest on Saturday in a plea to the leaders at the G7 Summit to focus on a green and blue recovery from the climate crisis.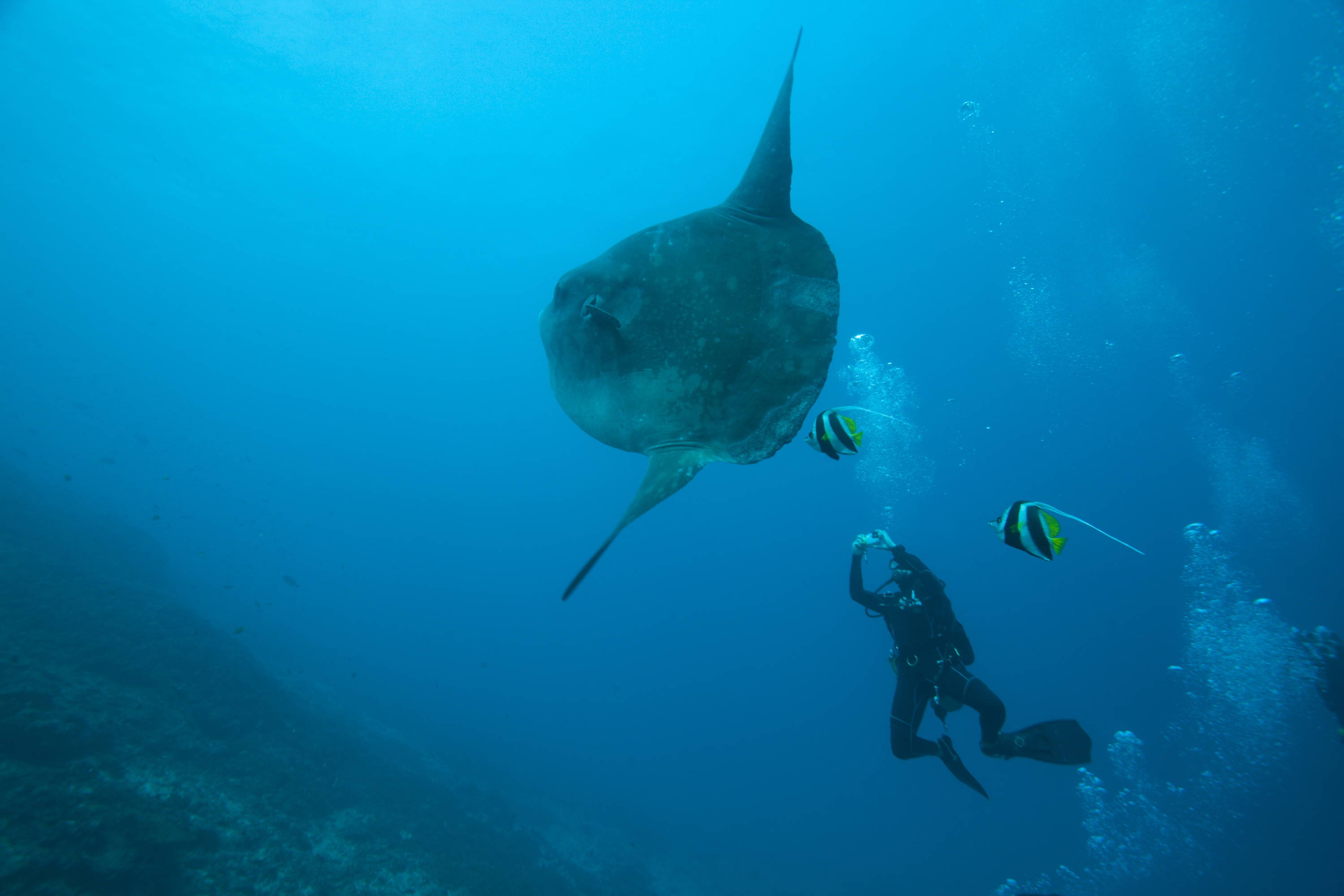 With all of that coastline, it's no surprise that the waters around Cornwall are home to a vast array of sealife, some of which you might be surprised to find in the UK thanks to the Gulf Stream, which brings in warmer water as well as visiting marine life. Dolphins, leatherback turtles and even the ocean sunfish - one of the stranger looking creatures to inhabit our oceans - can all be found swimming in Cornish waters.
It might not be as famous as the Great Barrier Reef, but Cornwall has its own coral reefs including two - the Manacles and the Runnel Stone - that are responsible for hundreds of shipwrecks, making them a diver's paradise. The colourful coral reefs, which are home to anemones, fish and turtles, can also be found in shallow waters at cliff edges. Coral reefs are incredibly sensitive, so if you're swimming in the sea, be sure to wear a marine friendly sunscreen.
If you're going for a swim in Cornwall, don't worry about these gentle giants. Basking sharks are the second largest fish in the world, growing up to around 12 metres in length. They feed on plankton, which they filter by taking in sea water through their huge open mouths. For centuries they were fished by humans for oil, and although the population never fully recovered, their numbers are on the rise. Other sharks found in Cornish waters - none of which are a danger to humans - are the blue shark, porbeagle, thresher shark and mako shark (although its name is Maori for 'maneater', the mako doesn't grow large enough in cold Atlantic waters to be a threat).
Goal 8: Decent Work and Economic Growth
Fishing on an industrial scale is devastating for the marine environment, so it's vital to support small, traditional fishing practices locally if you can. Cadgwith Cove, described by locals as Cornwall's last full-time fishing cove and home to three historic buildings that house its fishing fleet, gear and a fresh fish shop, is under threat of being sold to private developers. The community has started a Crowdfunder to try and buy the buildings themselves and protect this traditional community. Meanwhile, in the Fal Estuary, the mechanised harvesting of oysters has been forbidden since 1876, and the Duchy of Cornwall now has plans to release young oysters in the nearby Helford River with hopes that they will spawn and repopulate it, all of which supports the traditional non-invasive methods of harvesting them.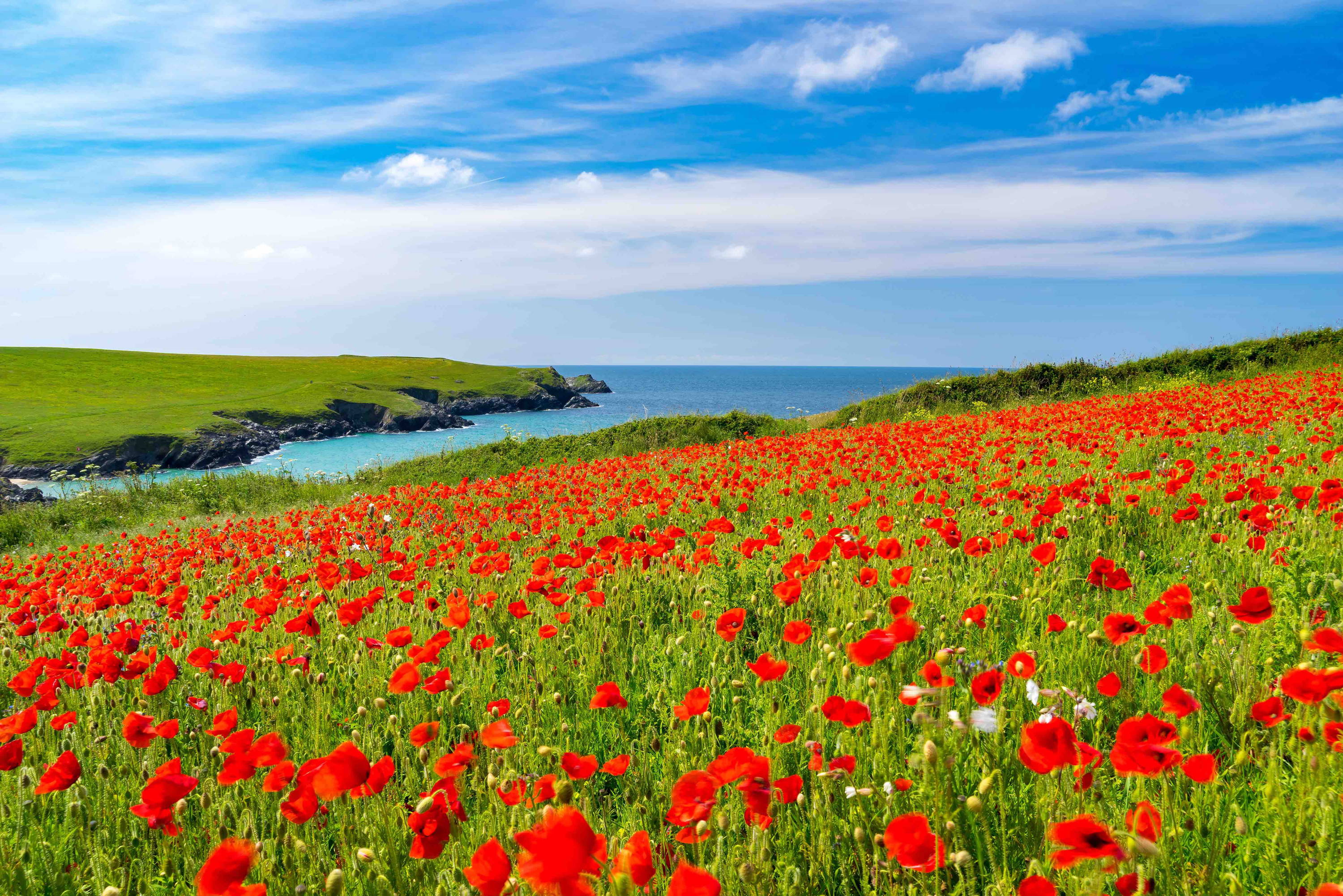 Restoring our biodiversity is essential when it comes to protecting local wildlife, particularly our pollinators, and there's no more beautiful way of doing it than with a native wildflower meadow. In West Pentire near Newquay, the National Trust has some celebrated wildflower fields which are filled with poppies for a few short weeks in June, while the Eden Project is home to the National Wildflower Centre, which is working to reverse ecological decline and using wildflowers to 'bring biodiversity, delight and colour into the lives of communities, bridging social divides and stereotypes'.
As with everywhere in the world, Cornwall is under threat from the climate crisis. According to the Cornwall Wildlife Trust, the county's temperature has increased by 1C in the last 34 years, compared to a 5C rise in the last 20,000 years; the same report found that more than one in ten species of principal importance are threatened with extinction in Cornwall. Climate change will also have an effect on the human population, with as many as nine towns being lost or partially lost to rising sea levels and flooding by 2050, according to Climate Central.
Goal 11: Sustainable Cities and Communities
Cornwall's housing crisis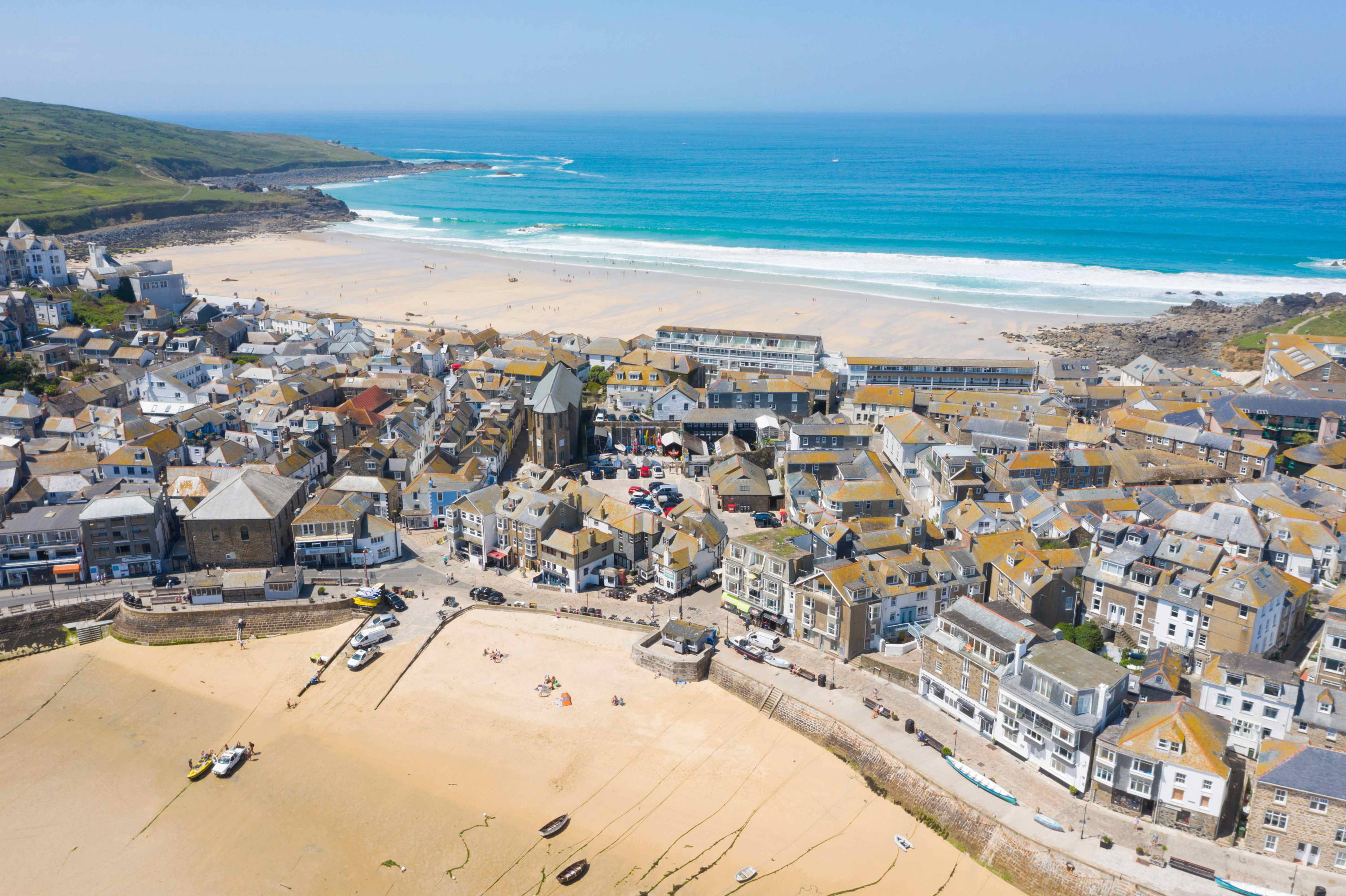 Cornwall doesn't need to wait for the climate to change for a housing crisis; for decades, young people have been priced out of living in the county they grew up in, thanks to wealthy second home owners snapping up holiday botlholes. Now exacerbated by the pandemic, the situation has reached crisis point, with landlords cashing in and changing long-term rentals to holiday lets as British tourists flood to the county for a staycation. According to The Guardian, during the May half-term holiday, there were just 62 properties to rent across the whole county, compared to 10,290 active AirBnB listings. Use your vote to elect politicians that don't just care about lining the pockets of the privileged.
And it doesn't end there; local people are suffering further issues simply by living in the county that is hosting the G7 summit. Cornwall Council reported that as many as 130 homeless people have been moved out of hotel temporary accommodation to make way for tourists, summit attendees and the extra staff it requires, such as security and police officers. There are also fears that patients are being discharged early from hospital to clear wards for the summit. While the global issues being discussed at the G7 are vital, they shouldn't come at the expense of the most vulnerable.
Goal 7: Affordable and Clean Energy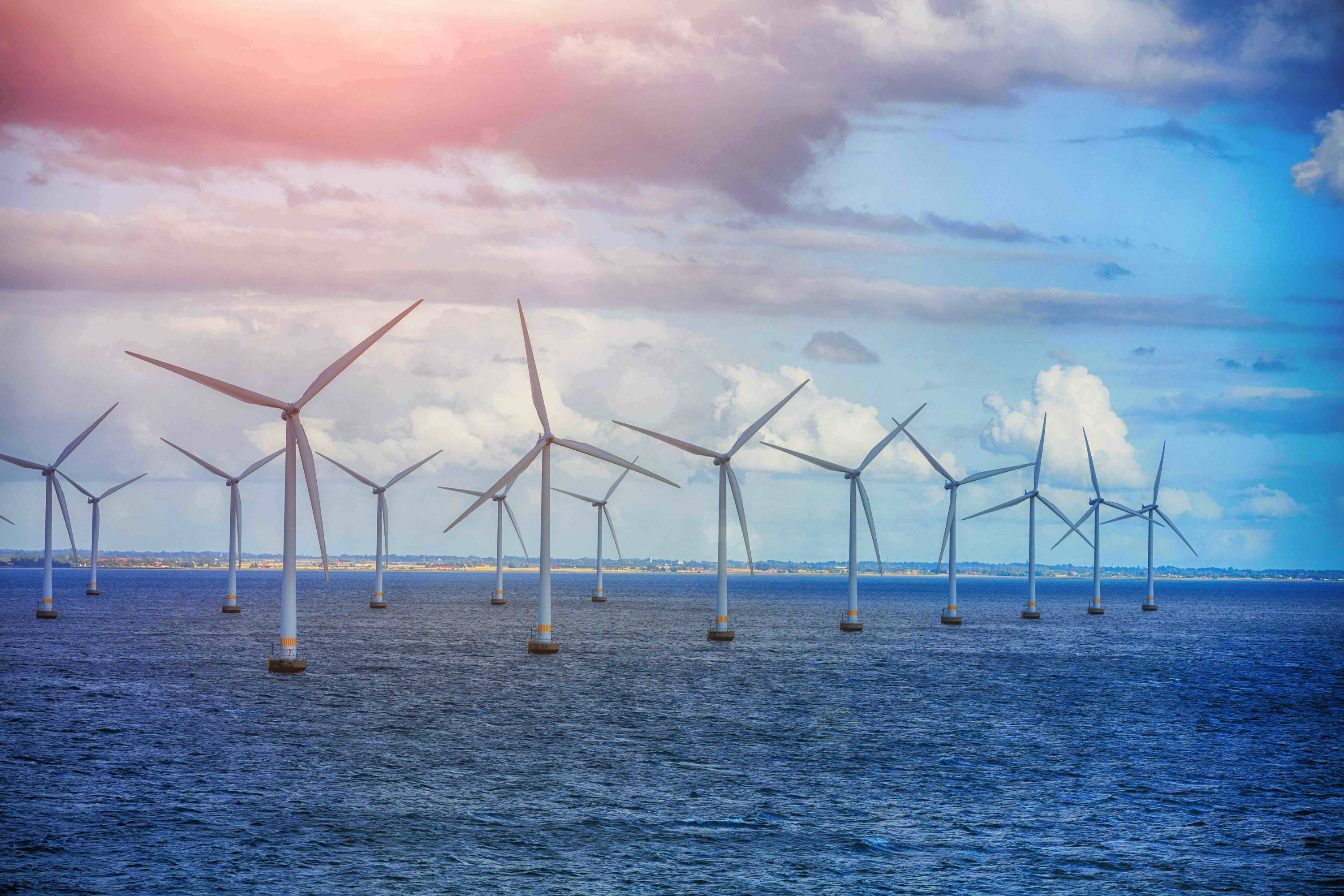 When it comes to Cornwall's future however, there is hope on the horizon in the form of The Crown Estate's proposed Celtic sea floating wind farm, which was announced in March. It's an important step in the British Government's pledge to deliver 1GW of floating wind energy by 2030. The project, which will harness stronger winds in deeper waters than traditional fixed offshore wind turbines can, could create thousands of jobs in Cornwall as well as helping the county with its plan to become carbon neutral by 2030.
100% of profits from the sales of #TOGETHER products go to charities that advance the Sustainable Development Goals. Find out more here.