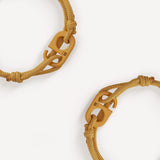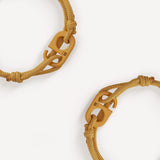 Goal 12: Responsible Consumption and Production
#TOGETHERBAND
Show your support for sustainable consumption and production patterns
Goal 12: Responsible Consumption and Production
Show your support for sustainable consumption and production patterns
• 100% Parley Ocean Plastic® rope
• Clasp made from recycled decommissioned illegal firearms
• Supporting artisan employment in Nepal
• Find out where the money goes here
• Adjustable strap (Fitting guide)
• For every #TOGETHER product you buy, we plant a tree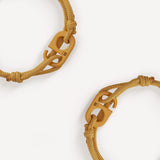 The Clasp
REBUILDING CONFLICT TORN SOCIETIES
The clasp is made from Humanium Metal, repurposed from decommissioned seized illegal firearms in Central America. Its production helps to end armed violence and rebuild conflict-torn societies.
The Band
CLEANING UP THE WORLD'S OCEANS
The rope of your #TOGETHERBAND is 100% Parley Ocean Plastic® created from upcycled plastic waste intercepted by Parley from remote islands, shorelines, waters and in coastal communities.
The Production
CREATING SUSTAINABLE EMPLOYMENT
The recycled rope is sent to Nepalese artisans who work to assemble the finished bands. The work that we provide supports local communities and economies.
We throw away 1/3 of all the food we produce - that's 1.3 billion tonnes every year