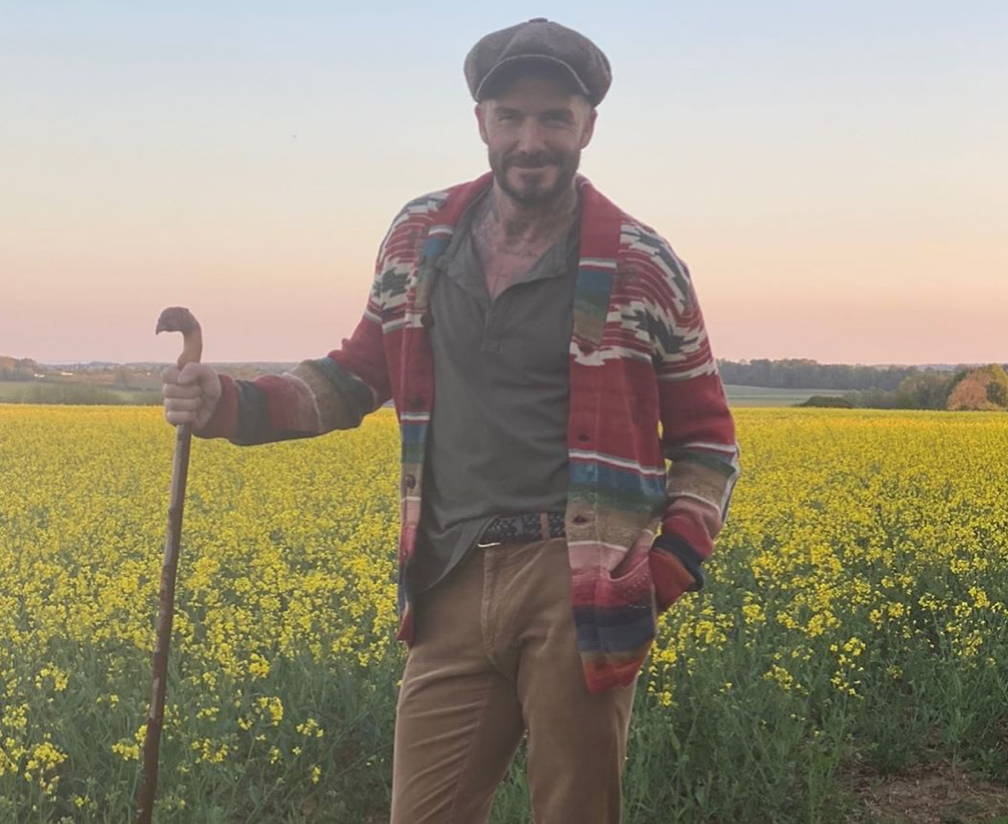 Goal 3: Good Health and Wellbeing
At Home With Our Ambassadors
We decided to catch up with out #TOGETHERBAND ambassadors to find out what lockdown looked like for them
By Leanne walstow
25th march 2020
Lockdown life looks different for each of us, so we decided to catch up with some of our amazing #TOGETHERBAND ambassadors to find out how they're passing the time in COVID-19 quarantine - from volunteering to deliver NHS meals, to joining in with Global Citizen's Together at Home initiative, here's what everyone has been up to...

Cody Simpson
Goal 14: Life Below Water
The musician and writer has been self-isolating in the US with girlfriend Miley Cyrus. As well as celebrating the launch of his first book of poetry - 'Prince Neptune' - in isolation, Cody also joined in with Global Citizen's Together at Home series of concerts. A recent Instagram post showed Cody at a desk surrounded by musical equipment, sparking hopes amongst fans that the singer-songwriter might be using the quarantine to create new material.

David Beckham
Goal 3: Good Health and Well-being
In true Goal 3 spirit, David Beckham has been sharing his lockdown fitness tips on his Instagram page and also participated in Global Citizen's One World: Together At Home concert, video calling families who are currently under lockdown to provide support and encouragement. He has also been helping older people in his community alongside Age UK by putting together and delivering care packages to those who are currently shielding.

Naomi Campbell
Goal 1: No Poverty
Quarantined in New York, Naomi is using this downtime to entertain her fans with a series of Instagram Lives featuring her famous friends and faces from the fashion industry. So far 'No Filter with Naomi' has welcomed Vogue Editor-in-Chief Anna Wintour, tennis stars Venus and Serena Williams, and fellow supermodel Christy Turlington amongst others. Naomi's charity Fashion For Relief has been working alongside the Mayor's Fund for London to help ensure low income families are still receiving enough food during this difficult time.

Arizona Muse
Goal 15: Life on Land
Model and eco-warrior Arizona Muse has been sharing tips on wellness and parenting through the pandemic on her Instagram account. Having relocated to a farm, the model has joined Britain's 'Land Army' growing and picking fresh fruit and vegetables so that the spring harvest can reach those in need.

Rosario Dawson and Abrima Erwiah
Goal 12: Responsible Consumption and Production
The Studio One Eighty Nine co-founders have been busy reshaping the production line of their ethical clothing brand in order to produce much-needed masks. Staying true to their brand ethics, all masks are reusable and hand-crafted in Ghana by artisans who are paid a fair wage, ensuring they can provide for themselves and their families during this crisis.

Monsta X
Goal 16: Peace, Justice and Strong Institutions
K-pop group Monsta X were early donors to the COVID-19 cause, pledging $100 million won to the organisation Good Neighbours International. Since then the band have been self-isolating together and keeping fans entertained with a session on MTV Unplugged At Home, reminding us all to stay home and stay safe.

Princess Eugenie
Goal 8: Decent Work and Economic Growth
Princess Eugenie took to Instagram to mark her 10 year anniversary with husband Jack Brooksbank. The couple were married last year and are currently self-isolating together. The Princess also called for anyone else celebrating an anniversary in lockdown to send pictures via Instagram messages so that she could share to her story and spread the positivity! Eugenie and Jack have also been volunteering to help deliver meals to NHS staff at Imperial College London.

Halima Aden
Goal 8: Decent Work and Economic Growth
The model and UNICEF ambassador has been celebrating Ramadan at home and encouraging her followers to do the same - the Islamic celebration began on 23rd April and is usually an opportunity for Muslim families to come together. Halima is also supporting Vogue Arabia with its #stayhome campaign, sharing her cover for the magazine photoshopped to include a facemask. Last week Halima walked the catwalk from home for Fashion Unites - a virtual show hosted by Carine Roitfeld and Derek Blasberg to raise money for COVID-19 efforts.

Jameela Jamil
Goal 5: Gender Equality
Social distancing hasn't meant an end to Jameela Jamil's social activism. As well as dispensing the quarantine wisdom we all need right now (it's okay to be unproductive), Jameela has been keeping up her iWeigh podcast and carries on calling out the media for its often unfair treatment of women. This week Jameela used her voice to raise awareness of the 'Bois Locker Room' incident in India: 'I stand with the women of India in their ongoing fight against the pervasive disrespect of and violence towards their bodies at the hands of men.'