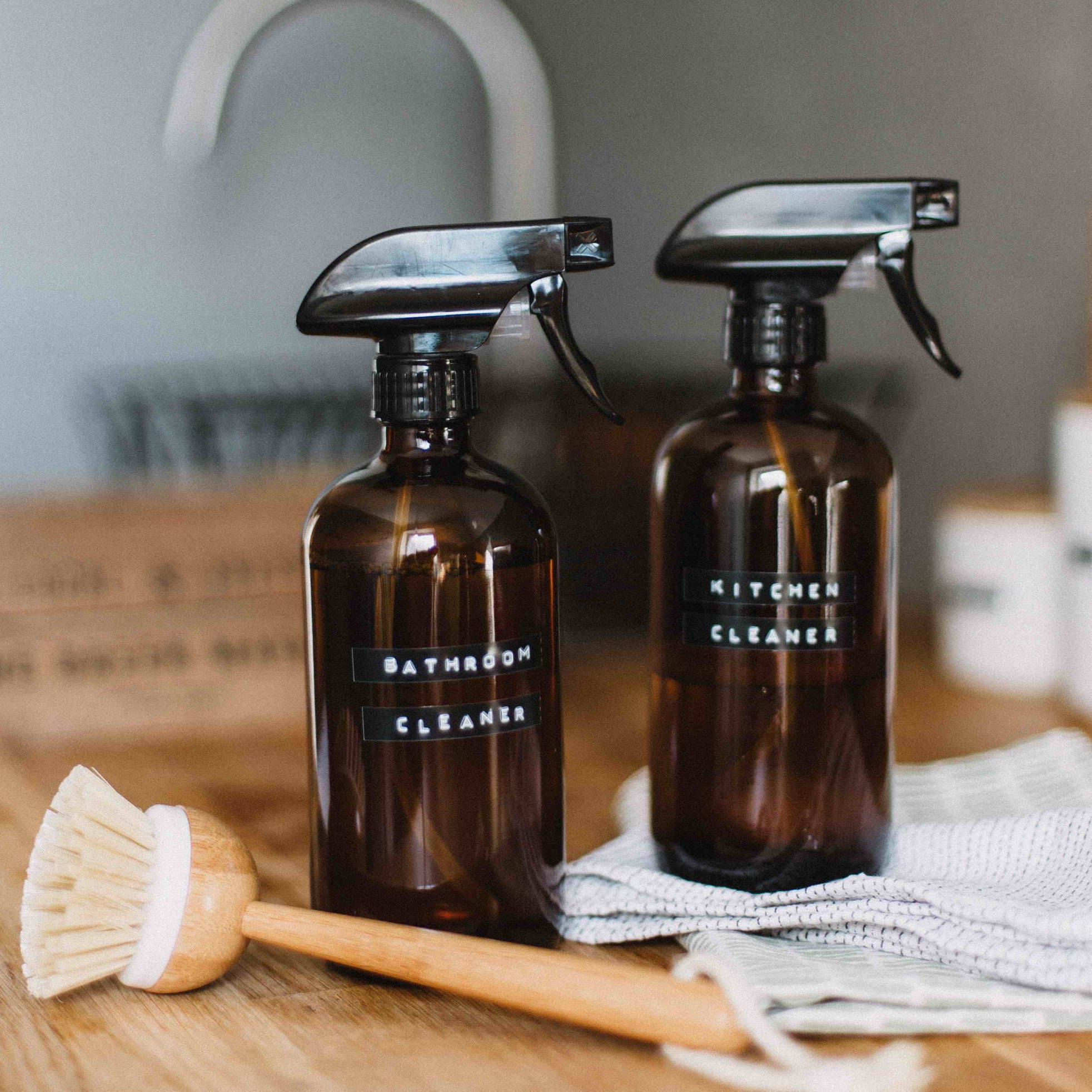 Goal 14: Life Below Water
How To Be Green And Clean
8 ways to protect the planet without compromising on cleanliness
By hannah rochell
18 june 2020
The coronavirus pandemic made us more obsessed with cleaning and disinfecting than ever. Many of us even resorted to washing our groceries before we packed them away into our kitchen cupboards, something that would have sounded completely bonkers before 2020. Even the most staunch plastic-free campaigners had to concede that it's understandable for people to feel safer buying a plastic bottle of bleach than doing without in these troubled times.
But with the extra time spent in our homes, we also had the opportunity to consider the effect that the cleaning products we use have on the environment. Just because you want to keep your home clean and your family safe, it doesn't necessarily have to come at the cost of the planet. To help, we've rounded up some of our favourite plastic-free and eco-friendly cleaning products.
Smol's ingenious but really simple idea involves signing up to a subscription and having your laundry and dishwasher tablets posted to you. Other than the fact that once you get the frequency right it means you'll never be in the annoying position of running out, they're also completely plastic-free. The cardboard packaging has been rigorously tested to make sure it's just as effective in keeping the product dry en route to you as plastic, and is small enough to fit through the letterbox, meaning you don't have to wait in for a delivery, either. Hannah, our deputy head of content, has been using Smol for the last 6 months and can confirm that it works brilliantly and smells delicious. Find out more about the best subscription services in our dedicated blog post.
Dissolvable cleaning pods
Most of us would probably be happy to wash and re-use our spray bottles from the bathroom and kitchen when they've run out, but knowing what to fill with them is where we are stumped. That's where OceanSaver comes in; borne out of a love of the sea, and a concern for the huge plastic pollution problem that is threatening our oceans and the life within them, its pods are a concentrated version of everything from furniture and wood floor polish, to bathroom and kitchen cleaners. Simply pop in a bottle, add water, and shake. You can either invest in one of their own recyclable bottles just use your own.

It's not just the liquids you're using to clean with that are a problem - chances are that your cleaning cupboard is home to at least one plastic fibre cloth, scouring pad or scrubbing brush. Eco Living has the answer, with a range of compostable dishcloths, wooden dishwashing brushes (with replaceable heads for a prolonged life) and steel scouring pads. The company is plastic-free, carbon neutral, vegan, and plants trees, too.

Refillable cleaning products
For the eco warrior that also aches for good aesthetics around the home, Fill has the coolest containers around. Its simple reusable glass bottles are adorned with black and white labels you'll long to display on your open shelves. Refills come in a bag in a cardboard box (like boxes of wine!); you then send the empty bag back to Fill for a refill and it gets sent back to you, avoiding the need to send those heavy glass bottles in the post more than once.

We've heard plenty about plastic-free options in the bathroom, such as shampoo bars and good old-fashioned soap, but how about in the kitchen? Among the many eco-friendly products this website stocks, Peace With The Wild has a dish washing soap bar, which is palm oil-free, naturally antiseptic and antibacterial, and handmade in the UK. Its ingredients are also, unlike many common detergents, not harmful to the soil or waterways that you will flush the suds out into.

Natural cleaning products
Cleaning products are not only potentially damaging to the wider environment, but possibly to the people living in your house, too; the air inside a typical home, school or workplace is 2-5 times more polluted than directly outside. It was a need to find a natural yet effective answer which doesn't aggravate conditions such as asthma and eczema and is pet-friendly that was the driving force in founding Tincture's range of natural home cleaning products and refills.

Refillable toilet cleaner
Another company using a subscription model and refills that fit through the letterbox is Splosh, which boasts the market's only refillable toilet cleaner, as well as laundry detergent, kitchen and bathroom cleaners, and hand wash and shower gel in its product range. You can only buy Splosh products on its website; cutting out the middleman keeps the price more in line with your normal supermarket shop.

A great alternative to a plastic scourer is one made from coconut, and as the name suggests, EcoCoconut sells nothing but products made from the stuff. As well as its scourers, kitchen brushes and bottle brushes, you can pick up natural coconut air purifiers, coconut cooking oil, and even a coconut doggy toothbrush and toothpaste, showing how versatile this wonder nut is.

100% of profits from the sales of #TOGETHER products go to charities that advance the Sustainable Development Goals. Find out more here.