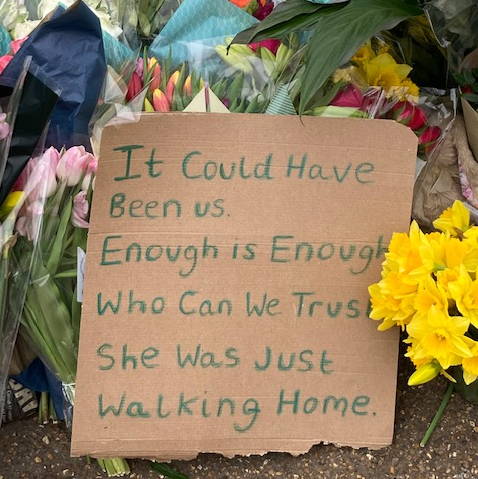 CAN A NEW POLICE MENTORING SCHEME WIN BACK WOMEN'S TRUST?
Following heavy-handed tactics at the vigil for Sarah Everard, will a collaboration between police and The Girls Network help make a difference?
By emma elms
24 MARCH 2021
What started off as a peaceful scene with hundreds of visitors laying flowers at Clapham Common ended with a series of women being forcibly removed by police to angry shouts of, 'Shame on you!' and 'Arrest your own!' A major PR disaster for the Met, the police handling of the vigil prompted calls for Met Police Commissioner Cressida Dick to resign.
Last weekend an objection to the government's new Police and Crime Bill, fuelled by a wave of anti-police sentiment, then sparked a series of 'Kill The Bill' riots in Bristol, which saw police being violently attacked by mobs of protestors – an entirely different crowd from those paying their respects to Sarah Everard in London.
After Sarah's vigil, the government announced a range of new measures aimed at improving safety for women and girls in England and Wales. These include doubling the size of the Safer Streets fund to £45m to pay for better street lighting and CCTV, and a new pilot 'Project Vigilant' scheme which would see plain-clothed police officers in pubs and clubs, but many campaigners argue this isn't enough.
Lib-Dem politician Luisa Porritt condemned the police's handling of the vigil and the lack of apology afterwards, saying, 'Women have the right to be heard… We will continue to fight for our rights and will not be silenced. Now women feel even less trust towards the authorities that are supposed to protect us.'
Ironically, the importance of listening to the voices of girls and women has been on the Met agenda behind the scenes recently. In January The Girls' Network launched a revolutionary new partnership with the Metropolitan Police to allow the voices of young women from London's most marginalised communities to be heard. The Met had already been collaborating with The Girls' Network, an award-winning charity, for the past three years, matching female mentors with teenage girls from London's most disadvantaged communities, but now the process is being reversed with the launch of a new girl-led mentoring scheme.
For the first time, young women aged 14-19 will be trained to mentor senior female Met Police officers. The aim is to empower young women by giving them a platform to represent their local communities. From a police perspective, it will give senior figures within the force direct access to the views of London's young women and help officers better meet the needs of the people they serve.
'Young girls are identified as one of the most marginalised groups in society,' says Paula Rhone-Adrien, one of the UK's leading Black female barristers. 'Add to this poverty with limited opportunities and we create the perfect toxic trio that ensures girls remain marginalised members of society into adulthood. However, their voices should be heard and it is clear the Met now recognise that without this, a significant piece of the societal puzzle is missing.'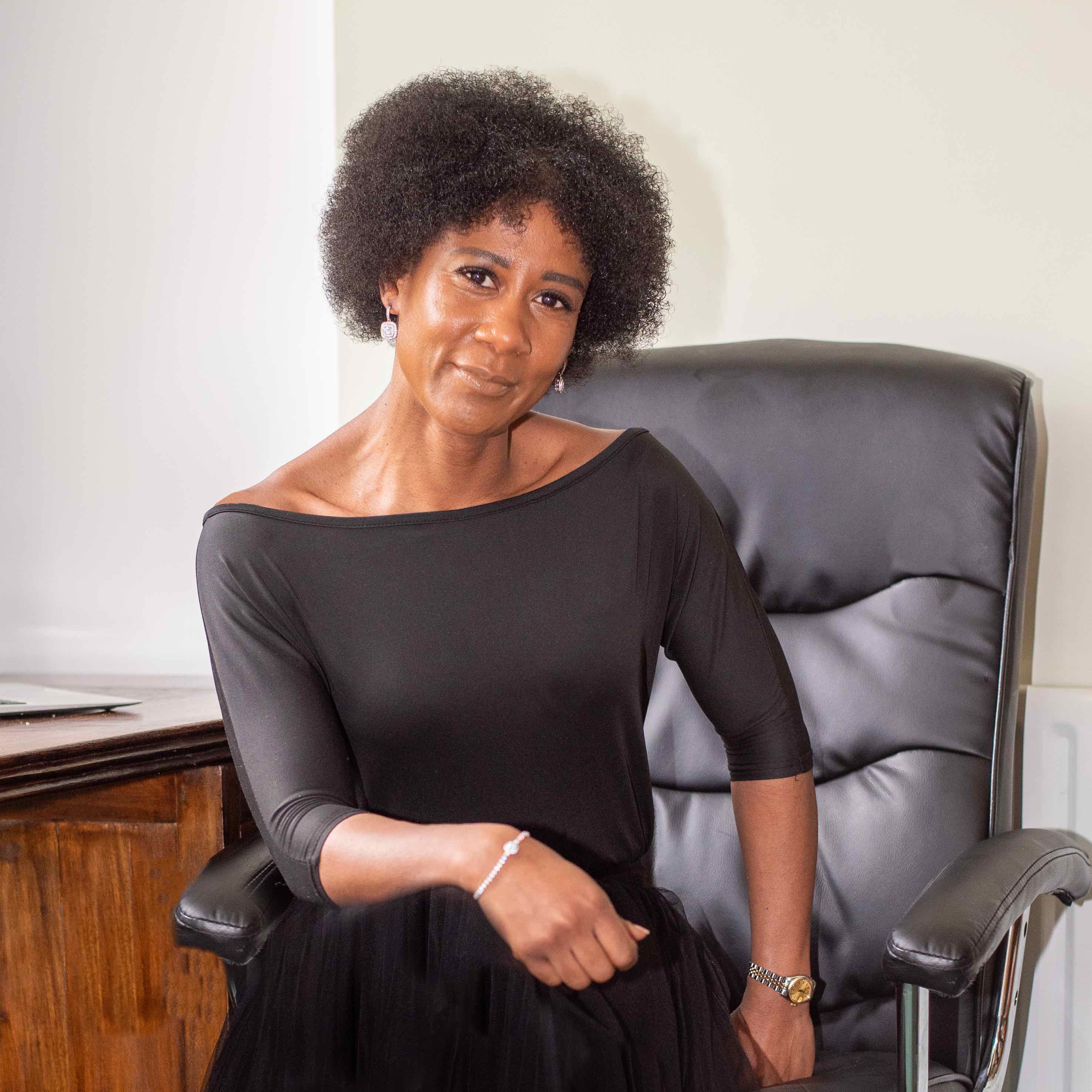 Paula Rhone-Adrien, Barrister

Over the past three years, through its partnership with The Girls' Network, the Met has mentored over 60 young people across London's most diverse communities, before the new girl-led mentoring scheme launched in January. Police mentors were matched with their young mentees at an online event and now virtual one-to-one meetings will take place monthly for the next six months, with a review next January to measure the long-term impact on both the girls and the force.
Before one matching event, 17-year-old Farheen (pictured below) said, 'Right now I'm feeling nervous because my mentee is going to be a senior police officer with lots more experience than me. But I'm going to remember that my view and experience is just as important as hers. We shouldn't be afraid to speak up and share what we think and that's the important thing.'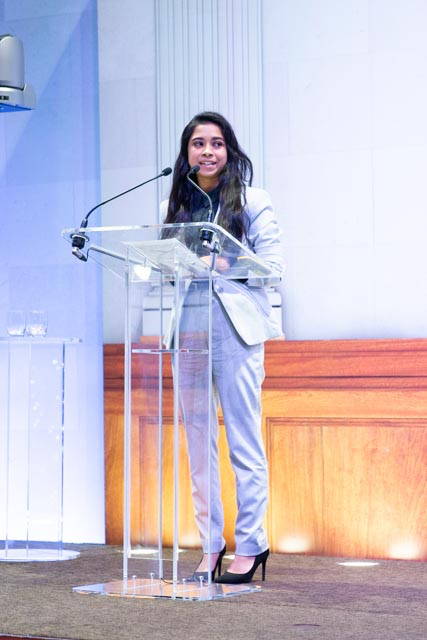 Farheen, 17, from The Girls' Network, now a police mentor
Charly Young, founder and CEO of The Girls' Network, says, 'We strive to be a platform for their voices to be heard, not just within our network and community but within wider society and the world. The girl-led mentoring scheme plays a pivotal role in achieving this because it gives the girls the chance to directly speak to people who hold power and influence, in a safe and empowering setting.'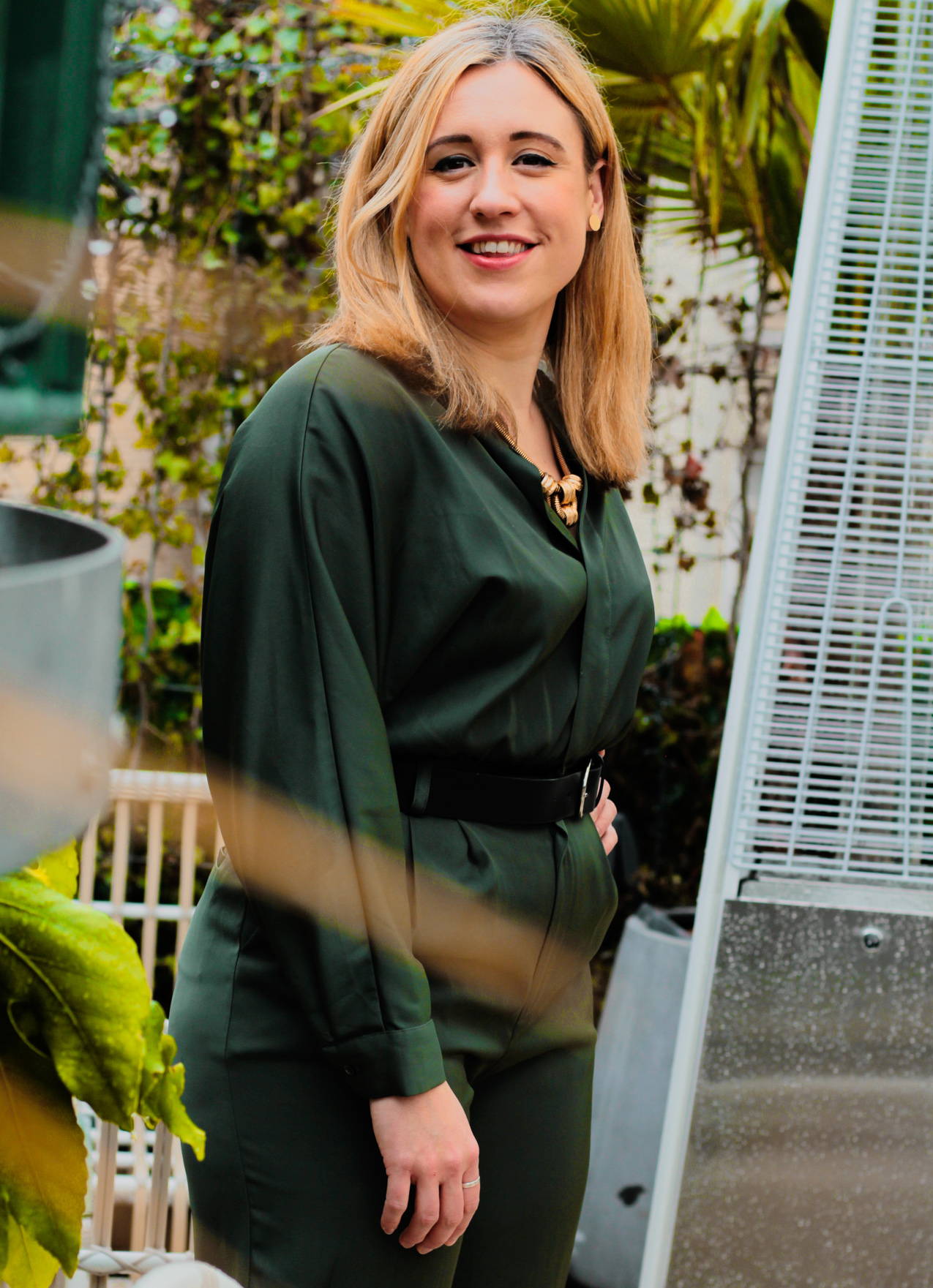 Image of Charly by Aiseosa Eweka-Okera, a member of The Girls' Network
This partnership is a much-needed attempt by police to recognise both Goal 5: Gender Equality and Goal 16 which calls for justice and strong, stable institutions. A 2020 report by Jacqueline Sebire of Bedfordshire Police for the International Journal for Crime, Justice and Social Democracy highlighted the importance of employing a diverse workforce, particularly in terms of female representation. She cited research showing, 'many police forces remain as traditional, male-dominant institutions'. Home Office figures from 2020 show that just under a third of the police force (31%) is female in England and Wales. New initiatives like these could help pave the way for a more inclusive police service.

Assistant Commissioner Helen Ball is a mentee herself and proudly leading the scheme. She explains the impact of hearing from a diverse range of young, female voices. 'Routinely, senior officers, who can influence and affect positive change, would not have access to the first-hand views from the people that their decision-making can affect the most. Having the opportunity to listen intently to the advice and guidance of London's young women is incredibly important.'
According to the Met Police, the scheme could influence how they engage with issues such as stop and search, online crimes, gang violence and social inequality.
A major study exploring the experiences of almost 11,000 14-year-old girls showed that three-quarters suffer from low self-esteem and depression, highlighting the confidence crisis faced by today's teenagers. We need projects like this to address the issue.
'The girls are excited not only to have their voices heard and to gain this platform, but also to develop their self-confidence through the process,' emphasises Charly Young.
Now we'd like to see more employers follow suit. 'Not just institutions like the Met, but companies and large industries should proactively implement this type of mentoring,' agrees Paula Rhone-Adrien. 'Mentoring is a two-way street, where information and knowledge is transferred in a positive loop. The benefits to the organisation, such as new ideas from those with direct experience and sparking innovative projects, create an opportunity for girls to submerge themselves in a world that would ordinarily be closed to them.
'Research informs us that in educating a girl, her country's society and economy improves. If implemented, girl-led mentoring becomes a critical strategy in dismantling a world view which permits the discrimination against women. Girl-led mentoring is not simply a fad or a tick box exercise – it is a powerful, direct tool that can be utilised to achieve gender equality.'
Check out the International Women's Day 2021 campaign by The Girls' Network to 'Save the Class of 2021' which recognises the impact of COVID-19 on the UK's least advantaged girls and the support needed to help them face a bright future.