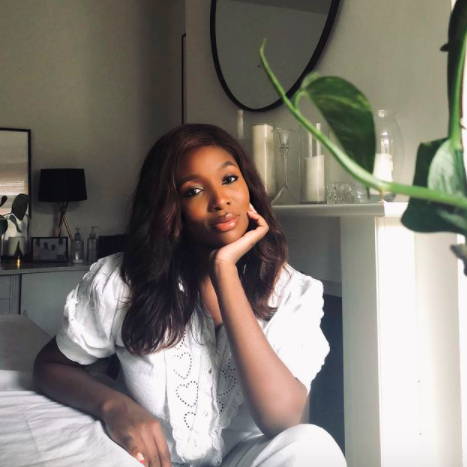 Meet the incredible women who've fought to make a difference during an unprecedented year
Domestic violence, homeschooling and unemployment: the impact of COVID-19 has hit women hard all over the world. To celebrate International Women's Day we've highlighted some of the women who've risen to the challenge with life-saving initiatives, clever campaigns and scientific breakthroughs.
The Mental Health Campaigner
Agnes Mwakatika, co-founder of Black Minds Matter
Seeing how the mental health of Black people had been disproportionally affected during the pandemic, last June Agnes Mwakatika (pictured, top) and Annie Nash set up Black Minds Matter UK with a mission to provide Black individuals with free counselling from certified Black therapists.
The global Black Lives Matter movement was sparked by the killing of George Floyd and Breona Taylor, but these shocking events added to the racial trauma already experienced by many Black people living in a systemically racist society. Agnes and Annie wanted to create 'an organisation where Black people can receive the healing they deserve.'
So far, the organisation has raised £800,000 which will fund courses of therapy for those most in need. By August 2020, a staggering 2600 people had signed up to the waiting list (applications are currently closed but sign up to their newsletter to find out when it reopens). See website for details of how to donate and how to offer your services as a professional Black therapist.
The Scientist
Sarah Gilbert, vaccinologist
As Professor of Vaccinology at the University of Oxford, Sarah co-developed the COVID-19 Oxford/AstraZeneca vaccine which was approved for use in the UK in December, saving thousands of lives and providing a much-needed light at the end of the tunnel. A recent study showed it offers 82 per cent protection against COVID-19 after the second dose and 100 per cent protection against severe disease, hospitalisation and death.
The Working Mother
Anna Whitehouse aka Mother Pukka
COVID-19 has exacerbated the gender gap, with double the number of women aged 25-34 being made redundant than men, and women bearing the brunt of extra childcare, domestic labour and home-schooling. With a staggering 71 per cent of mothers having had their request for furlough refused, Anna Whitehouse has been a vocal campaigner during the pandemic, lobbying the Government to give all parents/carers the right to ask for furlough to help ease the work/childcare juggle during lockdown and beyond. This follows her five-year campaign using the hashtag #FlexAppeal encouraging all employers to embrace flexible working.
The Domestic Violence Campaigner
Claire Barnett, founder of Everyday Allyship Platform
The terrifying escalation of domestic violence during the COVID crisis has been described as 'The Shadow Pandemic' by UN Women. Since the COVID-19 outbreak, reports from those on the frontline have shown that all types of violence against women and girls have increased, especially domestic violence. In response, Claire Barnett, Executive Director of UN Women UK, launched the Everyday Allyship Platform which provides information on the critical frontline services women can access if urgent support is needed, whether feeling unsafe at home or struggling with mental health.
The BLM Founders
Alicia Garza, Patrisse Cullors and Opal Tometi, co-founders of Black Lives Matter
The Black Lives Matter movement was founded back in 2013 by three amazing women, Alicia Garza, Patrisse Cullors and Opal Tometi but following the unlawful killing of George Floyd, their campaign exploded, winning global support. The BLM protests are thought to be the largest in US history, with around 26 million Americans taking part – joined by supporters across the world. 'Black people alongside our allies stood up to change the course of history and we won,' says Alicia Garza (pictured, above).
The Writer
Bryony Gordon, author and campaigner
The Politician
Monica Lennon, the MSP fighting period poverty
In a bid to tackle period poverty, which has heightened during the pandemic, Labour MSP Monica Lennon pushed landmark legislation through Scottish parliament to make period products freely available to all. This landmark ruling has made Scotland the first country in the world to make it a legal requirement for sanitary products to be provided free of charge to anyone who needs them. As a result, schools, colleges and universities must make a range of products available in their toilets and the Scottish government has the power to make other public bodies provide free period products.
'Periods don't stop for pandemics and the work to improve access to essential tampons, pads and reusables has never been more important,' she said.