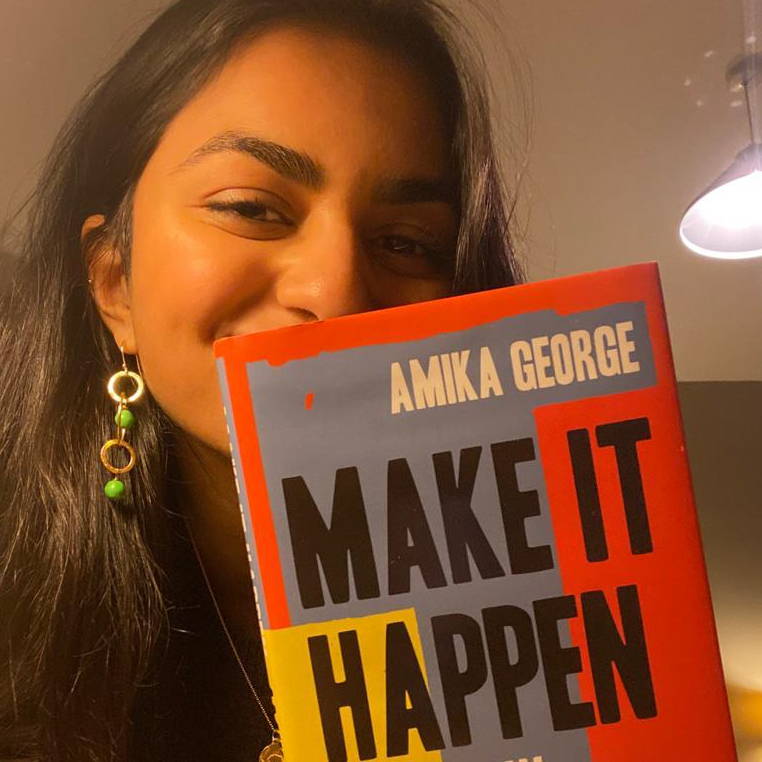 How to be an activist by amika george
Find out how to be a change-maker in this exclusive extract from Amika George's new book, 'Make It Happen'
By amika george
introduction: Emma Elms
19 January 2022
#TOGETHERBAND ambassador Amika George started the national Free Periods campaign from her bedroom when she was just 17. Her campaign persuaded the UK government to provide free menstrual products in all English schools and colleges from January 2020. A year on, her battle continues to eradicate period taboos and ensure both pupils and staff are aware of the government's provision, especially during lockdown.
Now 21 and studying History at Cambridge University, Amika has written a handbook (out now) called, 'Make It Happen: How To Be An Activist' packed with practical advice on how you too can change your world and including interviews with 28 other inspiring activists, including Scarlett Curtis and Adwoa Aboah. Even a pandemic doesn't have to stop you campaigning. Amika's message is, 'It's never too late. You're never too young. You ARE important!'
Now... here's our exclusive extract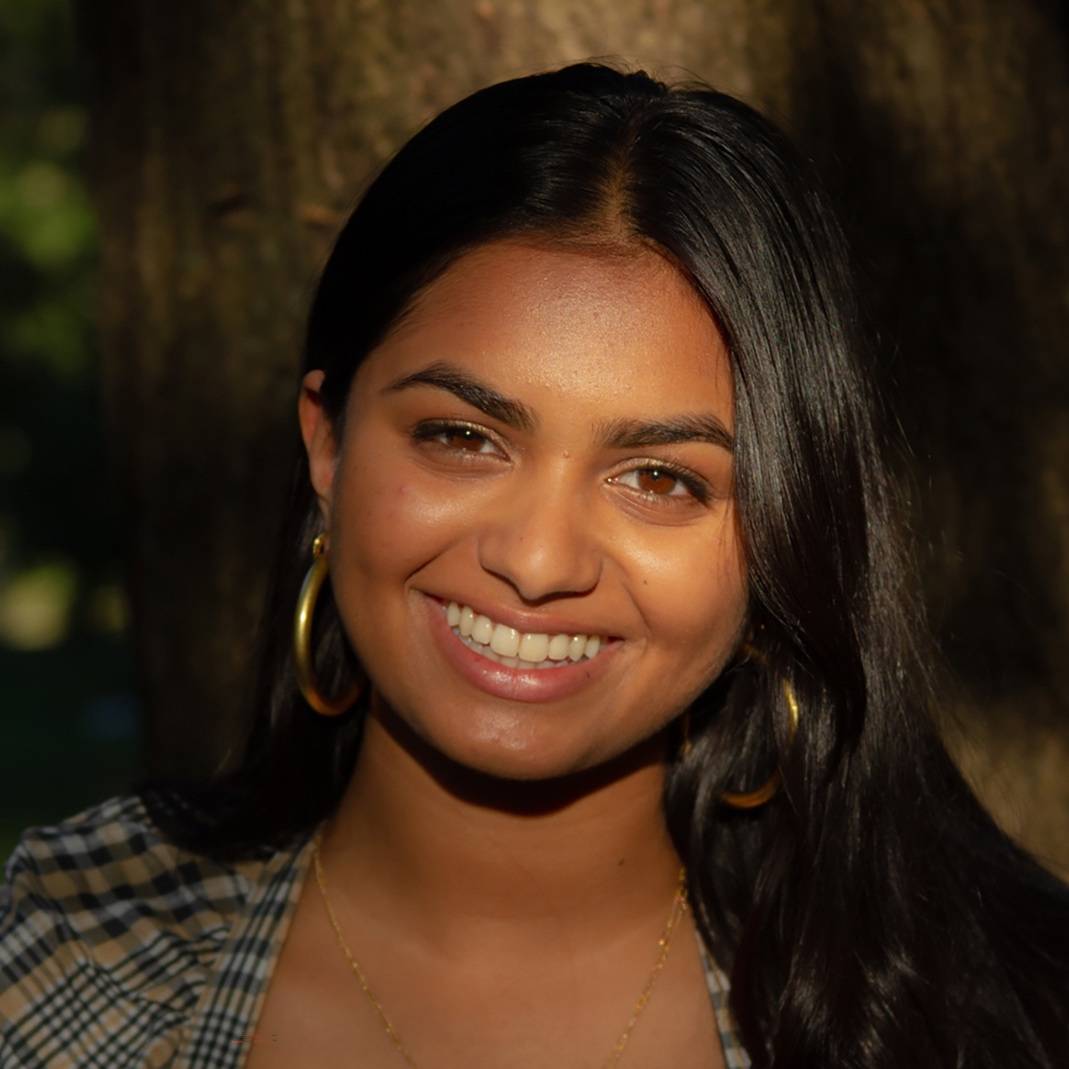 Whatever kind of person you are, you can be an activist. I'm not the loudest person in the room. Neither am I the most confident. If you'd told me three years ago I would be speaking in front of TV cameras, or that I'd be standing alone on an open stage holding a mic on the other side of the world, I wouldn't have believed you. But the urge to act takes over and you feel you just have to do it. Whatever you want to change, whatever issue you feel is demanding to be heard, it can be you that makes it happen.
Go as narrow and specific as you can in finding your cause. The danger of going too broad is that the campaign could easily lose focus, resonate differently with different people, and split your core support base. What you need is a single and streamlined issue that isn't too open-ended.
As a teenager, I was asked, 'How could I ever stamp out poverty when the causes are so complex?' What I could do was address a small part of it. For me, that was period poverty.
Why not start researching issues in your area? What about homelessness in your local community? Could you persuade local businesses to provide one meal a day to a homeless person in their neighbourhood? Mental health issues in young people are on the rise, but is your university or workplace doing enough? Why not organise wellbeing days once or twice a year, where you get to talk about issues that affect your mental health and work through solutions? We organised these at my school –we'd have lunchtime sessions for yoga, mindfulness, the importance of sleep and so on.
Working to solve issues that confront you every day in your own surroundings means you're giving your community a voice and this can feel much more doable than going large.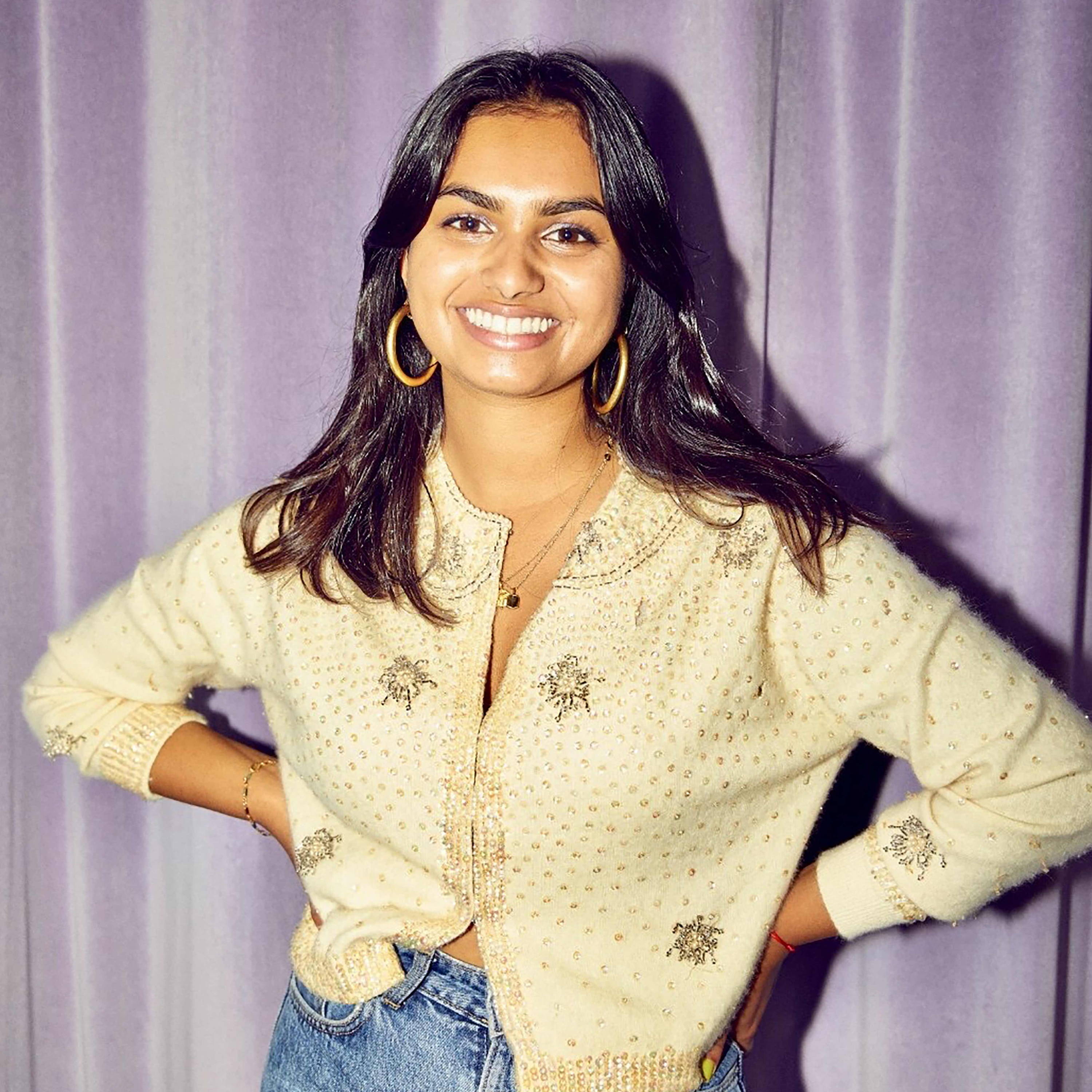 If you're struggling to figure out how to get started and whether you can do this, start by finding organisations and groups in your local area that are already fighting. It's a far less daunting method of activism and you might find that once you've gone along to a few meetings, you find sub-issues that you want to tackle separately. Plus, you've already made connections with like-minded people! Search for local volunteering or advocacy groups or find out more about local centres that give talks and hold meetings on issues you care about.
5. Let the Global Goals inspire you
Now it's time to decide what you want to achieve through your campaign. If you need inspiration, look at the UN 17 Global Goals. If you already have your activism goals, see if one of them connects to one of the Global Goals. I bet it does!
I've tried to amplify the Goals, where possible, throughout my campaign. Ending period poverty is just one part of a bigger global ambition to achieve gender equality (Goal 5), no poverty (Goal 1) and ensure quality education for all (Goal 4). I particularly like Goal 17 Partnership for the Goals. These goals have given me confidence because they've helped me understand how every action, no matter how insignificant it may seem, fits into a wider framework. I'm reassured that many other individuals and organisations are striving for the same thing.
You need to research your chosen issue inside out and really understand the context of the injustice. Start digging, asking yourself questions about why it exists, why nothing's been done, how much other people know about it and who cares about it as much as you do. You're going to be an authority on the issue and you need to equip yourself with a rigorous understanding of what you're dealing with.
When I started researching period poverty, I felt overwhelmed by the amount of information out there. I created a folder and saved every article I found useful and slowly started building a databank of facts and figures. I took my time and approached it like a mini project, breaking down the research to make it less intimidating. I started with period poverty in the UK then moved on to see what was happening with other countries.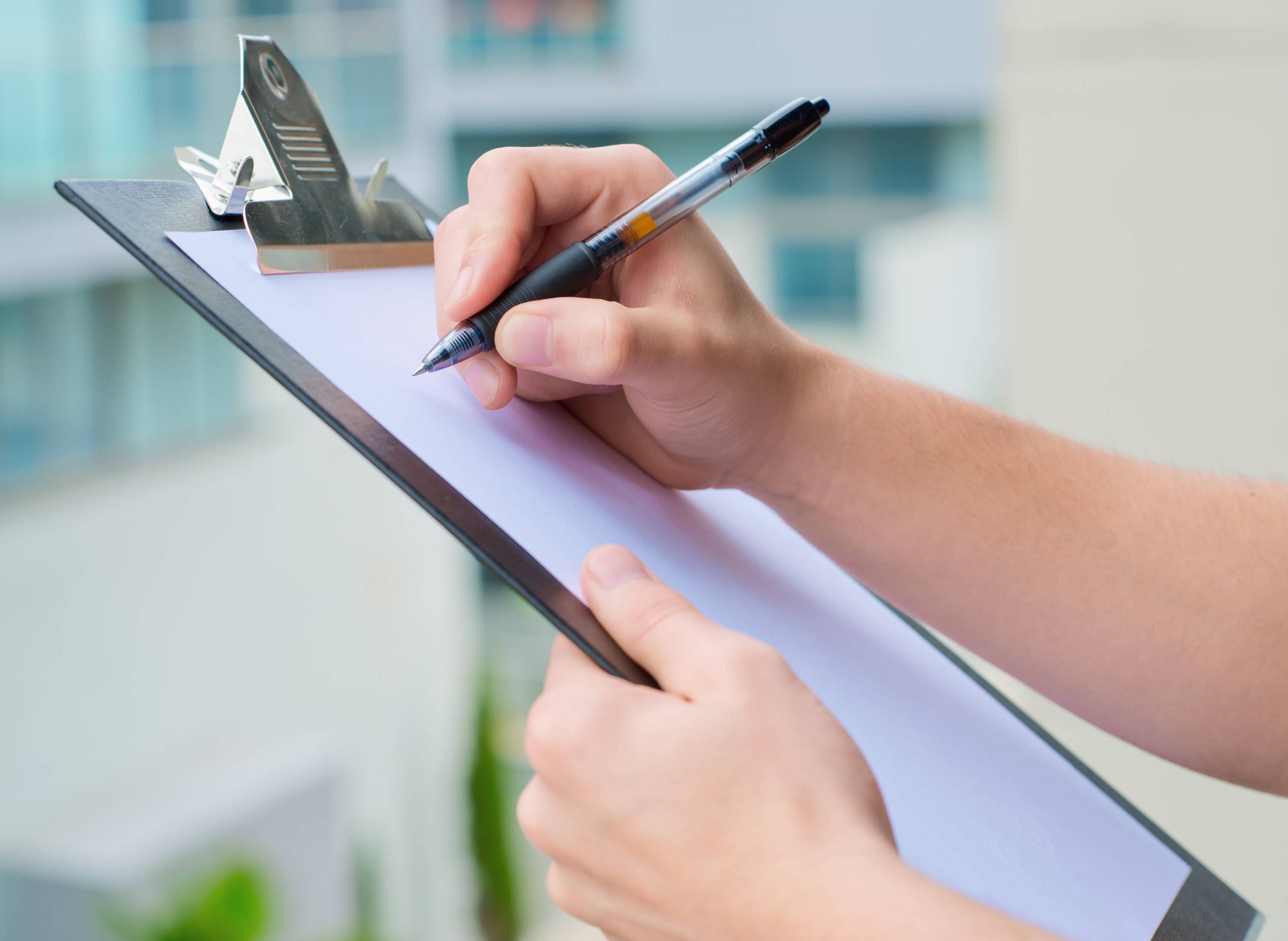 7. Identify the big names
Are there any key people, particularly those in the public eye, who have spoken about your issue? Can you contact them? Who wouldn't want you to achieve your goals? Are there businesses, for example, making money from the current situation?
This will help you understand the issue so you can think and plan. I made a list of other activists who had worked in the same space as me, then researched what they had achieved and asked them about the challenges they had been confronted with. Reach out to other activists to help get you started.
8. Ask, 'Who holds the power?'
Think about who – person, group or organisation – has the power to accelerate a solution to your issue. Who needs to turn around and pay attention to what you're saying? It may be your line manager at work, your local MP or the CEO of a large organisation.
By choosing one person or group, change feels much more achievable. Be as specific as you can, as this holds your decision-maker accountable and makes it much more difficult for them to shift responsibility onto others. It also means that tweets, letters, emails and any other attempt to make noise about the issue can be directed at just one person, helping to make your mission more streamlined.
It's always good to 'test out' your idea, so talk to those closest to you first. Think of it like an activist focus-group where you sound out your thoughts. Explain your core message, who you're targeting for a solution and why, and share ideas of how you're going to reach your goal. Be honest and open to the response you get. The feedback may reflect the thoughts of others, which, once your campaign is out there in the world, will be amplified!
10. Raise an internet army
Send our regular updates via email or social media so people feel involved. Invite people to share artwork and images that you can post on Twitter and Instagram. Ask people to write blogs, share poems and articles. Encourage people to offer ideas and suggestions about what they want to see and what you can do better.
In starting Free Periods, I felt privileged, if felt like we were on the cusp of exciting change. But I also knew I was just a teenager who needed help and direction, and being honest and upfront about that drew other people in. It was a movement that they were part of, it was theirs too, and they wanted it to be a success as much as I did. Good luck with your own mission!
Images: Mollie Rose, Shutterstock

100% of profits from the sales of #TOGETHER products go to charities that advance the Sustainable Development Goals. Find out more here.
This article was originally published in January 2021 and has been updated