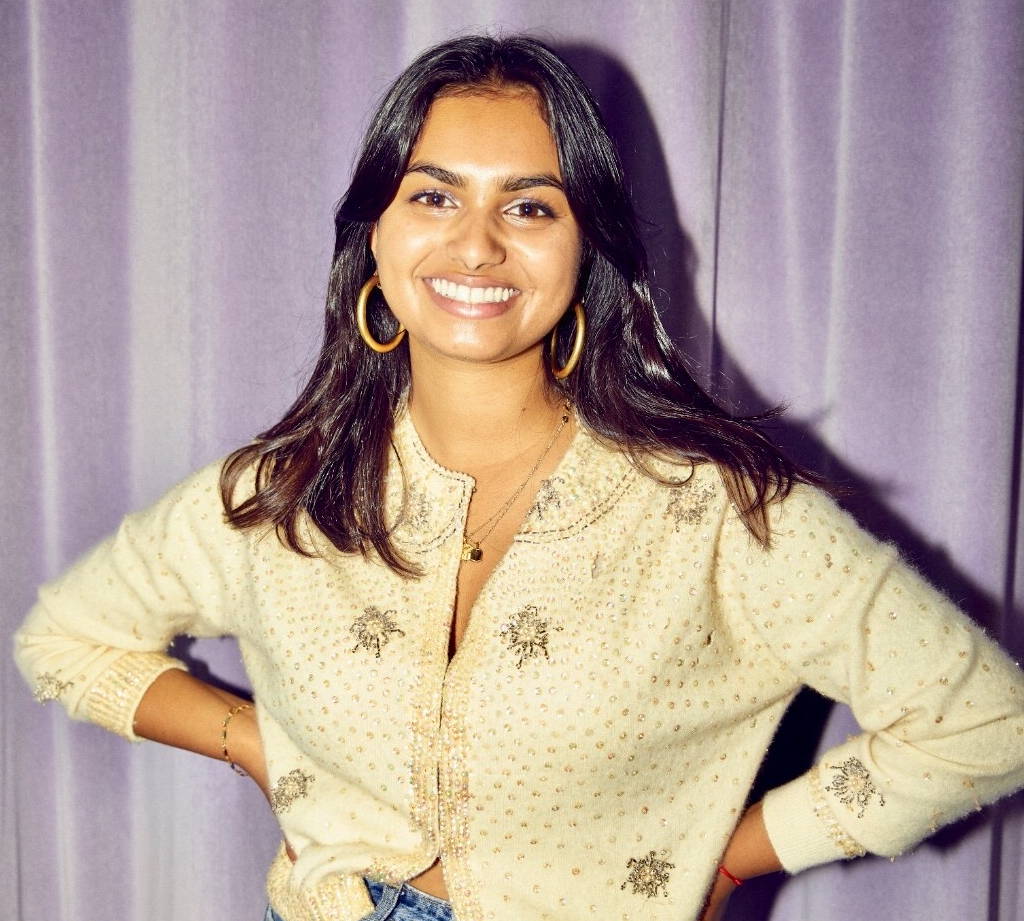 Campaigner Amika George
Photo by Mollie Rose
Goal 3: Good Health and Well-Being
THe lockdown effect on period poverty
3 in 10 UK girls found it difficult to afford or access period products in lockdown, leading them to take desperate measures
By Emma elms
25 november 2020
Scotland has become the first country in the world to provide free period products for all, which will come as welcome news to those who live in the country. The coronavirus crisis has left many girls and women worldwide struggling to manage their periods, according to a recent survey of 30 different countries by the global children's charity, Plan International. The research, which involved interviews with 61 health professionals about the experiences of girls aged 14-21 in their country, found that problems ranged from stock shortages and price increases, to difficulties in accessing water and basic services.
'From Kenya to Nepal, Australia, Ireland and Cambodia, COVID-19 lockdowns have caused big problems for people who menstruate,' says Dr Rosamund Ebdon, Plan International's Head of Policy. 'Periods don't stop during a pandemic but managing them safely and with dignity has become a whole lot harder.'
Many of the issues with period poverty existed before the pandemic, but the virus has made the situation worse. 'In many countries, period products have become scarce and vulnerable girls and young women in particular are going without,' she explains.
'When sanitary products are hard to obtain, it means people might resort to using unhygienic alternatives that can increase their risk of reproductive and urinary tract infections.'
The health workers interviewed by Plan International said nearly three-quarters (73%) of girls reported having limited access to period products due to stock shortages, half (51%) reported having reduced access to clean water to manage their periods and over half (58%) were unable to afford products because of prices suddenly increasing.
'Prices went up as soon as there was a confirmed case of COVID-19 in Fiji,' one young woman revealed. 'Sometimes I have to forgo buying hygiene products as money will have to be used on food and bills.'
'Sometimes [I feel shame], especially when I am not able to clean myself during water cuts. I feel embarrassed to walk around…' confided another young woman from the Solomon Islands.
'No toilets, no soap, no private areas for girls or even no pads at all, these are some of the challenges they face,' explained a Water Sanitation & Hygiene (WASH) Programme Officer in the Solomon Islands. 'Most of the time during menstruation, girls have to spend the whole day in the river or water taps washing just to ensure water to control their bleeding.'
Another study by Plan International UK, covering the experiences of girls in Britain, found that a staggering three in ten UK girls have struggled to afford or access sanitary products during lockdown. Over half of these girls (54%) ended up having to use toilet paper as an alternative.
'This is heart-breaking,' says UK campaigner and #TOGETHERBAND No Poverty ambassador Amika George, the inspirational 20-year-old Cambridge student who started the national Free Periods campaign when she was only 17. 'In our society periods are still regarded as such a taboo topic and the stigma prevents girls from talking about their periods and the fact they don't have access to the products they need.'
After two years of fighting, Amika's Free Periods campaign celebrated a major victory with the UK Government's pledge in April 2019 to provide free sanitary products in all schools by 2020. This came into force in January this year, but after schools closed during lockdown, some girls then struggled to access the products they needed again.
Plan International UK conducted a similar piece of research in 2017 and found then 1 in 10 girls were unable to afford period products. 'To hear that 3 in 10 girls are now struggling to afford products is very concerning for us,' says Nikki Giant, Head of Girls' Rights and Youth Team at Plan International UK. 'The government had made a commitment to end period poverty and provide products through schools, so as soon as schools shut down, that route to access free products was suddenly gone overnight.'
What many pupils weren't told or didn't realise was that they could still access free period items either via their own school or their nearest school. But many girls would understandably feel too embarrassed to tell a member of school staff what they needed, especially on a public reception desk.
The other issue, Amika points out, is that many schools themselves aren't yet aware of the government's provision. 'Many schools are still unaware that they have the right and the money to order in the products, in the same way they would soap or toilet paper,' explains Amika. 'We're trying to raise as much awareness as possible through social media using the hashtag #periodrevolution. Also, once schools have ordered in the products, we're encouraging them to make as much noise around it as possible. It's a really big deal that for the first time ever in the UK schools can get these products for free.'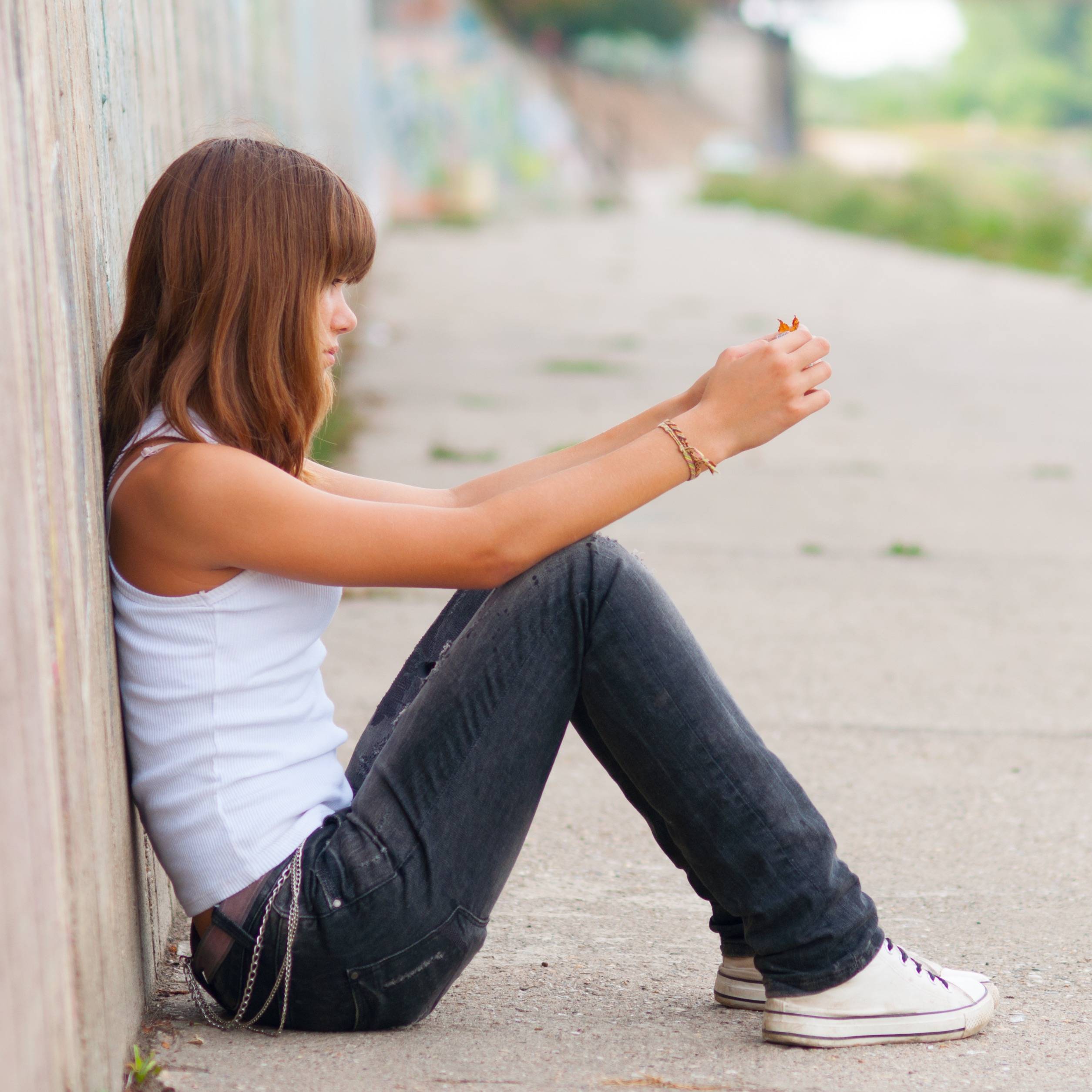 Some schools mistakenly think they don't have a need for them. 'The onus is very much on individual schools,' explains Nikki of Plan International UK. 'Unfortunately we've heard of some schools saying, "We don't have period poverty here, this is not a problem in our area" so the scheme is quite reliant on girls coming forward or going to a member of the school admin team, or a teacher or a school counsellor to say, "I need this" which is very difficult because of the stigma.'
During lockdown, Plan International UK's research showed that many girls were also fearful of leaving the house to buy the products they needed. 'At the beginning of lockdown everything was very uncertain, so I think a lot of girls weren't sure if this counted as an "essential need" – i.e. a legitimate reason to leave the house to go to the shop,' adds Nikki. 'The fact that so many girls resorted to using things like toilet roll, socks or newspaper is very upsetting. For one of the richest countries in the world, it's a very hidden problem. The fact we have girls who feel they're having to do that is shocking.'
Plan International has seen this is a global issue, worse in some countries, particularly rural areas. As a result, the charity has provided thousands of 'Dignity Kits' containing washable cloth sanitary napkins, a bucket and soap (among other items) to women in countries such as Bangladesh and Mozambique who urgently need help with managing their periods.
'That sense of dignity, particularly in communities where they don't have access to the same facilities that we do in the UK, becomes really important,' emphasises Nikki. 'Having access to clean water and sanitation are basic human rights and for girls and women that's an essential part of being able to manage your period. We find because this is a "women's issue" it does become sidelined – we see this all over the world.'
She points out that if women want to choose reusable products, such as washable pads and menstrual cups, which are more sustainable, it's absolutely vital to have clean water to make them viable.
On a trip to Zambia with the charity World Vision last year, Amika saw for herself the importance of having access to affordable, sustainable period products in developing countries. 'As part of a menstrual hygiene programme, the charity promoted these amazing recyclable, sustainable cotton products that the girls could sew themselves,' she explains. 'They only took 20 minutes to sew and would last 2.5 years!'
With sustainable period products slowly becoming more popular and more normalised, this could be one possible solution to the issue of period poverty worldwide. 'I've seen first-hand from my trip to Zambia how lives are transformed when menstrual myths are dispelled and communities come together,' says Amika. 'Those who suffer from period poverty are no longer shamed or isolated. Instead, they are empowered and given the tools to thrive and become who they want to be.'
UN Goal 3: Good Health and Well-being aims to strengthen the capacity of all countries, especially developing countries, to reduce and manage both national and global health risks. By supporting UN Goal 3, you can help change the daily lives of people across the globe and work towards a future where everyone has access to the healthcare they need.
Second image, posed by model: Shutterstock