The climate crisis is becoming more urgent every day. Here's what you need to know
By Emma elms
20 SEPTEMBER 2020
'The impact of the coronavirus is both immediate and dreadful. But there is another deep emergency - the planet's unfolding environmental crisis. Climate disruption is approaching a point of no return. We must act decisively to protect our planet from both the coronavirus and the existential threat of climate disruption...' - António Guterres, UN Secretary-General on International Mother Earth Day, April 2020.
UN Goal 13 calls for urgent action to combat the effects of climate change. Across the world, people are witnessing the impact of the climate crisis, from higher temperatures and more extreme weather conditions to rising sea levels and worse pollution. But by knowing the facts, you can help spread the word and play your part in working towards a cleaner, greener planet.
To prevent global warming going beyond the crucial target of 1.5°C, we need to reduce emissions by 7.6% every year from now until 2030, according to the UN Environment Programme's (UNEP) Emissions Gap Report (2019). Each year that countries fail to act, the level of difficulties and cost to reduce emissions goes up. Ten years ago, if countries had acted on the science, governments would have instead needed to reduce emissions by 3.3% each year, the UN report said.
'There has never been a more important time to listen to the science. Failure to heed these warnings and take drastic action to reverse emissions means we will continue to witness deadly and catastrophic heatwaves, storms and pollution,' the UN Secretary-General António Guterres said at the time.
2. 2019 was the second hottest year on record
Last year our planet reached the second highest temperatures ever recorded, according to figures from the World Meteorological Organization (WMO). This followed a decade of exceptional global heat, driven by greenhouse gases produced by human activities.
For the decade 2010-2019 temperatures were the highest on record. Since the 1980s, each decade has been warmer than the last – a trend predicted to continue due to record levels of heat-trapping greenhouse gases in the atmosphere.
'The average global temperature has risen by about 1.1°C since the pre-industrial era and ocean heat content is at a record level,' said WMO Secretary-General Petteri Taalas. 'On the current path of carbon dioxide emissions, we are heading towards a temperature increase of 3 to 5 degrees Celsius by the end of century.'
Scientists estimate that by 2070, barely liveable 'hot zones' will make up 19% of the planet. According to a recent study published in the National Academy of Sciences (NAS) journal, our world could see a greater temperature increase in the next 50 years than it has in the last 6000 years combined. By 2070, extreme hot zones, like in the Sahara, that currently cover less than 1% of the earth, could cover nearly a fifth of our land.
3. Extreme weather is a frightening reality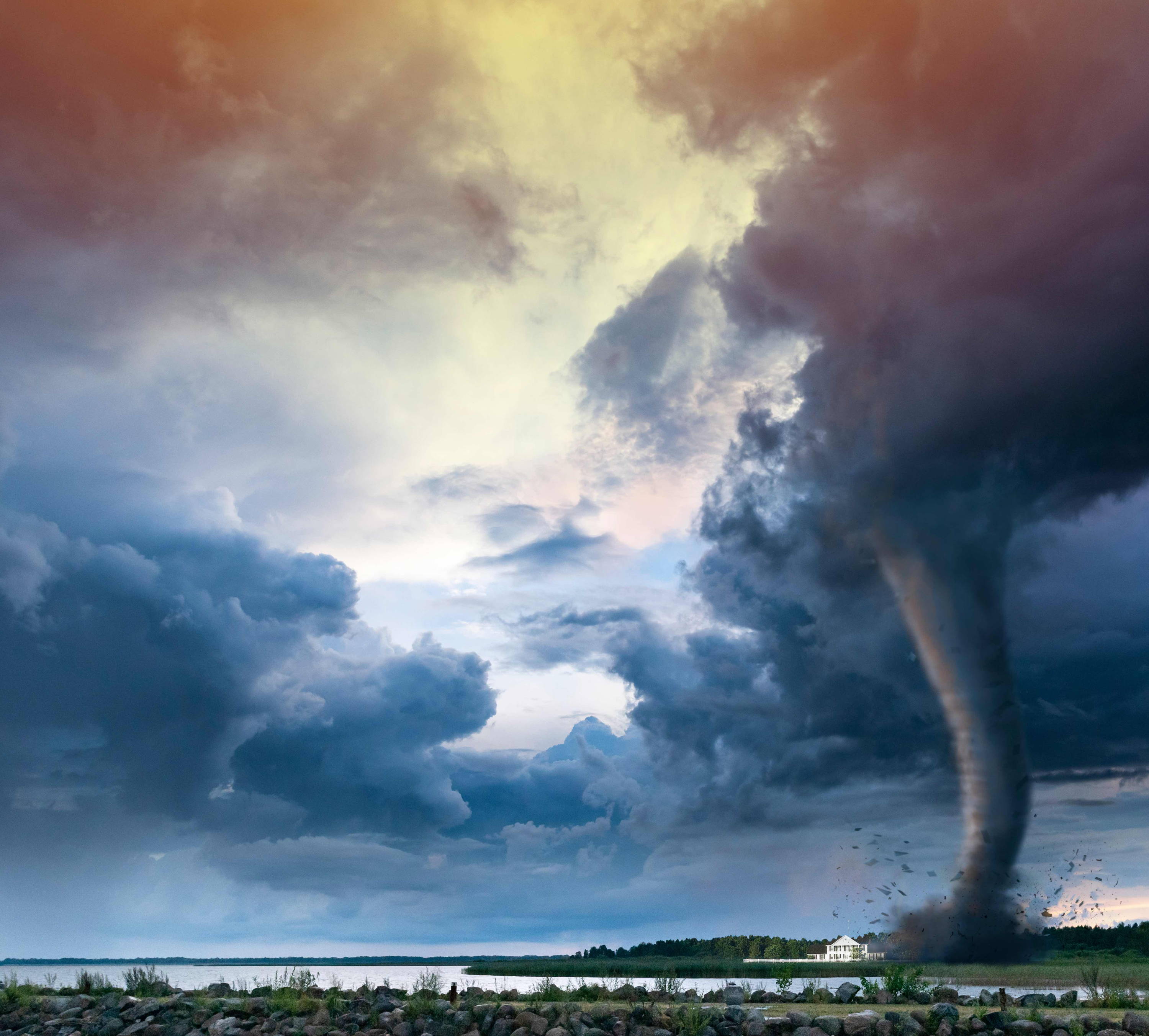 At the time of writing, wildfires are ripping through California, triggered by unusually hot, dry weather. As the governor of California Gavin Newsom tweeted recently, 'If you are in denial about climate change, come to California.'
Dramatic weather events are no longer unusual. 'On a day-to-day basis, the impacts of climate change play out through extreme and abnormal weather…' said WMO Secretary-General Petteri Taalas in an official statement, explaining the link between climate change and last year's weather. 'Heatwaves and floods which used to be once-in-a-century events are becoming more regular occurrences. Countries ranging from the Bahamas to Japan to Mozambique suffered the effect of devastating tropical cyclones…'
Hurricanes have hit new extremes too. Over the last 30 years, the frequency of high-intensity hurricanes – ranked as categories 4 and 5 – has increased and this trend is expected to continue, according to a special report by the Intergovernmental Panel on Climate Change (IPCC). Hurricane season usually lasts from June until November so we're in the danger zone right now.
Another major impact of climate change is more erratic rainfall which poses a major threat to our crops. With our world's growing population, Petteri Taalas announced this 'will mean considerable food security challenges for vulnerable countries in the future.'
4. The climate crisis highlights the rich-poor divide
A 2016 UN report on the impact of climate change found that 4.2 billion people have been affected by weather-related disasters in the last 20 years. Developing countries are the worst affected by the impact of climate change but the report says this isn't by accident – instead it's partly due to the failure of governments to close the development gaps that put people at risk. The UN called for countries to develop better policies to help protect their citizens.
The concept of 'climate injustice' – the harsh reality that those who are least responsible for climate change suffer the worst consequences - was originally developed in the 1980s and is now well recognised.
The words of the late UN Secretary Kofi Annan back in 2009, then President of the Global Humanitarium Forum, still resonate today: 'Climate change is the greatest humanitarian challenge facing mankind today. And it is a challenge that has a grave injustice at its heart. It is the major developed economies of the world which contribute the overwhelming majority of global greenhouse emissions. But it is the poorer and least developed nations that are hardest hit by its impact.'
5. Our precious wildlife is under threat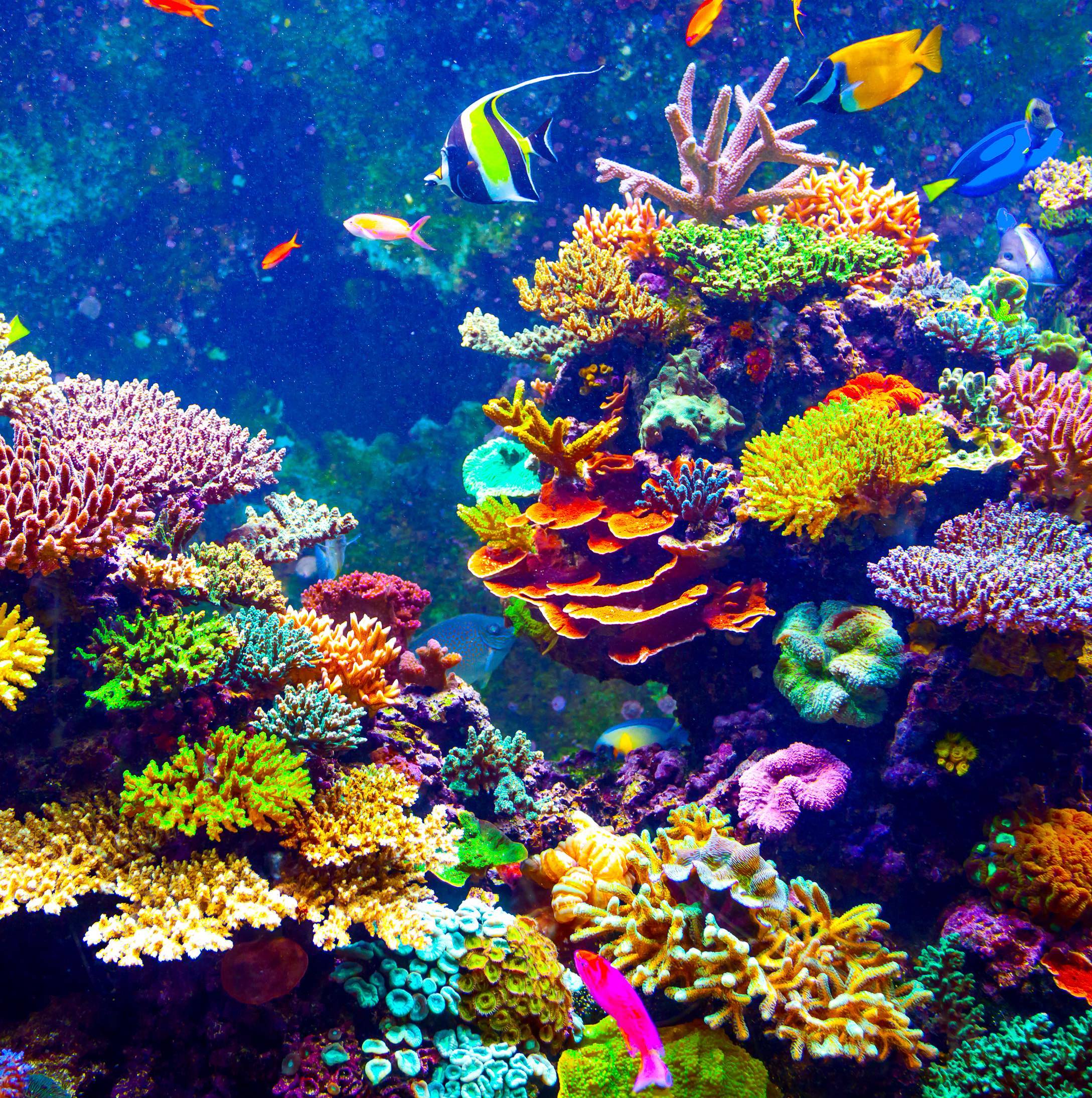 Climate change could mean we lose nearly half the world's plant and animal species by the end of this century, warned a report by the World Wildlife Fund (WWF) in 2018. It was based on a joint study by the University of East Anglia, James Cook University and WWF, exploring the impact of climate change on nearly 80,000 plant and animal species in 35 of the world's key natural areas.
Around 90 per cent of the world's corals are likely to disappear too. Increased levels of CO2 put corals under threat as the carbon dioxide that dissolves in our oceans turns the water more acidic, according to a 2019 UN report. Even if we achieve the target of 1.5C global warming, around 90% of corals are predicted to vanish from our seas.
6. Renewable energy sparks hope
When fossil fuels such as coal, oil and gas are burned they release carbon dioxide and other greenhouse gases, which trap heat in our atmosphere, making them a major cause of global warming. It's vital we switch to greener alternatives before it's too late. Time for some good news: over six years the UK has increased its renewable electricity output from 7% to 25%, showing that consumers are starting to take the issue seriously.
According to Friends of the Earth, the price of renewable energy is falling rapidly too. Globally, solar costs have dropped 90% since 2009. In many parts of the world wind and solar are now the cheapest sources of new electricity, meaning a future where almost all our energy comes from wind, wave and sun is no longer an impossible dream.
Join us and pledge your support to UN Goal 13: Climate Action.
Other images: Shutterstock