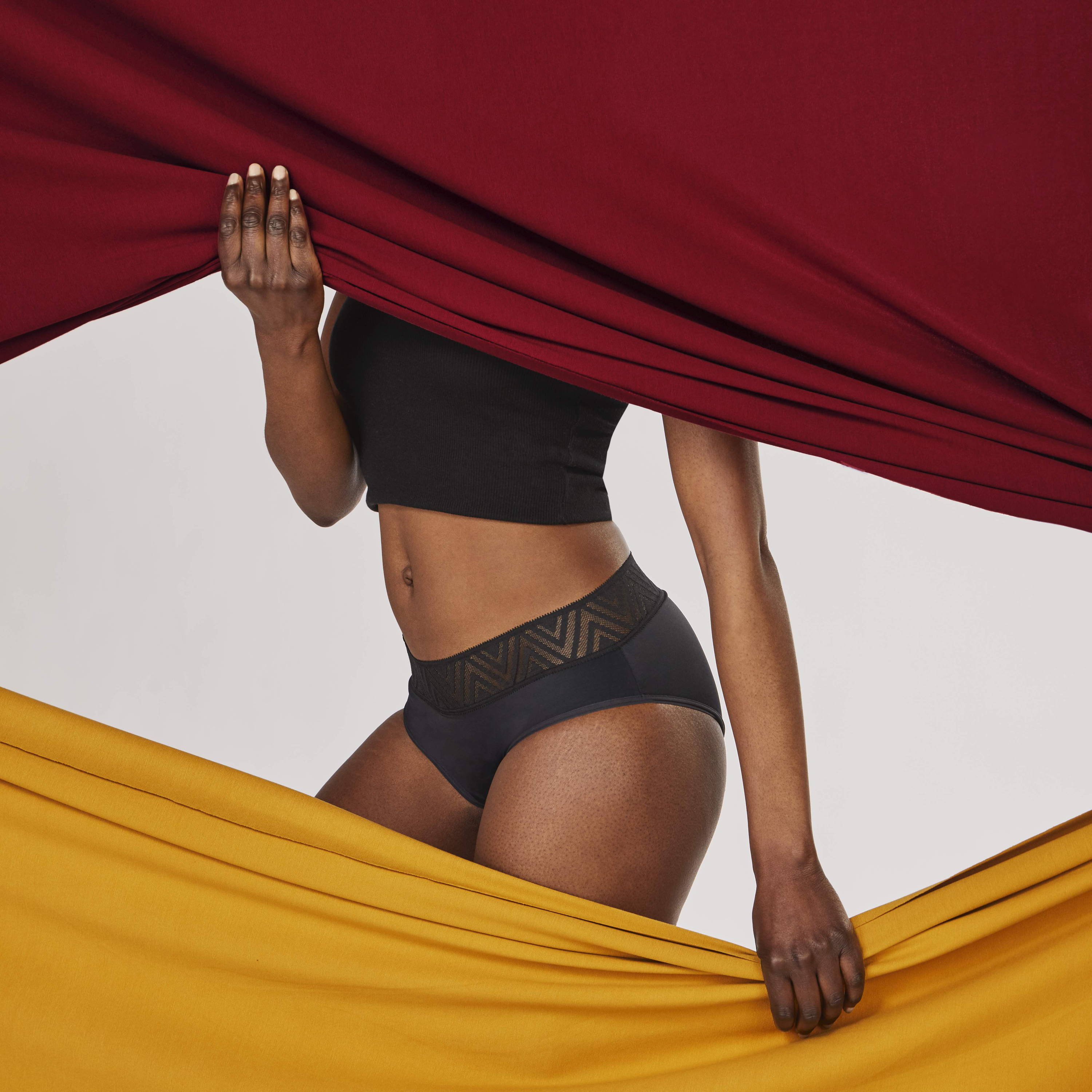 Goal 12: Responsible Consumption and Production
HOW TO HAVE A PLASTIC-FREE PERIOD
What's it like to swap traditional pads and tampons for reusable alternatives? Emma Elms finds out
I've known for some time that I need to address this major 'eco-fail' in my life. Plus with three daughters, surely I should be setting an example by 'normalising' alternatives to traditional tampons and single-use pads.
So, before I take the plunge into the magical world of Mooncups and period-proof pants, here are a few more sobering facts from the Women's Environmental Network. Aside from applicators, even conventional pads contain up to 90% plastic. With every person who menstruates using over 11,000 disposable tampons and pads in their lifetime, that means 125-150kg of waste per person ends up in landfill or, even worse, seas, rivers and beaches. It's time we all learned how to have an eco-friendly period.
I count myself lucky as mine arrive like clockwork each month, last a predictable seven days, with no cramping. But don't think me smug - the evil pay-off is I suffer ferocious PMT, hormone-related migraines and such extreme pre-period bloating I swell to look six months' pregnant (thank you to the school mum who asked me in the playground last week if I'm 'expecting again'. FOUR kids? Are you crazy?).
So when my period finally comes and the PMT lifts, my whole house heaves a collective sigh of relief. Like anyone, I then just need my period products to be as easy and effective as possible, so I can get on with normal life and forget about them. So which reusable period products are up to the job? And will they really keep me feeling fresh and clean? Here's our pick of the best to help you invest wisely…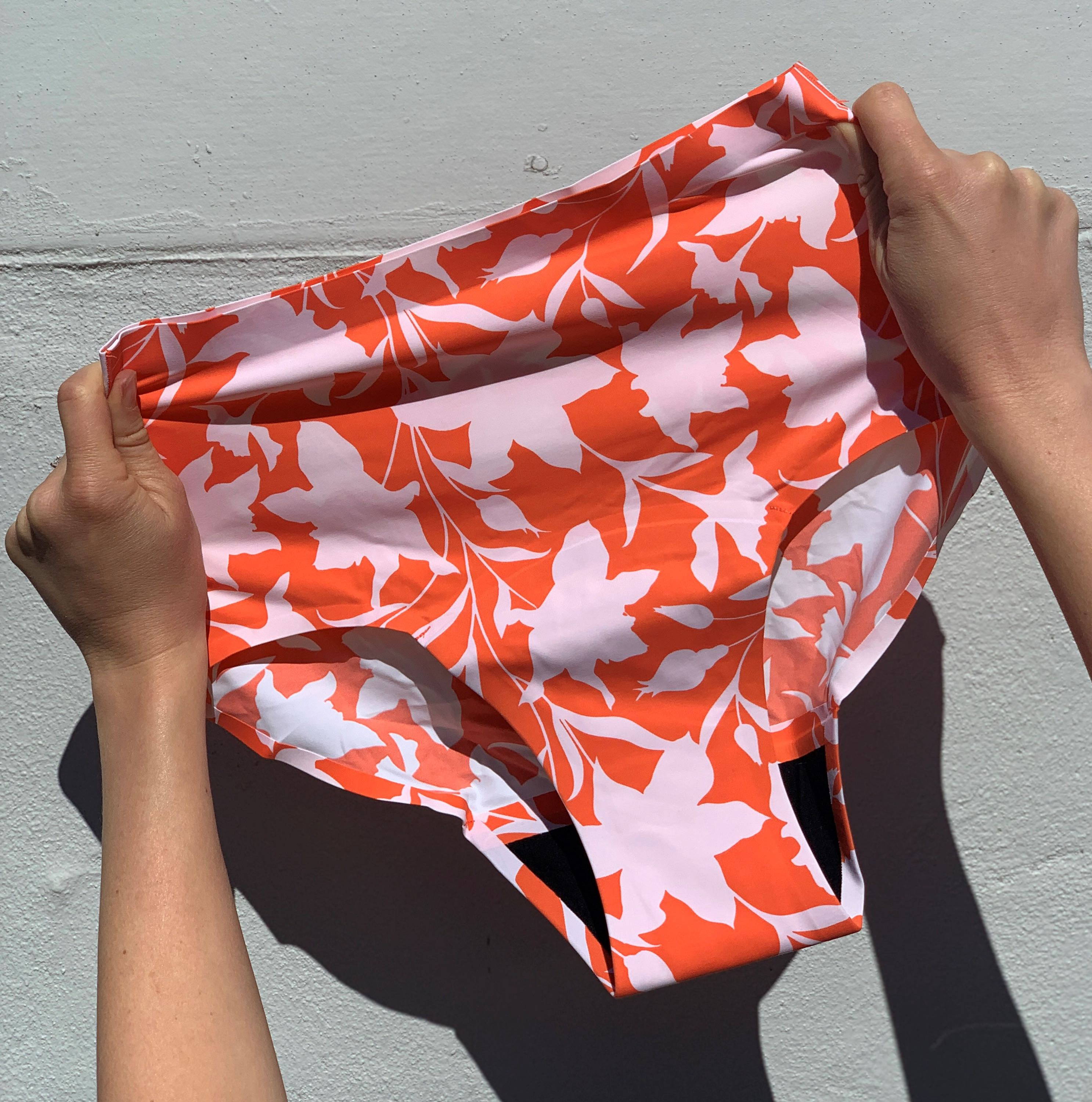 The Modibodi Sensual Hi-Waist Bikini pants (available in seven different colours, from sizes 6-18, from £20.50 each) were so comfy and flattering, I didn't want to take them off. The wide lace waistband was blissfully soft to wear and the Classic Bikini version (from £18.50 each) was a perfect fit too.
The liner is made from a cooling combo of Merino, Spandex and Polyester, which amazingly never felt damp during my period. The pants come in seven different styles including Boyshorts and Thongs. There are Curvy, Maternity and even Swimwear* ranges (*for light spotting).
· NB The slogan is 'Pee & Period-Proof' and their leak-proof powers are expected to last two years.
· Buy cheaper in bulk.
· Wash on a cold, gentle cycle. Don't soak, use fabric conditioner or strong stain removers. Store in a laundry bag to protect the natural fibres that bugs love to nibble on.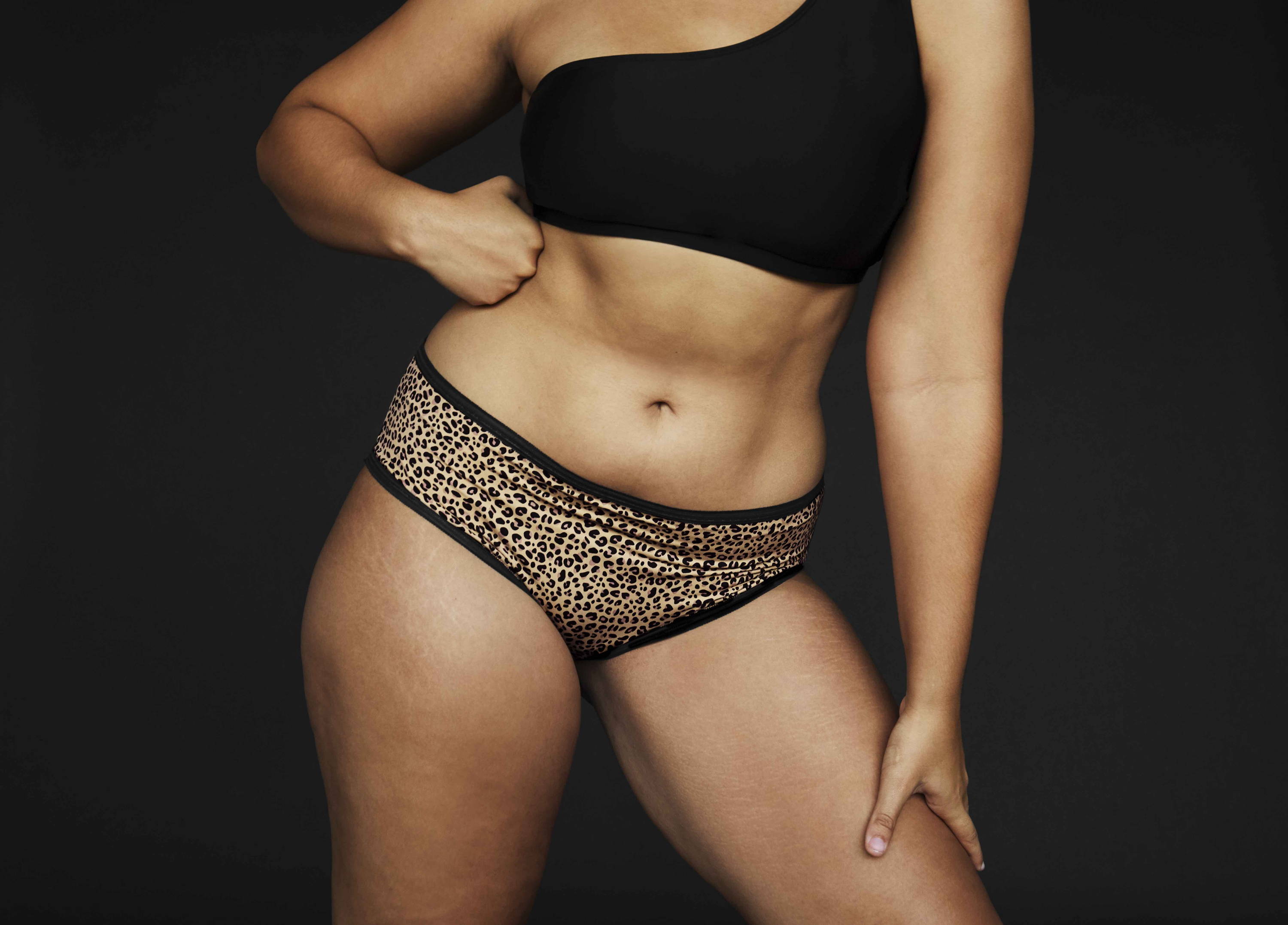 Available in over 10 different styles and five different flow types, the 'Super' version can absorb the equivalent of four tampons – yet the pants barely feel thicker than normal underwear. I loved the ultra-wide waistband on the Classic Hiphugger (£31.01), but there's also a new Thinx Air (£25.45) version made from extra-thin fabric. The manufacturers suggest to either use them as a total replacement for tampons and pads, or as well as tampons or menstrual cups for extra protection.
Of course, not everyone can afford the initial outlay of period pants, though the long-term savings are vast. During lockdown three in ten girls and young women found it difficult to afford or access period products, according to a recent study by Plan International UK. To help fight period poverty, the ethical clothing store Sancho's has a brilliant 'Pay It Forward' scheme where you can buy a pair of Thinx pants to donate to someone in need.
· Buy cheaper in bulk.
· Machine-wash on a delicate cycle in a mesh laundry bag (no fabric conditioner) or hand-wash.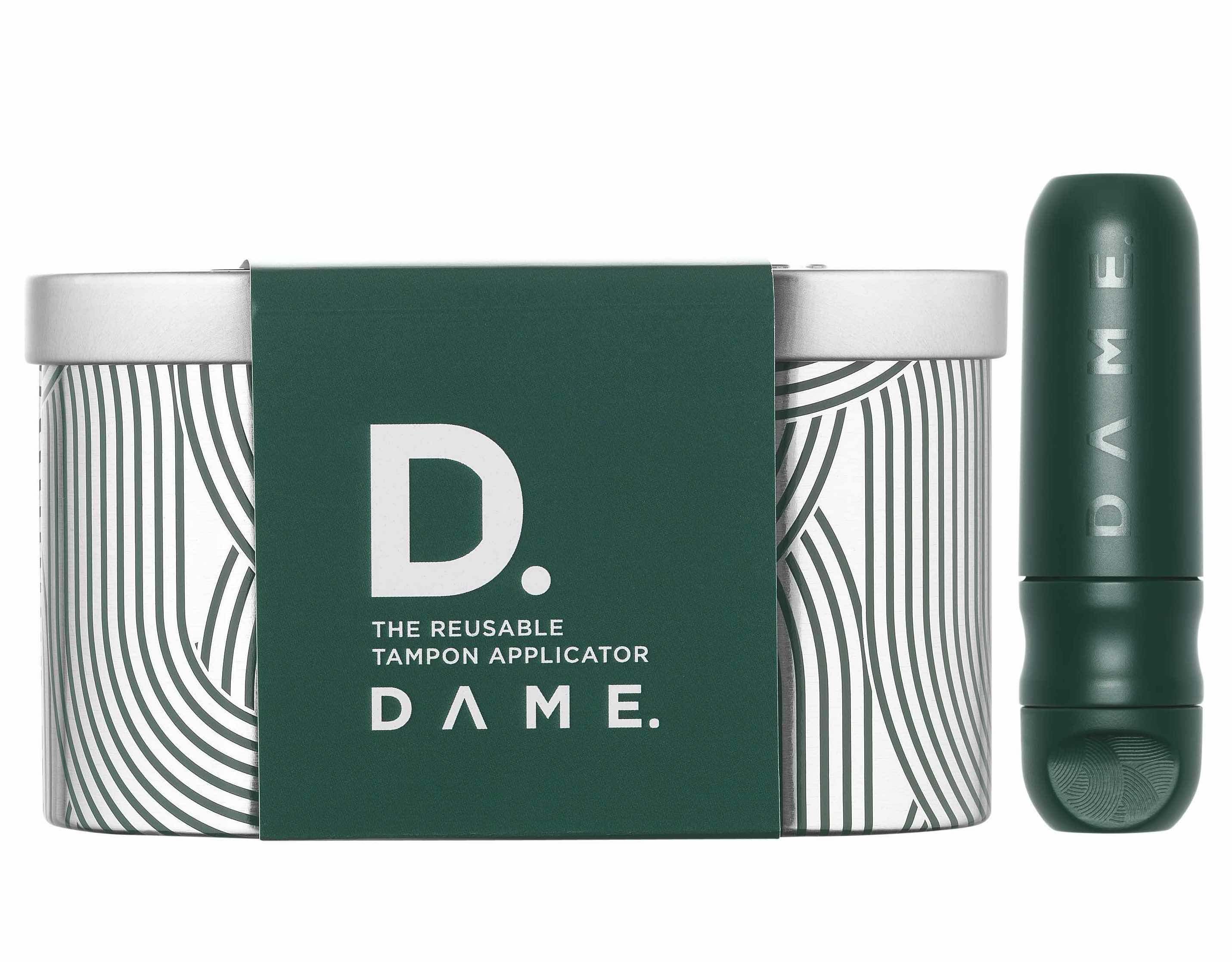 Founded by friends Celia Pool and Alec Mills, the 'D' is described as the 'world's first reusable applicator' and is meant to be kept for life. I've never had a problem with non-applicator tampons, but for anyone squeamish about it, the D would be a welcome purchase. DAME also make their own range of organic tampons 'free from pesticides and harsh chemicals', designed to be used with the 'D' applicator. If you're out of the house, you'll need to find a toilet with its own sink so you can rinse it after use or take a bottle of water to wash it out over the loo.
· £24.99 for the D applicator (comes with a storage tin, travel pouch and six DAME organic cotton tampons).
Soon after the Mooncup launched 18 years ago, I was working in an all-female magazine office. My colleague interviewed the founder Su Hardy and we chuckled over the 'strange' idea of a silicone cup that you inserted to catch your period. Well, Su, who is now retired, is having the last laugh as the Mooncup was ahead of its time and has become hugely popular in the more eco-conscious world we live in today.
The cup is a bit fiddly to insert at first, but by Day 4, I was on a roll with my folding technique (watch the website video for useful tips). I chose size A (for women over 30 or anyone who's given birth vaginally, whatever your age). Go for size B if you're under-30 and haven't had a vaginal birth. It should last 4-8 hours before it needs emptying. The best way is to empty it down the loo, then rinse the cup in the sink. If you're out, take a bottle of water to wash it out over the loo or wipe it out with a tissue.
· £21.99 for a Mooncup.
Designed by brand founder Lauren Derrett, with the help of her teenage daughter, these navy-blue pads printed with colourful logos come in three different sizes including Mini Flo (£7.99 for two), Medium Flo (£8.99 for two) and Mega Flo (£9.99), with strong popper fastenings. Mega Flo is best for night-time use as it felt quite chunky; the others felt surprisingly compact.
· Can be washed at 40 degrees (no fabric conditioner) or by hand.
'Sassy' Mid-Rise Period Pants by Cheeky Wipes
These were a perfect fit and I liked the stylish 'criss-cross', peep-hole detail on the hips. Made from a mix of cotton, nylon and elastane, these were so comfortable, they felt even better than 'normal' pants. They need to be changed regularly during the day, but they worked! Available in low-rise, mid-rise and high-waisted styles.
· Can be washed up to 30 degrees (no fabric conditioner).
· £10.50 per pair or buy as part of a 'Starter Kit'.
Cheeky Wipes Sanitary Pads
I loved the pink and white striped, watermelon design on these washable pads which come in Day or Night versions. The fleecy 'Bamboo Minky' liner did feel a bit hot, but is more absorbent than the thinner cotton version. Ideally, I'd like an extra popper to minimise movement – choose tight pants to keep it in place. Buy a matching 'Wetbag' (£6.95) to keep a spare pad in.
· Can be washed at 40 degrees (no fabric conditioner) or by hand.
· £4.50 per pad or buy cheaper in bulk.
Other eco-friendly ranges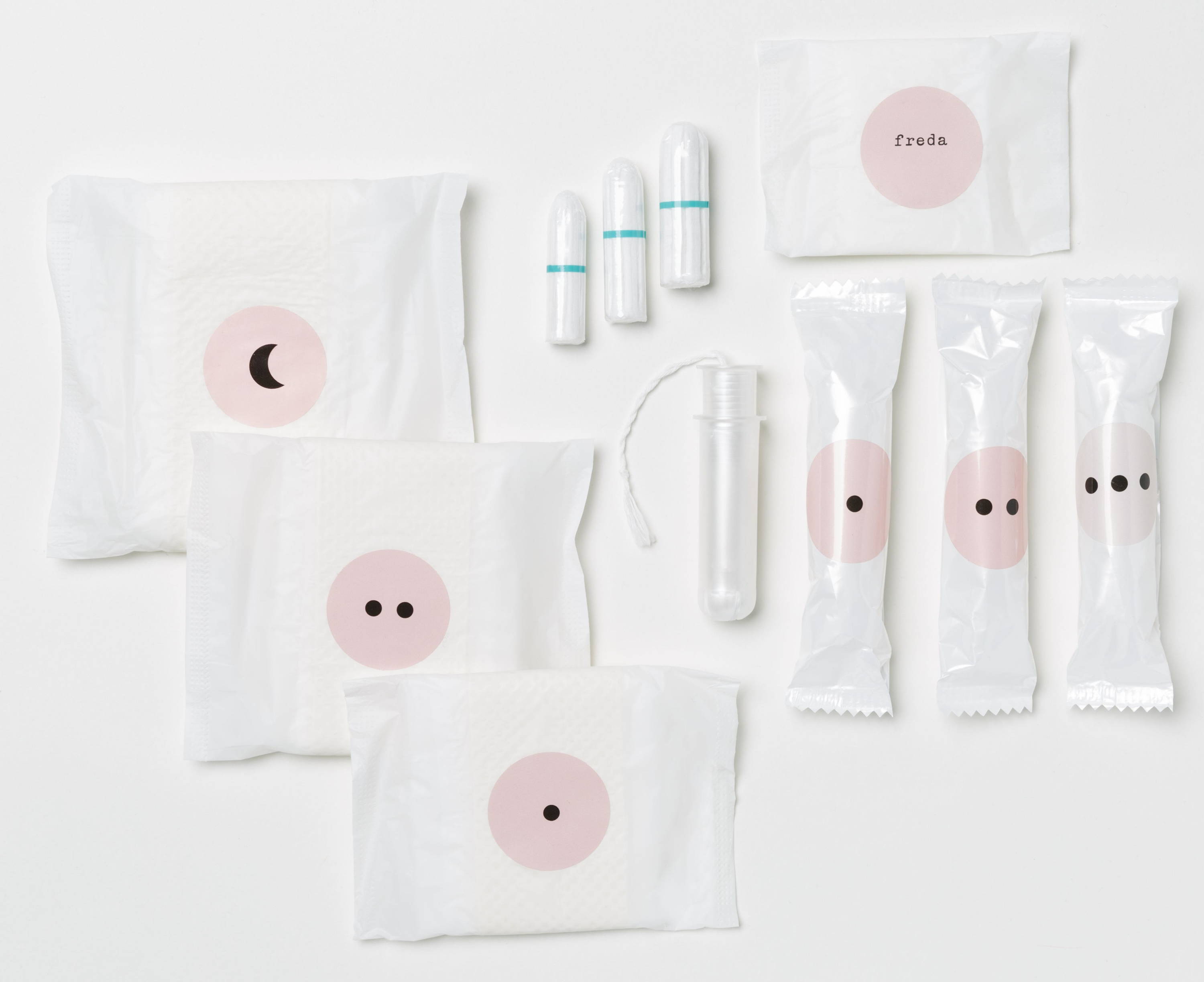 For this piece, I've focused on reusable options but there are other good ranges of single-use items than are better for the planet than traditional products. These include:
· Freda which sells biodegradable, organic cotton tampons and pads made from 100% renewable materials (see above). Watch out for our interview with Freda founder Affi Parvizi-Wayne coming soon.
· Ohne's organic and biodegradable tampons, available on subscription.
· New brand Grace & Green with its range of organic cotton, biodegradable period products, plus its own menstrual cup.
· The Hey Girls range including organic, cotton tampons and pads; period pants; reusable pads and menstrual cups. As part of its brilliant period poverty campaign, for every product you buy, Hey Girls donates one free via a network of 200 donation partners. It has already donated over seven million period products across the UK.
So which did I like best?
My favourite reusable items were the ModiBodi and Thinx period pants – once you try them, you'll be hooked! Join us in the fight to #EndPeriodPlastic and pledge your support to Goal 12: Responsible Consumption and Production.
100% of profits from the sales of #TOGETHER products go to charities that advance the Sustainable Development Goals. Find out more here