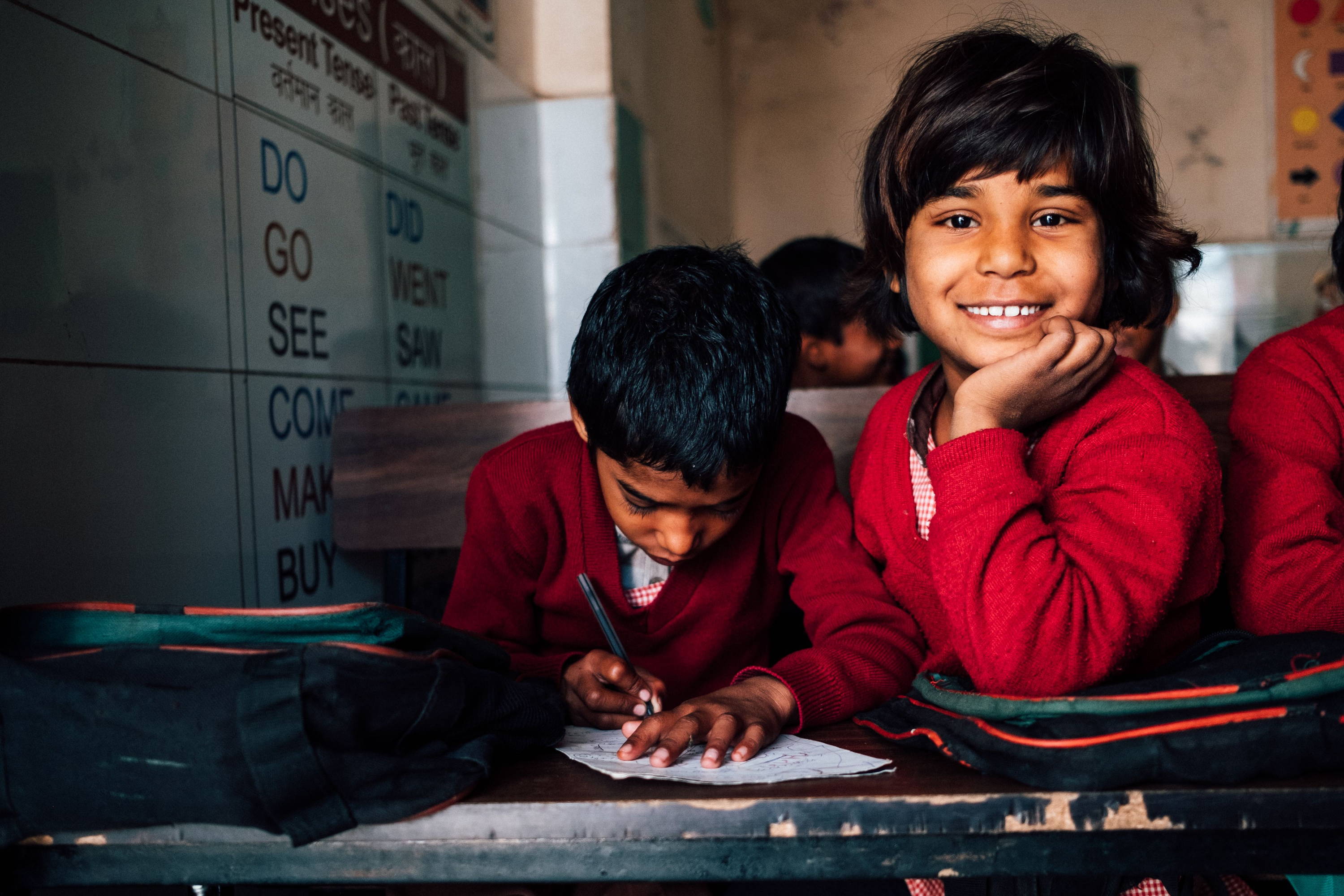 'I Rescued Him And Now He's Proud To Be In My Team'
"Most of the time the children at risk will be living with their employer. They have come to earn money for their parents and their siblings, they have a huge amount of debt on their head, so they don't want to lose their work."
Samjhana Pradhan is the head of inspection, monitoring and certification for our Goal 8 partner charity, GoodWeave, in the region of Nepal. She's been working for the company, which certifies and monitors supply chains within the carpet industry, for over 20 years, working her way up from an administrator to her current role. It's an industry with a bad rep, notorious for employing young children on its looms (even though it's illegal to employ anyone under the age of 16 in Nepal). Rescuing children from a young life of forced labour was the motivation behind GoodWeave being founded back in 1994, and is still the driving force behind the organisation today.
Samjhana's job as a factory inspector isn't an easy one. These children, often as young as 10 years-old, are initially scared to be rescued because of the pressure they feel to provide for their families. "They have fear in their little heads at the age of 10, 11, 12. The contractors have already paid a big amount to their family and they will lose their money," she says. But once Samjhana and her team have found them, and if the contractor wants to continue supplying a GoodWeave licence holder with the goods it produces, they must comply and give the child up from the life they have been forced into.
Once rescued, Samjhana's team will take the child to one of GoodWeave's dedicated centres, where they will receive a health check-up, counselling, an education, and the chance - as every child should have - to play. "We have good teachers, they have good food living in the centre, with lots of friends. They get time to play, they get time to study, they go out."
In most cases the children are then reunited with their families and GoodWeave social workers continue to monitor their progress in school, as well as ensuring that they are protected from any further exploitation. If children's families can't be traced, their home situation is too severe, or they are orphans, they are taken to live at the GoodWeave centre in Hamro Ghar, where they will receive long term support. In all cases, the care GoodWeave provides sets children up with the opportunity to continue with their education, ultimately giving them the chance to get a job of their own choosing.
I ask Samjhana if any of the many children she has encountered really stood out over the years. Anil Lama was just 11 when he was rescued by GoodWeave, she remembers. "We rescued him in 1999, and he was in very bad condition. He had already lost his mother, and later on his father also passed away. He had to work from 4am until 11pm and he didn't get enough food to eat. He got an education through GoodWeave support, and then he got a degree in sociology."
And Anil's story with GoodWeave has now come full circle. "Two months ago he became an inspection supervisor in my team", she continues. "He was rescued and now he is proud to be in my team. He says that GoodWeave changed his life."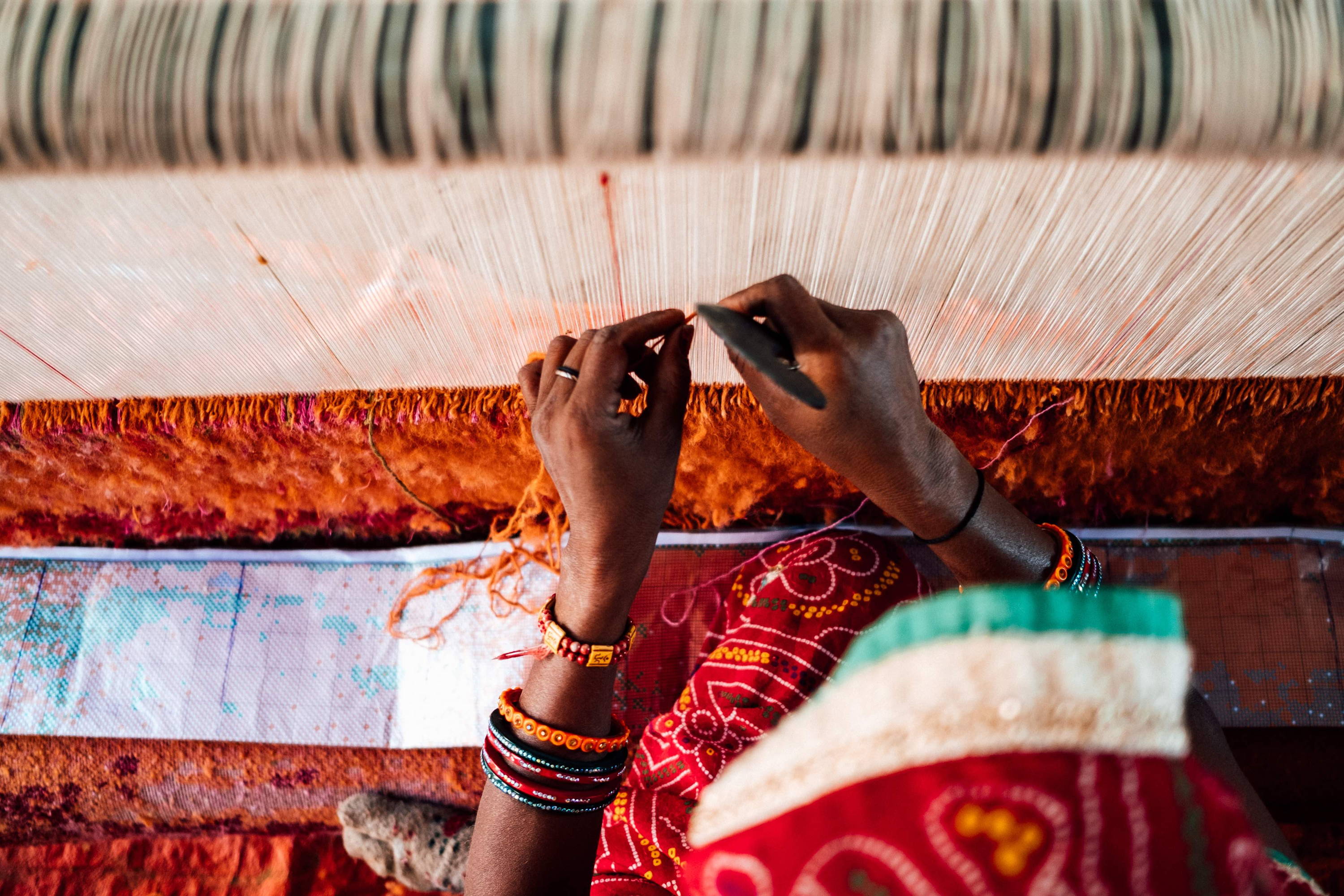 You too can help support Goal 8: Decent Work and Economic Growth with #TOGETHERBAND. You'll receive one to wear and one to share with a friend to help spread the message about the Global Goals.