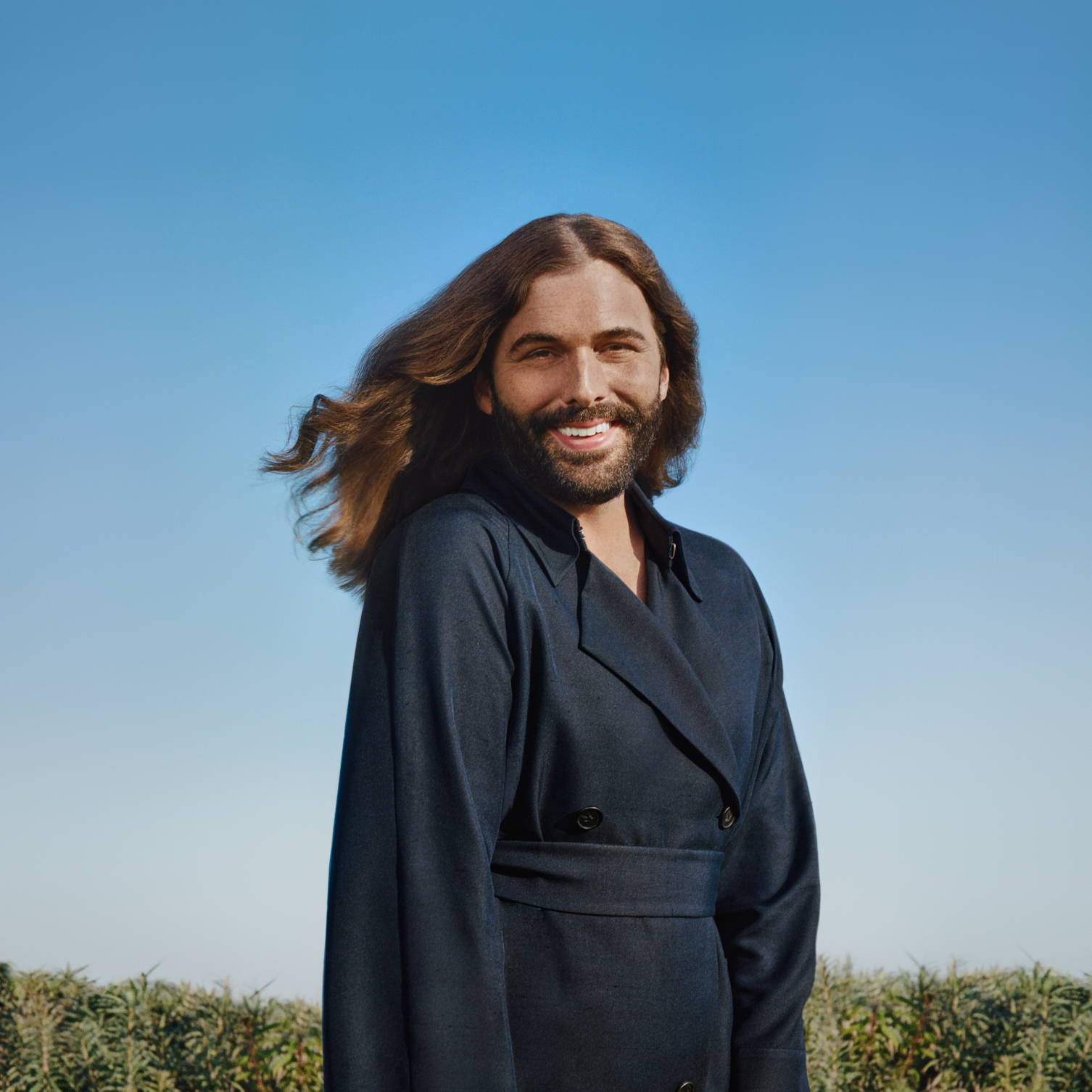 Goal 10: Reduced Inequalities
Join Jonathan Van Ness, Brazilian Street Artist Speto And #TOGETHERBAND At Art Basel Miami BEACH
Our amazing Don't Choose Extinction installation at the Queer Eye star's new vegan haircare pop-up space
By hannah rochell
23 november 2021
You'll probably know Jonathan Van Ness - or JVN as he is affectionately known to his fans - as the grooming expert on Netflix's reality makeover show Queer Eye. Now, the multi talented hairdresser, author, TV and podcast star is joining forces with #TOGETHERBAND and UNDP for a unique pop-up at Art Basel Miami Beach.
Also an activist, Jonathan is a champion for the environment and using sustainable, cruelty-free ingredients in haircare. A lifelong dream, Jonathan has just launched JVN, a line of salon-quality, environmentally-friendly hair care. JVN's hero ingredient, Hemisqualane, improves hair health instantly and over time and is derived from sugarcane. All products are also silicone-free, sulfate-free, and come in bottles made from aluminum, which is infinitely recyclable.
To celebrate the range and his new status as a #TOGETHERBAND Ambassador, and to show his support for SDGs 10: Reduced Inequalities and 13: Climate Action, JVN will be hosting a pop-up space at Art Basel Miami. It's here that we are bringing UNDP's Don't Choose Extinction campaign to life, thanks to the skills of renowned Brazilian street artist and #TOGETHERBAND collaborator, Speto. The campaign film features Frankie the Dino, a huge CGI dinosaur who bursts into the UN General Assembly hall and warns delegates not to choose extinction; Speto is using Frankie as his inspiration as he becomes artist-in-residence in the space.
Visitors will be able to watch the artist paint his signature style live during their hair appointment, all of which are free of charge, as well as picking up a piece from our exclusive #TOGETHERBAND X Don't Choose Extinction capsule collection while they are there, including 100% recycled loungewear, eyewear, phone cases and water bottles that feature Speto's original artwork. There will also be sets from live DJs.
image: Speto wearing his #TOGETHERBAND X Don't Choose Extinction tee
As a special feature of the #TOGETHERBAND pop-up, guests will have the opportunity to screen print their own #TOGETHER tee or sweatshirt featuring Speto's artwork while the artist creates a large scale mural of the artwork in situ.
The JVN pop-up will run from December 1st until December 12th from 11am - 7pm in the Design District. Click here to book an appointment.
100% of profits from the sales of #TOGETHER products go to charities that advance the Sustainable Development Goals. Find out more here.