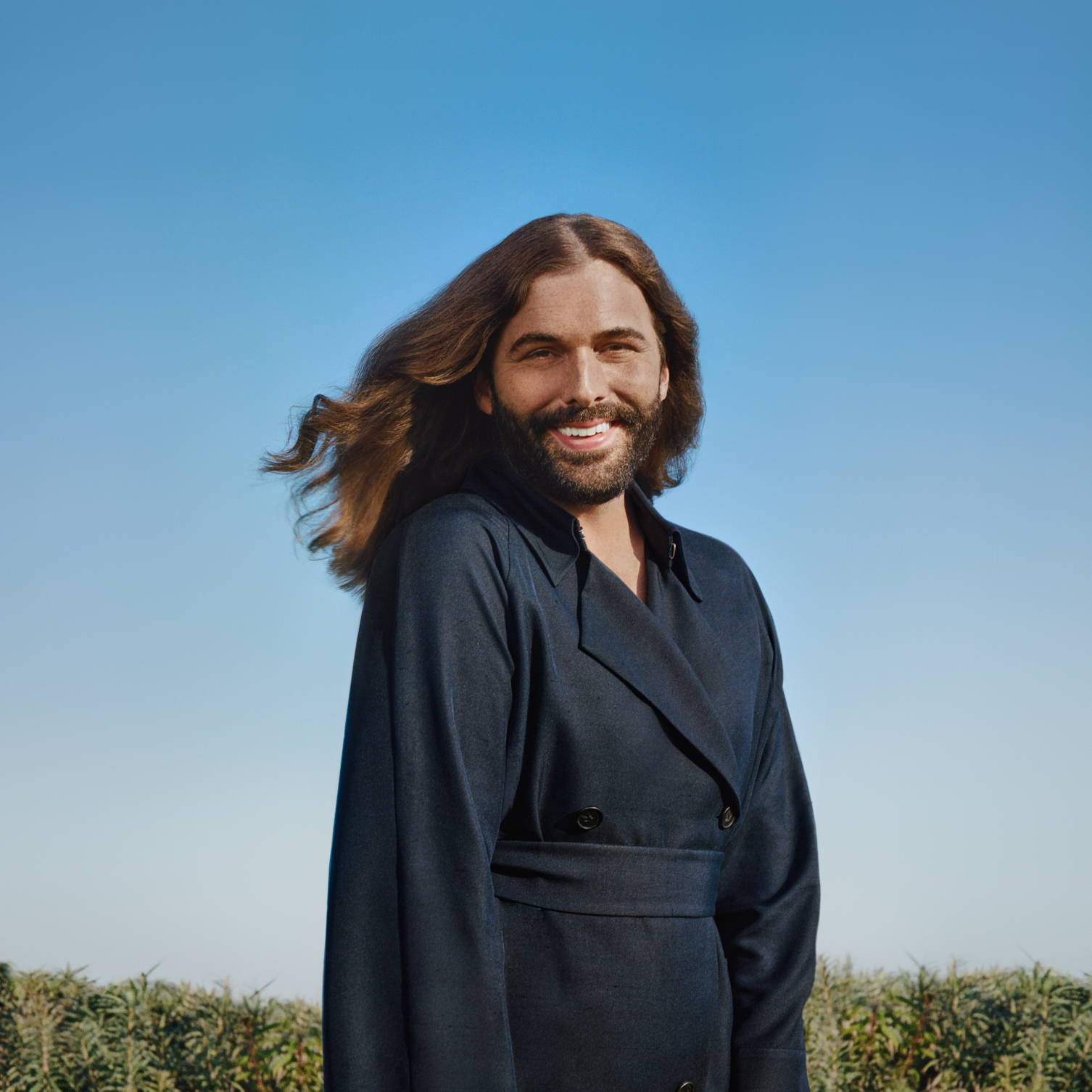 Goal 10: Reduced Inequalities
Jonathan Van Ness, Brazilian Street Artist Speto And #TOGETHERBAND Come Together At Art Basel Miami BEACH
Our amazing Don't Choose Extinction installation is on display at the Queer Eye star's new vegan haircare pop-up space
By hannah rochell
2 DECEMBER 2021
You'll probably know Jonathan Van Ness - or JVN as he is affectionately known to his fans - as the grooming expert on Netflix's reality makeover show Queer Eye. Now, the multi talented hairdresser, author, TV and podcast star has joined forces with #TOGETHERBAND and UNDP for a unique pop-up at Art Basel Miami Beach.
Also an activist, Jonathan is a champion for the environment and using sustainable, cruelty-free ingredients in haircare. A lifelong dream, Jonathan has just launched JVN, a line of salon-quality, environmentally-friendly hair care. JVN's hero ingredient, Hemisqualane, improves hair health instantly and over time and is derived from sugarcane. All products are also silicone-free, sulfate-free, and come in bottles made from aluminum, which is infinitely recyclable.
To celebrate the range and his new status as a #TOGETHERBAND Ambassador, and to show his support for SDGs 10: Reduced Inequalities and 13: Climate Action, JVN is hosting a pop-up space at Art Basel Miami. It's here that we are bringing UNDP's Don't Choose Extinction campaign to life, thanks to the skills of renowned Brazilian street artist and #TOGETHERBAND collaborator, Speto. The campaign film features Frankie the Dino, a huge CGI dinosaur who bursts into the UN General Assembly hall and warns delegates not to choose extinction; Speto is using Frankie as his inspiration as he creates an art installation live in the JVN space.
Visitors can treat themselves to free hair appointment, and even pick up a piece from our exclusive #TOGETHERBAND X Don't Choose Extinction capsule collection while they are there, including 100% recycled loungewear, eyewear, phone cases and water bottles that feature Speto's original artwork. There will also be sets from live DJs.
image: Speto wearing his #TOGETHERBAND X Don't Choose Extinction tee
As a special feature of the #TOGETHERBAND pop-up, guests also will have the opportunity to purchase a limited edition screen printed #TOGETHER tee or sweatshirt featuring Speto's artwork.
The JVN pop-up runs from December 1st until December 12th from 11am - 7pm in the Design District. Click here to book an appointment.
100% of profits from the sales of #TOGETHER products go to charities that advance the Sustainable Development Goals. Find out more here.