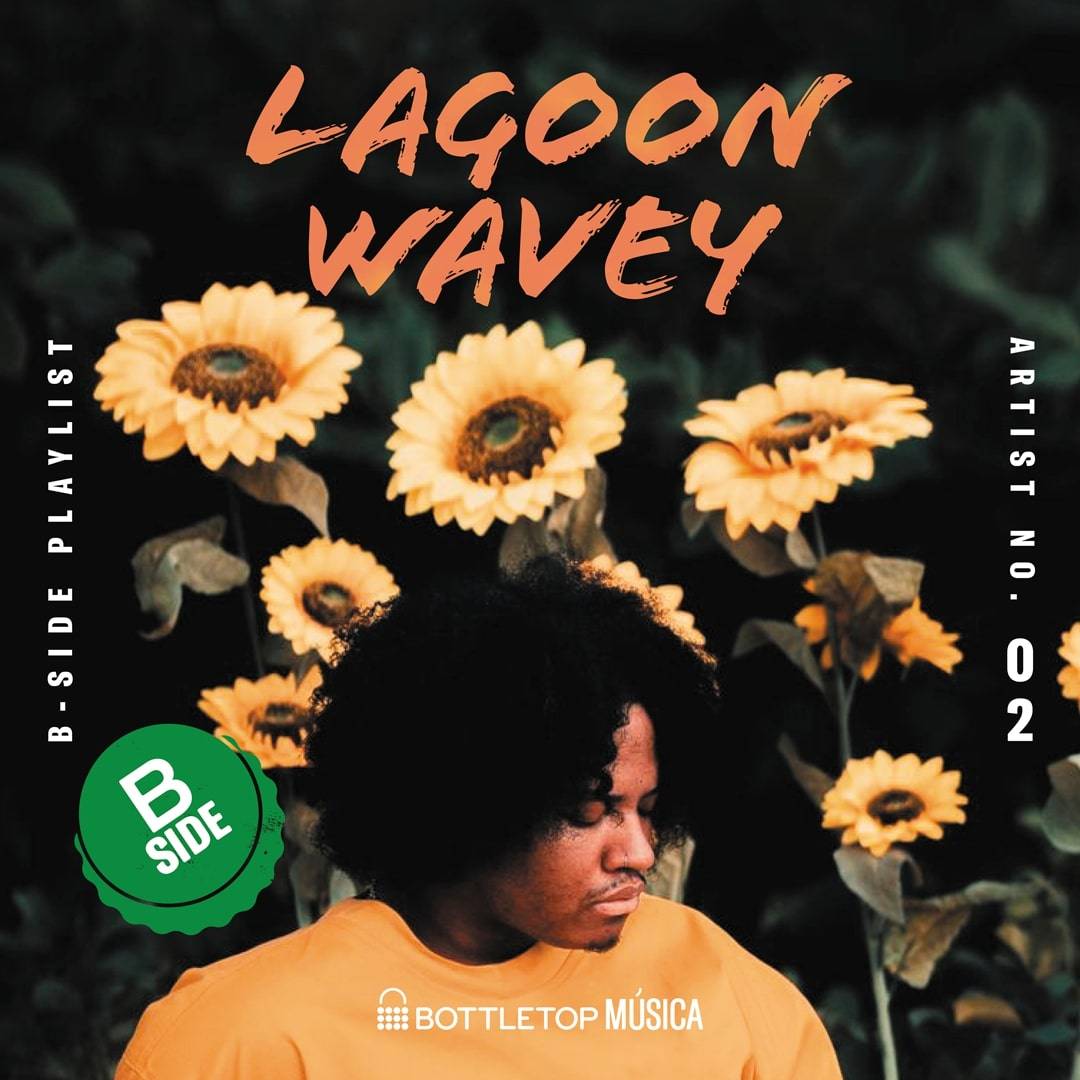 Goal 3: Good Health And Well-being
Music, Mental Health And Finding Your Own Sound: B-SIDE With Lagoon Wavey
We sat down with Barbadian star-on-the-rise Lagoon Wavey to talk about his creative process, his new EP, and the importance of mental well-being
By leanne walstow
16 february 2022
Born and raised in Barbados, Lagoon Wavey's distinctive sound has put him on course for superstardom - think mellow tones and chilled out beats with soulful lyrics that cover everything from relationships to mental health. For our latest B-Side Spotify playlist, we asked him to pick some of his favourite tunes - listen below!
Lagoon played an intimate gig in the BOTTLETOP store on Regent Street in October last year and we were lucky enough to catch up with him pre-show to discuss his work, inspirations and creative process…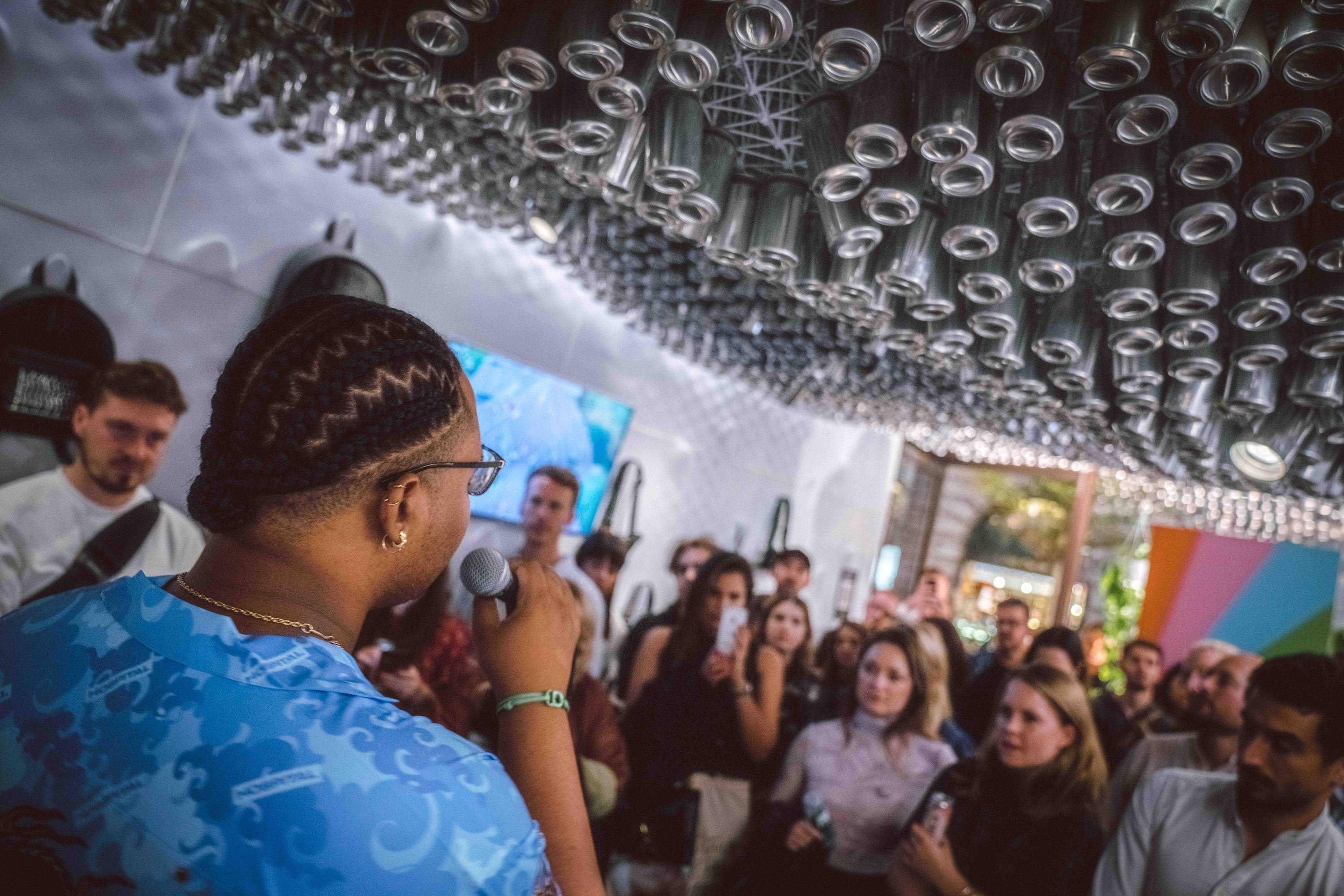 Lagoon Wavey performing at the BOTTLETOP store
Tell us how you started making your own music
I've been writing since I was a little kid. My earliest memory of music is from when I was three years old. I had a plastic microphone and I was running in the road screaming into it.
How would you describe your sound?
I don't know if I know my sound yet. I just do weird stuff until it makes people smile or until it works. I listen to my favourite artists to get inspiration, some of the olds, some of the greats. At the moment I'm listening to The Weeknd, Frank Ocean, Daniel Caesar and an artist called ODIE. He has a song called Little Lies - it's amazing.
You were born and raised in Barbados. How has this influenced your work?
My main influence is the beach, that soothing feeling that you get when you're in the ocean or near it. I'm surrounded by water all the time, so I go to the beach to write a lot. I haven't really implemented a lot of my own culture into my music - Barbadian culture is very brash, it's very bold, whereas my music is not so in your face.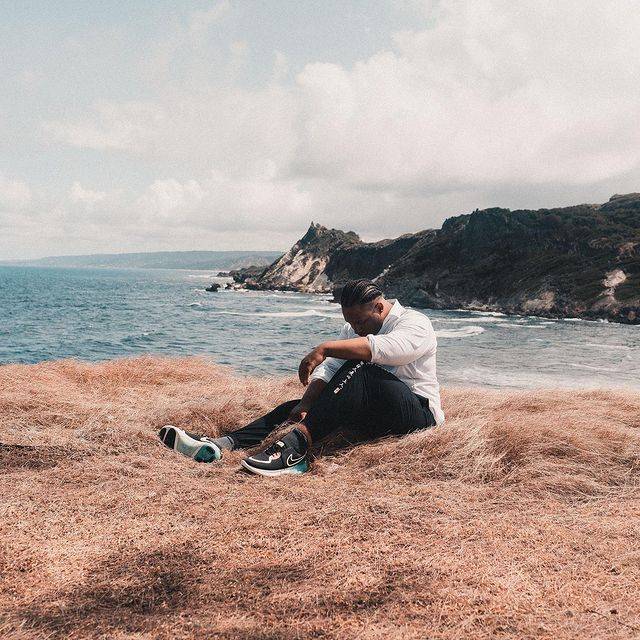 image: Lagoon Wavey/Instagram
Tell us about your new EP, The Shore
I wrote all of the songs when I was 16. They're the first songs that I really was like, 'yeah, these are bangers!' Nowadays my music isn't as free because of my own personal journey. A lot of things happened in my life that I did not think would happen; now I write about that and it's been very good therapy for me. Each song has a purpose whereas before I was just I was writing because I wanted to. My music isn't really in its rawest form anymore, but maybe if I get that vulnerable again, I'll go back to that.
You mentioned that writing is like therapy for you - are you almost ridding yourself of your experiences when you get them down on paper?
That's a perfect way of putting it. There's no other way for me to get it out. I have people that I talk to everyday who I love very much, but sometimes it just doesn't get out of the system until I write about it. And singing it in a song, I'm going to feel a lot better.
What has been the highlight of your career so far?
The COLORS show in Berlin. I've been watching COLORS [the music platform] since it came out and I was like 'one day, one day'. And I did it! When people actually know the words to my songs, it feels really good. I'm waiting for the day that I go to a concert and then everyone just sings the song for me.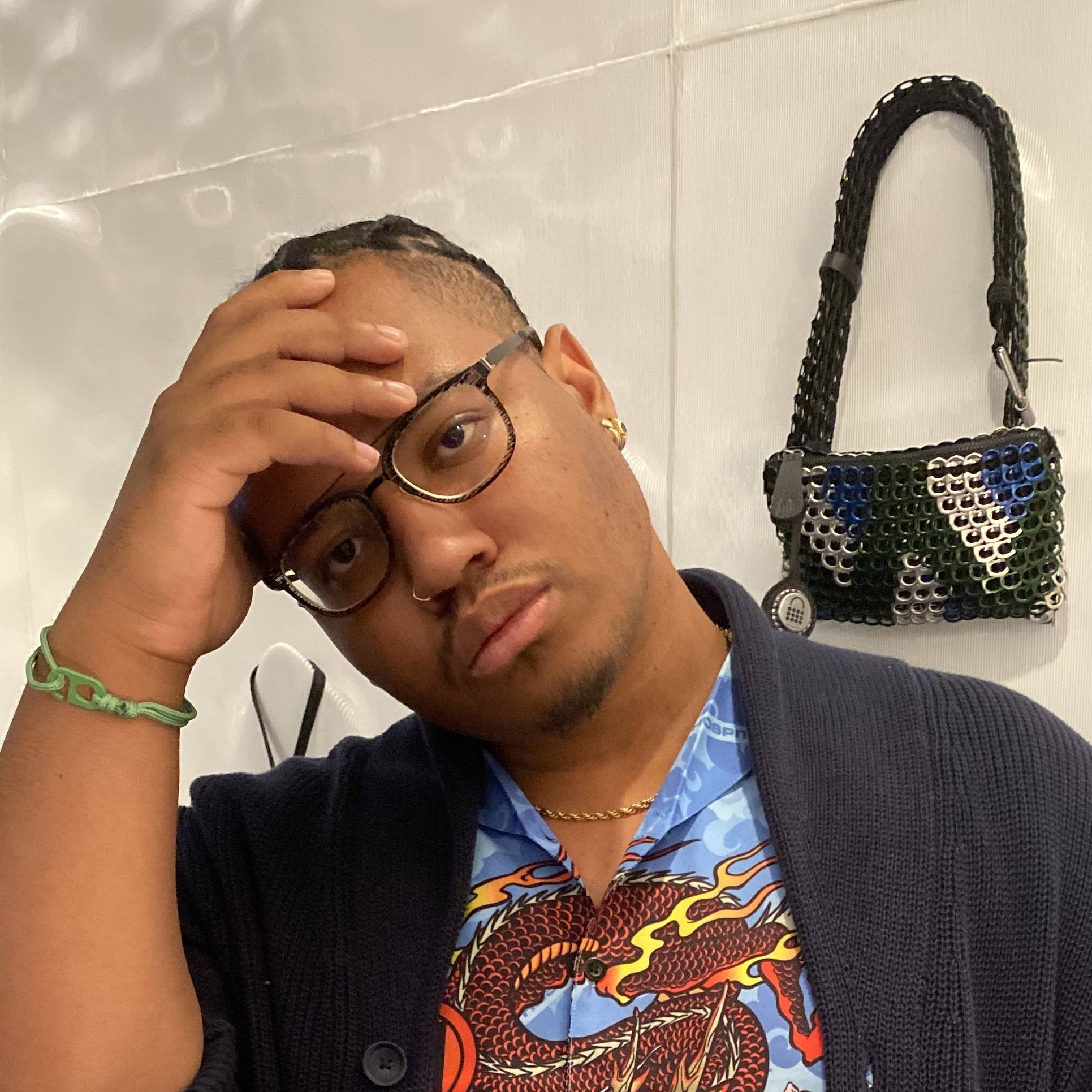 At #TOGETHERBAND we always strive to protect people and the planet. Why is this important to you?
I think that the entire cause around BOTTLETOP and #TOGETHERBAND is very, very dope. My mother would never allow me to disrespect this Earth or disrespect anyone's space. Like, some people walk through other people's houses with their shoes on; we shouldn't be walking through this Earth with our shoes on.
Which of the 17 Sustainable Development Goals is closest to your heart?
Goal 3: Good Health and Well-being because mental health is so important to me. Some days have been rough. In the past I've been in a space where I just couldn't write, I couldn't think, I couldn't do anything because I was so defeated mentally that I couldn't function anymore, for a whole year. It was a very dark time. So for me, the importance of mental health and mental stability is key. Of course, all the Goals are way too good to choose one. But that's the one that really hit me.
100% of profits from the sales of #TOGETHER products go to charities that advance the Sustainable Development Goals. Find out more here.