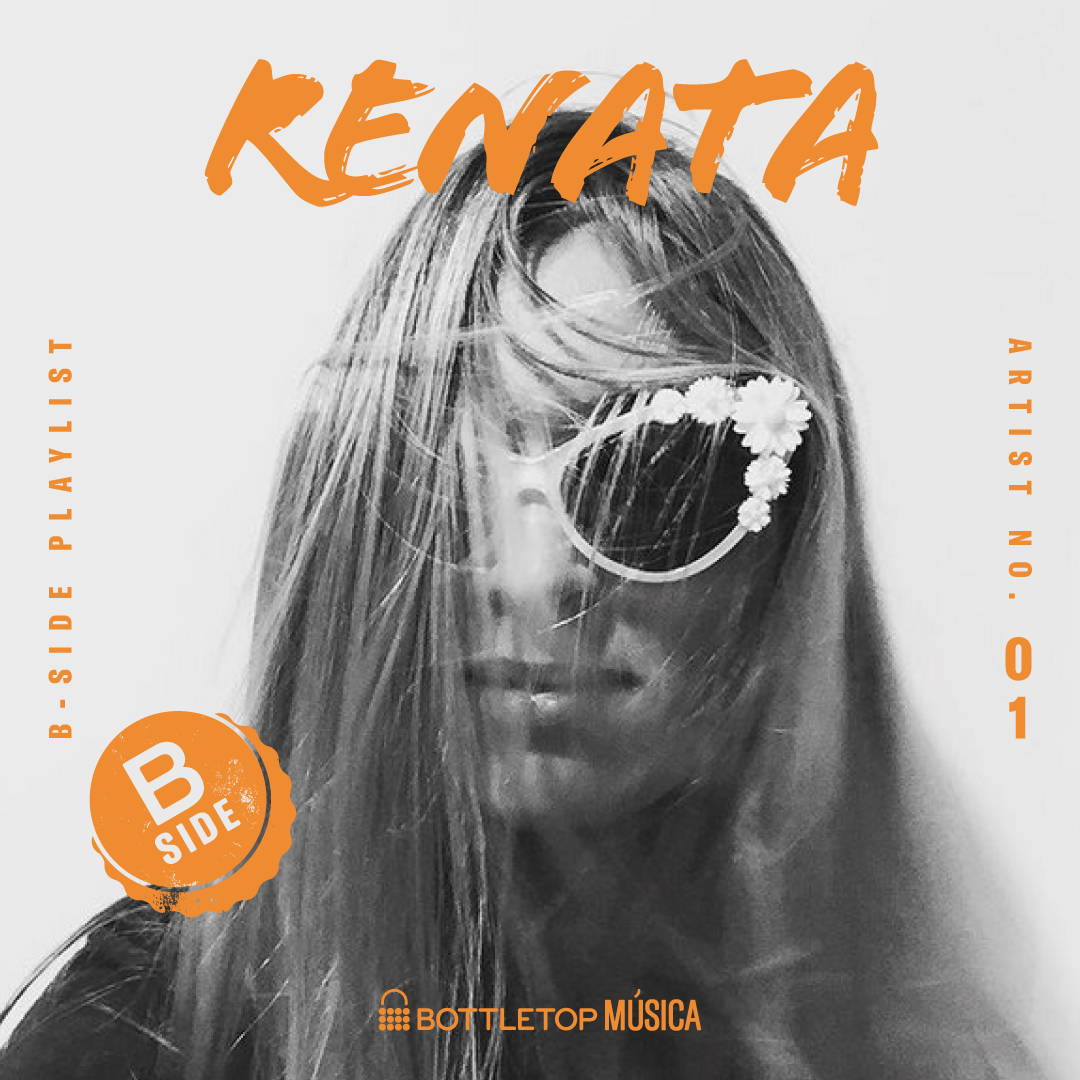 From Brooklyn to Bahia: B-SIDE With Renata Do Valle
We caught up with the Brazilian-born, NYC-based DJ to chat roots samba, recycling vinyl and preserving the planet
By hannah rochell
26 october 2021
Long-time friend of our parent brand BOTTLETOP, and now a #TOGETHERBAND ambassador, Renata Do Valle is a New York-based DJ who grew up in southern Brazil. Her eclectic sets celebrate music from all over the world, encompassing everything from her South American roots, to house, disco and funk from Japan, West Africa and Italy. She is a regular in many NYC clubs and is also captain of her own record label, Hello Sailor. Listen to her exclusive BOTTLETOP Música B-SIDE playlist below, and read on to hear more about her music memories and weaving her own jeans…
What is your earliest memory of music?
It's samba de raiz (roots samba), a very raw early form of samba. My grandmother used to always play Cartola on the record player. I grew up listening to it during summertime in southern Brazil surrounded by family and amazing food. She taught me how to dance to it with grace and South American flair. It has stuck with me to this day. Whenever I need to go back to my roots, I go for a run in the park, put samba on my headphones halfway through, close my eyes, and there I go, back home. I remember who I am again. Strength regained.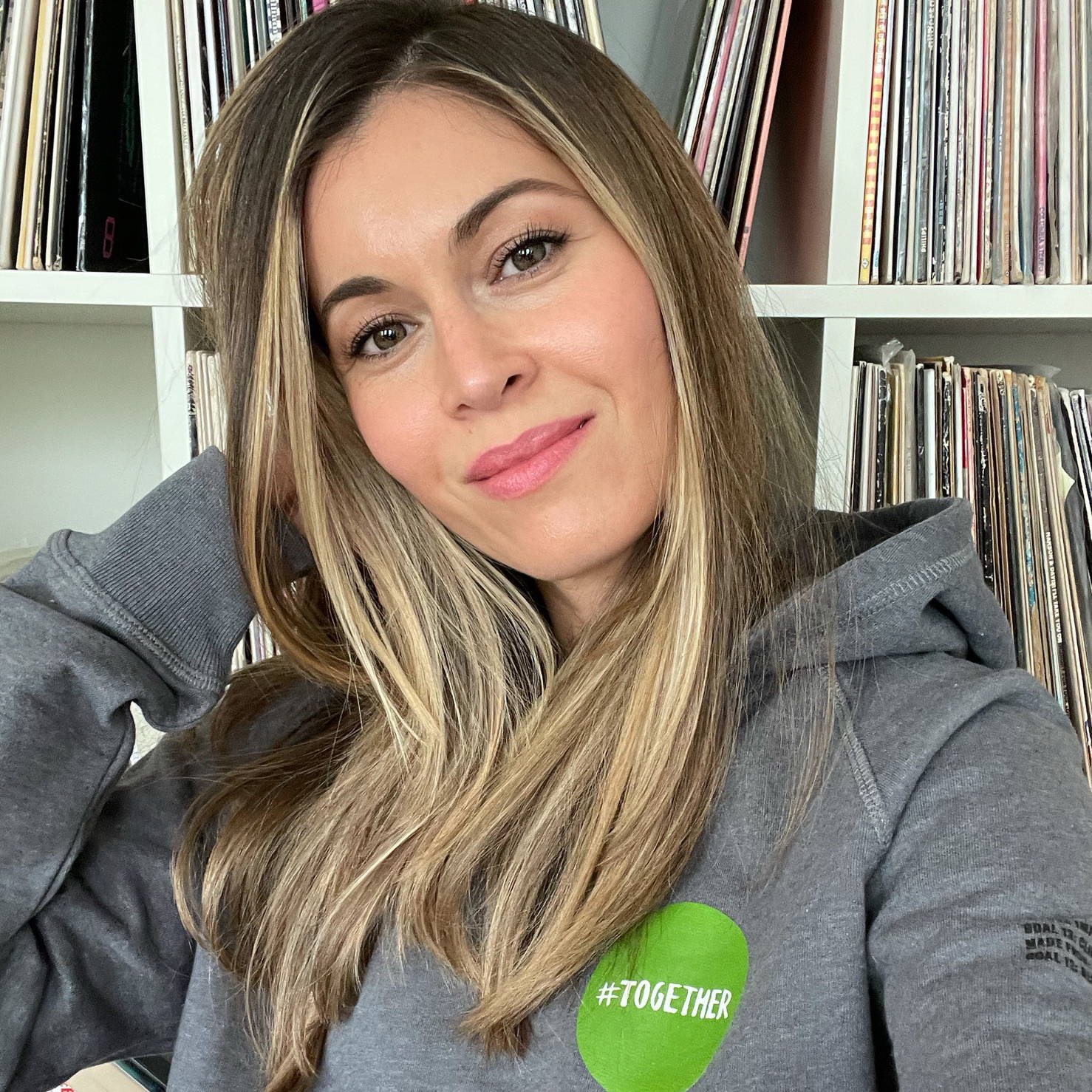 Tell us about your life as a DJ - when did you start?
I started doing the Hello Sailor parties (before the label came to life) in Williamsburg back in 2012. I always had a friend / DJ guest come to play records, so I just started playing my records warming up before they started. But my work as a selector I feel started before that while collecting records from Brazil that reminded me of home because I was so homesick and wanted my son to have a piece of our country inside our household. That's how everything pretty much started, collecting music for memory, for culture, and language. The DJing came as a result of this shared passion. It's still to this day the core of how I pursue my work as chief for Hello Sailor and as a DJ. Always intuitive and with a big heart.
What kind of music do you play? And are your DJ sets different to the music you listen to privately?
My sets are very eclectic, and for that, I enjoy playing long sets where I can navigate between so many different genres and feelings. Tell a story through my selection by playing a wide range of music from Brazil, Italy, Japan, West Africa, going around the world pretty much, and it could be anything from experimental to house, disco, Balearic, new wave, soul, funk. If there's a good melody that resonates well with my aesthetic, I play. Privately I tend to listen to ambient to meditate, or jazz, and also my friend's sets on Soundcloud or playlists on Spotify that I normally don't have time to listen to but if I'm hosting a dinner party or I'm cooking, it's what I typically go for.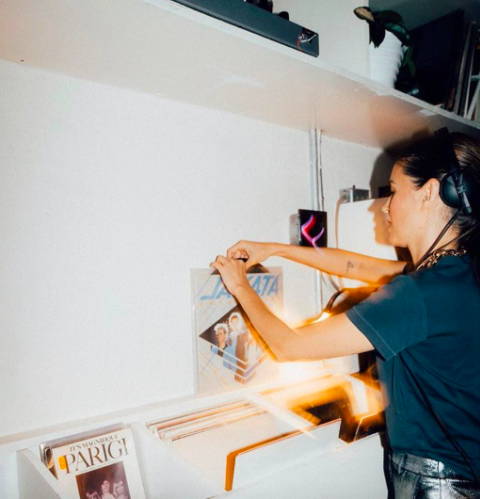 How does it feel to play your music to other people?
It's the most absolute honour. I never take it for granted and that's why I typically get butterflies in my stomach before my sets. I'm entering people's most intimate spaces: their ears, hearts, and memory. I have a duty to tell a pleasant story, make them feel good and hopefully feel happy.
What advice would you give to other women who want to make a living in the music industry?
NY is tough, having a day job and juggling a music career while raising a child is tough. If you manage to do all that and succeed you have reached success, it doesn't matter if society says otherwise. I'm proud of my accomplishments and it's important to acknowledge that regularly, as fuel to continue the hard work. I guess that would be my advice to other women. We often get discouraged, disappointed which can lead to frustration and therefore no success. We can do anything! And absolutely, men should include us more often in their all-male lineups, I feel sometimes there's a lot of that boys' club energy that does not favour anybody.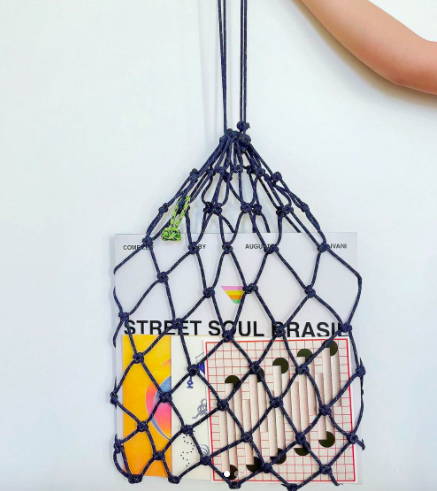 vinyl from Renata's Hello Sailor record label
Tell us about your brilliant record label Hello Sailor
I founded HS in 2014 and it's been a labour of love ever since, trying to bring to the spotlight lesser-known and unexplored musical territories from the past and giving them the platform they deserve. It became an obsession to dig for the unknown and be surprised by its content. I find the music and ask a contemporary artist to collaborate with the label to present a more DJ-friendly version of those songs. Like with the six 7''s edits I released on HS (check out at soundcloud.com/hellosailornyc) The compilation was all original songs but still was rescued from the past and placed into the future. I quite like this notion, navigating through time and musical genres. It has become the ethos of the label.
The artwork for your releases are really beautiful - where do you find the artists that you collaborate with?
Thank you! I try to stay surrounded by beautiful things: art, music, nature. Everything around me becomes inspiration so I pick my art covers very intuitively - like the music. When I come across an artwork during research that I think it's suited for an upcoming release I know it in my gut, something clicks. I reach out to them and we go from there.
How have you managed to continue DJing during the pandemic?
I am a resident at The Lot Radio and Public Records here in Brooklyn. Both have outdoor spaces and social distancing capacities which has allowed me to continue to play music in person. I feel very lucky because it's vital to stay creative and make art.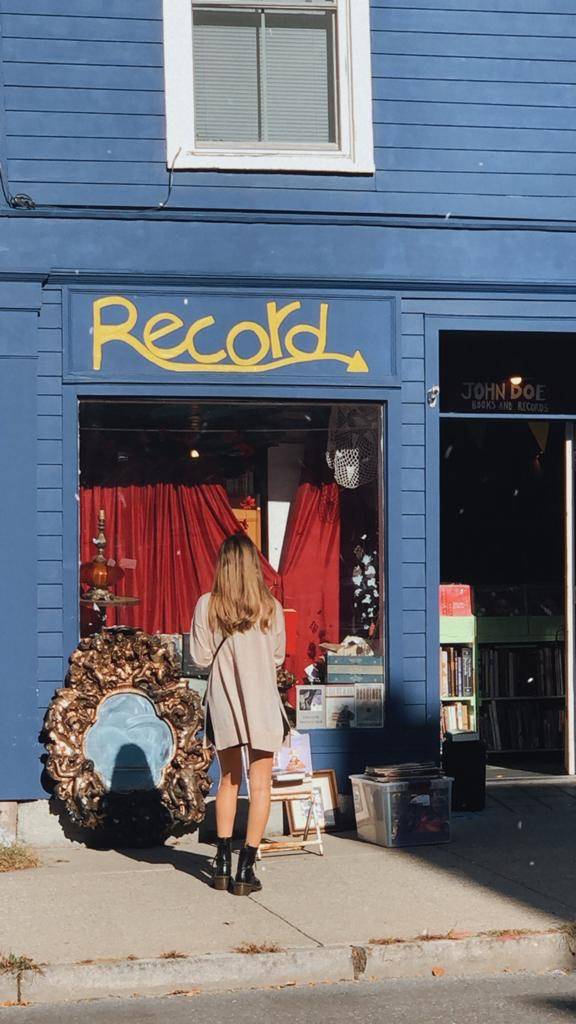 Here at BOTTLETOP and #TOGETHERBAND we have always strived to protect people and the planet - tell us why that is important to you too
I grew up on an island, raised on the beach, climbing guava trees in my backyard. I love nature and its inhabitants. I live in NY, probably the most unnatural place on earth, and I feel for my son, who doesn't get the same experiences I had growing up.
The thought of not having a healthy environment is so sad to me and we must do anything in our power to preserve this beautiful planet. Collaborating with BOTTLETOP that does so much for the Brazilian communities in Bahia, is very dear to me. I feel like we are family!
Have you made changes in your day-to-day life to be more sustainable?
With Hello Sailor we reuse all the offcuts from the vinyl production and recycle everything we can. Collecting records too in its way, you extend the life cycle of this product. The vinyl itself is not sustainable but the culture around it enables it to live longer inside our households before hitting the landfills, versus for example a bottle of water. I've been trying to collect music, clothing, design pieces. Buying less, but everything I get I know will stay with me for a long time, and passed onto my son and grandchildren. I think a lot before buying something or bringing anything into my home. I ask myself do I NEED this? I rarely go shopping.
I am also a weaver and a few years back I came up with a sustainable pair of jeans 100% handmade using a floor loom. I would dye the yarn with botanic indigo, then dress the loom and weave it into a long fabric, then cut it into a pair of jeans. I still wear it, it's a beautiful piece and will be passed on, not trashed. I try to take this approach with everything to reduce my carbon footprint. I also use public transportation, walk and ride my bike.
What Sustainable Development Goal have you chosen to support?
It's hard to pick one cause because they are all interconnected, however, if I have to pick then it would be Goal 13: Climate Action and Goal 14: Life Below Water. If you don't have a planet anymore to live on then you don't have humans to fight for all the other goals, you first and foremost need a habitable space.
100% of profits from the sales of #TOGETHER products go to charities that advance the Sustainable Development Goals. Find out more here.