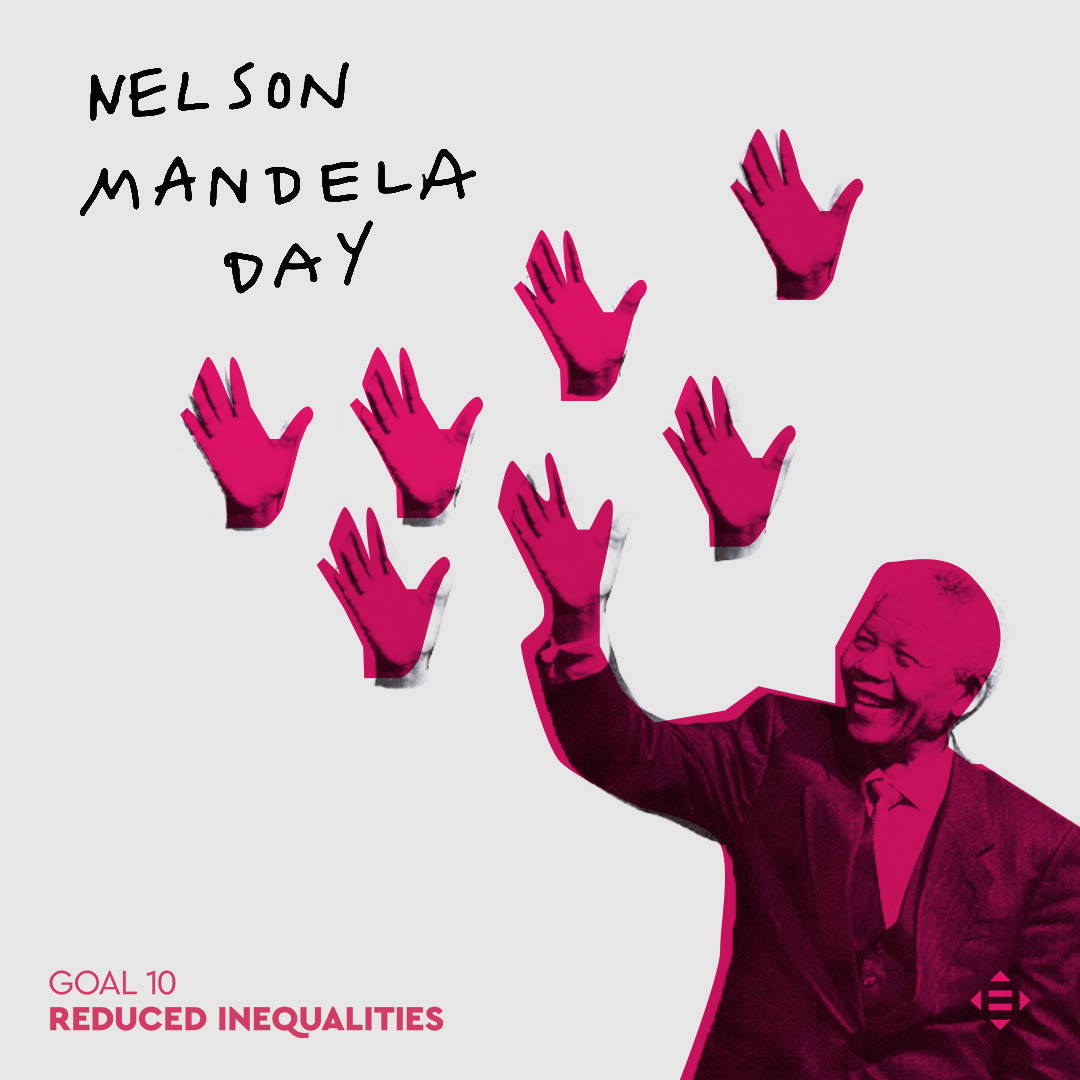 Goal 10: Reduced Inequalities
the amazing life of Nelson Mandela
Celebrate Nelson Mandela Day
By hannah rochell
18 july 2020
Since 2010, the UN has officially recognised July 18th as Nelson Mandela Day. It marks the political revolutionary's birthday; born in 1918, he would have been 102 this year - he sadly died in December 2013 aged 95, just three years after the inception of his namesake day.
The message of Nelson Mandela Day is to ask people around the world to spend 67 minutes to 'fight poverty and promote peace, reconciliation and cultural diversity' - this represents the 67 years he spent working to do the same. Essentially it means carrying on the legacy that the great man left behind, which just so happens to encapsulate the spirit of the Global Goals, too.
So this July 18th, take some time to do just that, and remember this amazing human being who selflessly achieved so much for so many. Here are 6 reasons to celebrate Nelson Mandela Day...
He believed in Peace, Justice and Strong Institutions
After studying law at the University of Witwatersrand where, as the only Black African student, he faced racism, Nelson Mandela opened one of the first ever Black law firms in South Africa in 1952 with his friend and fellow activist Oliver Tambo. The only African-run law firm at the time, they offered free or low cost legal advice to the Black community when there was widespread injustice and oppression due to apartheid.
He went to prison for his cause
As a leader of the ANC - the African National Congress - and as early as the 1950s, Mandela's antiaparthied activism meant that he was frequently targeted by the authorities. He was arrested a number of times but it wasn't until 1964 that he was imprisoned for treason for life, and narrowly avoided the death penalty.
During the trial, he captivated the court with a 4-hour speech with the famous last lines "During my lifetime I have dedicated myself to this struggle of the African people. I have fought against white domination, and I have fought against black domination. I have cherished the ideal of a democratic and free society in which all persons live together in harmony and with equal opportunities. It is an ideal which I hope to live for and to achieve. But if needs be, it is an ideal for which I am prepared to die."
Until 1982, he was held in the notorious Robben Island prison, after which he was moved until his release to freedom in 1990.
He won the Nobel Peace Prize
In 1993 Nelson Mandela won the Nobel Peace Prize for the part he played in ending apartheid and establishing a democracy in South Africa. He won numerous other awards and accolades in his lifetime, including the US Presidential Medal of Freedom and being appointed as a Bailiff Grand Cross of the Order of St. John and membership in the Order of Merit by Queen Elizabeth II.
He was the first Black President of South Africa
Nelson Mandela became the first Black president of South Africa in 1994, a position he held until 1999. He was also the first president to triumph from an election which was fully representative - all races had not been able to vote together until the abolition of aparthied in the same year, which came about thanks to Mandela's negotiations with the previous president, F.W. de Klerk, who became Mandela's vice president.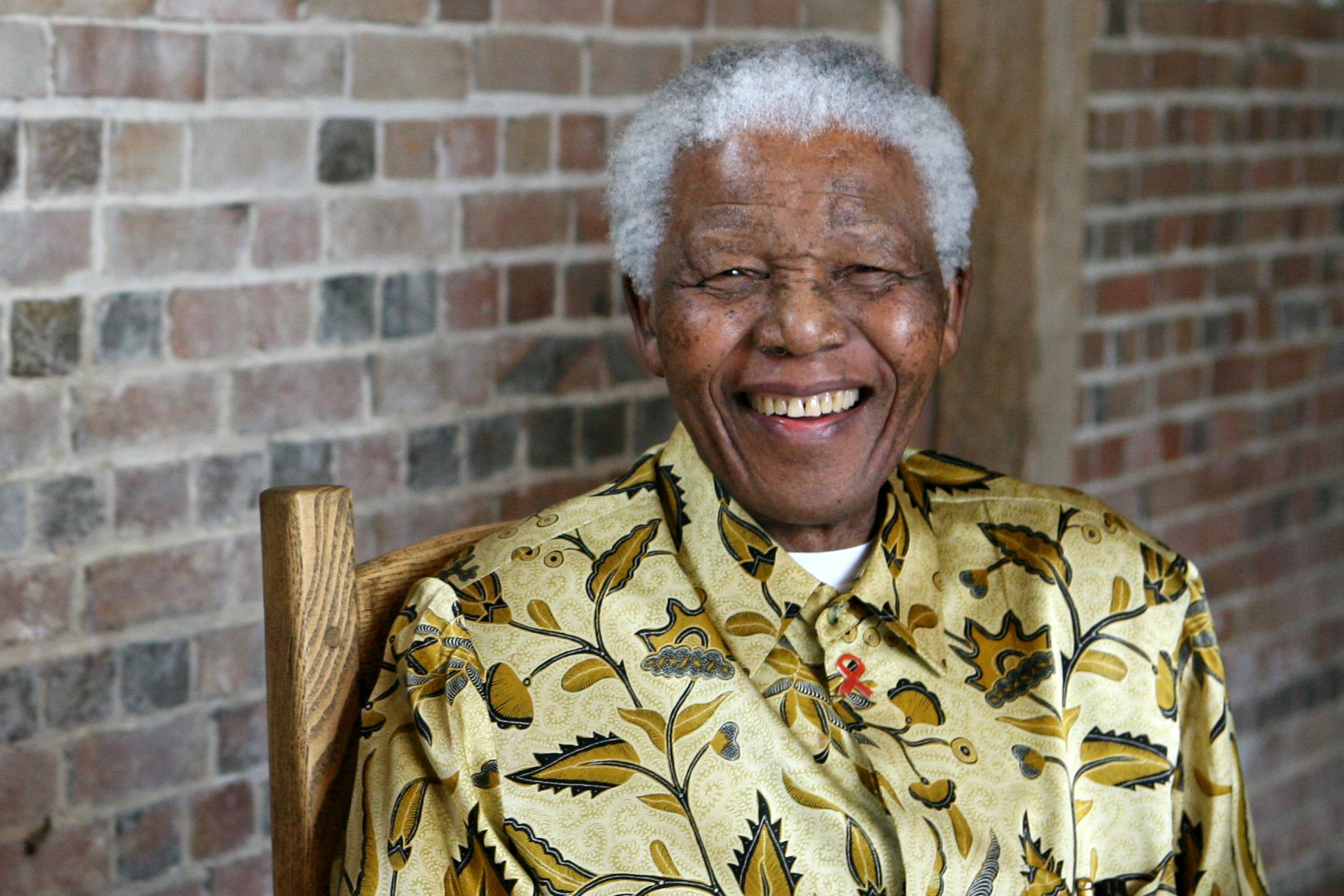 His legacy carries on to this day
After retiring from politics (he had vowed to only serve one term in office), he set up the Nelson Mandela Foundation in 1999, with an aim to promote his lifelong vision of freedom and equality for all. Covering a wide range of issues from HIV and AIDS to building schools, the foundation raises funds and awareness, as well as preserving an archive of Mandela's life work and writings. In 2007 and with his wife Graça Machel, he founded The Elders, a group of world leaders including Ban Ki-moon, Kofi Annan and Desmond Tutu who work to find solutions to some of the world's greatest challenges.
He was more than just politics
In spite of the hardship that he endured throughout much of his life, search for images of Nelson Mandela and you'll invariably find him with a beaming smile on his face. His hobbies in early life included boxing and long-distance running (he exercised every morning during his 27 years in prison), and he was a keen gardener, even during his incarceration. In his autobiography, Long Walk To Freedom, he says "To plant a seed, watch it grow, to tend to it and then harvest it, offered a simple but enduring satisfaction. The sense of being the custodian of this small patch of earth offered a taste of freedom."
100% of profits from the sales of #TOGETHER products go to charities that advance the Sustainable Development Goals. Find out more here.