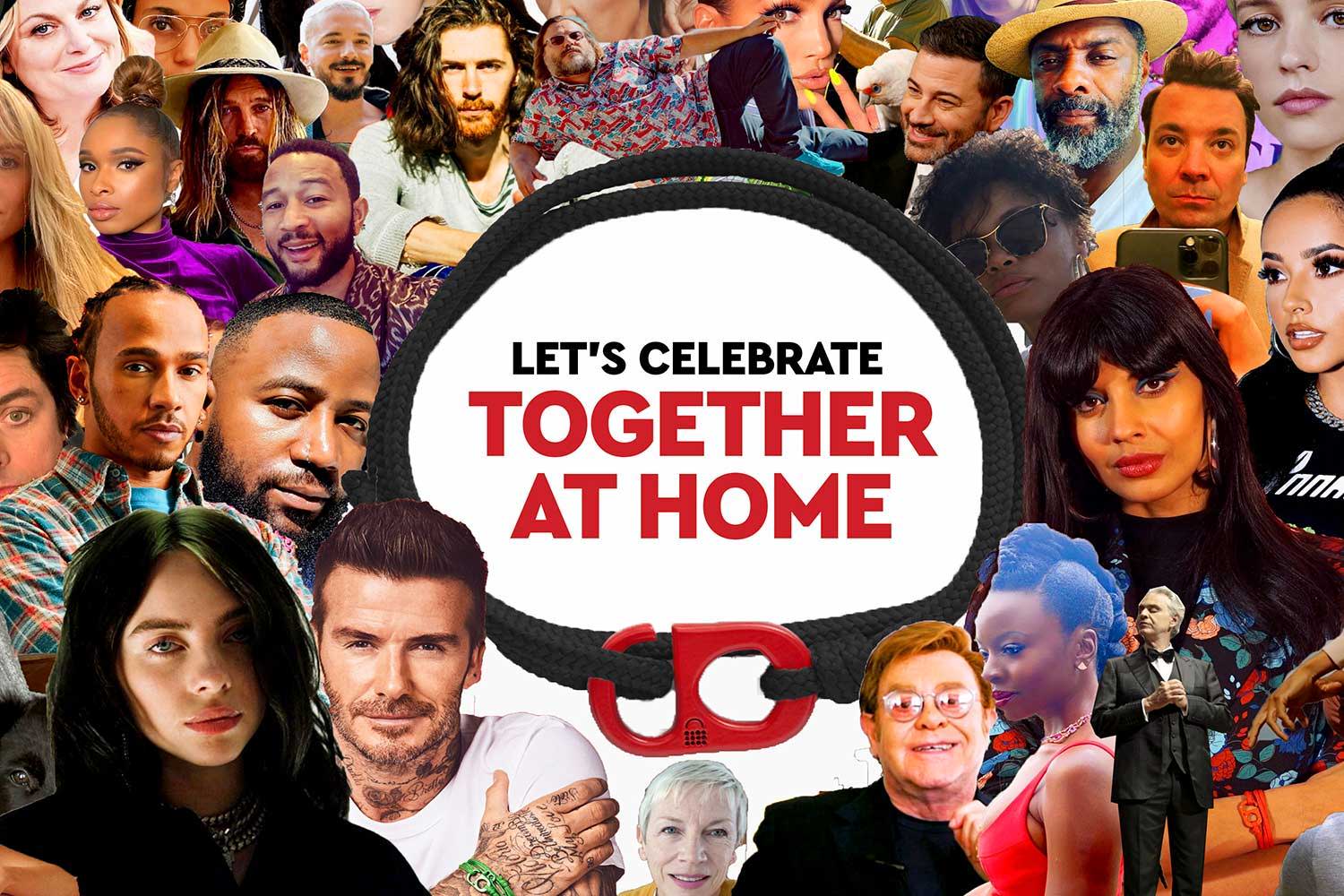 One World: Together at Home - Global Citizen's Historic Digital Concert
'I am so honoured to announce I will be joining' said Rita Ora in a post about this Saturday's One World: Together At Home special concert. 'Together we'll be performing to celebrate healthcare workers around the world in support of the COVID-19 Solidarity Response Fund for WHO.'
'I will be singing a couple of songs from my living room,' added Jessie J on her Instagram account. 'Come join us. The line up is crazy.'
And she's not wrong - the history-making event, which will be broadcast live by Global Citizen on Saturday 18th April, has been curated in collaboration with Lady Gaga and will feature at-home performances from everyone from Lizzo, Taylor Swift and Billie Eilish, to Chris Martin, Paul McCartney and Elton John, as well as special guests including David and Victoria Beckham, Jameela Jamil and Lewis Hamilton. A bit like a digital Live Aid for the 21st Century.

Global Citizen was established to create an inclusive network across the world, dedicated to ending extreme poverty by empowering people to take action. Whether these actions come in the form of a Tweet or writing a letter to the government, the aim is to create a cascade of small acts which build together to create a global movement, eradicating extreme poverty by 2030. Anyone can register to become a Global Citizen, and once you have, each action you take earns points that can be redeemed as rewards, such as tickets to music and sporting events.

Why Hold A Virtual Concert Now?
Coronavirus is unlike any threat previously posed to humanity - it affects us all, and it is only by acting together as a global community that we can slow the spread and beat the virus. At a time when we are all forced to remain apart, Global Citizen is bringing the world together through music with One World: Together at Home - an event featuring performances and appearances from the biggest names in the entertainment industry. As well as acting as a huge thank you to health workers around the globe, the concert will also raise money for WHO's COVID-19 Solidarity Response Fund and regional organisations tackling local issues relating to the effects of the virus.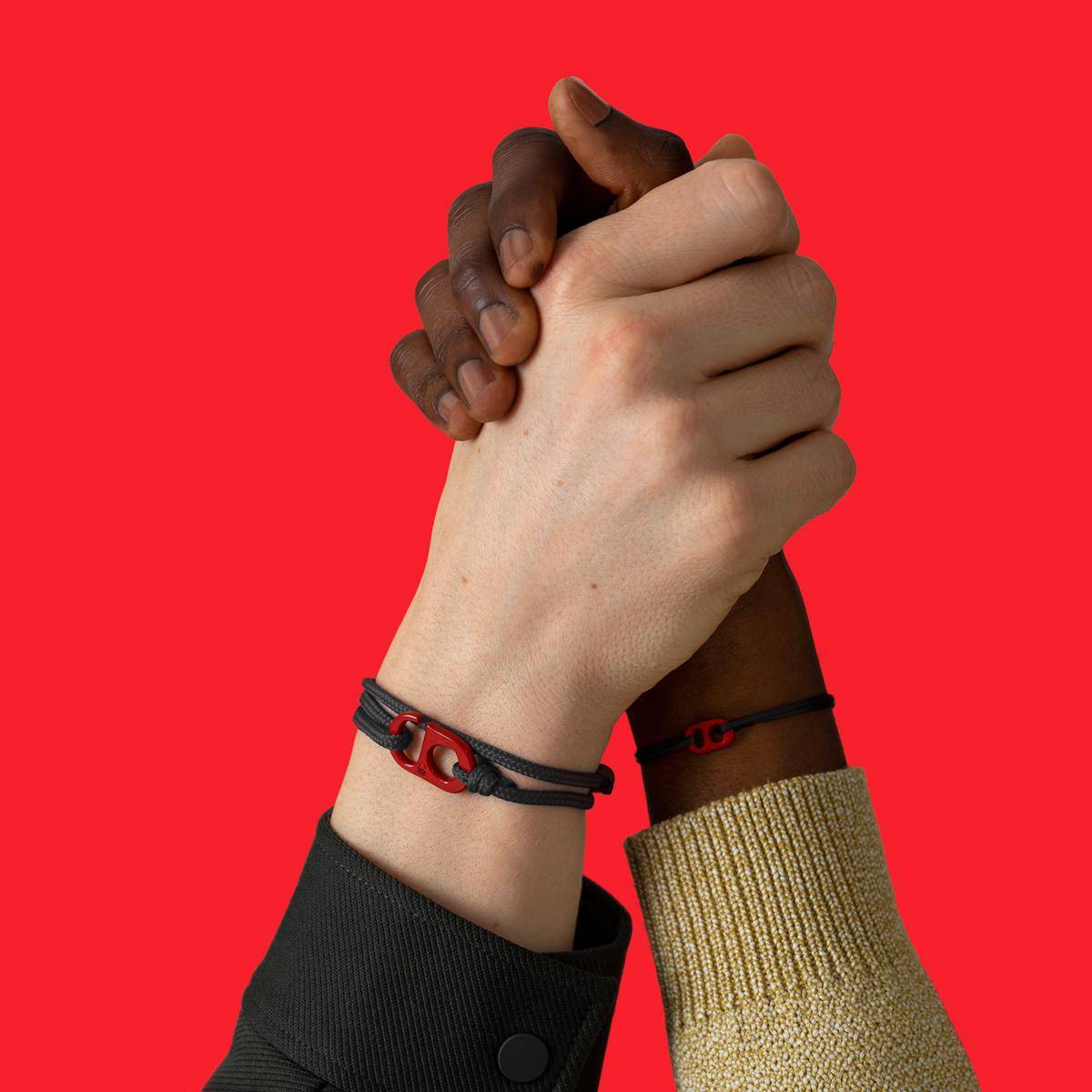 How Does It Link To The Global Goals?
No Poverty is Goal 1 of the United Nations' 17 Sustainable Development Goals, but as with all global issues, it is inextricably linked to other worldwide challenges. Global Citizen's target areas include: Girls & Women, Health, Education, Finance & Innovation, Food & Hunger, Water & Sanitation, Environment, and Citizenship - all of these areas are also addressed as UN Global Goals. It is clear that to end poverty actions need to be taken to achieve gender equality, protect communities from climate-induced socio economic issues, and ensure access to decent work and strong healthcare systems.

#TOGETHERBAND X Global Citizen
#TOGETHERBAND is partnering with Global Citizen to offer the limited edition One World: Together at Home #TOGETHERBAND - made from recycled ocean plastic, decommissioned firearms and handcrafted by artisans in Nepal, the band has been created in Global Citizen's signature red and black colour scheme. Celebrating the power of coming together and creating a moment of hope through the One World: Together at Home concert, all profits from the bands will go towards the COVID-19 Solidarity Response Fund for the World Health Organization, powered by the UN Foundation.
Check out how to watch from where you are in the world here.
Right now it's important that we act fast - together.We need your help to raise vital funds to support the COVID-19 response.
We have set up the #TOGETHER FUND with the BOTTLETOP FOUNDATION to raise money to ensure patients can access the care they need, as well as supporting disease prevention and frontline health workers across the globe.
The #TOGETHER FUND is administered by the BOTTLETOP FOUNDATION who will distribute funds in the following way:
50% of the funds we raise will go to COVID-19 Response Funds; split equally between UN COVID-19 Solidarity Fund for WHO and Médecins sans Frontières.
50% of the funds will go to the life-changing programmes addressing the UN's Sustainable Development Goals that are critical to our planet's future.