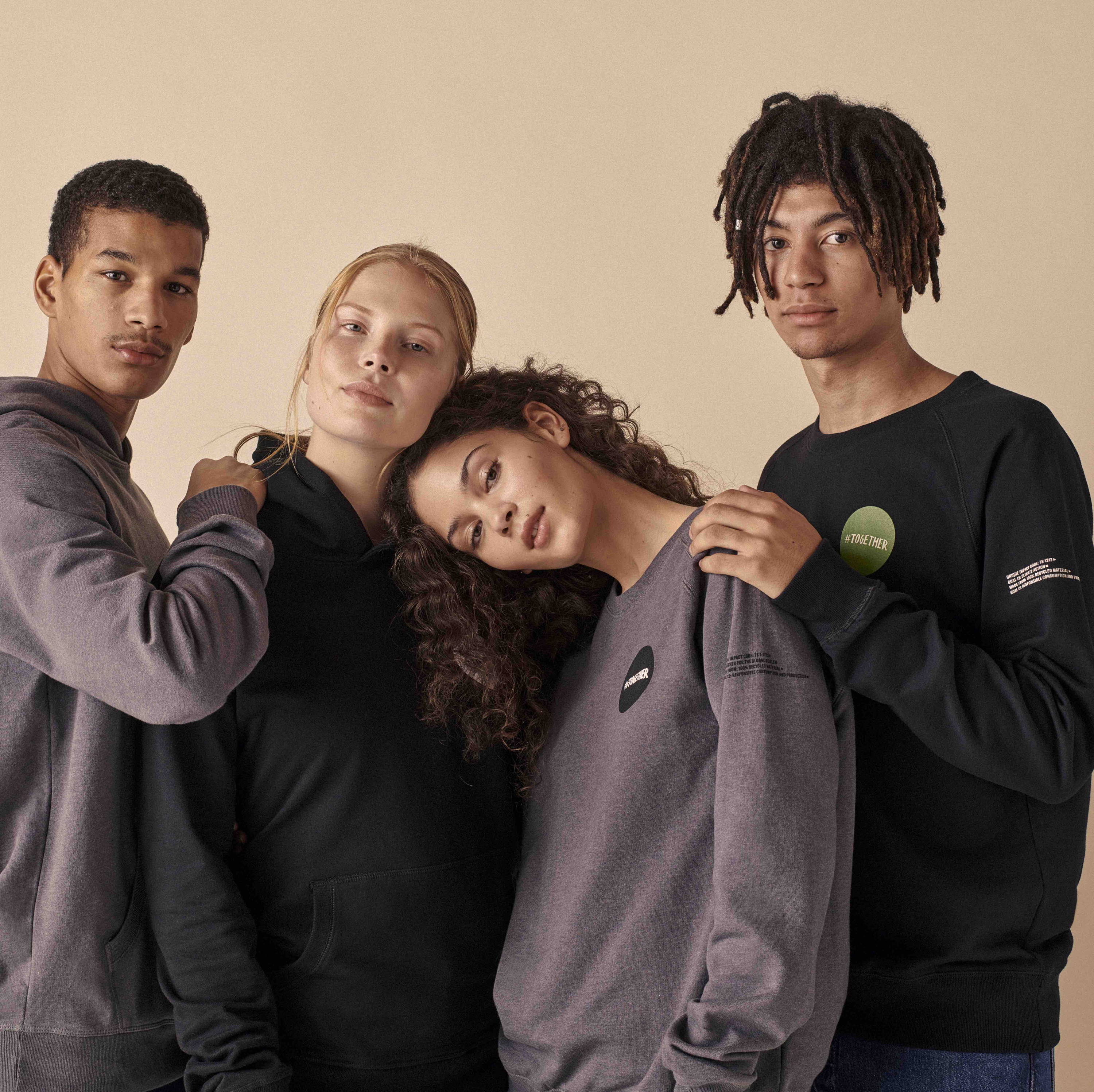 Goal 12: Responsible Consumption and Production
SAY HELLO TO #TOGETHERWEAR
Our 100% recycled sweats and tees that support the Sustainable Development Goals are here
By hannah rochell
18 march 2021
Here's everything you need to know about #TOGETHERWEAR - our new range of sustainable hoodies, sweatshirts, T-shirts and totes that have a positive impact on people and the planet. Available in a black, white and storm grey, each item of #TOGETHERWEAR also supports the charities that advance the UN's 17 Sustainable Development Goals. You can find out more here.
It's in our DNA to use materials that don't have a detrimental effect on the environment, so it was a no brainer for us to use 100% recycled yarns for all of our garments. 60% is made from recycled organic cotton which we collect from the textile industry - it would have ended up as a waste product if we didn't use it. The other 40% is made from recycled plastic bottles which are collected locally to our production facility in India. When blended together, these materials form a luxurious longlasting yarn that feels soft on the skin and looks great. Our products are certified under the Global Recycle Standard (GRS) and Organic Content Standard (OCS).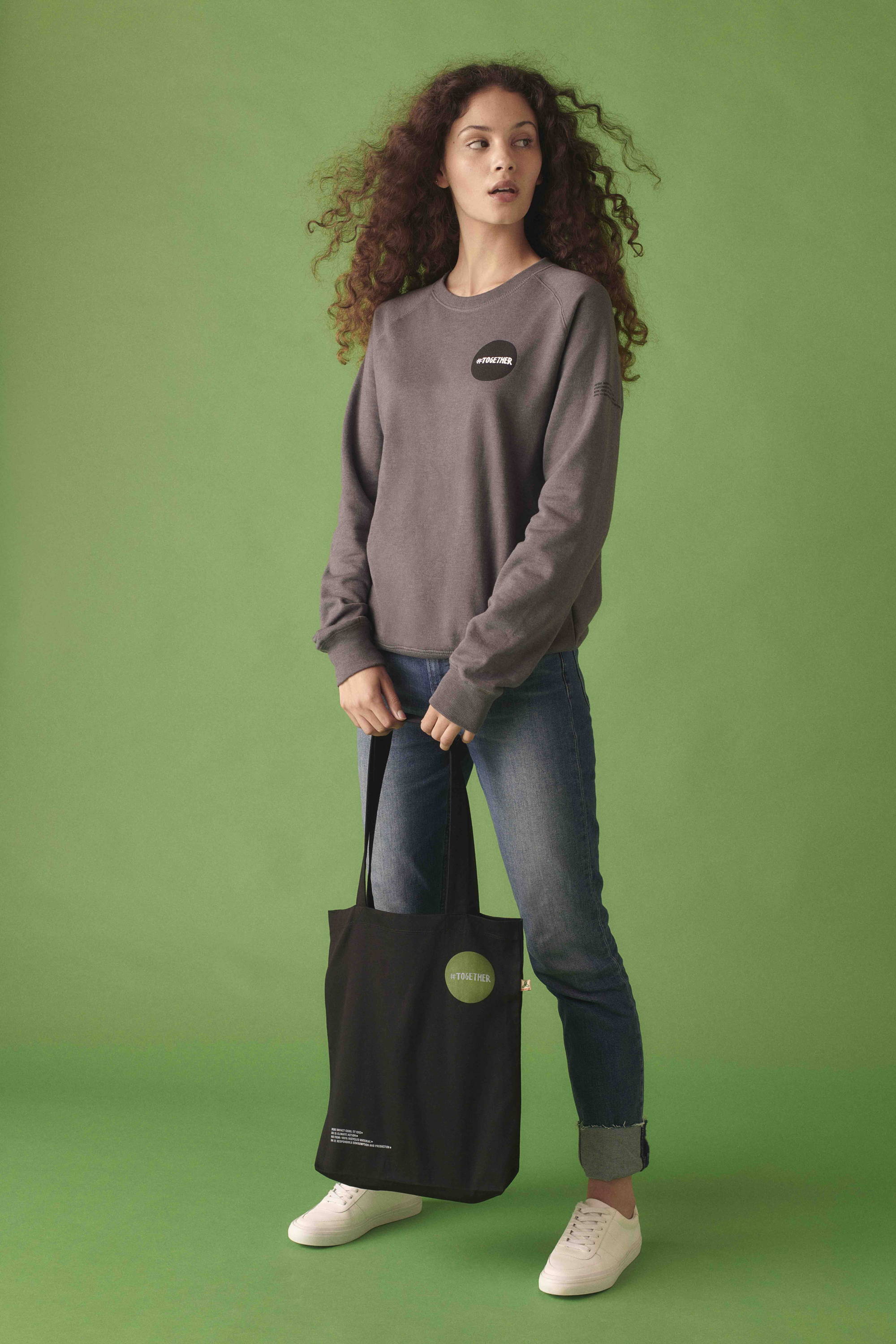 We only use GOTS approved dyes on our garments, and when we're dying them we use less water, too. Our waste discharge processes are certified to OekoTex 100 Class I standard and conform to REACH, meaning they're kinder to the environment. Our regularly audited factory in India is powered by green renewable energy and is a member of the Fair Wear Foundation which works to improve labour conditions for garment workers all over the world.
We send out our #TOGETHERWEAR in 100% recycled and recyclable bags (please check your local authorities for recycling details) and our swing tags are made from recycled paper.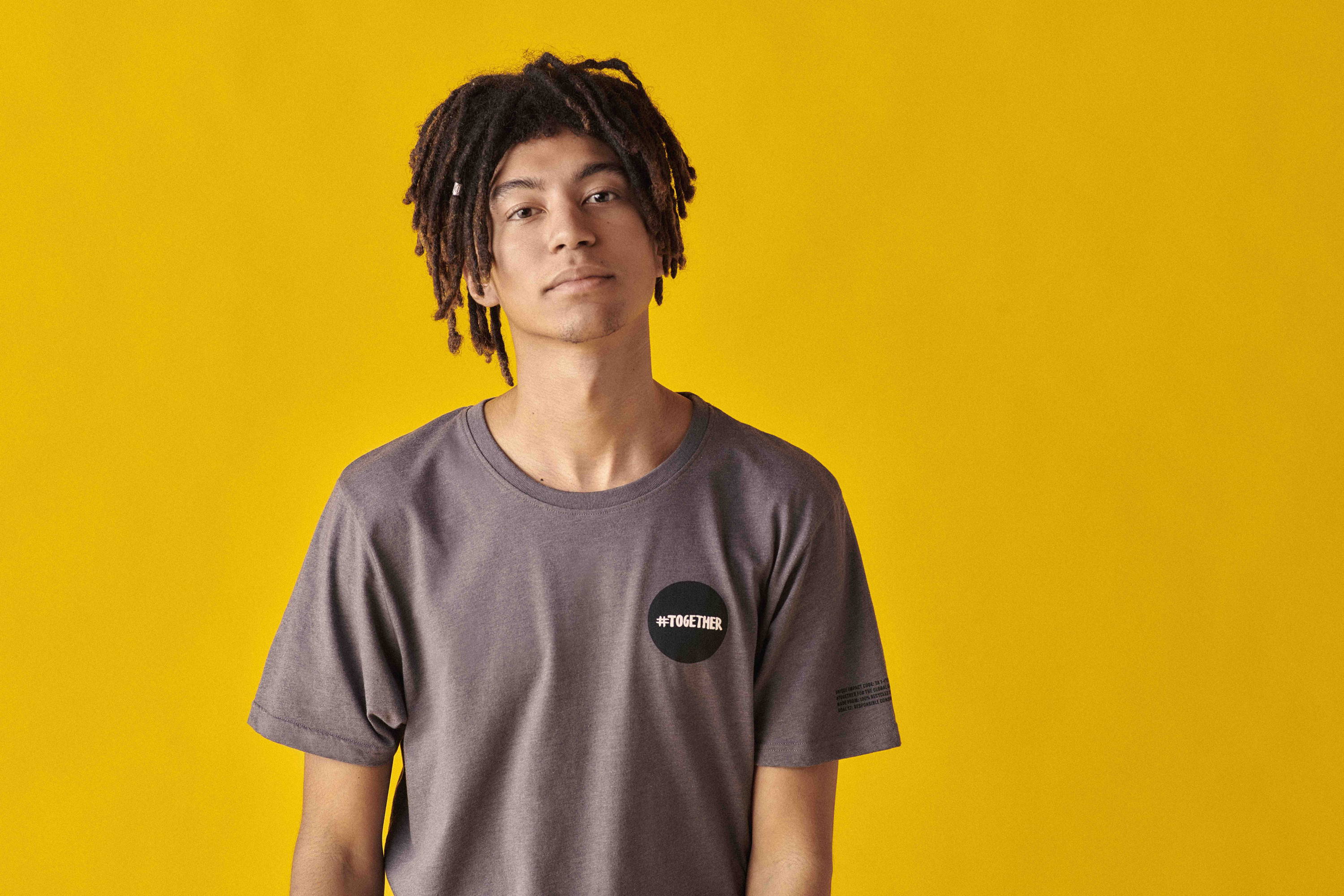 We highly recommend checking your sizing carefully before you buy - you will probably need a tape measure to do this! There is a clear size guide on our product pages - our products are unisex so you may find once you measure yourself that you are not your regular size. Picking the correct size first time around avoids unnecessary returns and the extra carbon footprint that the additional shipping would cause - we'd like to avoid that if at all possible!
We want your #TOGETHERWEAR to last as long as possible, so it's important to take good care of it. We advocate for washing your clothes less frequently to save energy and to keep your clothes from wearing out as quickly as they would when washed more often. Try airing on the washing line, spritzing with a lightly scented spray or steaming with a hand steamer to refresh between washes, and spot wash any light stains. If you do need to wash your #TOGETHERWEAR, wash it at 30 degrees and don't tumble dry it. Because your garment contains recycled plastic, we suggest using a Guppyfriend bag or similar in your machine to catch microplastics and stop them entering the water system.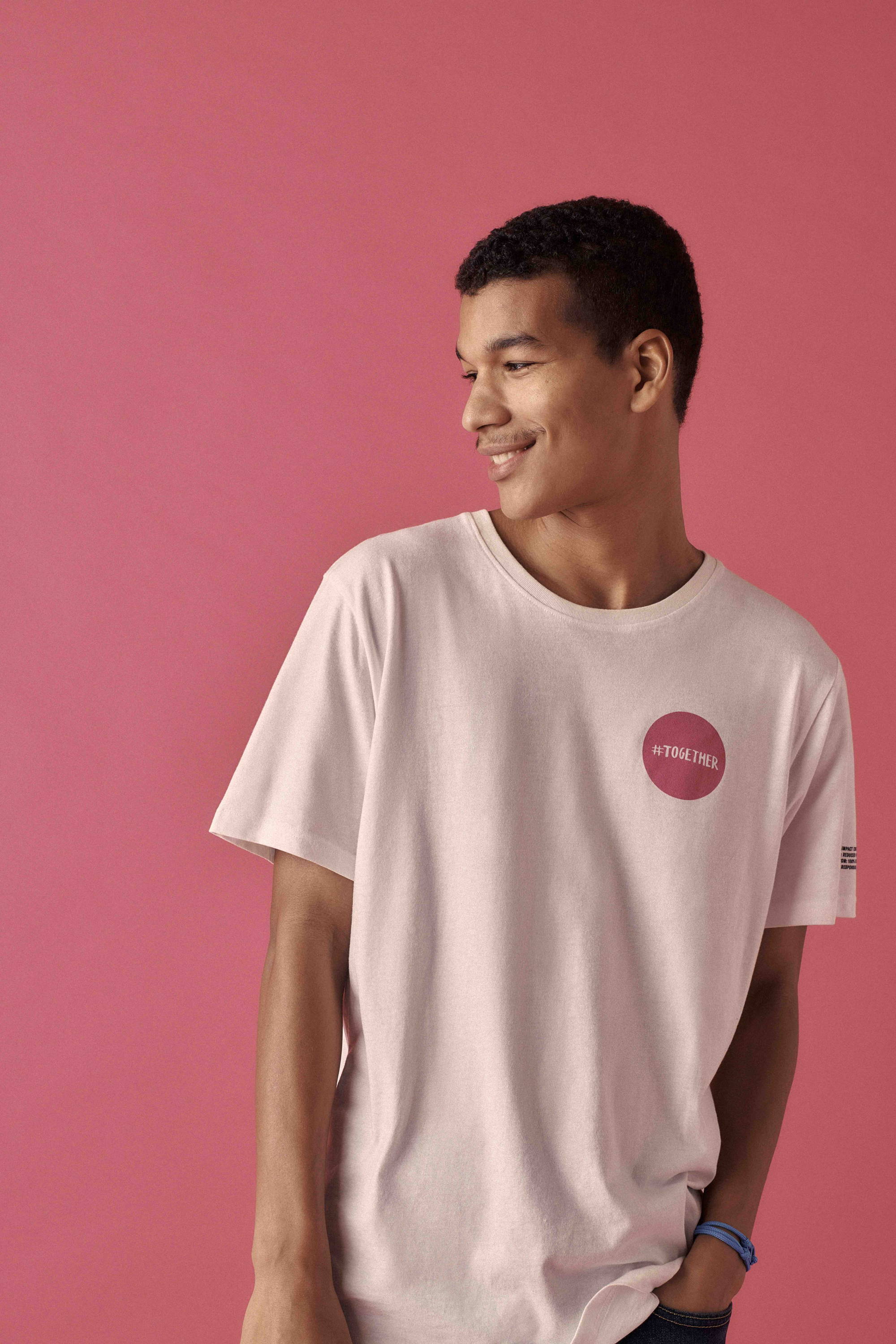 We'd love to see how you style your #TOGETHERWEAR. Tag us on Instagram with the hashtag #TOGETHERWEAR for the chance to be featured on our account.