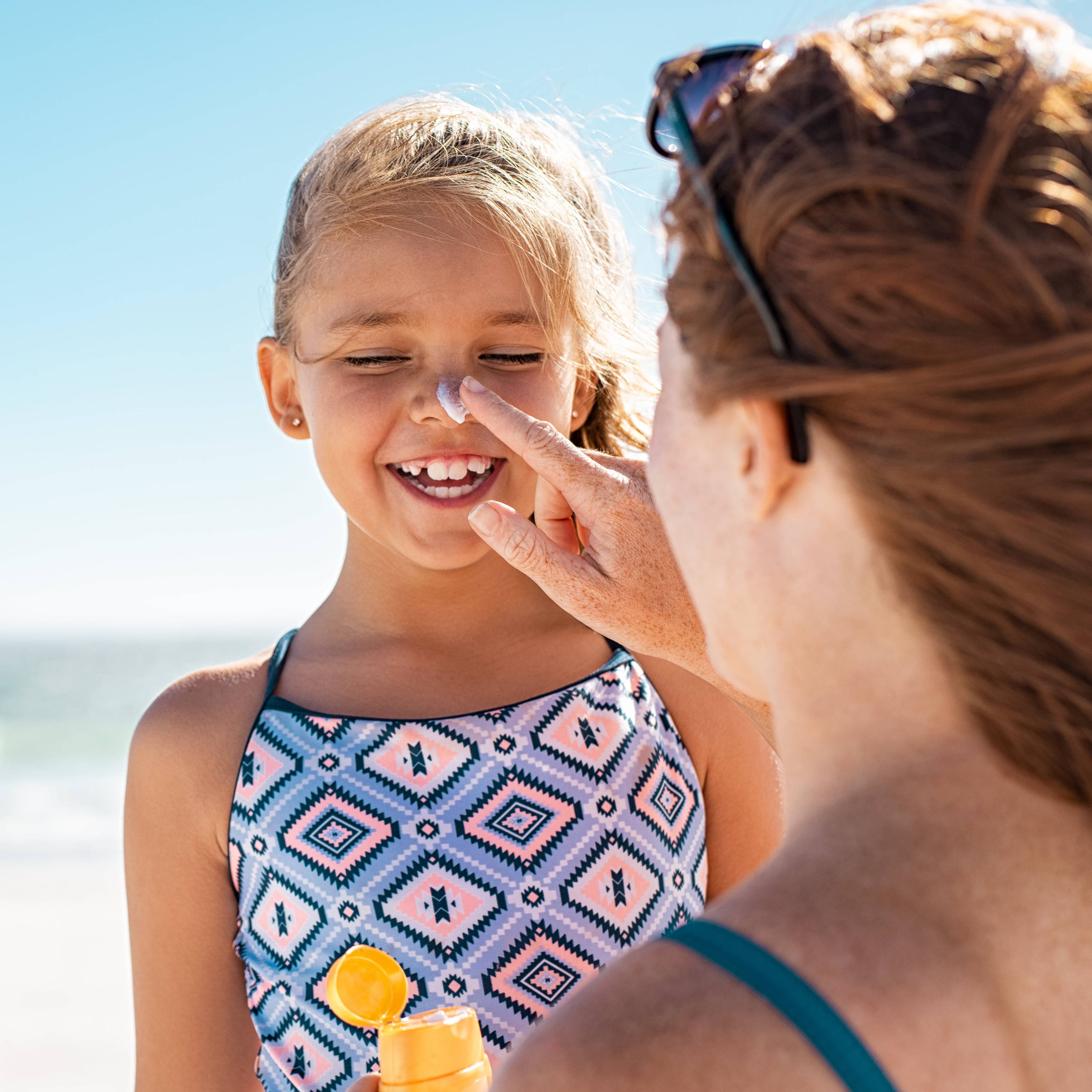 Goal 14: Life Below Water
Our favourite ocean-friendly sunscreens
How to protect the planet as well as your skin
By jessica jurkschat
5 august 2021
We've all got used to wearing face masks, but there's another layer of protection we'll be reaching for during the summer months. With restrictions easing and everyone taking advantage of the sunny weather, it's time to talk sunscreen… because we should all be making sure that ours protects the planet as well as our skin.
While global warming is still the biggest threat to our precious coral reefs, the chemicals found in most sunscreens are a big problem, too. When we apply them and then swim in the sea, they poison coral reefs, making them more vulnerable to bleaching, disrupting their growth and reproductive abilities. This leaves young corals deformed, stunting new growth. In fact, new laws banning these chemicals – Oxybenzone, Octinoxate, 4-Methylbenzyl and Butylparaben – have been enforced in the state of Hawaii as well as Thailand's National Parks.
Considering that an estimated 14,000 tons of sunscreen ends up in our oceans every year just from us slathering on SPF and going into the water, and that these chemicals also end up polluting our water systems and soils when we wash them off in the shower after a day at the beach, it's time we all switched to reef-friendly sunscreen. Here are six of our favourite ocean-friendly options to protect your skin and the sea this summer:
Green People Scent Free Facial Sun Cream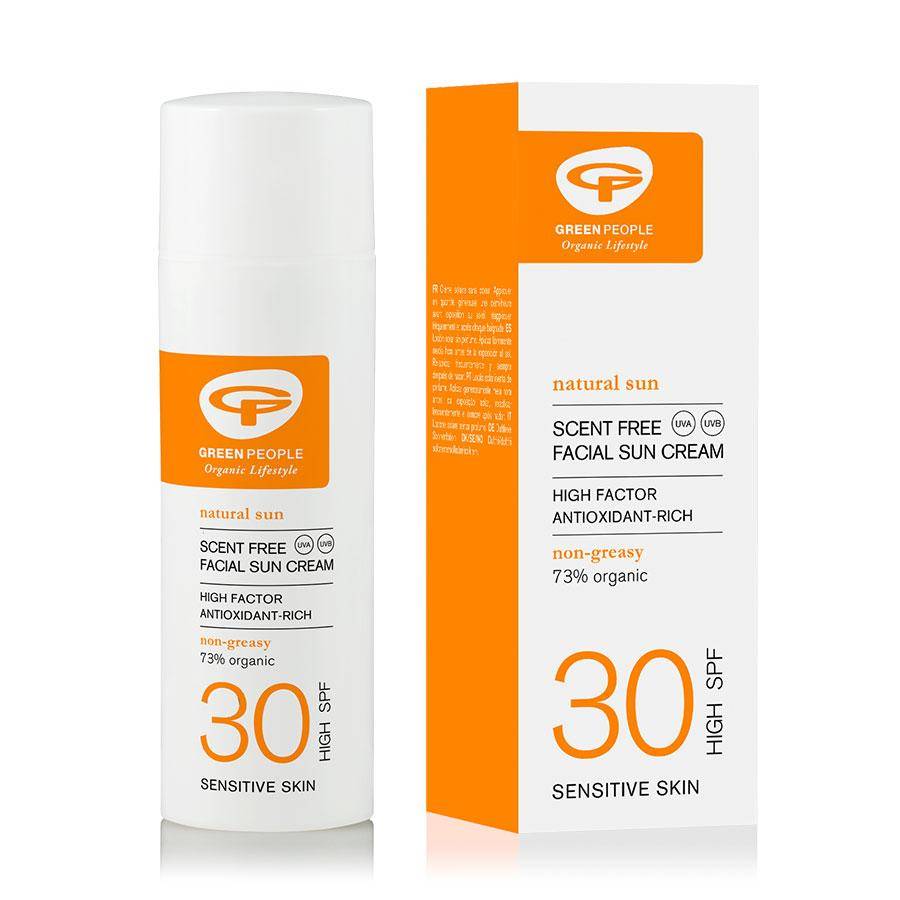 Just like its name suggests, this scent free sunscreen is great for anyone with sensitive skin (including those prone to eczema and psoriasis). The natural sunscreen contains over 80% certified-organic ingredients, including edelweiss, green tea and aloe vera to soothe the skin. It's lightweight and moisturising without feeling greasy on the skin, and a little goes a long way. As an added bonus, Green People supports the Marine Conservation Society, the UK charity protecting our seas, shores and wildlife. For each sale of this product, 20p is donated to the Marine Conservation Society.

£20, greenpeople.co.uk
Amazinc! Mineral Sunstick Suncream SPF 50
This SPF50 mineral sunscreen stick is natural AND zero-waste! It comes in recycled aluminium and compostable cardboard packaging and is the strongest natural sunscreen available. The extra thick formula is great for long sessions in the sun and stays in place, even if you touch your face (or are taking your mask on and off).

B3 Progressive Spray Sun Protection
Gone are the days of carrying multiple sunscreen bottles to suit different skin needs. B3's 3-in-1 Progressive Spray allows you to up your SPF just by reapplying. You can achieve SPF 20 with just one layer, but the SPF level of protections shoots up to 30 if you add a second spray and if you apply a third layer, the SPF level goes up to 50+. The dry oil formula contains avocado and jojoba oil to lock in moisture and smells absolutely divine.

£15, be3evolution.com
REN Clean Skincare Clean Screen Mineral SPF 30
REN's Clean Screen Mineral SPF is great for anyone with oily or combination skin. The mattifying formula is lightweight, silicone-free and offers broad-spectrum UVA/UVB and blue light protection. Bonus points: the tube is made from 50% recycled packaging and the cap is made from 100% one-type recycled plastic so it can be recycled over and over again.
£30, renskincare.com
Uriage BARIÉSUN SPF50+ Fragrance-Free Cream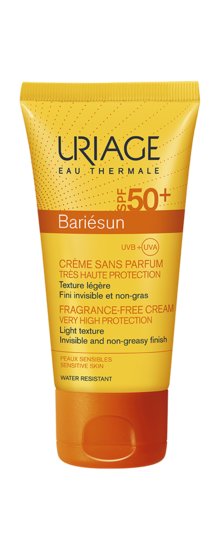 This fragrance-free sunscreen is great for anyone who suffers from heat rash. The hypoallergenic formula is lightweight and non-greasy and won't leave a white cast all over. Plus, it's paraben-free and filled with Aquaspongines and Uriage Thermal Water to soothe and hydrate the skin.
£17, feelunique.com
UltraSun Sports Gel SPF 50
Ultrasun Sports Gel is the perfect suncream for anyone who works out in the sun. The sunscreen doesn't contain any perfumes or emulsifiers, are hypoallergenic, and won't break down in the sun. The formula is smooth, lightweight and dries instantly without leaving any residue (so no need to worry about your workout gear getting dirty!). And the best part? It leaves your skin with a slight lustre but doesn't leave you feeling sticky, which let's face it, is the last thing you need during a sweaty workout.
£28, feelunique.com

Whilst we all love getting some Vitamin D and a sun-kissed glow, it's still important to stay safe in the heat. Here are out top sun safety tips:
Use sunscreen every day (even if it's cloudy!)
Get some shade when the sun is strongest (10am to 4pm). Practice the shadow rule: if your shadow is shorter than you, the sun's rays are at their strongest, and you should find shade.
Choose the right sunscreen. We recommend going for at least SPF 30!
Re-apply every two hours. If you're swimming or working out, reapply every hour – even if the suncream is waterproof.
Accessorise! Grab a hat and pair of sunnies for an extra bit of protection.
100% of profits from the sales of #TOGETHER products go to charities that advance the Sustainable Development Goals. Find out more here.