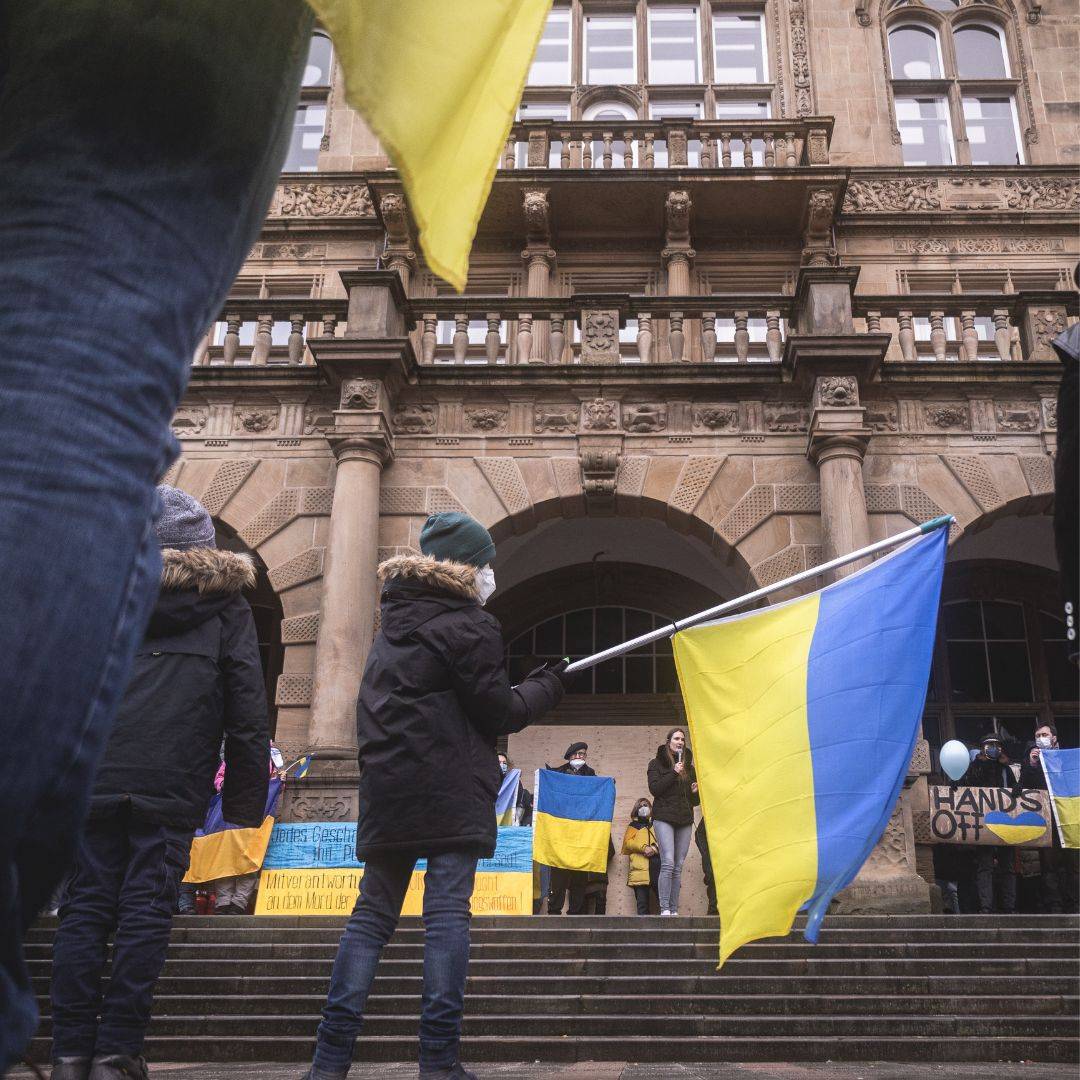 Goal 16: Peace, Justice and Strong Institutions
Ukraine War: One Year On And No End In Sight
Today marks the one year anniversary of Russia's invasion of Ukraine, a war that has claimed the lives of thousands of people, and displaced millions. After a year of conflict in Ukraine, it seems as there is no end in sight
By Jessica Jurkschat
24 FEBRUARY 2023
Russia and Ukraine have a complex and ongoing history. The conflict between the two countries began in 2014 when Russian-backed separatists in eastern Ukraine seized control of several cities and declared independence from Ukraine. However, it escalated into a full-scale war in on February 24, 2022, when Russian troops invaded Ukraine, leading to the fastest-growing refugee crises in Europe since WWII. The conflict has also caused significant economic damage, with the Ukrainian economy suffering as a result of the war and tensions high between Russia and the Western world, with economic sanctions being imposed on Russia by several countries.
According to the latest data from the UN human rights office, at least 7,000 innocent civilians have been confirmed killed – with nearly 13,300 injured - since the Russian invasion on 24 February last year. It's estimated that more than 8 million people have also been displaced from their homes, although sadly, the true number is likely to be substantially higher.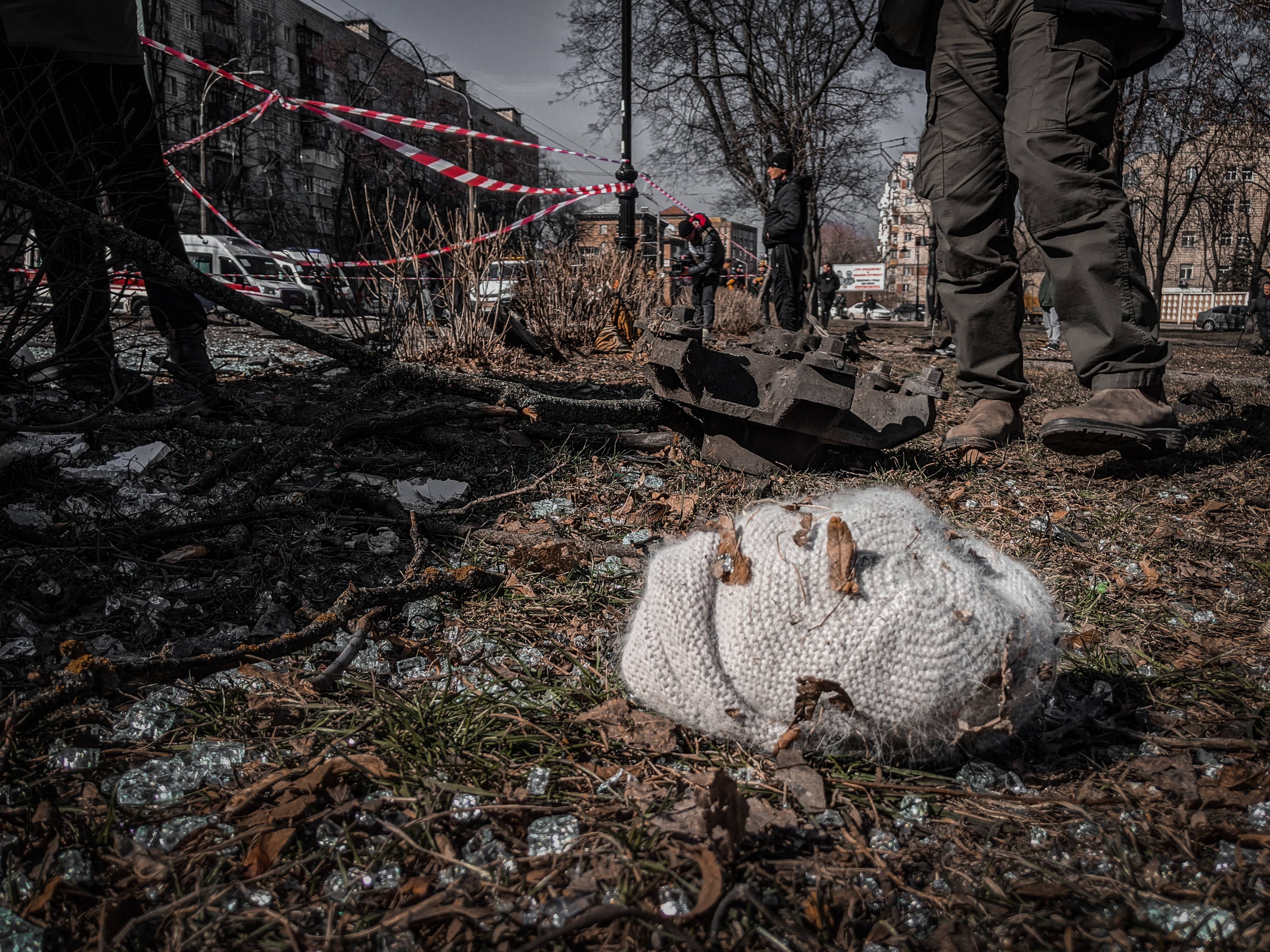 The conflict has also significantly damaged infrastructure, destroying schools, hospitals, and homes and leaving thousands without access to basic necessities like food, shelter, and medical care. The Ukrainian government has struggled to provide basic services to people living in conflict-affected areas, leading to a humanitarian crisis that the pandemic has exacerbated.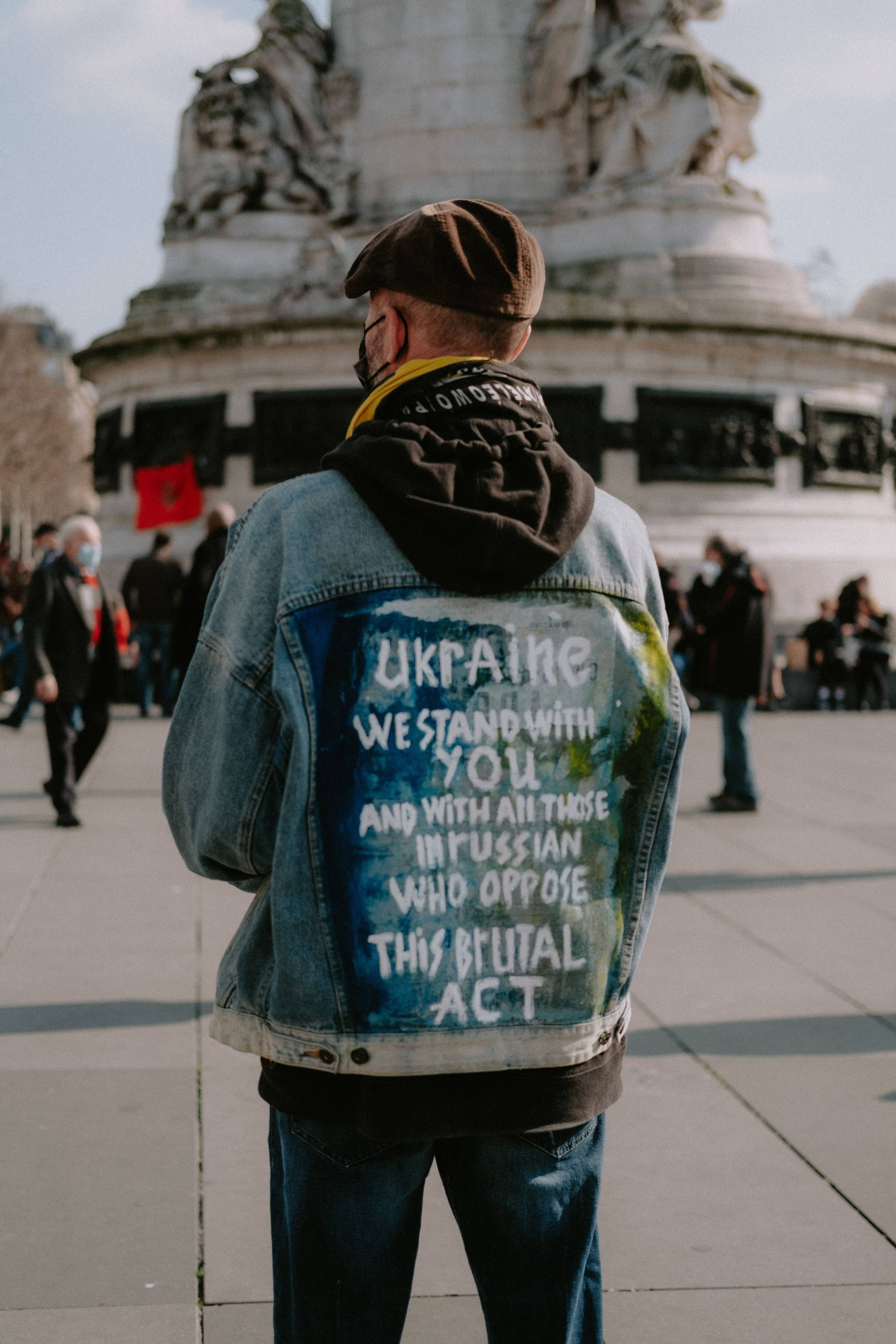 On this anniversary of the war in Ukraine, it is critical to remember the victims of the conflict and to work towards a peaceful resolution to the crisis. The world must come together and work towards a diplomatic solution to the conflict – the war in Ukraine is not just a Ukrainian problem, but a global problem that affects us all. We stand with Ukraine.
The Cost Of The Russian-Ukraine War In Numbers
There are nearly 8 million Ukrainian refugees across Europe
According to the UN's refugee agency, there are currently 7,996,573 Ukrainian refugees dispersed across Europe, and almost the same number are internally displaced within the country.
At least 7,000 innocent civilians have been killed
The latest update from the Office of the United Nations High Commissioner for Human Rights (OHCHR) – the UN body that tracks civilian casualties – has confirmed a total of 7,110 civilian deaths during Russia's invasion of Ukraine, 438 of them being children. However, Ukrainian officials believe the true number to be closer to 40,000. The OHCHR has noted that the real numbers are likely much higher, as it only counts a death once a name and other details can be officially confirmed.
Around 9 million people in Ukraine are living without power
During his nightly video address on Christmas Day, President Volodymyr Zelenskyy said that power shortages — the result of Russia's missile strikes targeting Ukraine's power grid — left nearly 9 million people without electricity.
Sexual violence is being used as a weapon of war
Sadly in many cases of war, rape and sexual abuse often become a by-product of conflict. Since Russia's invasion of Ukraine, women have been gang-raped, men castrated, children sexually abused, and civilians forced to parade naked in the streets, according to the UN.
1000 health facilities have been left destroyed
As of January 2023, about 1,000 Ukrainian medical centres had been damaged or destroyed — including children's hospitals, cancer and maternity wards.
More than 5 million children have had their education disrupted
According to UNICEF, Russia's invasion has disrupted education for more than 5 million children.
The number of military casualties is estimated to be in the hundreds of thousands
Gathering and assessing accurate military casualty data is a nearly impossible task, however, US General Mark Milley – the most senior US general – says he thinks the number is close to 200,000, with half of them being Russian and the other half Ukrainian soldiers.
Tens of thousands of Russians have been arrested for protesting
With Putin in Russia, any sort of protest could land you in prison. At least 15,000 Russians have been arrested for partaking in anti-war protests.
Rebuilding Ukraine could cost up to $350 billion
War costs lives and money. Russia's invasion has caused more than $97 billion in damages and according to a report by the World Bank, Ukrainian government and European Commission, it could cost $350 billion to rebuild the country. What's more, that number is going up every day there is a new attack.
Millions are being pushed into hunger because of the war
Before the war, both Ukraine and Russia were leading agricultural producers and exporters. But since the conflict began, their exports have essentially stopped – and the impacts have been felt around the world, with food prices rising and stockpiles quickly diminishing.
In September 2022, David Beasley, UN Food Chief, suggested that 70 million people were pushed closer to starvation as a direct result of the war against Ukraine.
Action is needed to help with the escalating humanitarian needs in Ukraine and surrounding countries. #TOGETHERBAND stands with Ukraine during this devastating time in history and will be donating all proceeds from #TOGETHERBAND for Ukraine bands to CARE International. CARE International works around the world to save lives, fight poverty and help women and girls fulfil their potential. In response to the war in Ukraine they have set up an Emergency Appeal to provide food, water, hygiene kits, cash and wellbeing support to people in Ukraine affected by the crisis. You can donate directly to CARE International on the link below.
100% of profits from the sales of #TOGETHER products go to charities that advance the Sustainable Development Goals. Find out more here.