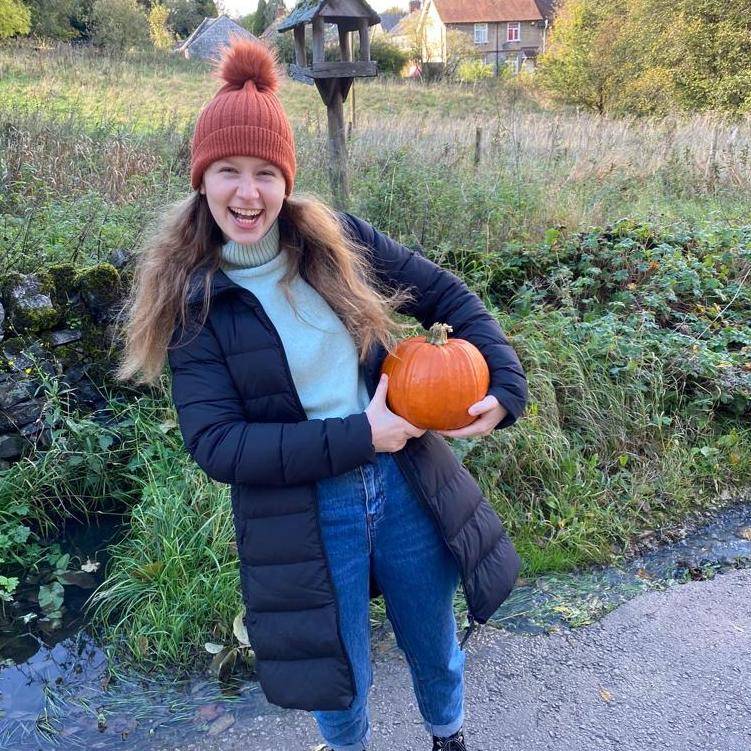 Goal 12: Responsible Consumption and Production
Our Small (Sustainable) Changes For 2022
From shopping upcycled fashion, to using eco-friendly dental floss, the BOTTLETOP/#TOGETHERBAND team share the little things we're doing to make a difference
Compiled By: Emma Elms
15 December 2021
Here at #TOGETHERBAND HQ, of course we sleep, eat and breathe green lifestyle changes, often sharing inspo, ideas and great planet-friendly brands among the team. Here a few of our staff share the little tweaks they're making in 2022 to reduce their environmental impact. Message us on Insta @togetherbandofficial to share yours!
'Next year I want to focus on eating more local and seasonal produce. We live in rural Derbyshire, so are lucky enough to be surrounded by plenty of farm shops and markets which sell lovely organic vegetables and high welfare meat. My hope is that by eating in this more conscious way we will feel more connected to our environment, and really feel the change in the seasons. We'll be starting in winter which is the ideal season for squashes and pumpkins - I've already loved cooking up this delicious pumpkin soup. One pumpkin makes about eight servings!'
Leanne Walstow, Social Media Manager and Content Executive (pictured above)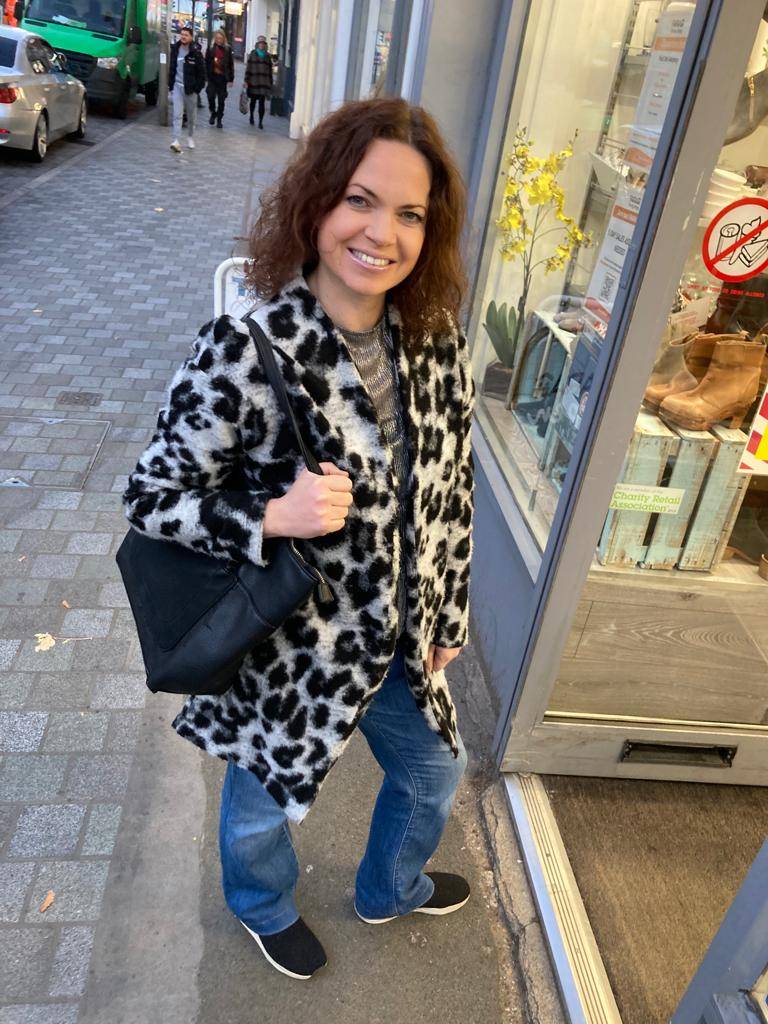 'I love clothes shopping but will be reining myself in next year and buying more from my brilliant local charity shop in Balham, which supports Romanian orphans and has some real gems hidden away. So far, I've found silver trainers, a gorgeous maxi dress and a sleek black coat in there. In 2022, I'm aiming for at least half my wardrobe to be second-hand.'
Emma Elms, Features Editor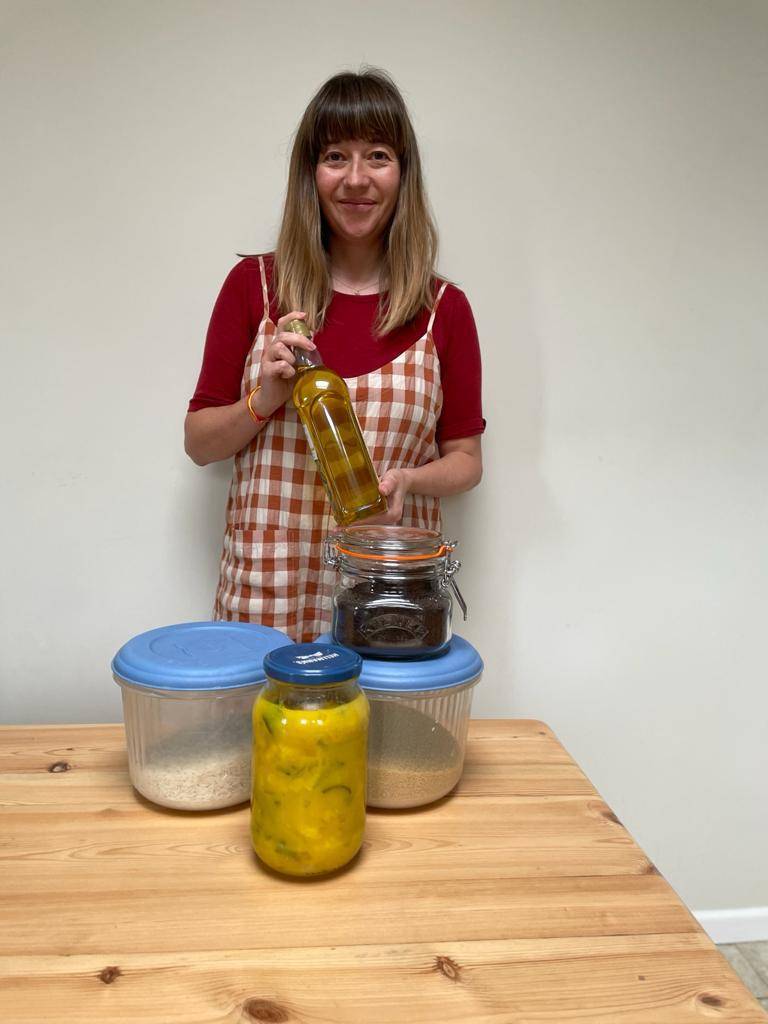 'I refill all my shampoo, shower gel, hand soap and face wash with sustainable options from my local zero waste shop, but this year I'm pledging to use it more for my kitchen goods, too. I already have an ample collection of (decades old) tupperware to fill with rice, lentils and other dried goods, and I'm lucky enough that the store also has a great selection of olive oil and even refillable tomato ketchup!'
Hannah Rochell, Deputy Editor
Shop (or make) upcycled fashion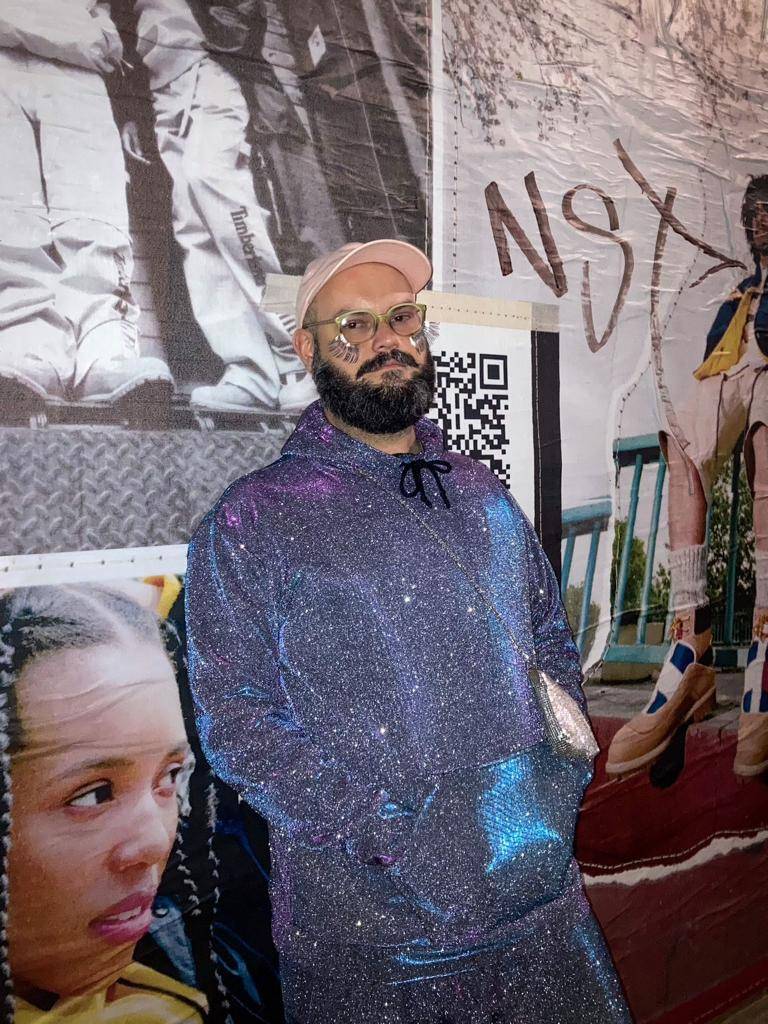 'I'm allocating more space in my freelance schedule to make myself outfits as I do have the capacity to make them myself, such as the one I'm wearing here. You can even splash out and source a freelance designer/artist and commission a special outfit. It's sustainable and you'll also be helping an independent business at the same time!'
João Zabaleta, Designer and Assistant Store Manager, BOTTLETOP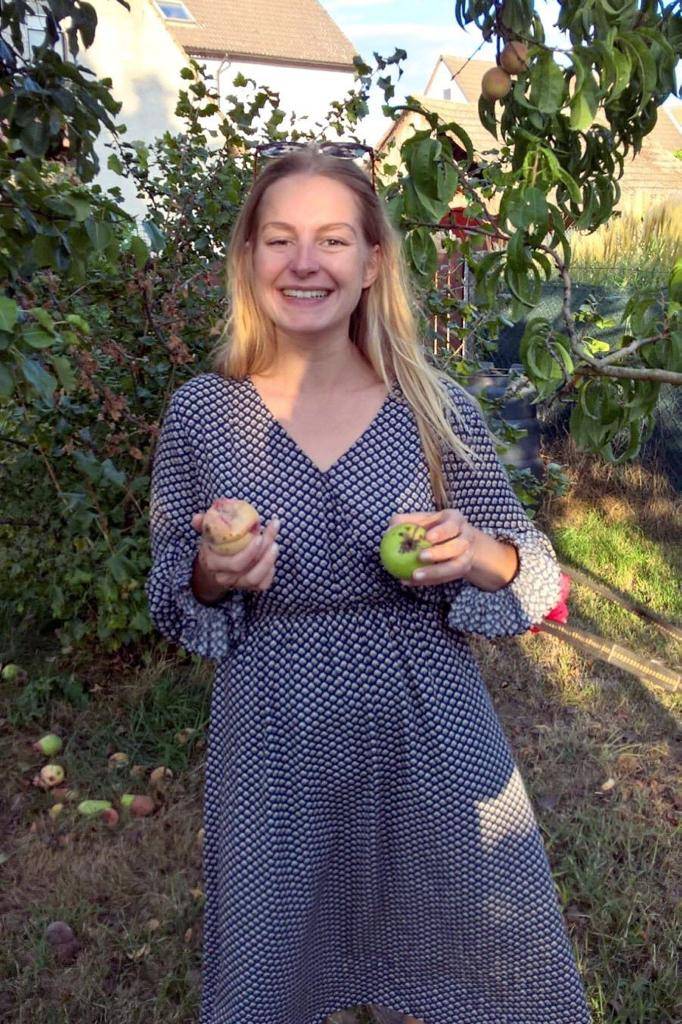 'When I was at home with my family during lockdown we started planting veg and herbs – so much fun and so rewarding when you just need to step outside in the garden for fresh produce, be it herbs for my favourite dish or cherries for a freshly baked cake at home! That's something I definitely want to try again next Spring – obviously on a smaller scale as we have a little flat in central London but I'm determined to bring some more green into our city life.'
Marie Neumann, Interim Head of Digital Marketing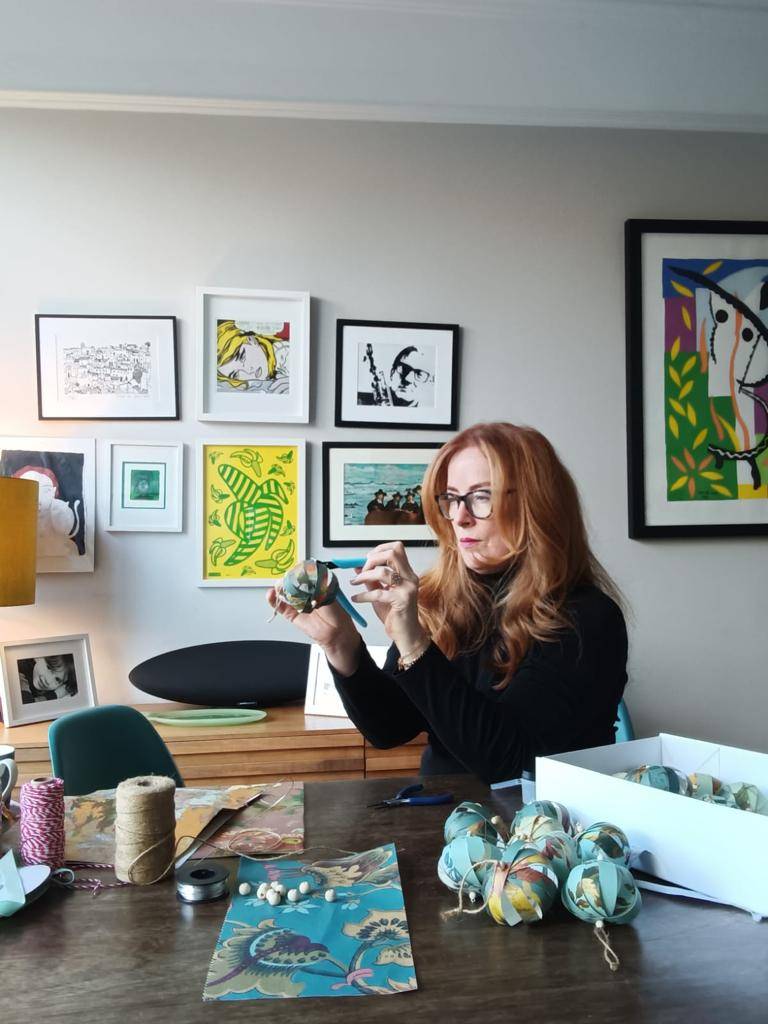 'It started with Halloween and the millions of tons of food waste created by pumpkins bought for fun rather than to eat and the Halloween plastic tat that you're sucked into buying last minute. So, instead for Halloween 2021 I handmade my son's costume, the decorations were upcycled and even the plastic pumpkin had been in the garage for the last 10 years. For Christmas I wanted to minimise mine and my family's impact too, so we are reducing, reusing, recycling and remaking where we can. From family gifts and a festive wreath made from Autumn leaves to Christmas tree and table decorations, these are just some of the small changes having a big impact in our household that I'll keep up throughout 2022.'
Angela Rawstorne, Strategic Advisor
Use eco-friendly dental products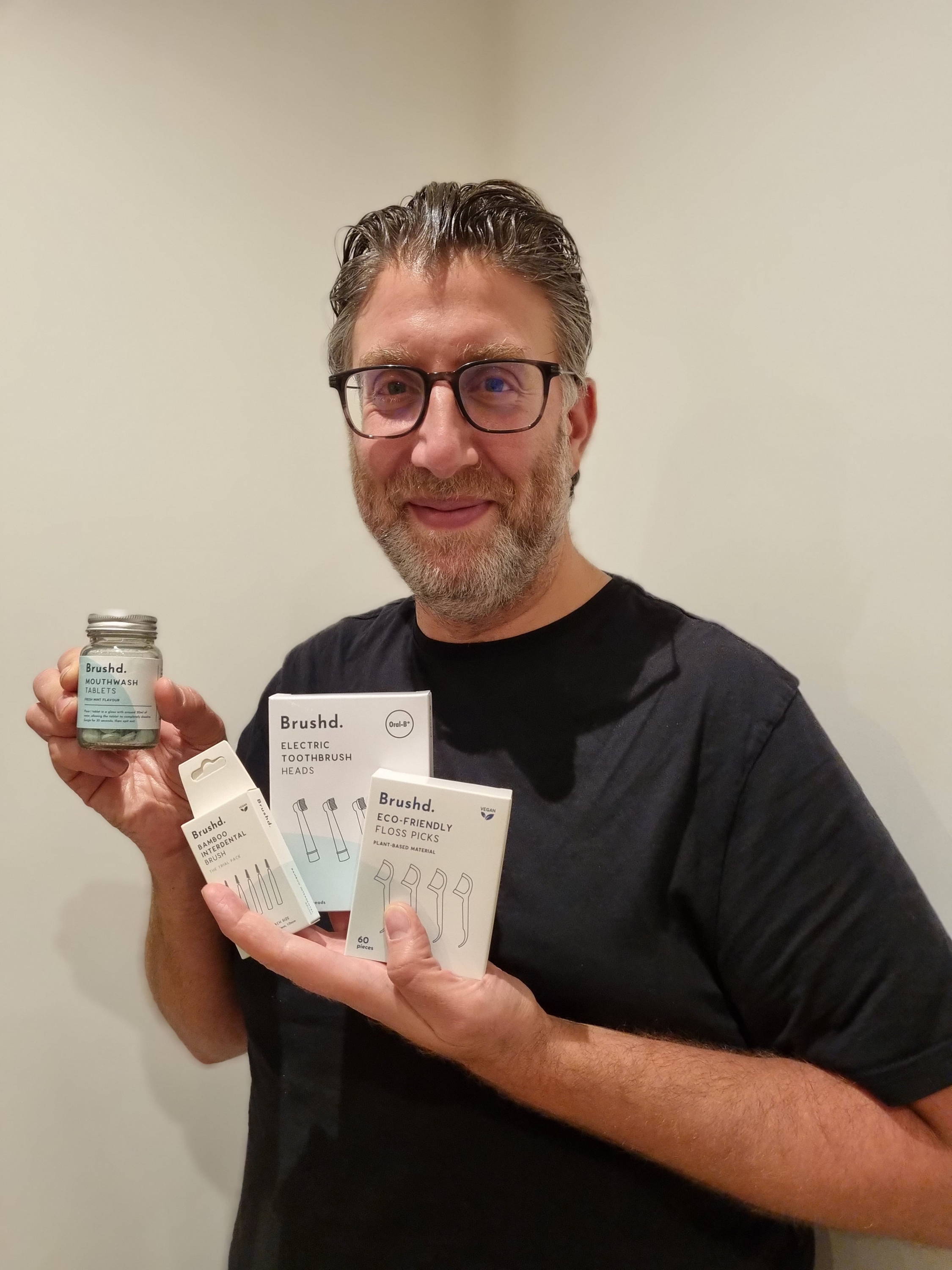 'I used to buy my oral hygiene products off the shelf in the supermarket without a second thought about their impact on the environment, both in terms of production and waste. I decided my one small change that would help me begin to live more sustainably could be changing my oral care products. I discovered a brand called Brushd – I now buy their eco-friendly floss picks, recyclable electric toothbrush heads, bamboo interdental brushes and mouthwash tablets that are packaged in a lovely small recyclable glass jar. The company encloses a pre-paid postage label to return the toothbrush heads for recycling and they plant a tree for every order they receive. It was an incredibly easy and rewarding change.'
Amir Boroumand, Head of Ecommerce
100% of profits from the sales of #TOGETHER products go to charities that advance the Sustainable Development Goals. Find out more here.